The Best Workplaces for Parents™ in 2023 list is here! See the full list of winners
Our mission is to help every place become a great place to work for all.
We're on a mission to change the way the world works by creating more resilient, successful, sustainable businesses. Great Place To Work® gives leaders and organizations the recognition and tools to create a consistently and overwhelmingly positive employee experience.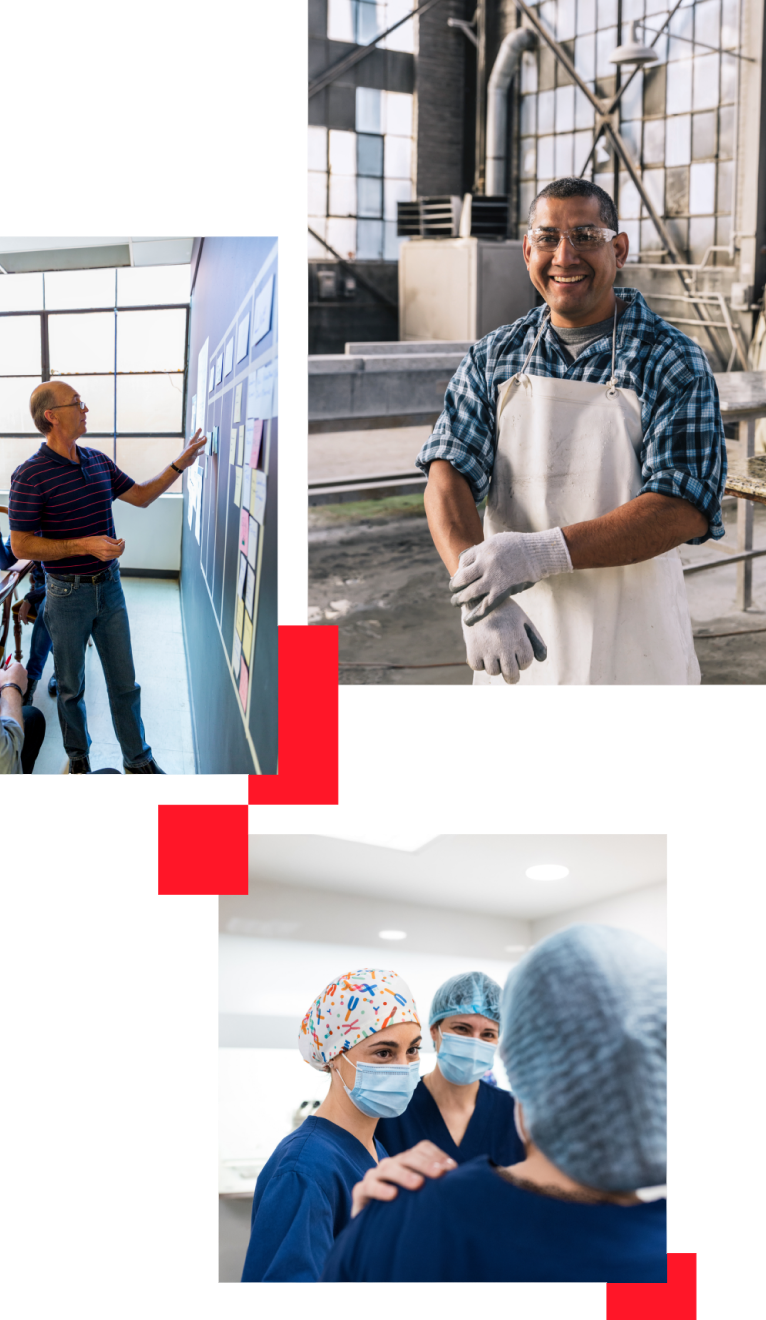 By the Numbers
Our reach & impact
18,000
Companies
20 million
Employees
170
Countries surveyed annually
179
Countries with affiliates
Great Place To Work is a global leader in workplace culture, helping organizations create a consistently and overwhelmingly positive employee experience. We offer recognition and tools to help leaders and organizations elevate their employer brands, capture and understand employee experiences, build cultures that retain talent, and unlock the potential of every employee.
In 2021, Great Place To Work was acquired by UKG. UKG's purpose is people. They are on a mission to inspire every organization to become a great place to work through HCM technology built for all. Powered by AI and the world's largest collection of people, workforce, and culture data, their HR, payroll, and workforce management cloud solutions drive great workplace experiences and better business outcomes for more than 80,000 organizations across all sizes, industries, and geographies.
While Great Place To Work will continue operating independently within the UKG family, our research and insights will help UKG differentiate its best-in-class.
Both UKG and Great Place To Work are leading the charge on what it means to be a great place to work for all, and are proud to be Great Place To Work Certified™ great workplaces!
Our journey & legacy
Pioneering workplace culture for 30+ years
Our journey started by listening. Through in-depth interviews with thousands of employees, we uncovered what truly matters in a workplace. This led us to create the first "best companies" list in 1984. Today we publish 20 lists nationally including the Fortune 100 Best Companies to Work For® List. And globally, over 250 lists. More than just lists, they're a celebration of businesses that prioritize their people.
Setting the gold standard with our Certification
Our research didn't just stop at recognition. It laid the foundation for the Great Place To Work Certification™, a beacon for companies signifying workplace excellence.
Defining our unique model
Influenced by years of meticulous research, we crafted the Great Place To Work Model, ensuring every employee's voice is heard, shaping a workplace where everyone truly belongs
Speaking Engagements
Empower your audience with insights from Great Place To Work
Dive deep into the world of workplace culture with seasoned speakers who have been at the forefront of this mission. Engage your business community, students, or organization members with invaluable insights and stories from our journey. By inviting us, you're not just getting a speaker; you're accessing a wealth of knowledge tailored to inspire and equip your audience to foster a transformative workplace culture for everyone.
If you're interested in having a Great Place To Work speaker at your event, class, or conference, please complete the questionnaire and we'll connect with you soon. Your responses will help us understand more about your needs. Thanks for considering us as a guiding voice in your journey.
Our Book
A Great Place to Work For All
"A Great Place To Work For All" shares the essential values that every organization should follow to thrive in the future.
– Marc Benioff, Chairman & CEO, Salesforce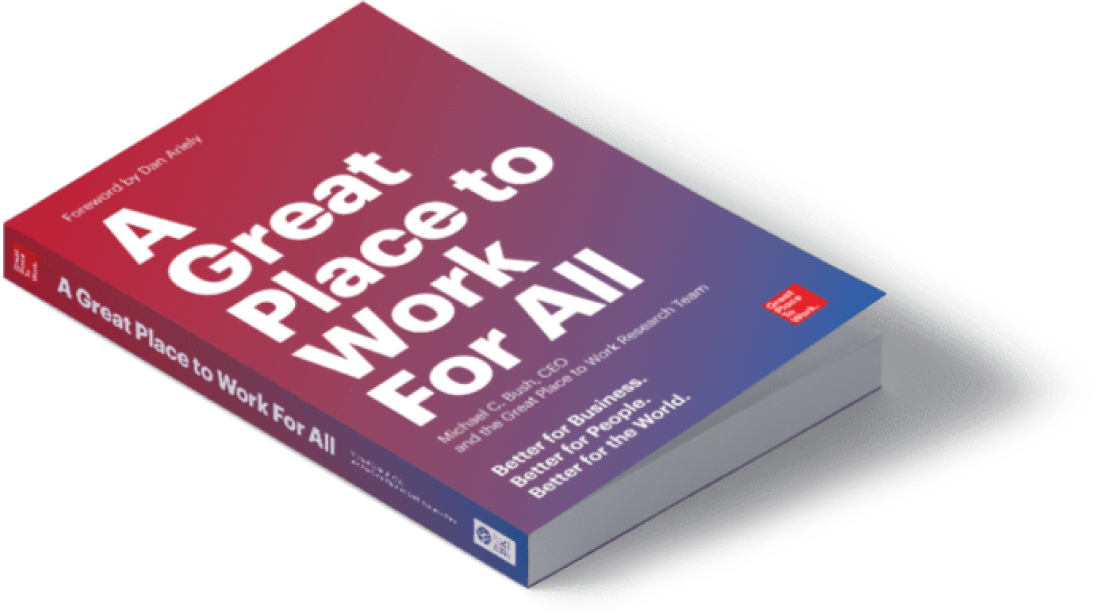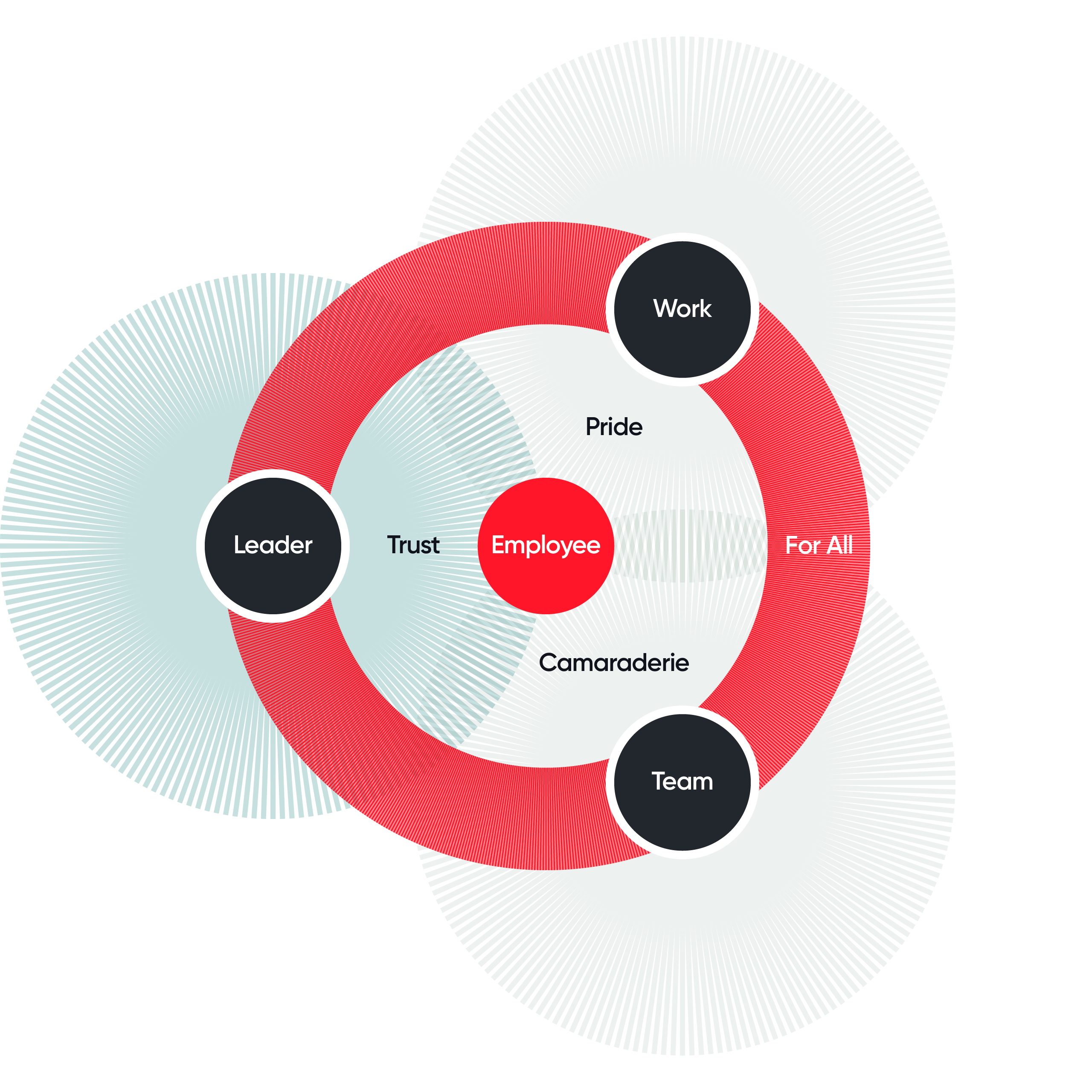 The Great Place To Work Model: Trust is the core
Trust forms the heart of an exceptional workplace, as captured by our Great Place To Work Model. According to our research and model, a great workplace is defined by four qualities: Employees trust the people they work for; take genuine pride in their work; enjoy collaborating with their colleagues; and experience a consistent workplace atmosphere, irrespective of their role, identity, or position within the organization. Businesses rooted in trust not only attract the best talent but also achieve significant long-term financial success.
Join Our Team
At Great Place To Work, it's more than just a job for us. We are dedicated to changing the world for working people. We engage with renowned brands, partner with innovative thinkers, and collaborate with leaders shaping For All™ organizations. If you're driven, passionate about our work, and ready to contribute your talents to support achieving our mission, we'd love for you to join us. Together, let's champion workplaces for a better society.