New Webinar: Working Parents, Burnout & the Great Resignation. Watch Now
In our effort to support our mission, we will be offering a limited number of Emerging Leaders Passes to our 2020 Great Place to Work For All Summit, waiving the registration fee for those who are not be able to afford the fee.
If you would like to be considered for one of our Emerging Leaders passes, please apply by filling out the form on this webpage.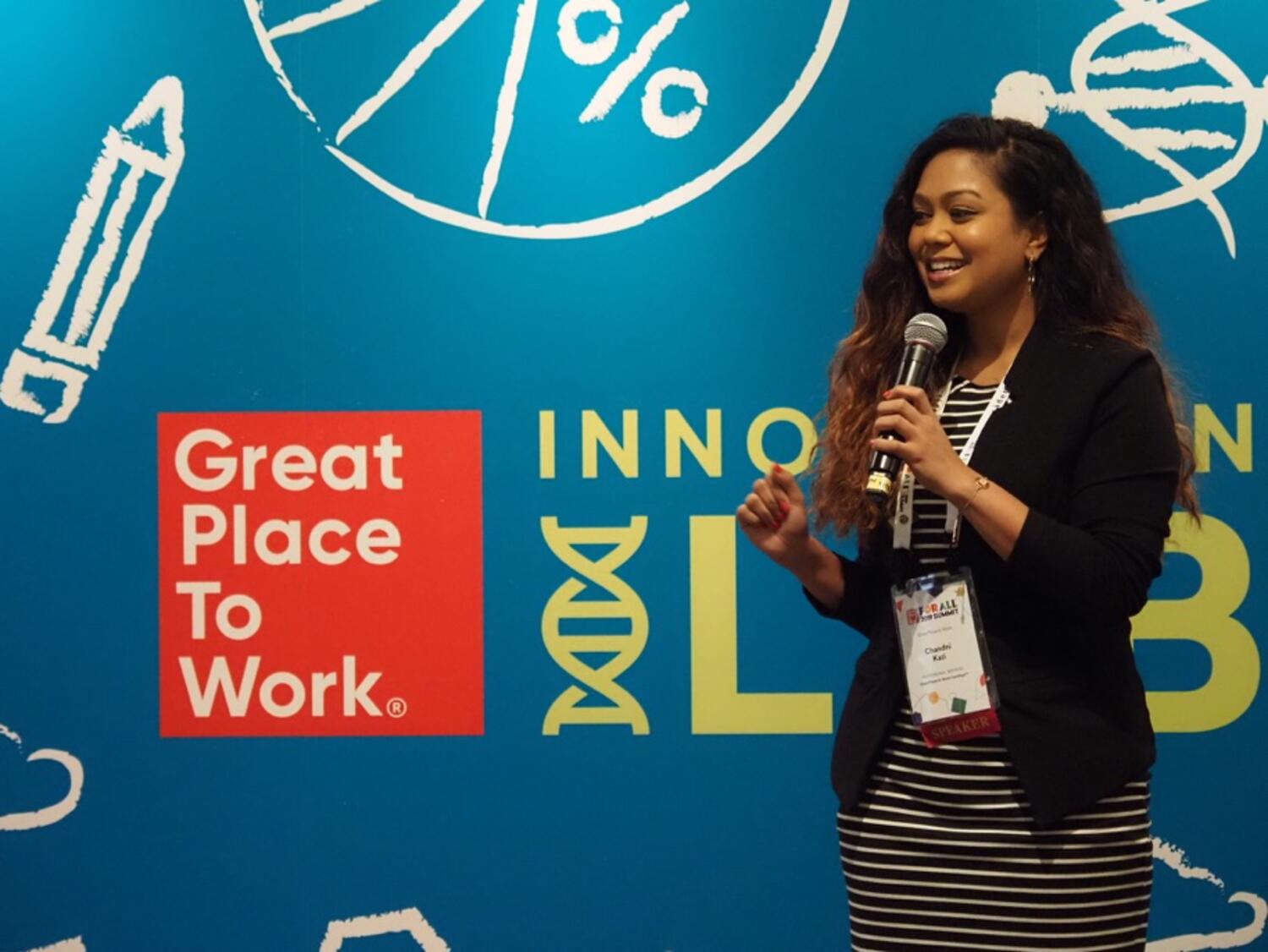 Who Can Apply?
A student currently in good standing and enrolled in an accredited graduate program

An ERG (Employee Resource Group) leader who is part of the decision-making process for fostering a diverse, inclusive workplace through the work of the ERG in their organization
An employee of a501(c)(3) nonprofit organization with current exempt status
A government employee at the city, county, state, or federal level
Has no organizational support or reimbursement otherwise to attend the Summit
Has not attended a Great Place to Work Summit in the past three years
Is able to attend the core days of the Summit: March 4, 2020 and March 5, 2020
Passes are valued at $1,795 and travel and other expenses are not included.
How to Apply
Complete the form below to include:
Contact and applicant information
Open-ended response questions about your professional and or educational goals
Your resume or CV
A statement of support from a supervisor, colleague or instructor*
*Statement may be completed by a co-worker, advisor, professor, volunteer colleague or other professional contacts. Statements from family members will not be accepted. You will be asked to upload your statement as part of your online application.
Applications will close 5:00pm PST on
January 31, 2020.
Selection Criteria
The GPTW review committee will select individuals with financial need and whom they believe will use their experience to build on amplifying the mission of building a better world by helping organizations become great places to work for all. Those with diverse backgrounds and experiences are encouraged to apply.

All applicants will be notified of their application status by e-mail no later than Friday, February 7, 2020.
Expectations of Recipients
If selected for an award, applicants must confirm their ability to attend the event and provide additional documentation (for example, nonprofit tax ID number, or description of ERG charter). They must be willing to partake in a follow-up interview by Great Place to Work to discuss their experiences, share what they learned and how they envision applying learnings to their organization.
For any questions about our Emerging Leaders Pass process, please reach out to:
events@Greatplacetowork.com