Join us for insights and support during this time of uncertainty.
Content, Guidelines, and Submission
Session Content & Speaker Guidelines


Please read through all the information below carefully before submitting your Presentation/Videos for review to the right.

1. Presentation Content
Speakers provide a mix of inspiration, information, and tangible "how to" approaches that attendees can take back to their organizations. Focus session presentations should provide practical takeaways that will help leaders create a great workplace. Audience members in the past have used the following adjectives to describe their favorite breakout sessions:
Great ideas to take back
Informative
Inspiring stories
Practical guidance
Specific examples and case studies
Honest, candid and genuine
Insightful
*IMPORTANT CONTENT NOTES
Background company information should not take up more than five minutes of the presentation.
As you create your presentation, please carefully review your session title/description to ensure they are aligned.
No embed videos permitted. Please provide the link to the video so we can queue it up prior to your presentation.
2. Presentation Timing
All focus sessions will be 1-hour in length and follow this general structure:
2-3 min – Introduction by Great Place to Work® staff
45 mins – Presentation Content
15 mins – Audience Q&A and Other Interactive Activities
Interactive, engaging activities can come any time during your session.
3. Dress Code
Speakers are asked to dress in business attire.
4. Onsite Instructions
Prior to the Summit, you will receive more details about when and where to arrive at the Marriott Marquis San Francisco in preparation for your presentation.
---
Audio/Visual Attendee Information
*IMPORTANT REMINDER
Drafts of presentations and supplemental docs/videos are due on or before Friday January 24th, 2020 for review
Final presentations are due on or before Feb 5th, 2020
Please download the 2020 Summit PowerPoint template

Please upload your completed presentation on this page in the submission box to the right
If you will be submitting a supplemental video, please also upload it to the right in the submission box
1. Audio/VIsual Needs
*Important Reminders, You will be provided with the following A/V equipment in your room:
Wireless lavalier microphone
Laptop to project your presentation
Wireless remote control device for advancing your slides
Slides will already be uploaded into our system for viewing
PLEASE NOTE: There will NOT be a confidence monitor in the room, however, the presentation that will be projected will appear on a laptop on a podium at the front of the room on a riser.
2. Audience Size
Approximately 250-300 attendees per concurrent focus session
3. Audience Profile
Great Place to Work® Summit attendees are leaders with the ability to influence workplace culture. Approximately 50% of the audience is composed of executive-level leaders. Others attendees are managers, generalists and specialists responsible for workplace culture.
4. Audience Access to Presentations
We will post all presentations on the Great Place to Work® website for attendees following the Summit. We may also use your materials in future presentations or publications related to creating great workplaces, unless you instruct us not to.
---
Questions?
If you have any questions or problems please contact Lizelle Festejo Hsu at Lizelle.FestejoHsu@greatplacetowork.com


First Download our Deck Template
All summit speakers are asked to use the Summit PowerPoint Template.
DOWNLOAD DECK TEMPLATE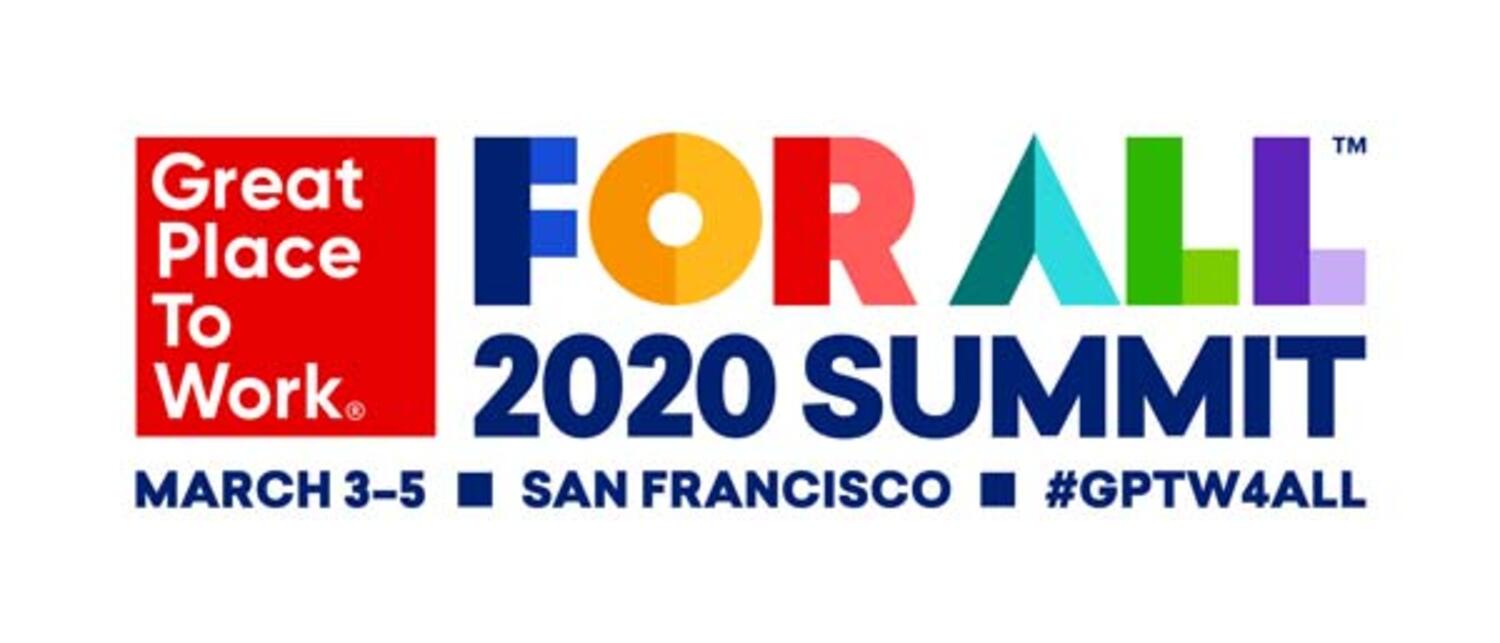 DOWNLOAD LOGO
IMPORTANT: Naming Guidelines - Please make sure to include your company name in both your PPT and Video (if applicable) i.e. AcmePPT.ppt