Today, in partnership with FORTUNE Magazine, we released this year's FORTUNE 100 Best Companies to Work For list!
We learned a lot this year from the 100 Best competition, but perhaps most notably we learned that growing numbers of companies agree with us that what was good enough to be great 10 or 20 years ago isn't good enough today.
Together we've raised the bar, rewarding companies that not only provide a great experience for employees on average but that have a consistently great experience. For the first time, we're honoring companies that are creating Great Places to Work For All—no matter who an employee is or what they do for the organization.
We made this change not only because it's the right thing to do, but because companies today must maximize every ounce of their human potential to thrive. To learn more about the new business landscape and how to lead in it, we invite you to check out our new book, A Great Place to Work For All.
This year's 100 Best share our For All philosophy and are living it out in ways that are better for business, better for their people and better for the world.
Our deepest congratulations to the 2018 100 Best! We hope you'll join us in celebrating them and furthering our #GPTW4ALL mission at our upcoming Summit in San Francisco.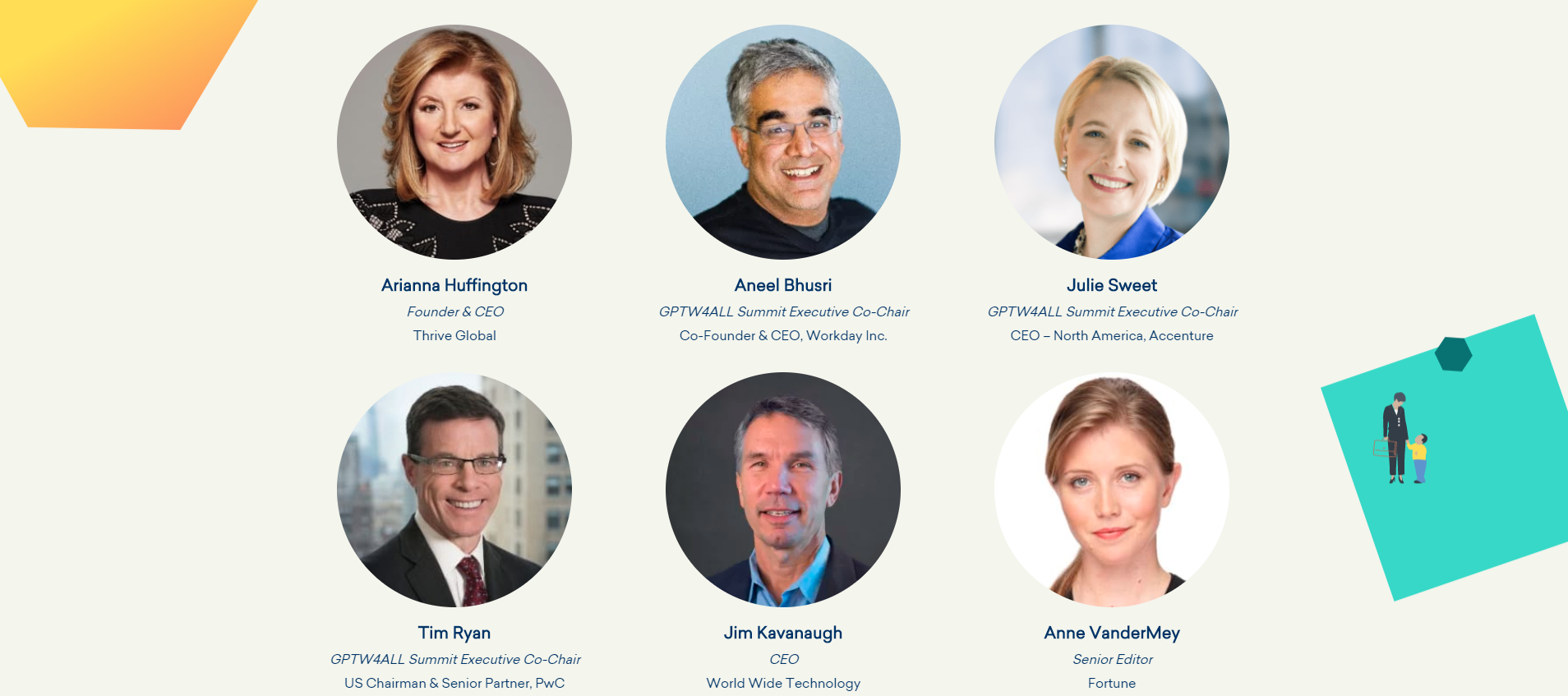 The 15th annual
Great Place to Work® For All Summit™
is just around the corner! Here are nine great reasons to boost your career by joining us March 7-9:
Connect with other passionate leaders building workplaces that are better for business, better for people, and better for the world.
Escape winter and visit beautiful San Francisco!
Learn from Arianna Huffington about ending the stress and burnout epidemic through sustainable, science-based solutions to enhance well-being, performance, and purpose and why she and Jennifer Morgan at SAP decided to partner.
Network with leaders from legendary companies such as Marriott and SAS that have made every FORTUNE 100 Best Companies list for the past 20 years.
Celebrate International Women's Day on March 8 with inspiring sessions by women leaders from IKEA, Kronos, SAS, Zillow and more. And you won't want to miss our evening IWD celebration!
Join the launch of A Great Place to Work for All, the new book by Michael C. Bush and the Great Place to Work research team. The book distills the organization's 20 years of research producing the gold-standard FORTUNE 100 Best Companies to Work For list to show that the emerging economy centers on developing every person's human potential, regardless of who they are or what they do. Every Summit attendee receives a free copy of the book.
Celebrate small business, and learn how to scale your own business effectively, at the SMB Forum and Awards luncheon.
Participate in revealing fireside chats with CEOs about the innovations needed today in partnerships, technology and leadership to maximize the human potential of all in the workplace
Continue your professional education. The Great Place to Work For All Summit is recognized by Society for Human Resource Management (SHRM) to offer Professional Development Credits for the SHRM-CP℠ or SHRM-SCP℠.
Take advantage of our hotel discounts expiring February 12th and
register today
!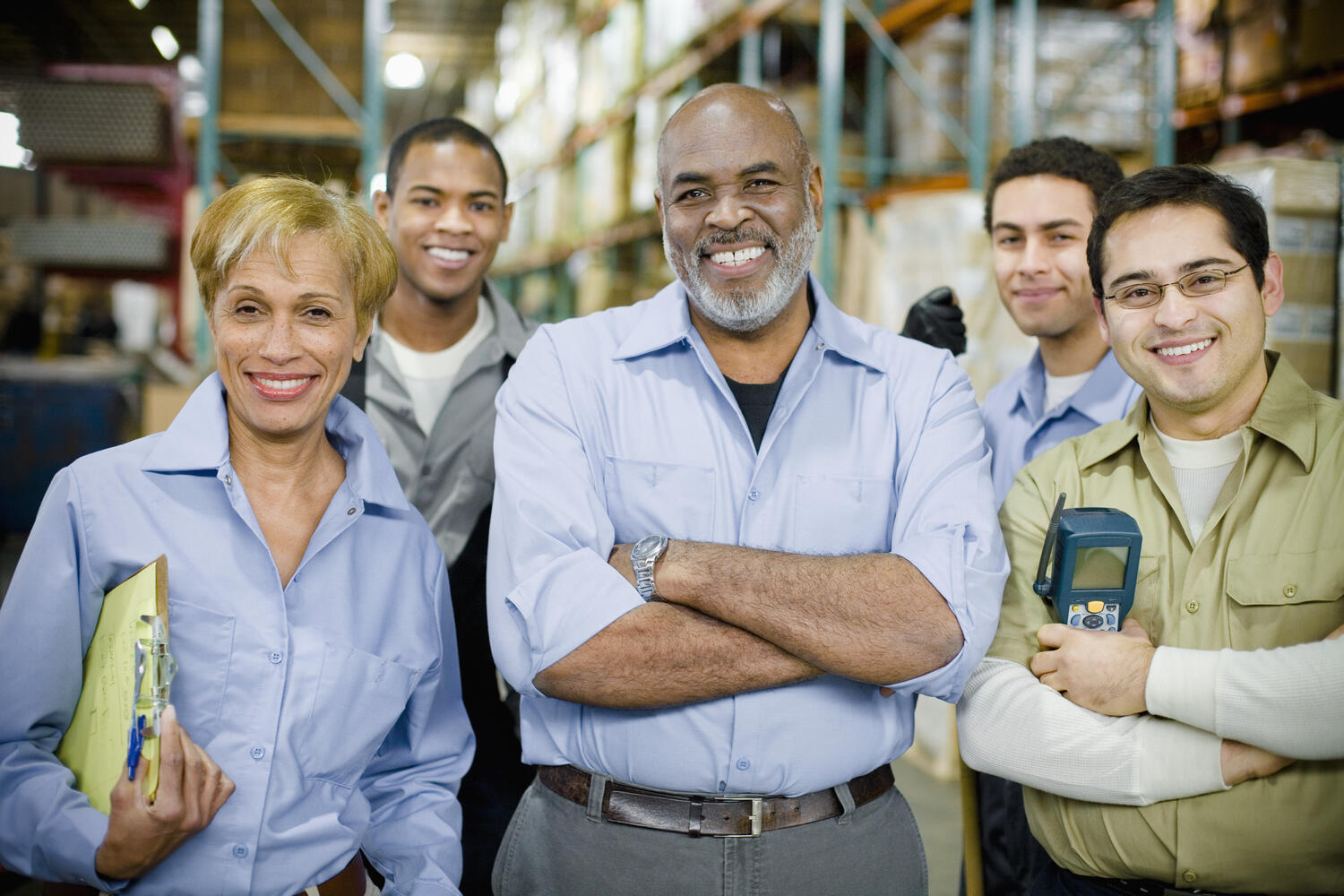 A new year's resolution we often hear from our clients in management roles is that they would like to become better leaders. And that's a good thing, because the working environment is shaped by the behaviors that leaders have with their team and with each other. The question is: What behavioral changes will have the biggest impact?

Great Place to Work partnered with Harvard, Duke and MIT to study the relationship between specific leadership behaviors and the sentiment they create in employees. These sentiments either drive employees to give extra effort and find creative ways to do more with less, or conversely, to do the bare minimum effort required to get paid.

We found that one of the most impactful behaviors that result in a positive employee sentiment—thereby leading to employees giving extra on the job—is involving people in important decisions that affect them.

This doesn't mean that leaders need to approach everyone in the organization for their input on strategic decisions (though some organizations are doing this!). What it means is that if you manage people, the way you respond to your employees when they come up with a suggestion of how to perform a certain task differently, or have an idea on to solve a challenge, drives their overall sentiment and experience.

Think about the motivation you had when you completed your first tasks in a new job. Typically, everyone adds more than what was requested to prove their value in a new situation. It is the manager's response what will reinforce or inhibit this behavior. "Old-school" managers were raised to think that the boss should "know it all." But actually, our research shows that a trustworthy leader is vulnerable enough to accept that he/she doesn't know it all, and trusts their team to be the experts in their jobs.

If you want to improve in this fundamental area, you can start with a simple reflection: How often do your people surprise you by delivering work that goes above and beyond what you have asked, and how often do they deliver just what you asked for—or even something that is incomplete? What you experience more often from your team is a good indication of how they experience your response to their suggestions and ideas, and also of your ability to communicate expectations clearly.

Certainly, individual levels of performance and internal motivation do matter. However, your ability to include their ideas consistently can further unleash their potential and motivation.

This one behavior can drive a tremendous improvement in your team morale and take you out of daily operational issues. As you build confidence in your team to solve challenges and reduce their dependence on you when they face situations beyond repeatable processes, you will be freed up to do strategic thinking and planning. You can shift your thinking to the future, since your team is effectively taking care of the present. And, creative leaders who focus their time on strategic thinking tend to be more innovative.

If you could choose just one action to be a better manager, the way you seek and respond to your people's ideas and suggestions can take you a long way. It is much more impactful than hosting pizza parties, or bringing cupcakes, or even paying a bonus. While bonuses (and cupcakes!) are great rewards, they do not necessarily move the needle. Unfortunately, they are the most frequent actions I hear being implemented by managers to improve their leadership. Typically, they end up feeling disappointed when they see their leadership scores haven't progressed. The truth is, these types of rewards just don't create a sense of accomplishment and pride in the same way as being empowered to bring your best ideas to the table.

These "moments of truth" can help you to create a great working environment. Authentically seeking and listening to the ideas of your team can be a great start to improving yourself as a leader in 2018.
(If you are looking for a way to measure leadership behaviors in your organization, consider Great Place to Work Certification.)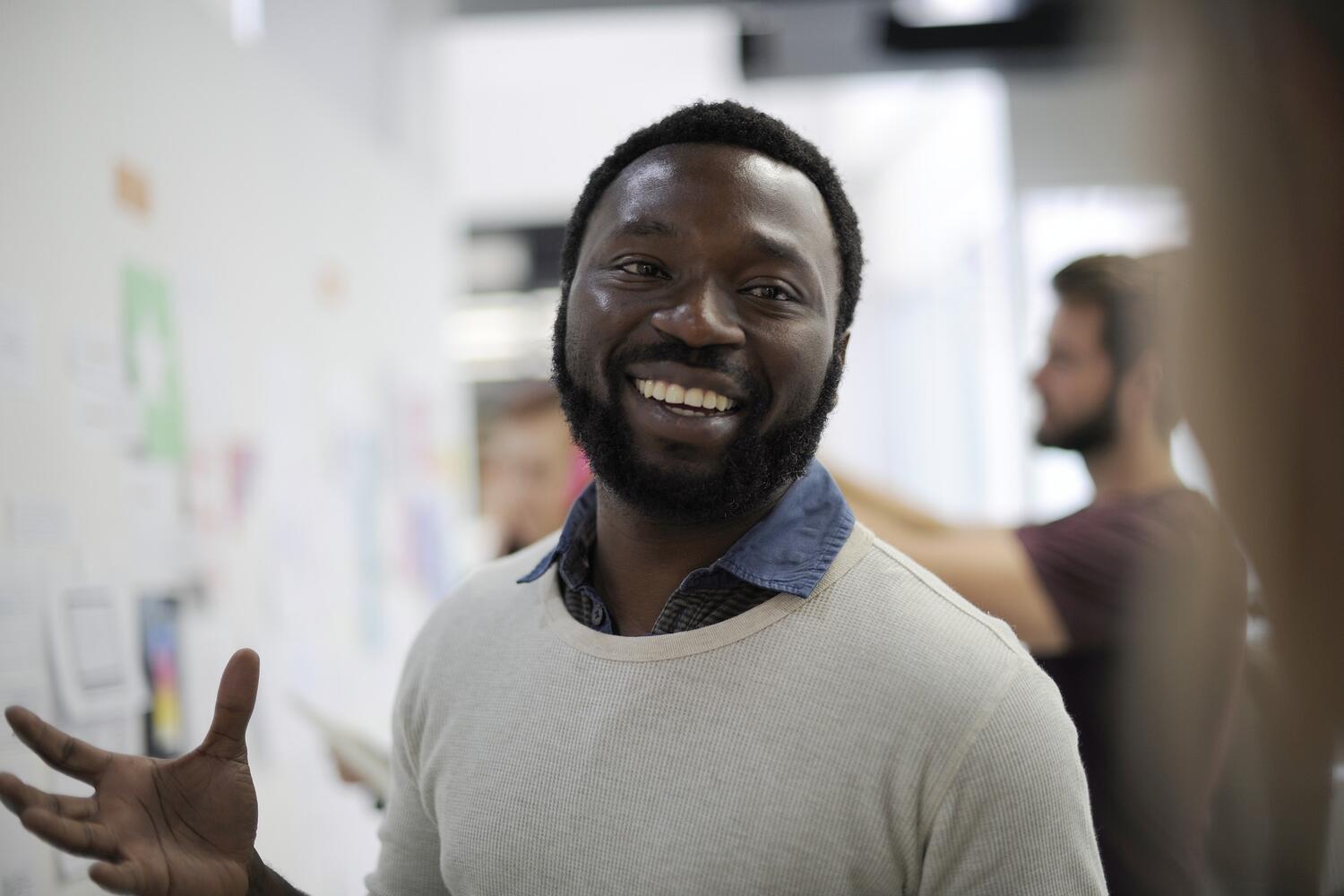 Within an organization, the rising tide of equity lifts all boats—that's what our latest research on the Best Workplaces for Diversity reveals. At the companies named to this list, not only did women and people of color report a more positive experience the workplace in the areas of pay, promotions, and overall daily work relative to non-winning companies, but so did white men.
In short, a great work experience is not a zero-sum game.
"We consistently see longer employee tenure and stronger leadership at workplaces that stand out for equity," noted Michael Bush, CEO of Great Place to Work.
For a glimpse at how these leading companies build diverse, high-performing teams, we asked winning workplace and leading accounting software firm
Intuit
for insight into the leadership practices that helped earn its place on the list.
Controlling for bias in the hiring process
"It's not just an HR focus," said Jennifer Correa, Vice President of Human Resources at Intuit. Business leaders across the organization dedicate their insight and resources to bettering the workplace for all employees. That begins with an approach to hiring designed to give all applicants the best opportunity to showcase what they have to offer.
Managers begin the process with discussions to make job criteria clear and consistent for every person assessing new talent. Hiring teams make a point to include women and underrepresented team members whenever possible and call on recruiters with contacts in professional organizations for underrepresented groups. (Intuit sponsors
Code 2040, which engages black and Latino engineering professionals in the Bay Area. Other nonprofits the company supports also include Vets in Tech and Yes We Code, a program in Oakland, California, that offers coding coursework and apprenticeships to people in underrepresented communities.)
Once candidates are selected, a process dubbed "Assessing for Awesome" includes sample assignments specific to the job at hand. While coding tests are standard for programming roles at tech companies, Intuit takes the concept further, asking potential administrative assistants to plan out events or tasking training specialists with presenting an interactive workshop. Managers get to see the work – not just the candidate – which helps reduce bias and gives applicants the chance to show what they're capable of outside a traditional interview setting.
Fostering inclusivity by seeking diverse perspectives
People of color make up nearly half the workforce at Intuit. But demographics only tell part of the story.
"One of the things that can impact representation is whether or not it's actually an inclusive environment," Correa said. Intuit works to ensure employees feel they belong, particularly when they don't see many people with similar backgrounds on their teams.
The company's leadership training places a heavy emphasis on the inquiry stage of decision making. Both executives and front-line managers are expected to seek out different points of view and invite disagreement. This practice helps everyone feel comfortable giving input while challenging leaders to consider perspectives that differ from their own.
Correa also pointed out her organization's emphasis on results when assessing employees' work. Everyone brings a different approach to their positions. Managers focus on what team members accomplish, rather than on individual variations in how they achieve it. This helps eliminate unconscious bias by leaders whose backgrounds might make them inclined to approach problems differently.
Communication: Tying it all together
Intuit not only values listening, it also acknowledges the different ways people speak. The company gives employees an assessment of their "style of influence," a framework that helps quantify the ways people process ideas and emotions while engaging with their co-workers. These traits are informed by someone's personality and the cultural background they bring to the workplace.
Managers rolled out the program a couple of years ago during monthly check-ins with their team members. Today, employees can even post their style of influence with their profile in the company directory. "That's been helpful in us understanding each other," Correa said.
At the corporate level, Inuit completed a pay equity analysis for women and minorities. What's more, it published the results online for employees, job candidates and shareholders to see. This type of transparency is central to an ongoing conversation about how Intuit employees of all backgrounds feel about their work and their place in the organization.
"I think the main message is that there is no silver bullet. This takes time. We've been at this for many years, and we've tried a lot of different things," said Correa. "Our leaders hold themselves accountable for driving change in this space. And while it's a very big focus of HR, it's not just an HR program. It's really business leaders driving the change."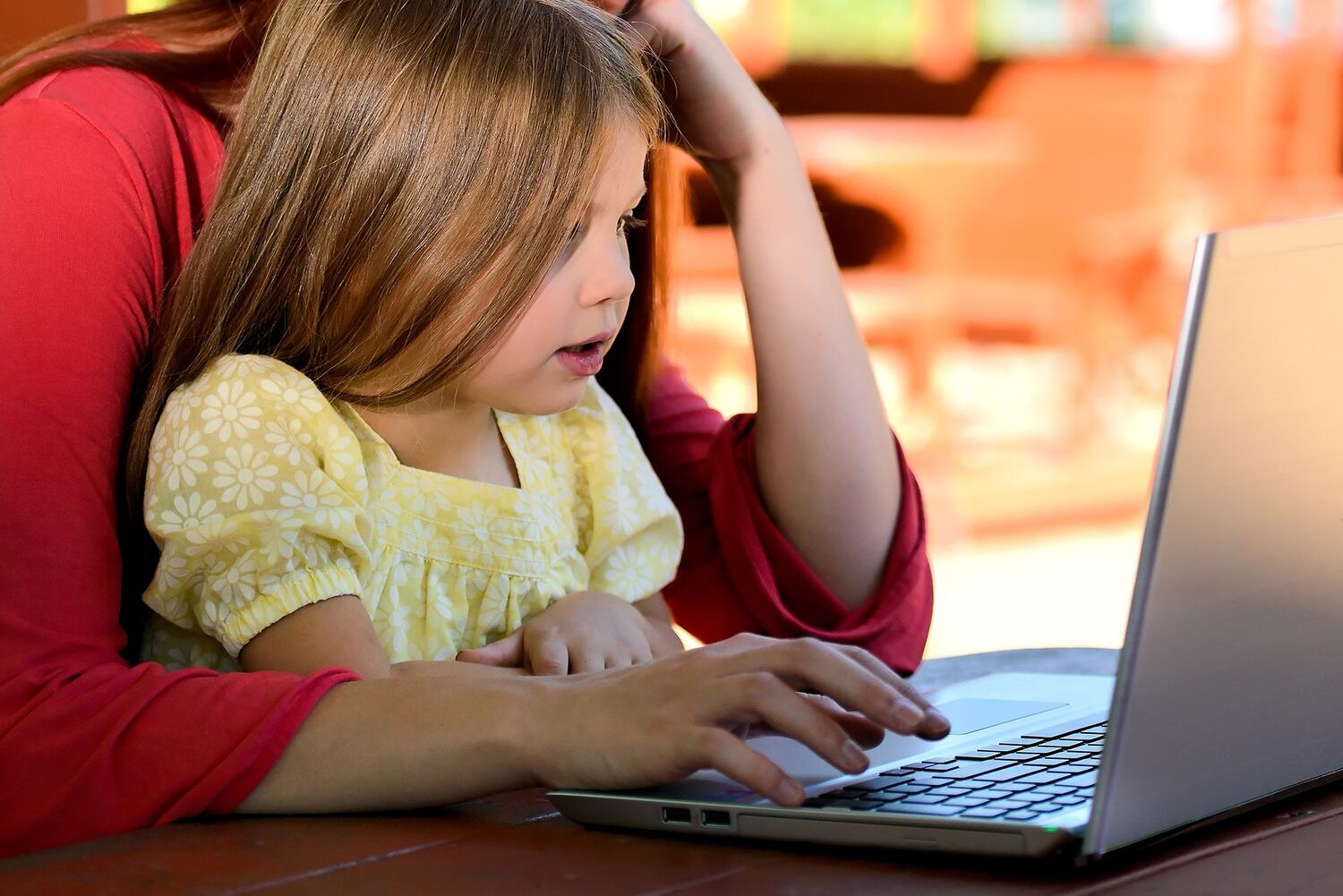 Childbirth requires time off. Toddlers get colds. Schools close for the holidays. Teens' activities can overlap with work hours. Challenges like these inform the assumptions employers make about parents' needs in the workplace. But research from our ranking of the 2017
Best Workplaces for Parents
found that employees raising children value their experience in the workplace as well as the pay, benefits, and programs that help them support their families.
The limits of balance
Time off and flexibility tend to be the biggest focus for companies courting job candidates with kids or persuading new parents to stay in the workforce. The median length of paid maternity leave at the Best Workplaces for Parents was 60 days, with 35 days offered to new fathers or secondary caregivers. Eighty-six percent of the leading employers also offered flexible schedules.
Perks like these can make an enormous impact on an individual basis, but their relationship to overall retention is comparatively small. In fact, parents' assessment of their work-life balance was near the bottom of a list of workplace traits related to plans for a long-term career within a company.
The biggest factors driving employees' intent to stay varied little between mothers, fathers and their colleagues without children. These included a fun workplace, a sense of making a difference, and pride in the organization, which made mothers 15 times more likely to say they want to work for their employers for a long time.
Surprisingly, work-life balance was a bigger driver of retention for childless men than for employees with kids.
The bigger picture for parents
When Great Place to Work analyzed more than 440,000 employee surveys, parents were more likely than their peers to say their work is more than "just a job." They were also more likely to plan a long-term future with their companies. This dedication benefits employers, although it's accompanied by greater concerns about workplace fairness.
Surveyed mothers were less likely than working women without children at home to say their organizations avoid politics, handle promotions fairly and show appreciation for hard work. Fathers gave their employers slightly lower marks than working men without children at home for benefits and micromanagement. And, while women overall were less likely than men to believe they were paid fairly, this gap became even wider between fathers and mothers specifically.
These distinctions point to management practices that can benefit parents and non-parents alike. Thorough and transparent communication—a key element that underlies fairness—is important for caregivers who might not get wind of corporate developments passed along informally by employees socializing after hours. Especially when co-workers take advantage of flexible scheduling or telecommuting, it's also important to call out their contributions to the team and keep them top-of-mind during project decisions.
An employee at
Crowe Horwath
, one of the Best Workplaces for Parents, offered this example: "My boss goes out of his way to make sure I can balance client service and the special health needs of one of my family members. He goes to bat for me to get extra equipment and staff resources when needed to help me balance work-life commitments. It makes it a win-win for client and employee, because there is seamless continuity of service delivery without the disruption and difficulties of extended medical leave."
In a similar vein,
Ernst & Young
built a program dedicated specifically to keeping new parents in-the-loop. Mothers and fathers returning from leave can take advantage of coaching focused on the challenging transition into the life of a working parent.
At
Allianz
, one employee said, "I accepted a promotion offer literally two days before giving birth to my first child. The company supported my promotion, despite the fact that I would be gone for the first three months of my new job." She added, "They paid me my significantly higher salary the entire 12 weeks I was on leave."
Families' needs evolve over time, but our research suggests that parents' commitment to their work holds steady. The Best Workplaces make the most of parents' dedication, building their leadership pipeline and retaining talent by investing in and involving employees at all stages of their lives.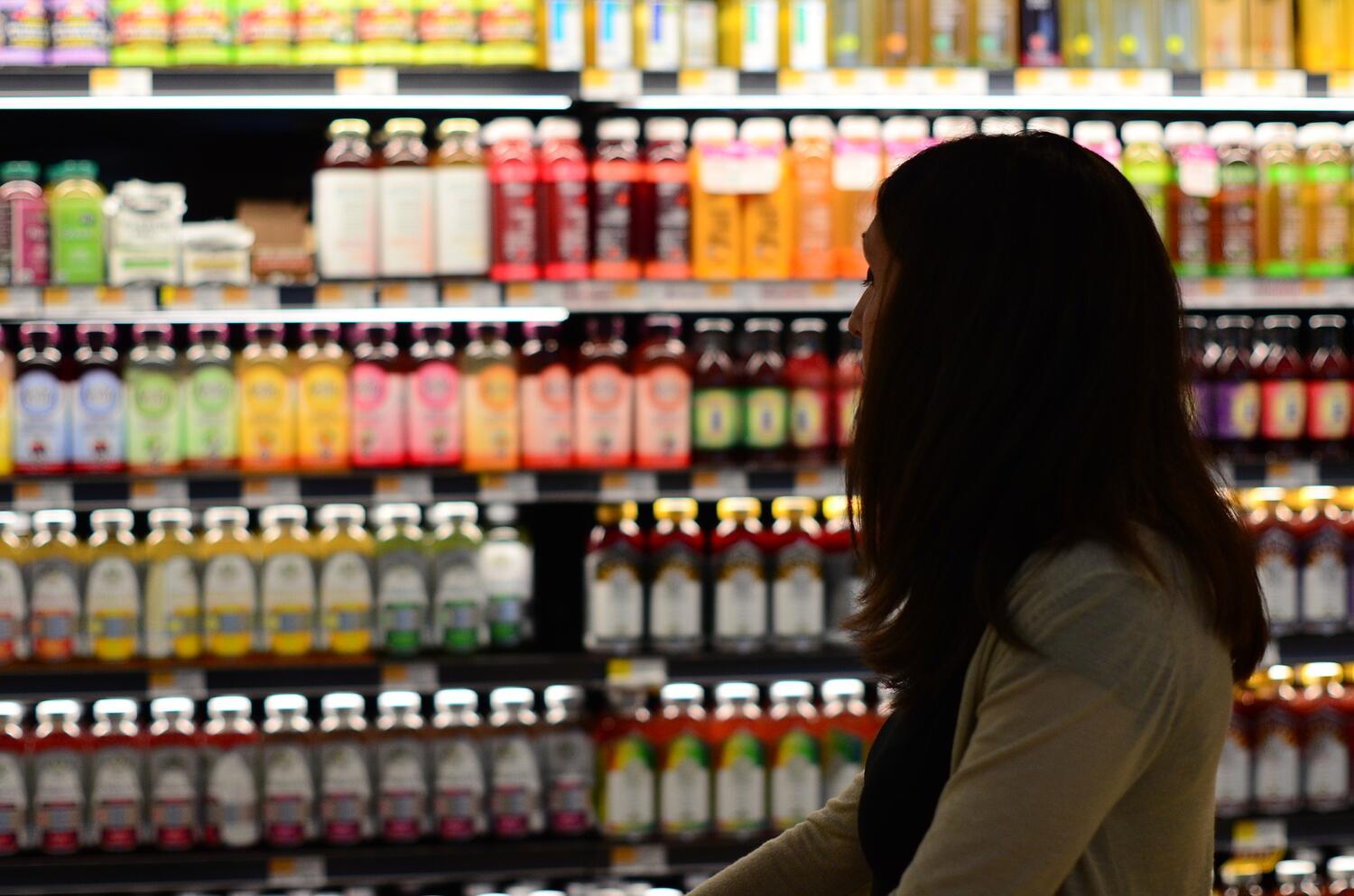 Want to see what some of the most beloved employers in the country look like? You might not have to travel far.
Of the 10 top-ranked companies on our recent list of the
Best Workplaces in Retail
, five were grocery or convenience stores. That's no small feat for these employers, considering grocers' tiny profit margins, multiple locations, or the fact that turnover
tops 50 percent
among convenience store associates.
These businesses offer outstanding examples to follow for any organization seeking an inspired and successful team.
Turning jobs into careers at Wegmans
Employees have a lot to love at
Wegmans Food Markets
, not the least of which is the company's no-strings-attached support for higher education. A scholarship funded in part by thousands of employee donations offers up to $1,500 yearly to part-time employees and $2,200 per year for full-timers to pursue any field of study at an accredited college.
To ensure all employees reach their potential, the top-ranked retail workplace spends more than $50 million annually on training. This encompasses online courses, cooking certifications, trips to visit suppliers, internships and leadership development programs. As a result, the company fills half of its open positions internally through promotions or lateral moves.
"What I find unique about Wegmans is the longevity of many employees' careers," one team member said. "I feel there are not many companies where you can start as a teenager, continue in college, work as an intern in a variety of departments and ultimately make it into a full-time career."
Sheetz: Paying it forward
Bonuses aren't just for executives at
Sheetz
. All employees at this East Coast convenience store brand receive quarterly payouts that together total 35 percent to 40 percent of the company's pre-tax profits.
Team members earn an additional stake in their work after one year on the job. At that point, they're given annual stock awards that vest after three years.
"It is rare to see a company that cares about the community and their workers as much as this company does," said one Sheetz employee.
This generosity will result in a positive outcome for Sheetz, as well. Our data shows that one of the biggest differences in workplace experience between individual contributors and executives across the board is in perceptions of fair profit sharing. However, when companies narrow these and other differences between job roles to create a more consistent experience, they enjoy increased performance in metrics such as productivity and revenue growth.
Whole health at Whole Foods Market
The Best Workplaces know that employee well-being requires more than a paycheck.
Whole Foods Market
puts an exceptional focus on health and wellness, including immersive programs at resorts that feature presentations by doctors, cooking demos, guided workouts and field trips. Co-workers can up their employee discount by improving their blood pressure, cholesterol levels and other health indicators. Additional programs reward healthy eating and physical activity, while an online portal offers programs for losing weight, reducing stress or quitting smoking.
In the big picture, generous perks like these benefit more than employees. At the Best Workplaces in Retail, 90 percent of surveyed co-workers said customers would rate their service as "excellent." They're also organizations that nine in 10 employees said they're proud to tell others about.
"Everyone is kind – they care for you almost like family," said one Whole Foods employee. "By the time clock at our store we have a PTO donation for an employee whose husband is going through terminal cancer. The fact that our job will do that for an employee is just simply amazing!"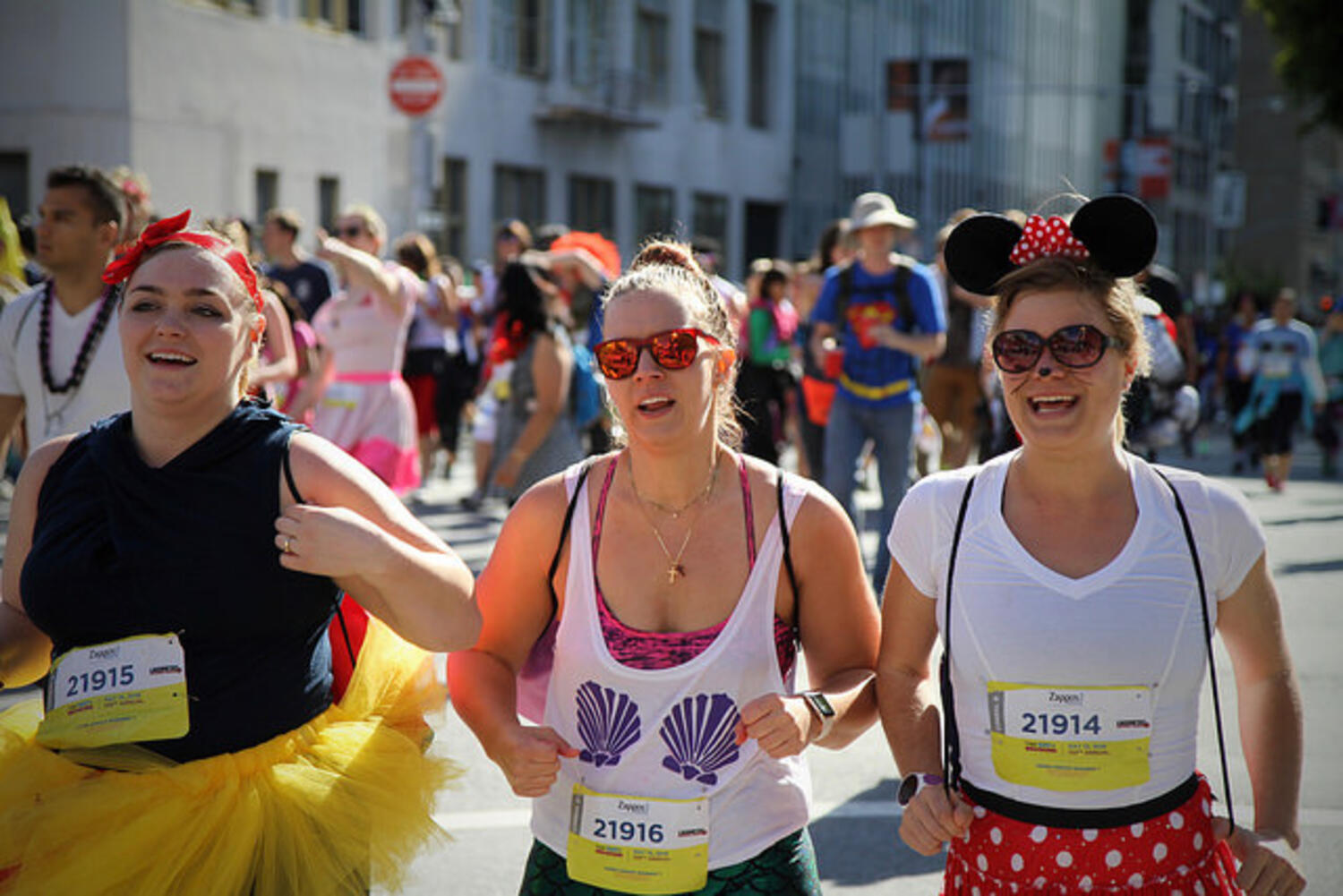 The
Best Workplaces in Southern California
stand head and shoulders above their competitors in the region. But how do they stack up to the leading employers in other parts of the country competing for talent?
California takes the lead
When Great Place to Work compared employer rankings around the U.S., the Best Workplaces in Southern California outperformed all of the locations we've studied outside the state:
Employees at winning companies in Southern California report an even more positive experience of the workplace than their counterparts in New York City, Chicago and Texas.
Nearly 80 percent of employees said the Southern California organizations offered them a fair share of profits. That's 11 percent higher than companies on the New York list and 6 percent higher than those on the Chicago list.
The Southern California winners also earned better marks for camaraderie. For example, as compared to employees at the leading New York companies, team members at the Best Workplaces in Southern California were more likely to say their organizations have a "family" feeling and that "we're all in this together."
Southern California vs. the Bay Area
Within the Golden State, though, scores from the top Southern California workplaces trailed those in the Bay Area in some important areas.
Employees' overall experience in the workplace, as measured by more than 50 questions in our
Trust Index
survey, was the same among winners in both locations. Where they differed was mostly in questions related to agility and innovation. For example, 95 percent of employees at the winning Bay Area companies agreed co-workers "quickly adapt to changes needed for our organization's success," compared to 89 percent at the Southern California employers. There was a similar split between the two regions on the statement, "We celebrate people who try new and better ways of doing things, regardless of the outcome."
This difference could be explained by the dominance of the San Francisco-region's tech industry, which accounted for more than half of its leading employers. In Southern California, information and technology accounted for 24 percent of the Best Workplaces, followed by professional services (20 percent) and construction and real estate (14 percent).
What makes a great workplace
Regardless of location, the most admired companies share a handful of essential strengths. They all offer inspiring environments where people feel at home and managers earn employees' trust. At the Best Workplaces in Southern California, 95 percent of team members said they're proud to tell others where they work; and even more said they have friendly colleagues. A similar percentage also confirmed their leaders are ethical, competent and entrust their people with a lot of responsibility.
One employee at the #1 large workplace in Southern California explained it this way: "
Ultimate Software
is without a doubt the most people-orientated company I have ever worked for. Not only do they care about our health and work-life balance, they provide us with opportunities of growth in our careers, excellent training and the equipment we need to perform our duties. Most important, they treat each employee like family. There is no politics, drama or gossiping, only helping each other to be successful and having a great time doing it."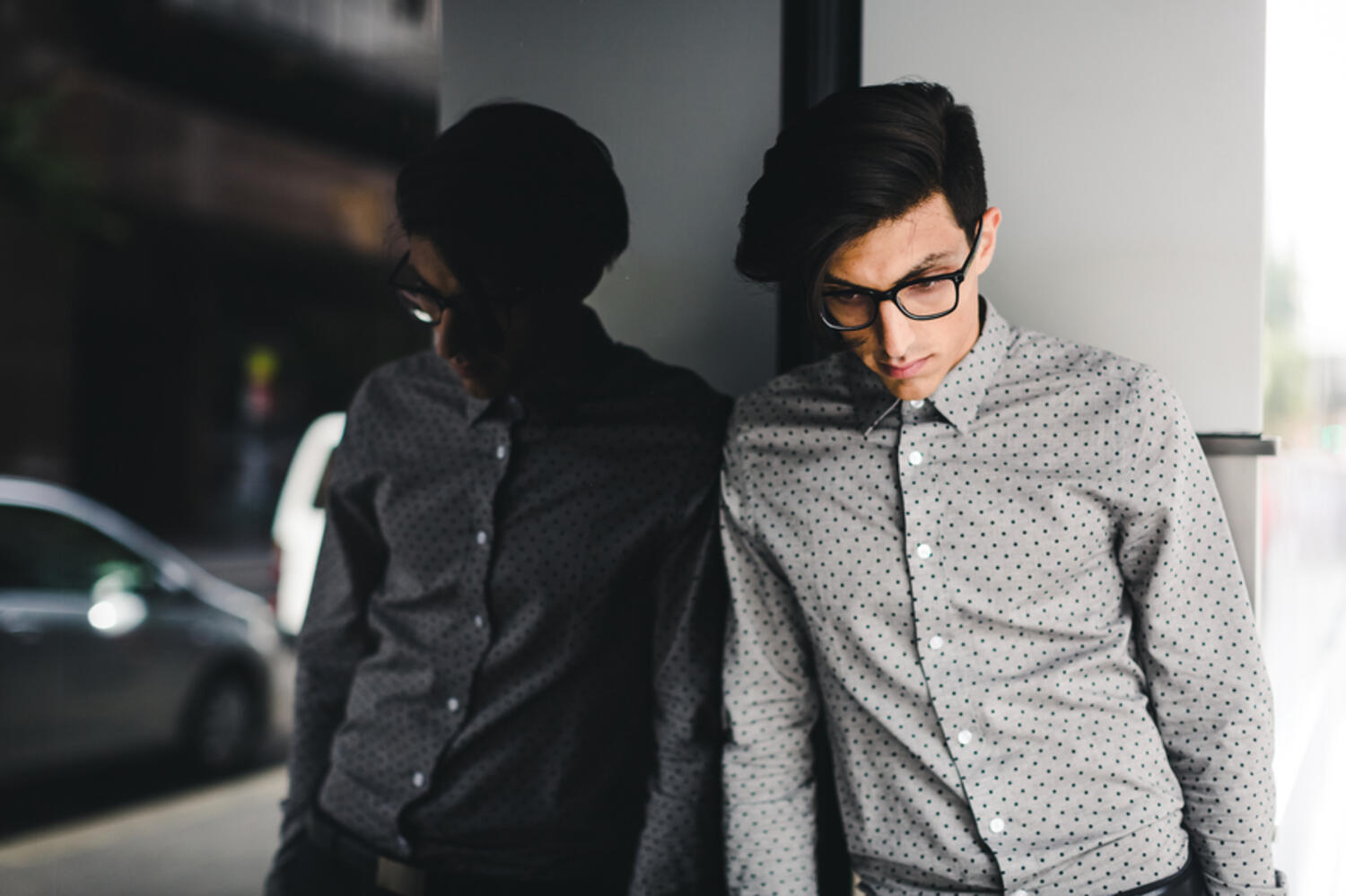 In nearly all my consulting engagements over the two and a half years, at least one member of the C-suite voiced concerns about managing millennial employees.

It's clearly a hot topic at the top.

Executives are worried about high levels of millennial turnover, and the related disruption to the continuity of their business plans. Some consider it an active threat to the company's future, especially considering the current business environment in which many industries require people to do more with less.

Studies have shown that millennials are more ambitious than other generations regarding promotions and career advancement, and often will change jobs to achieve promotions faster. In response, many executives try to address the issue of millennial flight by offering more career opportunities, to keep young talent in the organization until they are ready to become leaders.

However, many of these studies were done with millennials who were just entering the workforce. Now, a good number of those millennials are in managerial positions, and our Great Place to Work team has been studying their experience.

The results are striking.

We found that as millennials move up the corporate ladder, their desire to stay in their organization decreases. How can this be? Why is it that one of their key motivations is disappointing once they achieve it? There must be something in the nature of current leadership roles that is not clicking with millennials expectations about being a leader.

Something I have heard from millennials is they receive pressure from their management to lead according to a set of values they do not believe in, and to evaluate their people using management approaches that don't resonate with them. For example, encouraging presenteeism versus fostering flexibility, hoarding information versus leading with transparency, excluding employees versus involving them, and treating interactions with employees as transactions versus as opportunities to build a stronger relationship.

Looking at our Trust Index© Survey benchmarks, millennial managers also question the level of fairness in their organizations. The perception of favoritism and fairness around promotions score the lowest. I wonder what journey they went through to be promoted, and what they saw that made them question promotions around them. Over the last decade, many companies have transitioned from promoting based on tenure, to promoting based on skills and qualifications. While tenure was a clear and unquestionable criteria, skills and qualifications might seem blurrier, especially considering our human tendency towards social comparison.

Another common complaint is about people feeling they must prove themselves by performing the managerial role functions without the title in order to deserve the promotion. By the time the promotion comes, the person has already been doing the job, disappointing their expectations of the role and the organization.

Millennials will comprise 75% percent of the American workforce by 2025. As they grow into managerial roles, organizations will need to rethink the structure and nature of these roles. Transparency and the ability to have tough conversations will be the key behaviors that will help executives and organizations to sustain their business plans with a stable leadership team, through creating a stronger perception of fairness within their organizations.

Millennial leaders will face new, daunting challenges, one of which will be to navigate through the transformation of the future of work. It's already affecting us. As artificial intelligence continues to replace jobs, future leadership positions will have different expectations than they have had until now. As technical expertise is being automated, millennial leaders will be valued more for strong people management skills: for example, leading with transparency, being inclusive, and focusing on relationships—all tenets that the younger generation is saying they ascribe to.

Looking at it that way, my advice to millennials would be to hang in there. If the future of leadership lies with them, chances are we will be in good hands.
(
For further insight,
download
the Executive's Guide to Engaging Millennials report and learn 5 ways to improve your workplace culture for younger employees
.)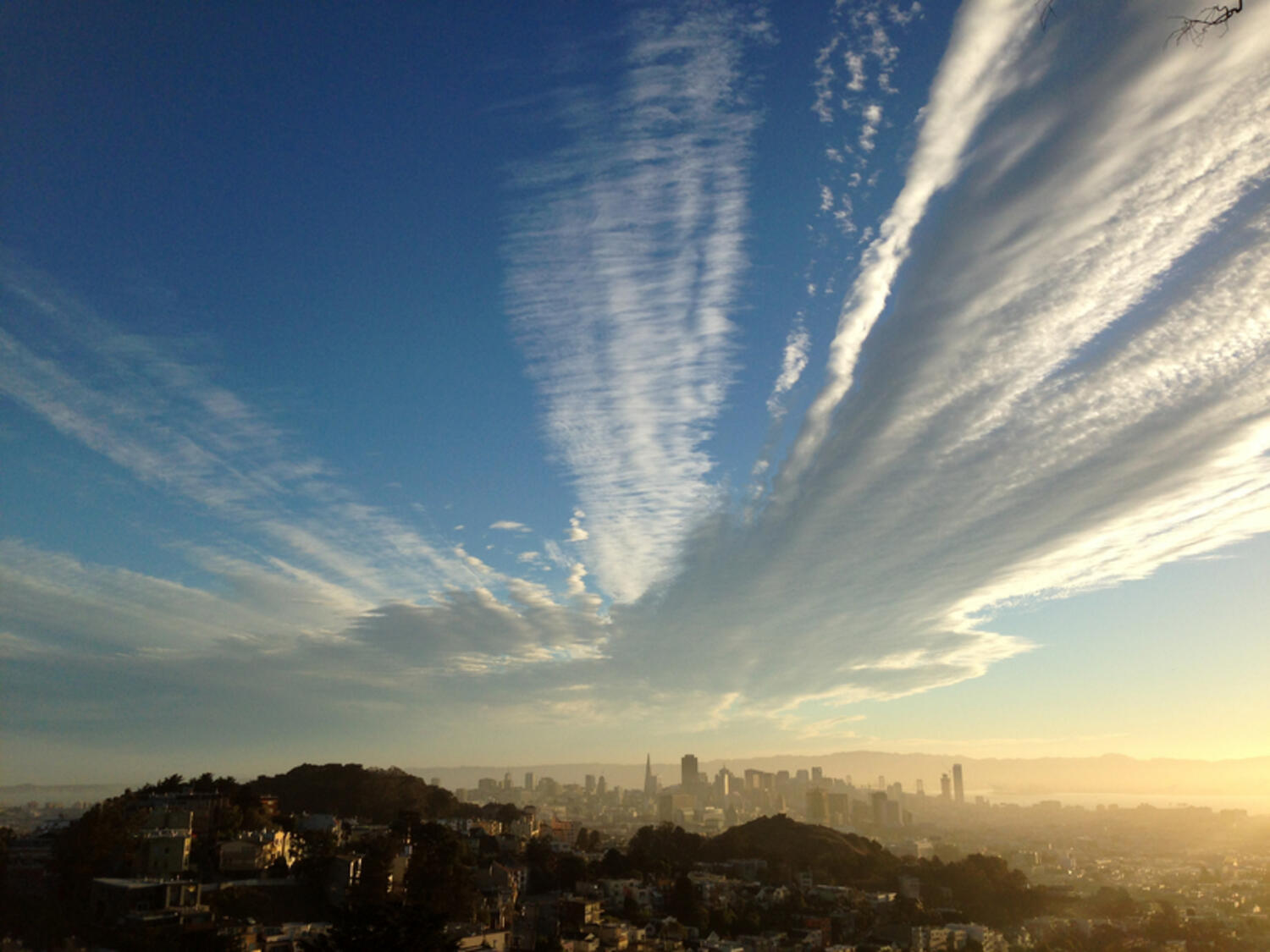 The companies on our 7th annual World's Best Workplaces list employ 1.9 million people in 57 countries across the globe. Despite their large size, these organizations create high-trust cultures where people are inspired to do their best, develop their talents, and contribute innovative ideas that fuel business performance while caring for their people. Our 2017 World's Best Workplaces prove that culture and strategy depend on one another, and great workplaces need to foster both to surpass the competition.
How do these companies do it? Our analysis shows that the World's Best are particularly adept at nurturing people growth, empowering original thinking, and keeping people connected to and inspired by the business and its impact. These elements work together to create environments that foster a sense of pride in employees – in fact, 92% of people at the World's Best are proud to tell others about the companies they work for.
Empowering Employee Growth
Information Technology company, SAS Institute, encourages people to seek out opportunities to optimize their potential. Its Internal Career Advisors coach employees in identifying their individual strengths and aspirations, and create development plans tailored to their growth goals. To foster an environment of continuous development, SAS has also moved away from traditional performance reviews in favor of ongoing, real-time coaching conversations.

Employees at Cisco can find short-term or stretch assignments and opportunities to work on innovative new projects through its Talent Marketplace. This keeps its people nimble and creates a culture where people can seize diverse opportunities and supercharge their advancement.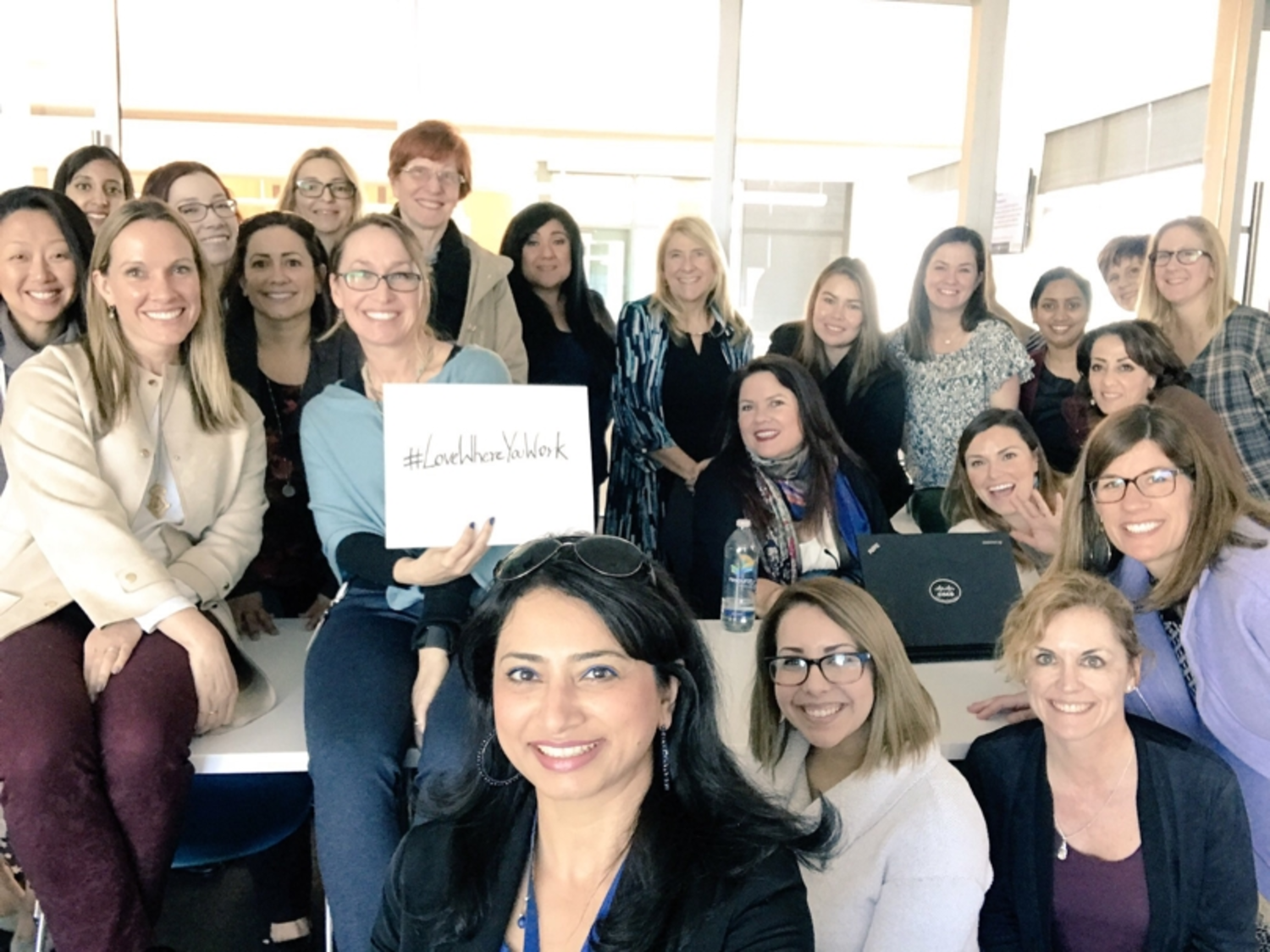 Employees at Cisco know it's important to #LoveWhereYouWork


Spreading the Word About Progress
Family-owned manufacturing organization
Mars
keeps its people in the know with Global Town Halls, hosted by CEO Grant Reid. Employees hear directly from the top about progress toward strategic goals and financial targets and people are encouraged to ask questions – either in-person or virtually – about topics they care about.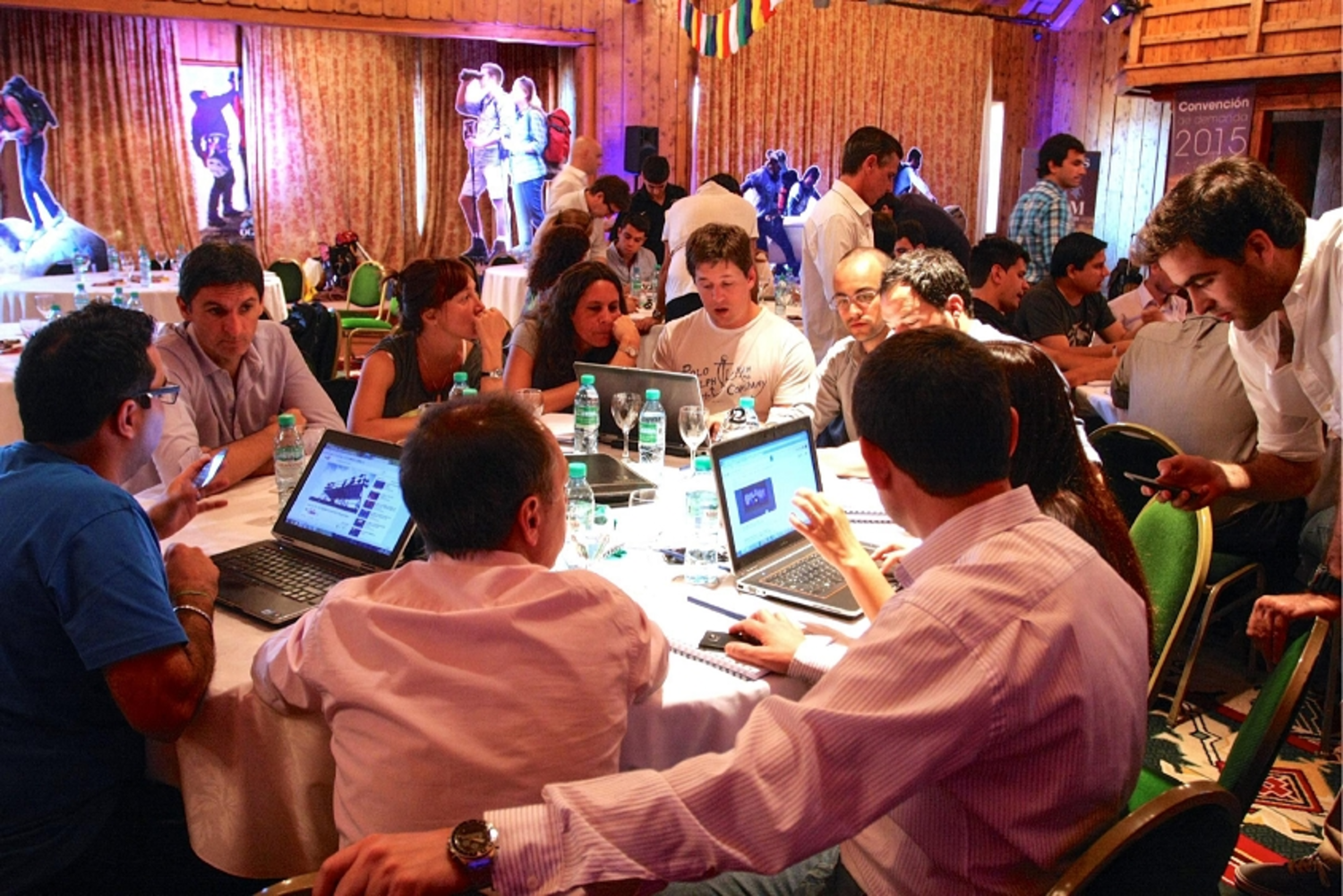 Mars associates staying connected
Coming in at #9 on the World's Best list, hotel giant
Hilton
extends hospitality not only to its guests, but to its people by sharing relevant, timely information in its newly-launched Lobby Buzz social engagement app. Team members can share content from Lobby Buzz with their internal and external networks, making them an integral part of social sharing about Hilton.
Inspiring Pride Through Impact
Newcomer to the list and our number one World's Best Workplace for 2017,
Salesforce
, cultivates pride in its employees and inspires them through their relentless commitment to community involvement. In fact, 97% of people say they feel proud about the way the company contributes to the community and the same amount are proud to tell others they work for Salesforce.
This comes as no surprise, given that employees can take up to seven paid days off per year to participate in charitable giving activities and the top 100 volunteers are granted $10,000 to donate to a nonprofit of their choice. This year, Salesforce achieved 2 million total hours donated since the company was founded and in March 2017 alone, employees all over the world contributed an astounding 15,000 volunteer hours. Salesforce culture and business performance are proof that you can do well by doing good and that giving back to communities inspires people to be their best selves for the success of the company.
Check out the
full list
and learn more about each organization on this year's World's Best Workplaces by reading their
company profiles
.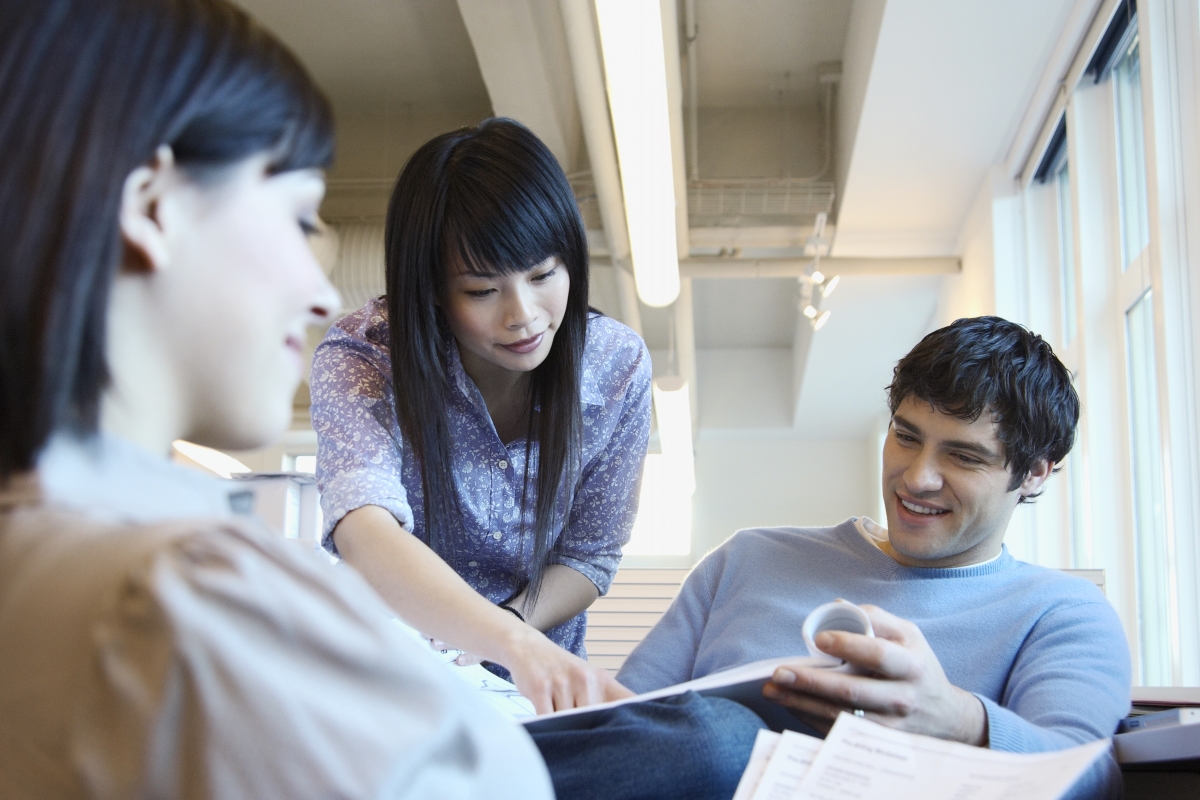 Employees are drawn to small businesses for their friendly colleagues, entrepreneurial leaders and the chance to bring new ideas into the world. Once a business starts to grow, though, attrition can become an unexpected side effect of success.
"The way you make decisions and communicate with 100 people won't necessarily work with 1,000," said Marcus Erb, vice president at Great Place to Work. "It becomes much easier for leaders to lose touch with the experience of employees, and they'll leave if you don't safeguard the culture that first brought them into your company." He also noted that the knowledge and experience people gain at a growing SMB make them attractive recruitment targets for larger competitors.
As Great Place to Work conducted the research behind the 2017
Best Small & Medium Workplaces
, we gained insight into how the leading employers retain their talent as they expand.
Build Culture from Day One
Across hundreds of companies we've surveyed, employees' scores tend to decline as the business becomes larger. That suggests small companies will never be in a better position to create an inspiring organization that people love.
For example, team members at the Best Small & Medium Workplaces scored them 20 to 25 percent higher than comparable employers on questions linked to innovation. Businesses we've studied in the top quartile for innovative behaviors reported 23 percent median revenue growth – 3 times faster than their peers.
It's also important to recognize that colleagues at SMBs often feel differently about their employers than those in larger enterprises. At companies with fewer than 100 team members, we found:
Only 1.5 percent of employees planned to stay long-term when they didn't agree that they have a great place to work. By contrast, people at larger organizations were more likely to stick around, even if they didn't admire their workplace.
Employees were 27x more likely to plan a long-term future at small businesses they described as friendly. Caring co-workers were an even bigger driver of retention at SMBs than at large companies.
Small business employees who said they're proud to tell others where they work were 31x more likely to stay long-term.
An employee at Best Workplace
Salsify
testified to the advantage a collegial culture can offer a smaller organization: "Everyone is so easy to talk to. The company has become a community of vibrant, interesting people that gets better as the company grows."
Hire With Intent
Leadership is the key to keeping a positive work environment intact as companies scale, said Erb. "There can be a lot of management roles to fill quickly, and it's tempting to hire for skills over culture."
Instead, every hiring decision should be guided by the company's values. For leadership roles, it's critical to confirm new executives demonstrate integrity and show genuine concern about the people they oversee. It's also important that employees can trust their leaders will make advancement decisions in an even-handed fashion.
As companies grow larger, survey scores surrounding office politics and the fairness of promotions are among the most likely to drop. An unequal career experience isn't just bad for morale: Our research has found that workplaces admired by all employees – regardless of personal background or position – enjoy much faster revenue growth.
At the Best Small & Medium Workplaces, the trustworthy culture that helped establish their success serves as an important guide as they become more complex. Said one employee at
Pluralsight
, "I have never been a part of a company where our mission and values are talked about so often, known among the company, and people believe and practice them both professionally and personally. It's truly inspiring."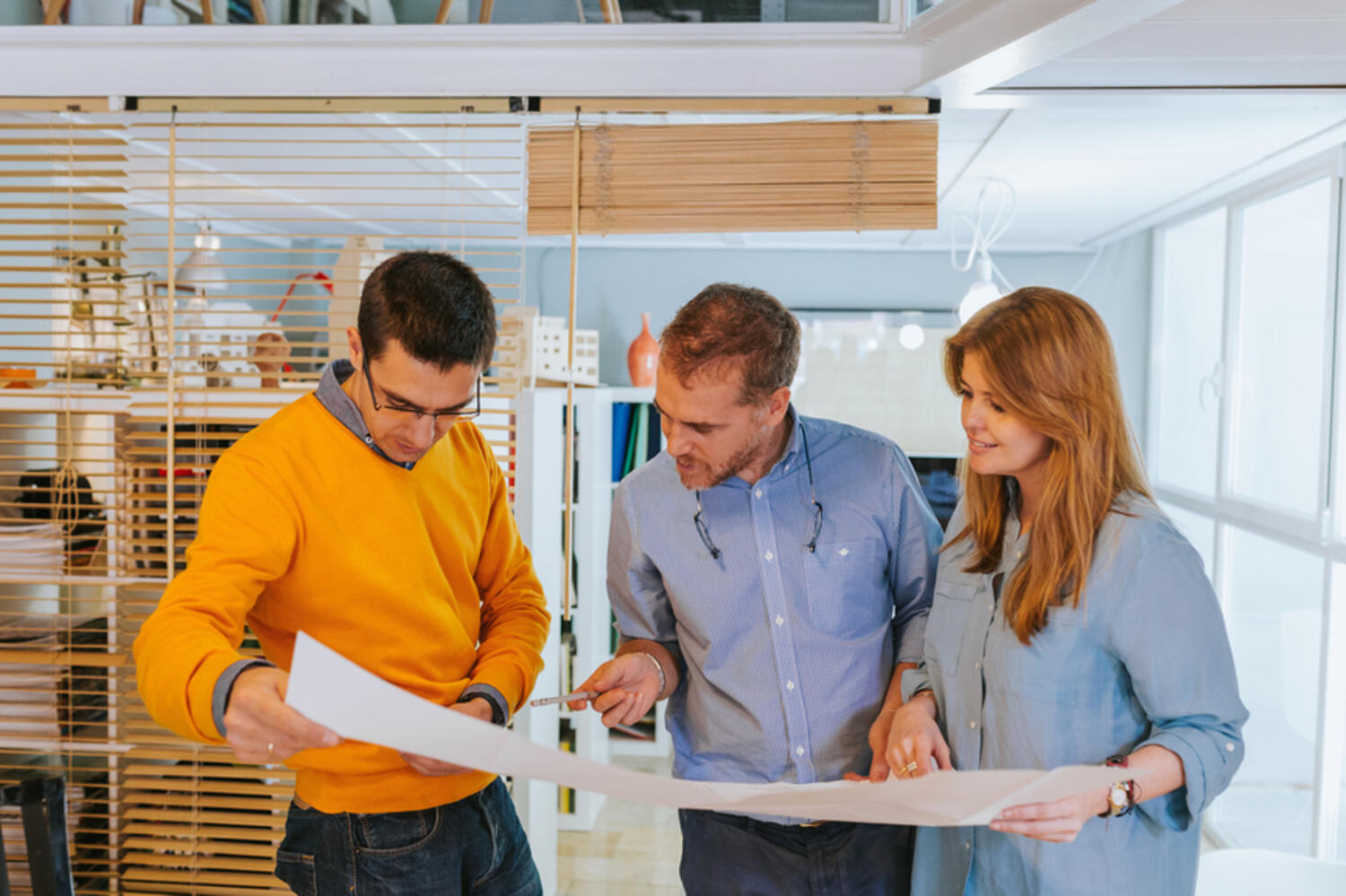 Talent development strategies were key themes during this year's Great Place to Work Conference. Organizations are asking their managers questions like, "What are you doing to develop talent? And specifically, your replacement?".
Managers have a key responsibility to hire and train their replacement. So, it goes without saying that company culture can be interrupted when there's a change in management. Organizations don't always get to plan for management changes, so when they do, it's a big deal. It's a visible process that demonstrates whether the company really lives their culture.
During the conference, Managing Partner Emeritus Bill Hermann and current Managing Partner Gordon Krater shared their formula for successfully transitioning management responsibilities at Plante Moran. The firm is the 14th largest certified public accounting firm in the U.S. It has over 2,000 employees and has been recognized as a "best place to work" by Fortune Magazine for 13 consecutive years.
Their transition took 8-9 months. Just let that sink in for a moment. Almost a full year. Now some of that time could be attributed to the position of managing partner. But after hearing Hermann and Krater share their story, it could also be attributed to their desire to make the transition successful. The goal of transitioning management responsibility was for the incoming and outgoing managers to maintain credibility. Both of them. Equally.
So many times, when we think of transitioning management, it's because one person is leaving the company. In this situation, Hermann wasn't leaving. He simply wasn't going to be managing partner anymore. It could hurt the organization if the transition didn't preserve the individual's credibility.
3 Phases to Successfully Transitioning Management
In today's work environment, we are going to be faced with more situations where a manager transitions and doesn't leave the company. Maybe they move to another department, division, or position. Maybe they retire and come back as a part-time consultant. Organizations should put more thought into the transition process. Hermann and Krater shared three phases to a successful management transition that apply at any level of the organization.
1. Become knowledgeable about the company.
This might seem like the easy part because it includes understanding the financials and the business. It might involve some technical training. But knowledge of the company means giving individuals the experience they will need in a future role. It's allowing them to make mistakes while gaining knowledge. Remember the goal of maintaining credibility while creating a teachable moment. It can be tricky.
2. Take responsibility for the organization.
Great managers should try to leave the organization better for their successor. They don't "kick the can down the road". They take care of business and do what's in the best interest of the organization. Once a successor has been identified, managers need to step aside so the successor can start to assume responsibility. But not step so far into the background that it appears the new manager isn't getting the support they need to be successful.
3. Maintain the company culture.
We know that culture is the number one reason people come to work for our organizations and the number one reason they leave. Managers should not only act in the best interest of the organization but also its culture. For example, in organizations where employees know the founder and remember the early days, it can be hard when a new manager takes over the reins. New managers need to understand and preserve the culture.
A lot of organizations do Phase 1 and 2 well. Managers know the company and their responsibility. It's the culture component that can derail their success. Company culture is made up of those moments of truth about who the company hires, promotes, recognizes, and fires. If you want to learn more about how to maintain company culture during a management transition, check out Hermann and Krater's book, "Succession Transition: A Roadmap for Seamless Transitions in Leadership". It's a super easy read that can provide a little creative inspiration for your organization.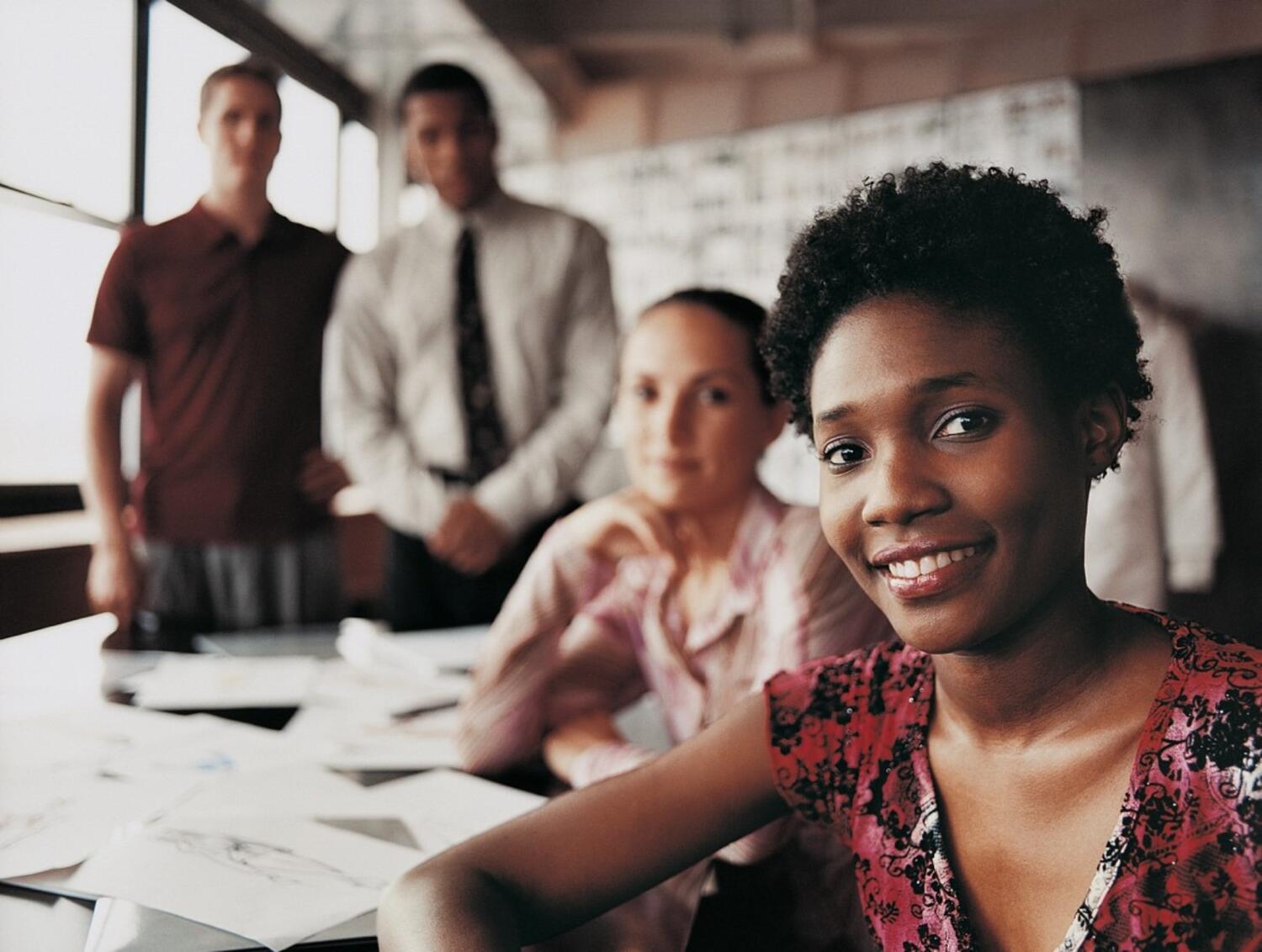 As our team compiled the list of 2017 Best Workplaces for Women, we noticed something interesting: When women reported a consistently great experience, other groups were more likely to do so, as well.
In our recent study, we analyzed not only the share of women at each company, but how they felt about work compared to their male colleagues. It's common to see an "experience gap" between men and women in employee survey results, even at organizations that earn high marks overall – this discrepancy all but disappeared at the Best Workplaces for Women. At the same time, we found a strong association between a smaller gap for women and smaller gaps for other subsets of employees whose feelings about work typically lag their peers'.
"You can tell a lot about a company by how women feel about working there," said Great Place to Work President Chinwe Onyeagoro. "When female employees say the environment is fair and fulfilling, that's a strong indicator that the business maintains an even playing field for other employees, too."
While studying the Best Workplaces, we took a closer look at all of the organizations we've surveyed in the past 12 months and ranked them by the size of their experience gaps for women. Compared to companies with larger gender gaps, the leading 100 organizations showed smaller disparities in survey results for employees of color, LGBT team members and Millennials. Beyond demographics, a more consistent experience for women also correlated to a more equal experience between part-time and full-time employees, managers and non-managers, and even employees who earned different salaries.
"The experience gaps for most of these groups dropped by 50 percent or more, when comparing the top 100 companies to the bottom 100. An equal experience for women employees is important on its own. But this breakdown shows that companies where women report equitable treatment also enjoy a powerful force for teamwork. Their people share the same sense of motivation and reward, regardless of who they are or where their jobs lie within the organization," said Onyeagoro.
It's also worth noting that a smaller experience gap for women doesn't come at the expense of their colleagues. At the Best Workplaces for Women, responses to the most prominent survey statements varied little between women and men, with strong majorities of both agreeing that they enjoy friendly, welcoming organizations that contribute to their communities and inspire pride.
In fact, the Best Workplaces for Women help close experience gaps by emphasizing opportunity and equal rewards for all their employees:
At Pinnacle Financial Partners, every team member receives an equity stake in the firm, with additional cash incentives given to non-commissioned employees when the organization hits its annual financial targets /li>
Methodist Le Bonheur Healthcare offers a unique incentive to pursue educational advancement. Instead of reimbursing eligible tuition expenses, it pays for them in advance to reduce their impact on employees' cash flow.
Goodway Group promotes dialogue with leadership by introducing every new employee to the company's president via an hour-long video conference and lunch. From there, any team member can leave anonymous feedback for the agency's leaders to consult when drafting company policies, making technology choices and responding to personnel issues.
We know from our research into the Best Workplaces for Women that female colleagues place a high value on this type of input into decision making. They also look for organizations that ensure employees feel like full members of the team who make an impact on its goals – traits that appeal to talented job candidates of any gender or background.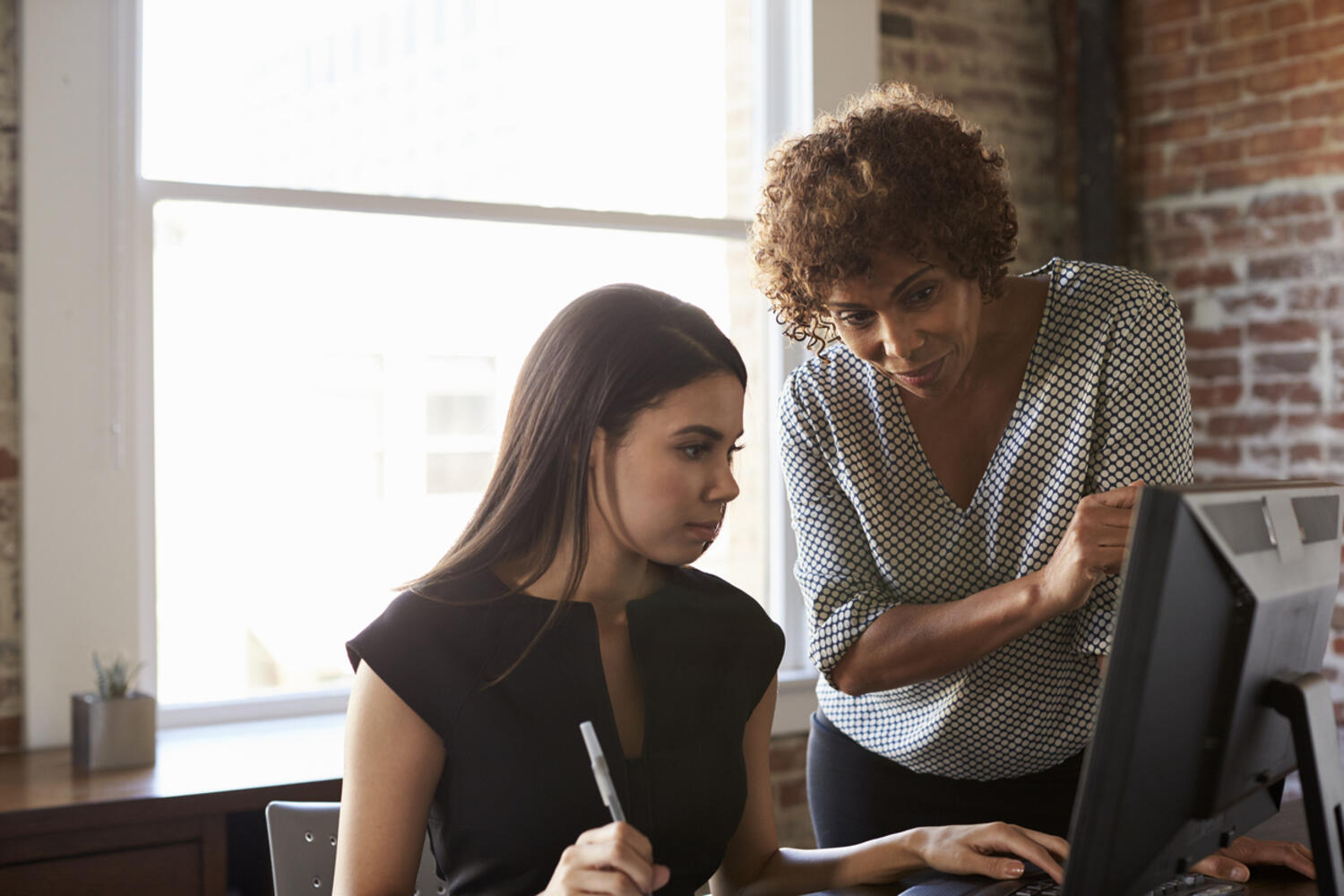 For better or for worse, people managers have the single biggest impact on an organization's performance. To that end, we have a mantra at Kronos: Everyone deserves a great manager.
But what makes an effective manager at your company? How can you identify great leaders? How can you replicate their behaviors to make everyone better?
These questions led us to launch our Manager Effectiveness Index, or MEI, which validated what we always assumed to be true: There's a powerful link between manager behavior, employee engagement, and, in turn, performance and retention.
After a year spent laser-focusing on manager development, performance and engagement have never been stronger in our 40-year history. Here's how we are making good managers great, and great managers even better.
1. Identify the most important behaviors for great managers at your organization.
One size fits one. While certain characteristics of manager effectiveness apply across most companies, true insights come from identifying the unique behaviors that best align with your organization's mission, culture, customer needs, and strategic goals.
After benchmarking different manager development initiatives (including visits to Google and Facebook), we conducted internal analysis of performance reviews and engagement surveys while hosting extensive employee focus groups to understand what manager actions – both positive and negative – had the most impact.
The results: We uncovered 16 unique behaviors that define an effective manager at Kronos.
2. Flip the traditional performance process: Employees rate their manager.
We incorporated these 16 behaviors into our bi-annual employee engagement survey. All employees anonymously rated their direct manager (including our CEO!) on each behavior via statements like, "My manager ensures I understand the business strategy and how my work influences it," "My manager empowers me to make decisions," and "My manager truly cares about me as an employee."
3. Provide managers with clear benchmarking reports to help build development plans.
We then gave each manager a personalized report showing how they ranked in all 16 areas and a matrix showing how they did compared to other managers at the company. These reports gave them clear and concise feedback on how their actions are perceived.
4. Include employees in the manager's growth plans.
Armed with their MEI results, all managers debriefed with their teams – either as a group or individually – to drive ongoing, open discussions about their high and low scoring areas. Using employee feedback, managers work with HR and their own managers to build personal development plans, targeted to their specific development opportunities, while leveraging MEI specific training programs.
The results are two-fold: the manager takes accountability to improve, while employees feel empowered that the manager cares about their needs and personal growth.
5. Wash, rinse, repeat – and don't overreact.
Like performance evaluations, manager effectiveness must be an ongoing conversation. We plan to survey every six months.
The vast majority of Kronite managers immediately focused on becoming better leaders. Ongoing discussions with their teams uncovered blind spots for even the best managers (i.e. one manager who scored high had an epiphany that she never asked one simple question in 1:1 meetings: "What are your career aspirations?").
We also learned that low MEI scores do not always equal a "bad manager." They may have inherited a difficult situation where, for example, poor team performance had gone unaddressed. With clarity provided by MEI, managers can take concrete action. As a general rule, low MEI scores only become urgent after at least three measurement periods.
Getting Started – Prerequisites
There are two prerequisites to rolling out a people manager assessment program: baseline manager training and having a high-trust environment.
It is unreasonable – and unfair – to hold managers accountable for behaviors that they haven't been trained on. High-trust is critical so employees understand the program is being implemented because you care about professional and personal development. Goals and intentions must be genuine and transparent.
As we have found at Kronos, you could trust your instincts, but using concrete data is the best path toward helping managers become great. Without concrete data, do you really know what makes for a great manager at your organization?
Ready to build a high-trust environment that cultivates better people managers? Sign-up for our Great Place to Work Certification Program!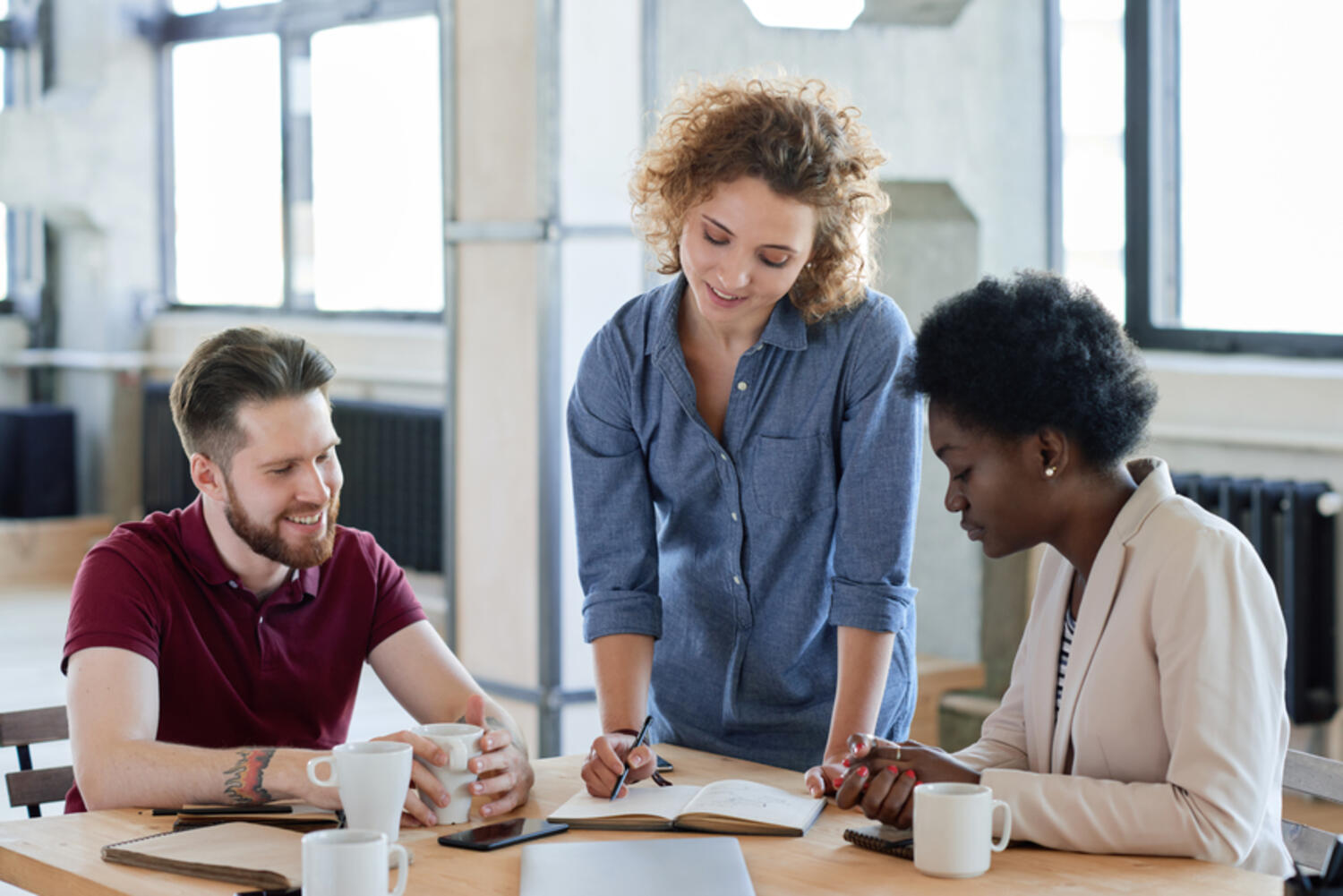 For years, the number one concern of CEOs has been recruiting and retaining talent. At this year's Great Place to Work Conference, several CEOs said that the speed of change was keeping them up at night.
This isn't a signal that recruiting and retention aren't important anymore. In fact, recruiting and retention are a given. Like profits. They have been and always will be a priority.
Speed of change, though, is something new. Never has business moved so rapidly. As a result, an increasing number of companies are rethinking the value of long-term vision statements because their organizational vision needs to be more fluid.
Companies are redefining what short-term and long-term mean for the purposes of strategic and operational planning.
From a talent perspective, speed of change manifests itself in hiring too quickly. Several CEOs mentioned their concerns about hiring experts who aren't culture fits because the company needs to fill positions. At one specific session, Arden Hoffman, vice president of people at Dropbox, talked about how her company is keeping their culture intact during this period of rapid growth and change.
5 Activities for Maintaining Company Culture During Rapid Change
Dropbox is a file hosting service, headquartered in San Francisco, that offers cloud storage, file synchronization, personal cloud, and client software. As of March 2016, they have 500 million users. Hoffman shared that the company has grown seven-fold and this prompted the senior management team to ask, "How do we keep Dropbox 'Dropbox-y'?" A very fair and essential question.
Hoffman shared that the company realized that the key to keeping up with change was to have a clearly defined culture. Company culture doesn't just happen. It takes deliberate action to create it and to maintain it.
1. TRUST. It starts here. Employees need to have someone they can trust as well as confide in. Especially during times of great change. Even when managers are giving clear and transparent answers. Change isn't always easy, even when it's welcomed.
2. DETAILS. Measure what you treasure. At Dropbox, managers are held accountable for attrition, hiring, diversity, engagement, etc. Not only what they do but how they do it. So, results are important, but methods are equally important.
3. AIM HIGHER. Dropbox employees succeed by being genuine, humble, passionate, audacious, and thoughtful. During performance reviews, employees get credit for contributing to the company culture. The focus is on "how" things get done versus "what" gets done.
4. "WE". As Dropbox was growing and expanding, they wanted to make sure the company culture wasn't lost in new locations. So, they relocated a senior level employee to help with the office opening. It allowed them to hire lots of new people with many different values while at the same time preserving the company culture.
5. CUPCAKE. This one is both fun and very hard to describe. Cupcake is defined as innovation and an element of surprise. For example, Dropbox sends a cupcake with every job offer. Employees are then asked during orientation how they can implement cupcake in their jobs.
Focus on Things You Can Maintain Long-term
Talent Economy Magazine recently published an article that implied organizations are moving away from long-term compensation structures because technology is moving too fast. If that's true, then the way to manage the speed of change is by focusing on those things that can withstand massive amounts of change. Company culture must be one of those things.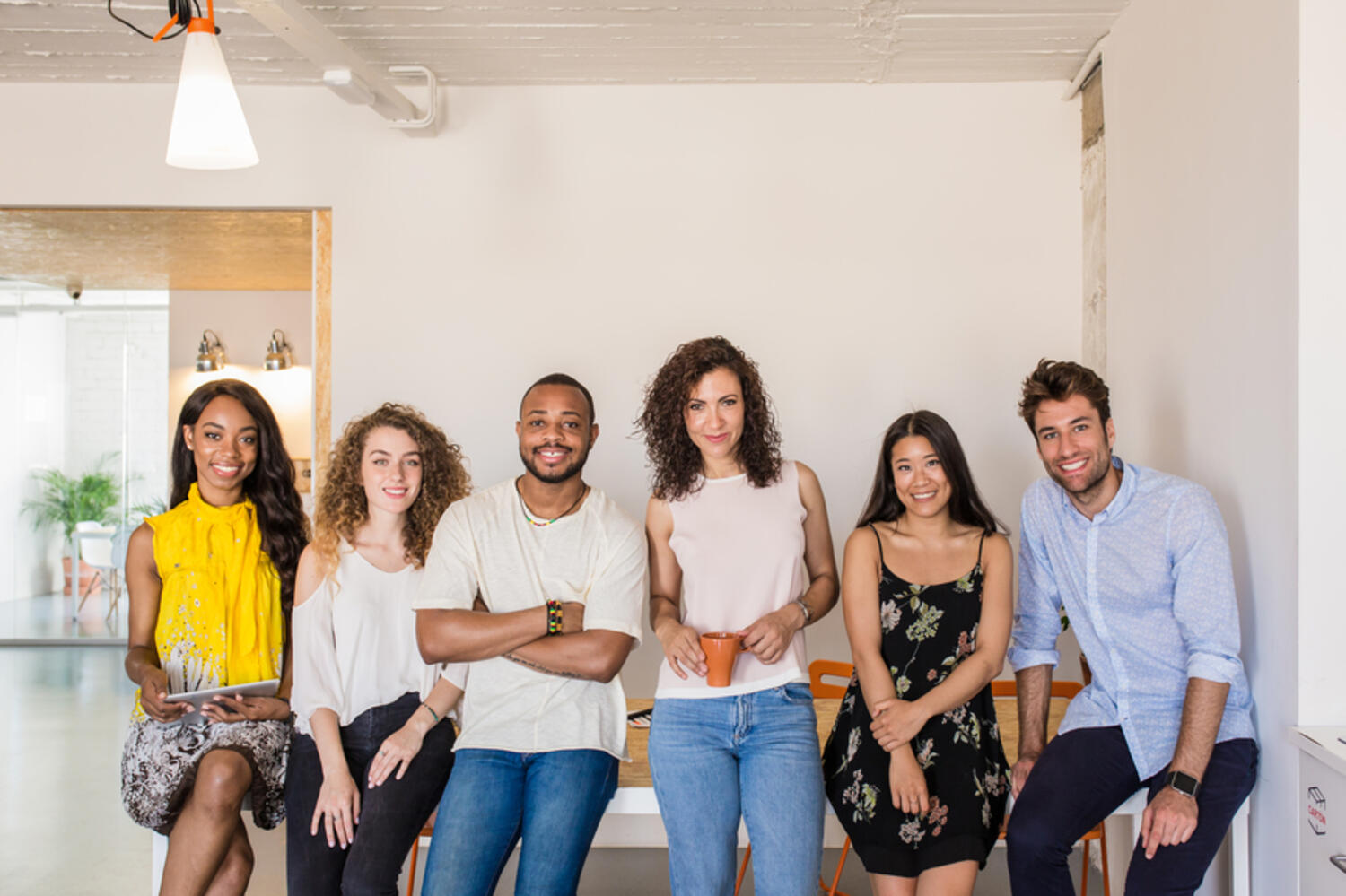 Much of Corporate America has spent the last decade loosening dress codes and adding gaming consoles to break rooms to better connect with younger employees. The result? Gallup reports that about 60 percent of Millennials are exploring new job opportunities, and turnover among Millennials is three times higher than for their older colleagues.
So what makes members of this generation commit to a company? Great Place to Work recently analyzed surveys from nearly 400,000 employees to name the Best Workplaces for Millennials. Our research found some of the best ways to retain younger talent are simpler than you might think.
Listen Closely to Your Millennial Managers.
Many Millennials are now in their mid-30s and stepping into leadership positions. But our research shows there's a gap developing when they do: Millennial managers are at twice the flight risk as Boomer managers. Additionally, Millennials' rating of their workplace experience stayed about the same or decreased as they climbed ranks within the organization. That's unusual. Boomer and Gen-X employees consistently rated their workplace more positively as they were promoted.
Companies need to focus on communicating with Millennial leaders to ensure they're getting the professional development and mentoring they need, or they'll risk losing future executives.
Find Your "Meaning Archetype"
We've all heard Millennials want meaning at work – but what does that mean for a retail chain? The best companies have found creative ways to connect employees' personal roles to inspiring business archetypes. These might include a reputation as an industry leader, work in the community, close-knit teams, a focus on serving patients or customers, an industry-disrupting vision, or other organizational strengths that help employees feel part of something significant. To be effective, companies need to build those archetypes into their larger vision, communications and employee programs.
Lead with Authenticity.
No one likes to feel like a small cog in a big machine. But Millennials especially want leaders who try to connect with them on a personal level. Our research found that Millennial front-line employees who say their managers show a sincere interest in them as people – and not just as employees – are 8 times more likely to report behaviors linked to innovation and organizational agility.
Strengthen your Employer Brand.
Millennials might be the most brand-aware generation yet and are closely attuned to the reputation of their employers. Our research found that Millennial employees who are proud to tell others where they work are 19 times more likely to plan a long-term future with their companies.
That means employers need to promote their workplaces with the same zeal they promote their brands. An employer brand is not only more important than ever for recruiting young talent, it's also critical to keeping current employees happy to be there.
Invest in an Equitable Workplace.
Millennials expect a fair workplace and have higher expectations than other generations of what that looks like. At the companies we studied, 68 percent of Millennials say they are paid fairly for what they do. That's a smaller share than for Gen X or Boomers and one of the biggest generational differences in employees' experience. Millennials want to know that they and their co-workers will be treated equally, regardless of their background, gender, age or role within the company. Businesses that commit to equity and transparency will earn points with younger talent.
As the nation's largest living generation takes on more of the job market, high Millennial turnover poses a substantial challenge to employers. The good news is that building a great, high-trust workplace makes an enormous difference: 85 percent of younger front-line employees and 89 percent of younger managers at the Best Workplaces for Millennials say they plan to stay.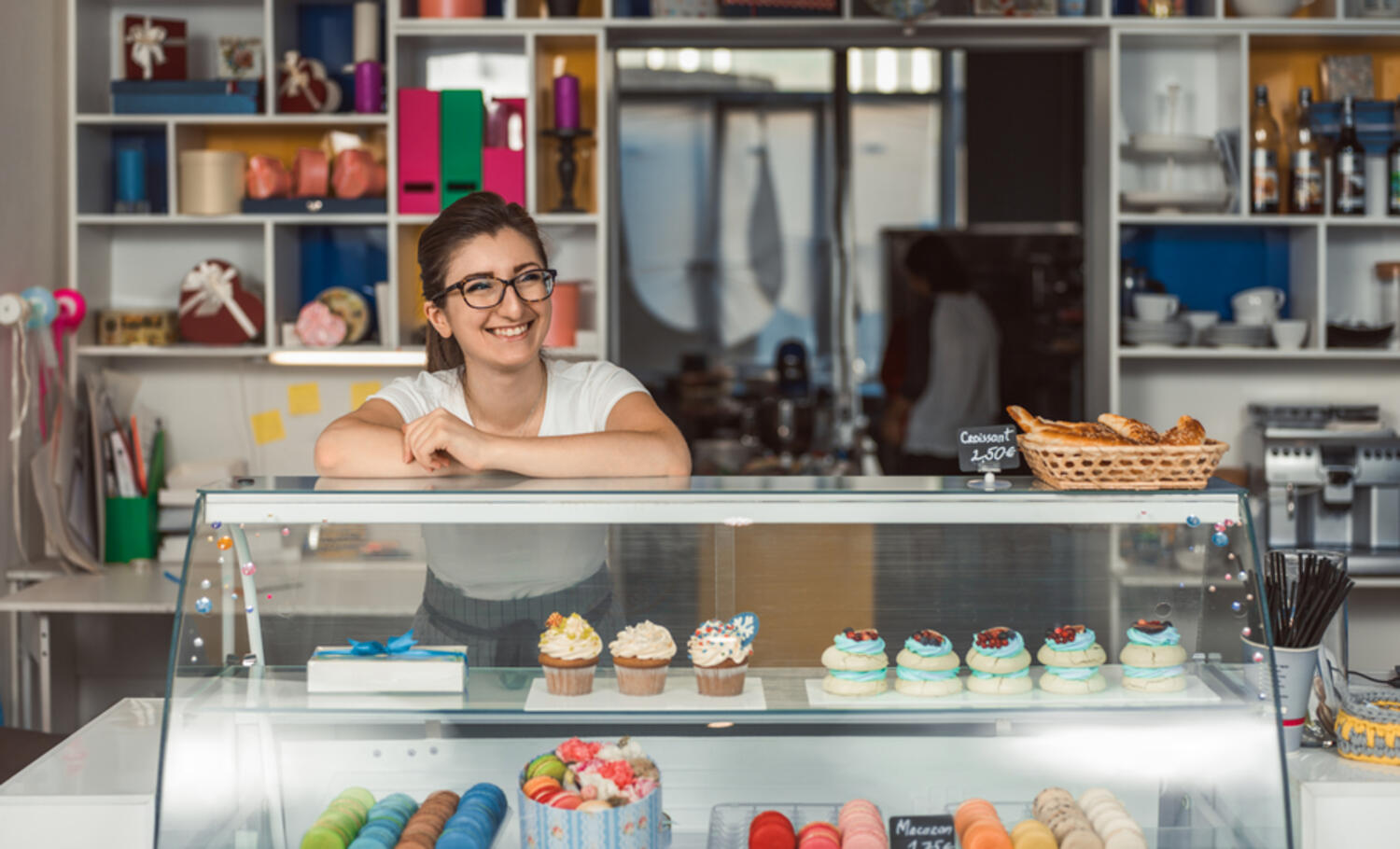 A great employee experience means a strong business.
This is what the research has shown for decades. When companies create a workplace culture that values employees and builds work relationships high in trust, the business does better. In the ever-changing, ultra-competitive business world of today, that can mean a huge advantage.
Yet for some, culture still seems like a "soft" topic – a nice-to-have that's not core to the business.
So let's get into the numbers. What exactly does company culture have to do with your business metrics? How can you quantify the ROI of focusing on your employee experience?
We put together this infographic to breakdown exactly how a positive employee experience means better business. While it's not an exhaustive list, it covers the 9 core connections between your culture and your bottom line. Those reasons range from higher stock market returns to higher employee engagement to increased customer satisfaction.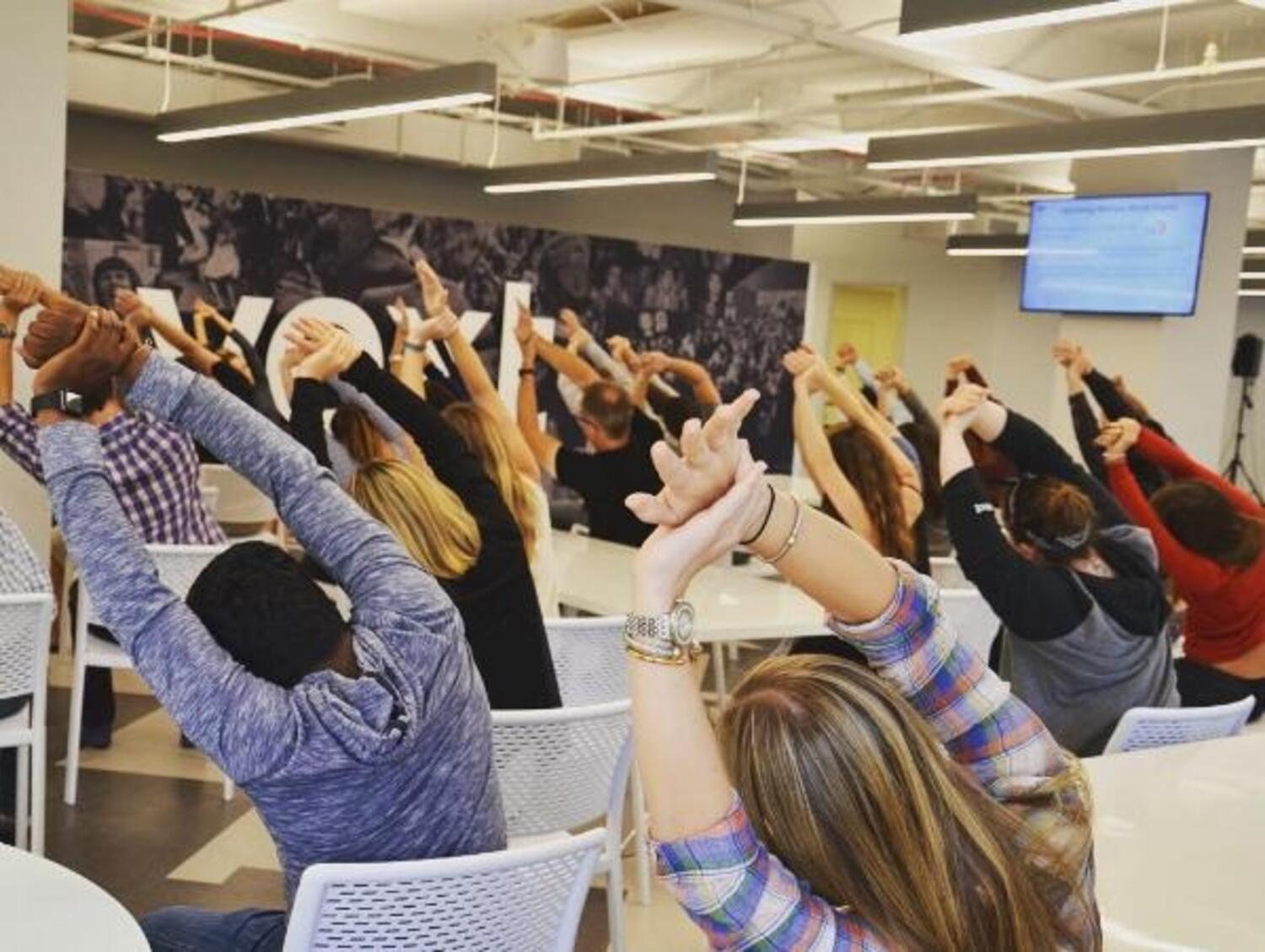 Based on the Best Workplaces in New York
Helping employees align the demands of work and home life is a challenge anywhere.
But in New York, it's especially tough. Big Apple commuters average more than six hours in transit weekly, giving them the longest workweek in the country. Plus, the region is known for its competitive, fast-paced work culture. That's why our Great Place to Work team was surprised to find the Best Workplaces in New York stand well above their peers on measures of work-life balance.
So how are they doing it? Here are 5 key ways:
1. Fostering Flexibility
Nearly three-quarters of the leading companies in New York offer flexible scheduling, and 86 percent have a telecommuting option. These practices aren't necessarily new, yet their frequent adoption at the Best Workplaces shows they have a big impact on employee well-being.
At government research and development organization SRC, employees who need more time at home in the mornings can push back the start of their workday, or even schedule work around a child's ball game.
2. Helping Post-Baby
In addition to the generous parental leave offered by many of the Best Workplaces, Gibbons law firm helps new parents resume their work lives gradually without worrying that it will jeopardize their careers. Returning lawyers can work 60 percent of their normal billable hours for up to a year, then 80 percent for an indefinite period after that. The firm emphasizes that using this benefit does not prevent people from moving up the ladder. Additionally, Gibbons offers emergency childcare for all employees and covers nearly all of the cost.
3. Respecting Rest
A good work-life balance requires more than a manageable schedule. After all, it's harder to make the most of down time if you're completely exhausted at the end of the day.
Research has shown that stepping back from work for short periods throughout the day can reduce burnout, enhance job satisfaction and improve wellness. BounceX, another business on the Best Workplaces in New York list, takes breaks a step further, offering free massage and meditation sessions monthly. Employees at this software company can also step away to clear their heads in the company game room, during a free workout at the gym or even by taking the day off for a personal project.
4. Making Life Easier
When long hours are unavoidable, the Best Workplaces try to minimize the chores their employees have to contend with when they get home. Goldman Sachs arranges meals for employees working into the evening and hosts a car service for people leaving the office after 10 p.m. Co-workers can take care of their personal banking on site. Larger offices host fitness centers, and a concierge can arrange other services that help free up time off-the-clock.
5. Seeing the Benefits
Ninety-two percent of employees say they can take time off when they need it at the Best Workplaces in New York. And with annual revenue growth averaging 24 percent, these leading employers show that accommodating colleagues' personal lives doesn't have to come at the expense of performance.
What's more, employees who say they're encouraged to balance work and personal life were twice as likely to say they're willing to give extra to get the job done. Any organization can inspire similar commitment by trusting people with some leeway in their schedules and finding opportunities to improve the downtime we all need to bring our best to work.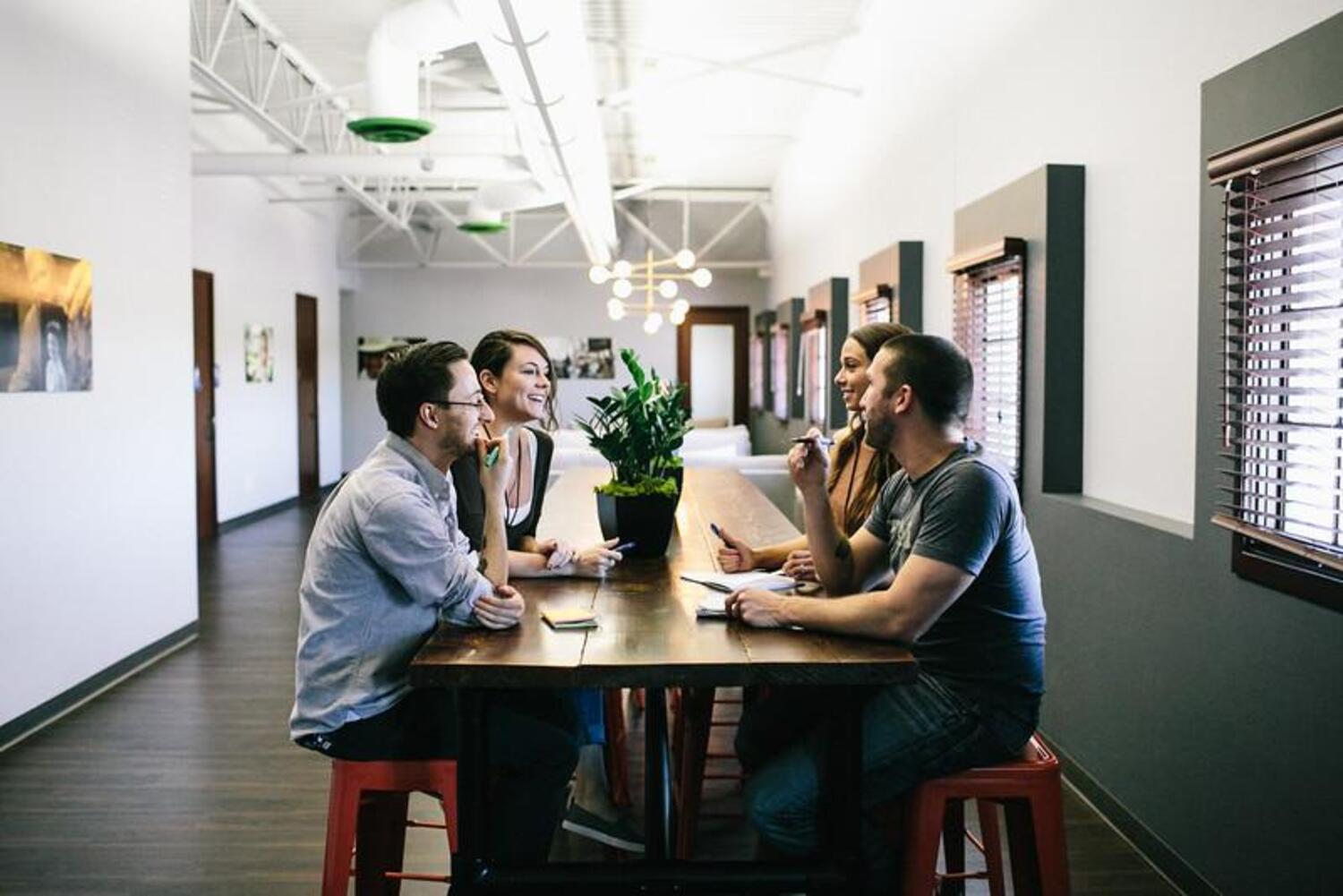 Based on the 2017 Best Workplaces for Millennials
The Millennial generation is well-known for switching between jobs more frequently than past generations. It seems they're always looking for a better fit. As a recent Gallup report puts it, "Millennials behaves as consumers of workplaces, shopping around for the jobs that best align with their needs and life goals."
For any company looking to recruit young talent, this means one thing – a strong employer brand is more important than ever. Our research into the Best Workplaces for Millennials, published with FORTUNE, shows that top companies are getting ahead by turning their staff into engaged, brand ambassadors. The results – better recruitment and retention of Millennial workers.
Treat Your Employer Brand Like Your Company Brand
Corporate leaders are well-versed in the importance of building a consistent company brand -- down to the specific colors used on their websites. But the same kind of attention and investment isn't always given to a company's employer brand.
Millennials size-up job opportunities with the scrutiny of a savvy consumer. They read what former co-workers say about their teams online and carefully research the company's background. They also give more weight to feedback from their personal networks: Gallup noted 75% of Millennials turn to family and friends when making career decisions (14 percentage points more than Baby Boomers).
A strong employer brand doesn't just attract more candidates, it also helps reduce turnover among younger staff. Across hundreds of companies we've surveyed, Millennial employees who were proud to work at their company were 19x more likely to say they planned to stay long-term.
"I choose to work for Encompass because, why wouldn't I want to work for the best?" explained an employee at Encompass Home Health and Hospice, one of the Best Workplaces for Millennials. "There is not a company within healthcare that believes in the power of 'we not me' more than Encompass. Our mission of 'a better way to care' is truly one that I am able to connect with, fulfill and use as fuel to add value to all elements of my life."
Cultivate Authentic Brand Ambassadors
There are no better ambassadors for your organization than your employees. In fact, Millennials we've surveyed who say they have a great workplace were 8x more likely to tell others they're proud to be part of their companies.
"What makes me love working here is all the return customers and putting a smile on their face when you remember their usual order or just remembering their name. I had the experience today where I remembered his name and he was surprised that I had," said a team member at MOD Pizza, another company on the Best Workplaces list.
This restaurant chain also leverages the enthusiasm of its employees by assembling an "All Star" team of hourly workers to travel the country, help open new restaurants and share its unique culture. MOD Pizza also builds relationships between its teams and local nonprofits through donations of pizza profits during grand openings and the week of Thanksgiving.
Creative initiatives like these help encourage authentic brand ambassadorship as employees share positive work experiences with others online and in-person. That's something Millennial job-hunters are especially likely to pay attention to.
Your employer brand has the power to set you apart in the talent and consumer space, especially among younger workers. The bottom line – investing in building a high-trust work culture is crucial to recruiting Millennials as both employees and customers.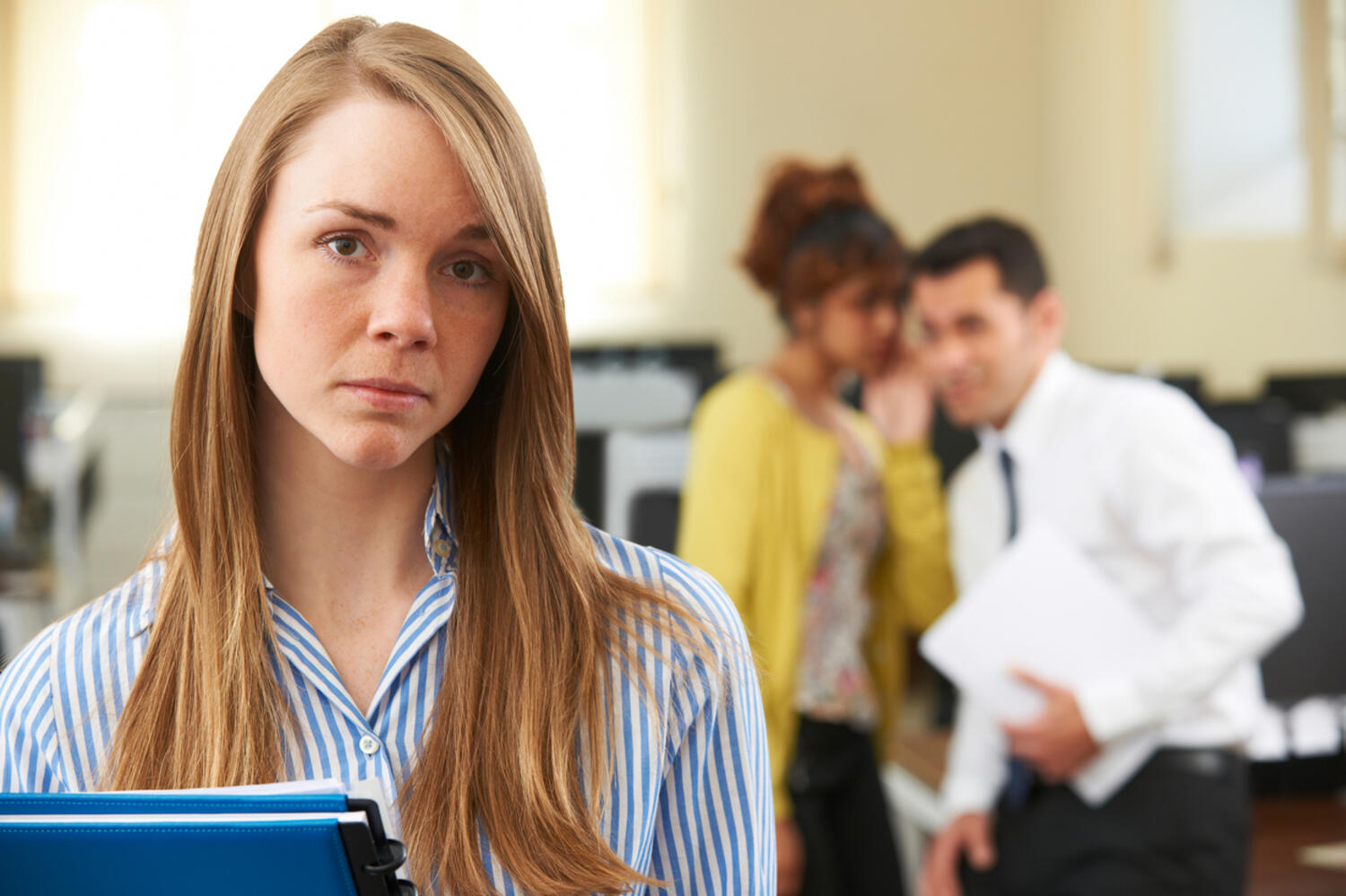 How does a company with a high-trust culture have 3X higher revenue growth than a company with lower trust?
The initial answer is in the data. In 2016, London School of Business did a study using our data from leading companies and found a compelling business case linking a high-trust culture to business revenue.
But this research doesn't tell us the whole story. How exactly does a company culture affect overall business so drastically?
The link didn't fully make sense to me until I thought back on my own work experiences.
Let's do the human math. Most of us who have worked at four or more companies have had at least one experience at a not-great workplace.
Here's what a day at that low-trust company might look like.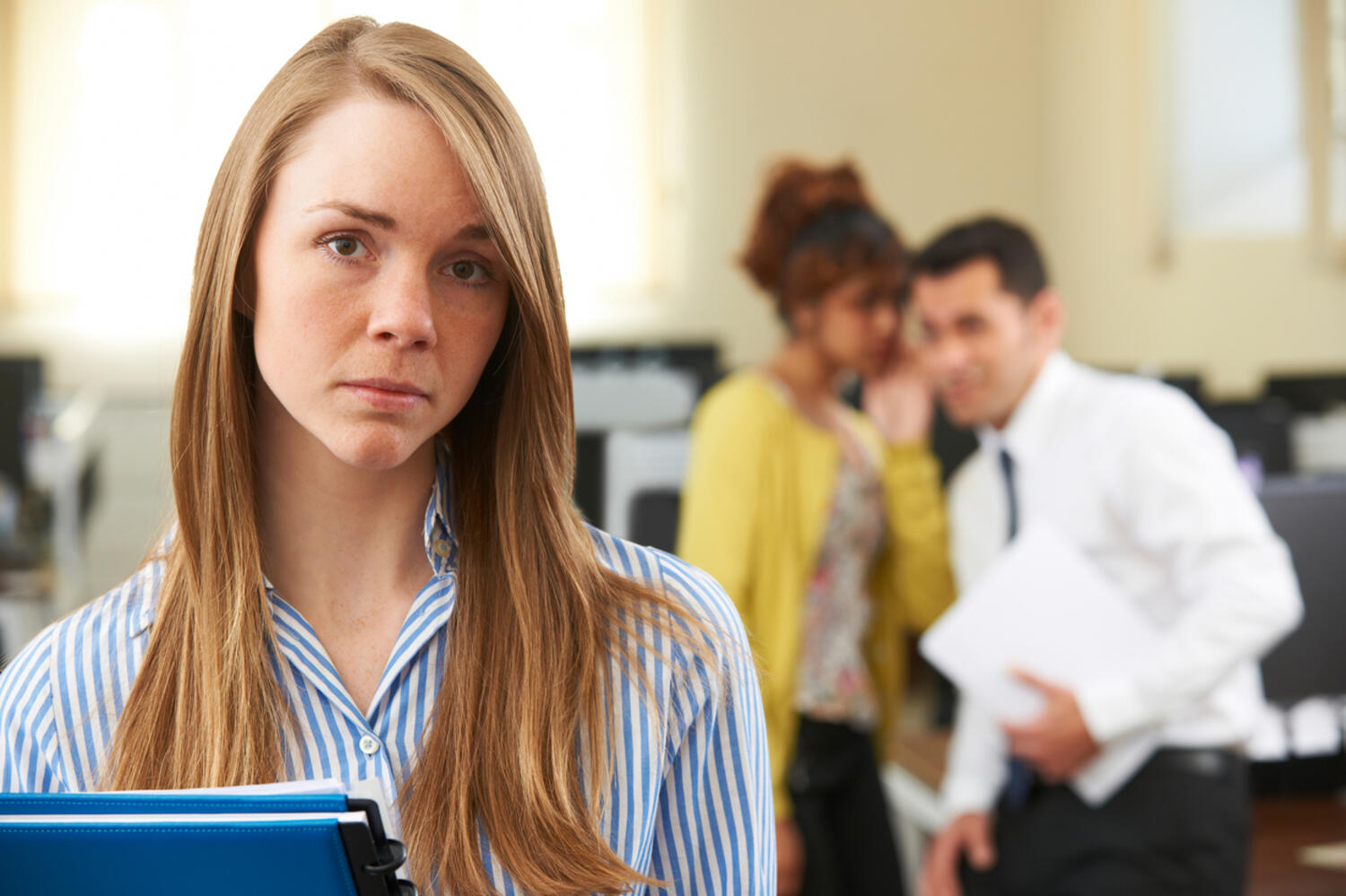 Low-Trust Company Culture
Get to work right on time. You're definitely not excited, and possibly apprehensive.
Head for the coffee gossip area and check-in with the cronies for the latest ridiculous initiatives; who has been fired, what all the secrecy around the sales outing is about, etc.
Start the day's meetings.
Don't volunteer any ideas because your boss or someone else often steals them.
If you're a member of a marginalized group at work, you try not to be constantly upset over the disregard or lack of respect.
Sound competent.
Give status reports.
Praise upper level managers and executives.
Try to look interested and essential.
Head out to lunch with your besties and try to figure out if your job is going to be cut. Cleverly bad mouth the company in a way no one can quote you on. Share nothing personal because it can be used against you.
Check your email with sinking feeling of doom.
More meetings. (Ditto above.)
Try to fit in actual work.
Avoid your boss.
Send several emails showing you are on top of it. Copy lots of people.
Take a smoke or bathroom break. Take deep breaths and try to go to your happy place.
Go to the doctor's for a blood pressure check.
Watch clock.
Go home.
Netflix, wine/beer and sporadically look for new jobs.
That all adds up to:
6 hours of CYA (Cover Your A**: Protect your job, protect information fiefdom, gather rumors, etc.)
2 hours of actual work. No innovation
State of Being: Exhausted
Now let's compare that to a day at a high-trust company.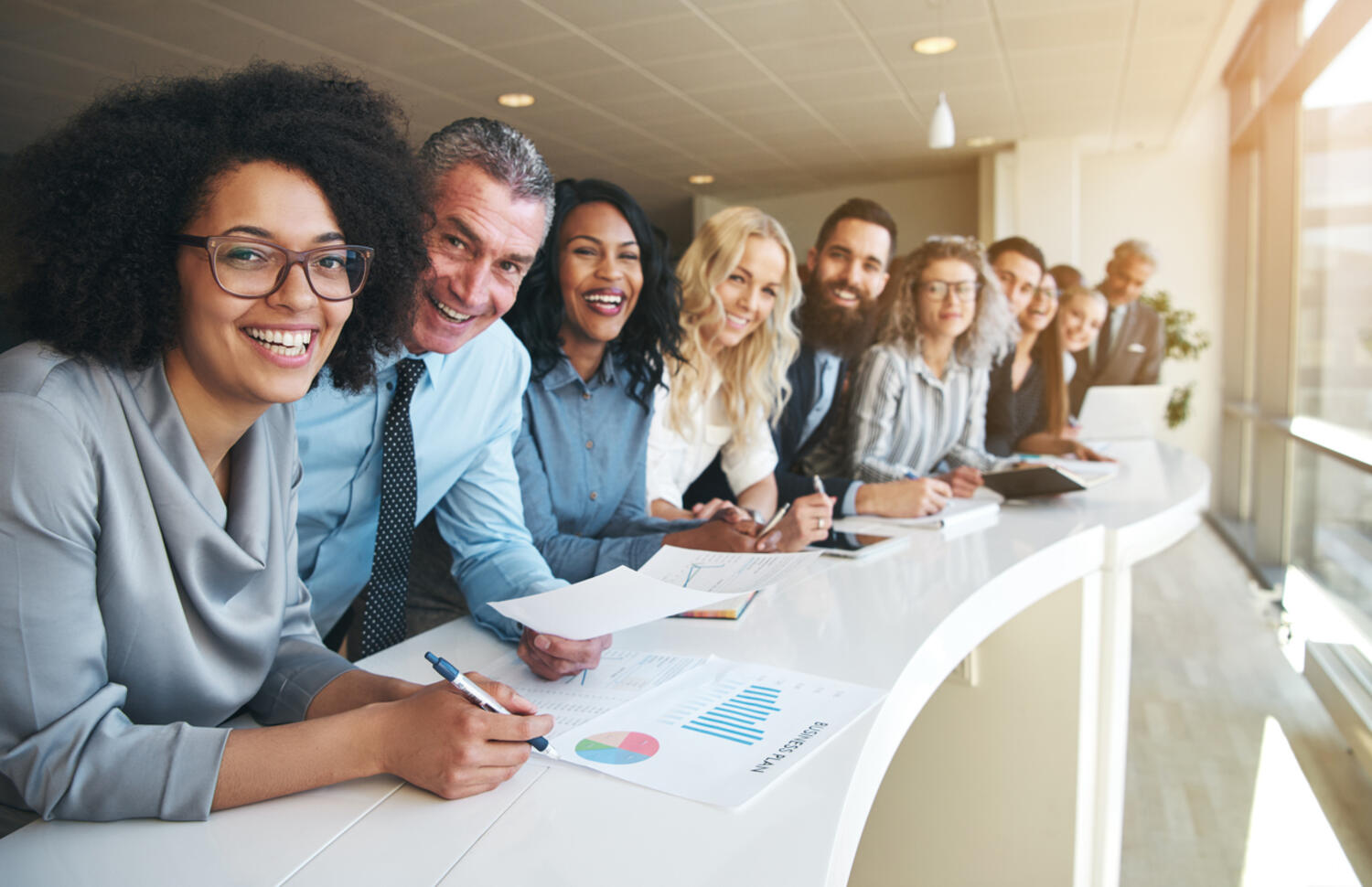 High trust Culture Company
Get to work early because you're so pumped to be there.
Share excitement and pride in projects well-done at the coffee area.
Head into a meeting where you brainstorm an awesome new idea with your colleagues after some friendly chit-chat.
Share information and ideas in friendly collegial way.
Enjoy being on a great team that has your back.
No one disrespects you for being different.
Feel empowered to find and enact the best solutions.
Work on new ideas and stabilizing key systems.
Give out praise and appreciation naturally.
Receive appreciation.
Have lunch and keep talking about what's happening on your projects, new hot things planned at the company, your family life.
Try and make as much progress as possible. Talk with all stakeholders as needed.
Give truthful status reports about what is working and what is not working.
Be astonished at 5 pm time. Where has the day gone?
At home that evening, you're feeling good about your contributions that day at work and excited to go back.
The human math:
8 hours of productive and innovative work.
State of Being: Tired but energetic – like you just gave it your all! Happy. Proud. Fulfilled. Full of excitement for tomorrow.
In the first scenario, the employee works about 2 hours per day. Solid but not inspired. In the second scenario, the employee is highly productive, engaged in producing now and innovating for the future for 8 plus hours.
Where do you think you and your company fit in?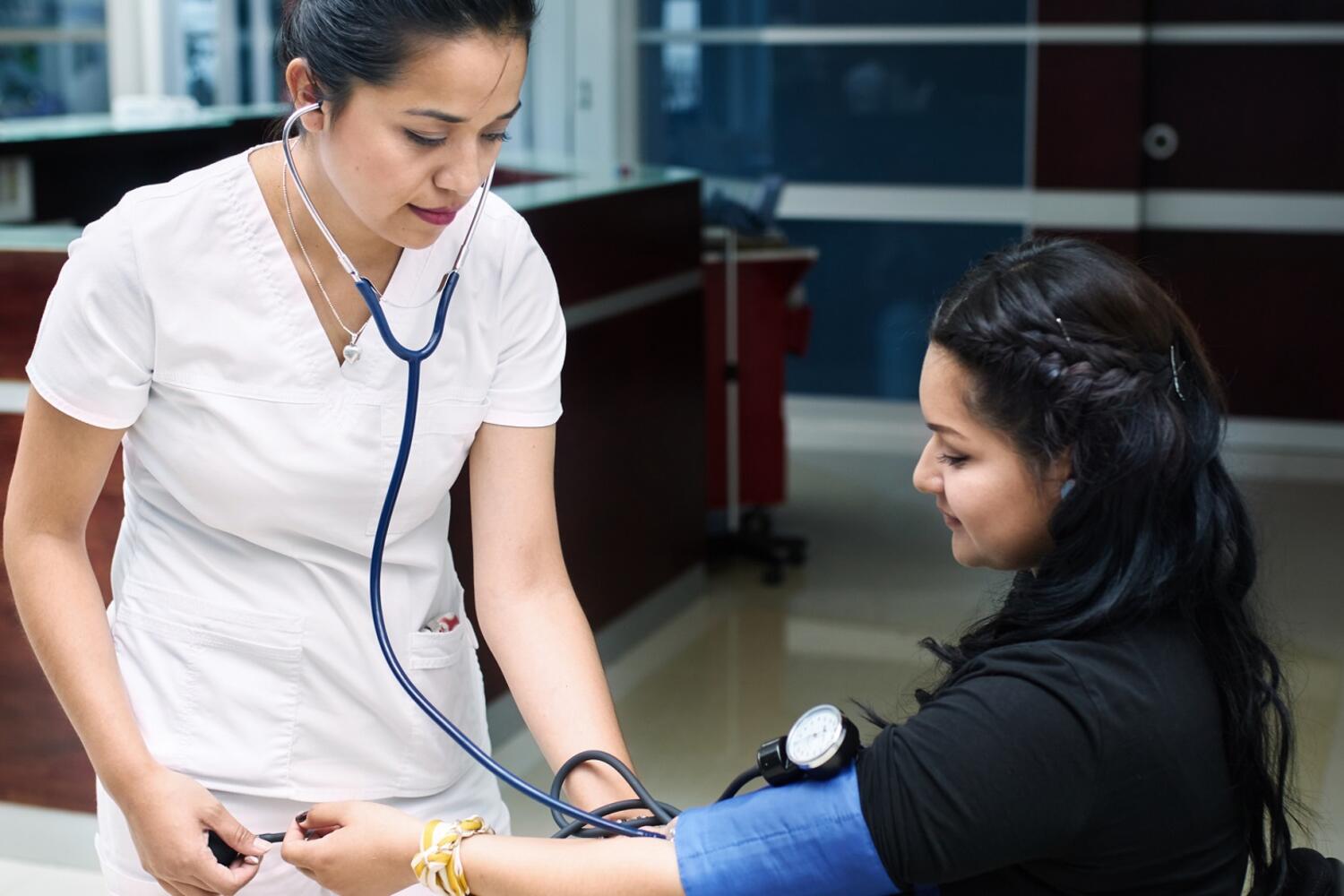 Creative practices like "Code Lavender" can save employees who are at risk of burnout
For most of us, going to the hospital can be stressful. That's why a nurse or technician who goes above and beyond to make you feel comfortable can have such a positive impact on your experience.
Hospital staff have the unique opportunity to influence patients' experience by providing an extra level of care and compassion. For many healthcare workers, this is exactly what makes their work meaningful and drives them to be better at their jobs every day. But it also comes with a price.
Enter: compassion fatigue. Compassion fatigue is the point at which a healthcare worker expends more energy in the form of compassion than he or she can build up internally. In other words, the employee experiences burnout.
Compassion fatigue happens when frontline healthcare staff spend consecutive hours and days working with patients in stressful environments. Unless they replenish their own energy reserves, healthcare workers can lose the ability to give the level of care and compassion that patients need. At best, healthcare workers suffering from compassion fatigue are weary and unenthusiastic. At worst, they're apathetic and prone to making mistakes on the job. Or they're considering leaving their jobs.
Obviously, hospitals want to avoid compassion fatigue at all costs. But what can they do?
The answer lies in building a culture based on trust. Through Great Place to Work's work with many large healthcare systems, I've found that a high-trust culture helps prevent compassion fatigue by supporting the emotional health of workers in a variety of ways.
First, hospital leaders and peers in a trusting environment are attuned to their colleagues' physical and emotional health and know when to step in to support. This makes intuitive sense – when you trust someone, you're more likely to open-up and share how you're feeling. Others know you better and you feel comfortable asking for help when you need it.
When there's trust between front-line workers and hospital management, those positive effects multiply. An open and honest line of communication with management means leaders have a better sense of the resources and training employees need to perform their jobs well and minimize stress. And, in an ever-changing industry, a culture of transparency lets leaders better navigate organizational change and monitor how staff is doing. And lastly, a high-trust culture usually means better work-life balance; leaders are more likely to encourage work-life balance among staff, and staff feel comfortable asking for time when they need it, ensuring they can replenish their internal energy reserves.
Hospitals that do this well usually have some creative strategies and programs in place. One strategy is known as "Code Lavender." In this program, hospital staff may report a Code Lavender to signal seriously high levels of emotional fatigue for themselves or their colleagues. When a staff member reports a Code Lavender, a team of holistic specialists provide the staff member with a variety of therapies and wellness services. After reporting a Code Lavender, the individual wears a lavender bracelet to remind themselves and those around them to take things easy until their energy levels are restored.
Working in a hospital is a physically and emotionally demanding job. Many healthcare workers are committed and happy to be doing something that feels like more than "just a job." But they also may sometimes need extra emotional support to make sure they can provide the very best patient care without burning out. We've seen that when hospitals work towards building a culture of trust they see huge rewards – including half the industry average voluntary turnover rate of 20% and HCAHPS scores several points above average. In other words, in a high-trust culture everyone wins.