Great People Practices from the Best Small & Medium Workplaces
Get ready! We're less than two weeks away from the Great Place to Work® 2015 Small and Medium Business Conference and also from the big reveal of the 2015 Best Small & Medium Workplaces List! The programs and practices at these companies never cease to amaze – and they truly do get more impressive each year. Fabulous practices aside though, there are several vital concepts that hold true for the 50 Best Small & Medium Companies, no matter the year:
You Don't Have to Be a Huge Organization (with a huge budget) to Create Great Culture

Every time that a small or medium organization is recognized as a great workplace, it's a reminder of the misconception that great culture can only be created if you have a large amount of resources to devote to the cause. Great culture happens as a result of how an organization does something, not as a result of what an organization does.

The organizations on last year's 50 Best Small & Medium Workplaces List had between 25 and 999 employees, and as we know, numbers and resources don't dictate great culture. Take, for example, Advantage Answering Plus. With just 35 employees at the time of the contest last year, they ranked above organizations consistently 5x larger than their organization, securing the #12 spot on the 2014 Best Small Workplaces list.
Best Small & Medium Workplaces Have Unique Programs and Practices

At Small and Medium organizations, we see great programs and practices that are just as special and unique as programs or practices at big organizations (and sometimes even more so!). Here are some examples from the 2014 Best Small Workplace Talent Plus (#4), and 2014 Best Medium Workplace 4imprint (#10):

Hall of Hospitality, Plus More Hospitality: With a relaxed open environment to work in, beautiful vistas of the green spaces around the building, and a view of the Lincoln skyline, Talent Plus has a picturesque campus, and they aren't shy about sharing! All associates are welcome to invite guests to enjoy and use the building space, and associates can use the Hospitality Center for personal celebrations and "rent" the facility at no cost. The space has hosted a number of graduation parties for the children of Talent Plus associates, as well as the wedding reception of their former Chair of Research. Talent Plus even has two overnight lodging facilities, "The Manor and Cottage", which associates can rent at a reduced cost for their out-of-town guests.
Written in the Stars: Talent Plus appreciates their employees, so much so that they literally write it in the stars. Each year at Annual Meeting this organization celebrates those who have achieved 10 years of employment by providing them with a certification of a star that has been named for them. Two years ago, several associates celebrated their 20th year with Talent Plus and each of them received a glass bowl, edged with platinum (the metal symbolizing 20 years) as a symbol of their anniversary. But to top it off, Talent Plus surprised each of them with a $10,000 contribution to their Long Term Incentive Plan, which they will receive upon their retirement and/or departure from Talent Plus.
Leadership Lattice: Recognizing that individuals required an understanding of their path at Talent Plus if they weren't interested in a traditional leadership role, the Leadership Lattice Program was developed. The program is designed to meet the diverse needs of associates while also encouraging them to establish a long professional career at Talent Plus – one that keeps them engaged, productive and growing in their area of expertise. Based on the more commonly known "Dual Career Ladder" model, the Leadership Lattice allows associates to grow upward in their careers without needing to use the traditional, managerial route.
Let's Get Cultural: 4imprint instituted "culture classes" after noticing the great reception by employees of a class on Chinese culture. Since many of the products 4imprint sells are made in China, the company's training team brought in a presenter on Chinese culture in an effort to give associates a better understanding of the culture. The class was well attended and received great reviews, and associates started asking about classes for other cultures in general. 4imprint has now offered classes on more than a dozen countries, all of which have been very well attended and received rave reviews.
4iCare: 4iCare sessions are part of a 3-day orientation for all new hires at 4imprint. "Care" stands for: create a remarkable experience. The two-hour class is designed to reinforce 4imprint beliefs and to discuss how to go the extra mile for associates. Understanding that executive support and engagement is a critical to the success of any program, 4imprint's President attended design meetings, came to the first sessions to introduce the training, and made a video to be played at the beginning of other sessions.
Hole in One Contest: Fun is an essential part of any great culture, and friendly office contests are a regular part of 4imprint culture – with creativity being the name of the game. The elevator in 4imprint's office building has carpet squares, which can be changed out frequently due to the season or holidays. In the summer, the elevator is turned into a putting green for associates or guests to play. Contests are held to see who can get the most hole-in-ones while riding on the elevator!

The Underlying Goal of Every Program or Practice is Trust
The above practices are some fun and unique examples of ways small- and medium-sized organizations foster great culture. But there is a key aspect that aligns all these practices and makes them much more than just fun perks. Every one of these practices works to build trust, whether by encouraging camaraderie, fairness, or caring. And trust, as we know, is the defining principle of great workplaces.
Registration for the 2015 Small and Medium Business Conference in Seattle on October 20th ends on Friday, October 9!
Kate Reid is a contributing writer at Great Place to Work®.
PwC Raises the Bar for Recruiting Millennials
Employee turnover costs American businesses as much as $11 billion per year, so it's no surprise that companies are becoming increasingly creative in how they attract and retain top talent.
On last Friday's Fortune Live, Holly Petroff, Associate Vice President at Great Place to Work®; Tim DeMello, Founder and CEO of Gradifi; and Christopher Tkaczyk, Senior Editor at Fortune Magazine discussed "Student Loan Pay Down Plans"—the newest tactic for attracting and retaining Millennial employees.
According to Holly Petroff, there is a new sense of urgency to compete for top talent, especially Millennials, who will make up 75% of the workforce in just 10 years. In response to this, some companies will now offer an enticing new benefit: Student Loan Pay Down Plans.
Tim DeMello described how his company, Gradifi, gives employers the ability to contribute money to their employees' student loan accounts, in an effort to recruit and retain employees. Said DeMello, "A lot of people see this as a precursor to the 401k because you have a lot of Millennials—22 to 32—who would really rather get their student loans paid off before they start on the retirement front."
Long-time Fortune 100 Best Company to Work For®, PwC, is a pioneer of this new benefit and recently began working with Gradifi. The average age of PwC's 46,000 U.S. employees is 28 years old, and an estimated 15,000 of them have student loans. Moreover, upwards of 10,000 PwC employees are recruited directly from college campuses, and 75% of them have over $35,000 of student loan debt.
Unlike a 401k plan, these payments are taxed as income. However, according to DeMello, legislation is moving towards programs where employer payments against student loans would be tax-free. In the meantime, PwC is choosing to cover those costs rather than pass them along to employees.
When asked by host Leigh Gallagher of Fortune Magazine whether the Student Loan Pay Down Plan is the next new thing in the "arms race" to offer workplaces that benefit employees, Petroff agreed. She said, "It is a stake in the ground, a major one, for PwC—and there will be fast followers."
The Leadership Trait You Need for Success
Imagine if your organization was able to change more rapidly, innovate in new and exciting ways, and anticipate the skills you would need to continue to do it in the future. If your organization were able to achieve true agility it would have to come from everywhere, senior leaders, managers, and employees. You would need to become an organization open to change, learning and growth at every level. While this may sound lofty, there are many who believe it can be achieved when organizations develop high-trust, learning-centered organizational cultures, the key to which might not be in complex strategy or change initiatives, but in individual minds. Changing the mindset of individuals in your organization might be just what you need to transform.
Mindset is a simple idea explained by psychologist Carol Dweck in her book Mindset: The New Psychology of Success. She establishes two different mindsets at work in all of us: a fixed mindset and a growth mindset. In a fixed mindset, people tend to believe that traits, like their intelligence and abilities are fixed and unchangeable. These people are more likely to focus on establishing and proving themselves rather than looking for ways to improve. They tend to focus on strengths and talents before considering opportunities for development or change.
Leaders with the fixed mindset are more likely to:
Strive to prove themselves, and make others do the same
Emphasize hierarchy in groups
Claim credit for accomplishments, often not sharing success with others
Take actions to prevent others from gaining power
The growth mindset on the other hand, leads people to believe that their abilities can be developed and changed through effort. They tend not to focus on innate talents, but seek out opportunities to improve and are more likely to believe that they can change things about themselves. This view supports curiosity and learning that tends to lead to great innovation and accomplishment.
Leaders with the growth mindset tend to:
Constantly seek ways to improve
Surround themselves with able and talented people
Admit their mistakes and look for opportunities to learn from them
Ask what skills they and their teams will need in the future
The Importance of Mindset in the Workplace
When managers exhibit either of these mindsets they are impacting the culture of their teams, and the organization overall. In her book, Dweck uses examples from Jim Collins and Tom Porras' acclaimed book Built to Last to illustrate examples of mindsets in action in the corporate world. One example of a fixed mindset leader comes from David Rockefeller, CEO of Chase Manhattan Bank in the 1960s and 70s. Rockefeller was notorious for disapproving of his employees to the point that they lived in fear of his reactions. If he didn't like ideas he would yell and bang on tables, dictating everything to his liking. This environment stifles innovation, and inhibits an organization's ability to react to change effectively.
Growth mindset leaders however, create environments far more conducive to change. Jack Welch, renowned former CEO of General Electric, was known for his frequent visits to factories where he would talk with employees about their experience. He used his learnings from these trips to inform the decisions he made for the organization. He wasn't afraid of admitting to anyone that he had more to learn, even an employee on the assembly line. Growth-minded leaders, like Welch, believe in the potential of continued learning, both for themselves and others. They use the organization and their teams as vehicles for growth and accomplishment, not for the validation of their own ideas.
Truly great organizations with high levels of ability to innovate and stay agile in rapidly changing times are those that not only have growth minded leaders at the helm, but throughout the organization. To become a true learning organization, a company that facilitates the learning of its members and continuously transforms itself, the growth mindset must be active at all levels of management, and encouraged among all employees. This is the behavior change that will stimulate innovation and organizational agility, regardless of external competition or pressures.
Changing Your Mindset
How do leaders develop a growth mindset? The key challenge is to transition thoughts away from judging and reacting, toward a more curious and accepting perspective. To do this, individuals must gain a better awareness of their own behaviors and motives, which requires a lot of personal work. However, there are simple ways to start the process. Dweck poses the following ques tions as starting points to consider when seeking to change mindset in your organization:
Are you in a fixed-mindset or growth-mindset workplace? Do you feel people are just judging you or are they helping you develop? To transform your environment, start with yourself.

Are there ways you could be less defensive about your mistakes?
Could you profit more from the feedback you get?
Are there ways you can create more learning experiences for yourself?

How do you act towards others in your workplace? Are you a fixed-mindset boss, focused on your success more than on your employees' well-being?

Have you ever reaffirmed your status by demeaning others?
Have you ever held back high-performing employees because they threaten you?

Consider ways to help your employees develop on the job: Apprenticeships? Workshops? Coaching sessions? Think about how you can start seeing and treating your employees as your collaborators, as a team. Make a list of strategies and try them out. Do this even if you see yourself as a growth-mindset boss.
Asking questions like these to assess current mindset across your organization will give you a good idea of how prepared your leaders are for change. Those who tend towards the fixed mindset are less likely to course correct when the unexpected arises, leaving their teams and the organization at a loss for effective leadership when the environment demands it most. While companies are investing in innovation trainings and agility assessments, its might be that your time is more wisely used revaluating how you encourage managers to approach situations and actively learn from them on a regular basis.
5 Ways to Leverage the Physical Workspace to Address Future Trends
Part One of a Two-Part Blog Series What will your workplace look like in the future? How will your office integrate big data to create happier, more productive employees? Who will be your next generation of leaders and how will their expectations change the landscape of the physical work environment?
These are just a few of the questions we explored recently with a group of forward-thinking business leaders from across the country. During the 2015 Great Place to Work® Conference in Dallas, Kahler Slater, in partnership with Granite Properties, a fellow recognized Best Small Company to Work For held a Think Tank focused on the future of the workplace. We facilitated a lively discussion with 40 guests to explore the topic from many angles.
In preparation for the event, we reviewed a variety of research reports, relevant articles, books and futurists' predictions to identify trends that we believe will influence the way in which people will work. We narrowed the information down into five workplace trends to focus the group discussion. Your company should be paying attention to these trends in order to prepare for the future and leverage the environment to support culture and engagement.
Authenticity: Communicating a company's true culture, story and reflecting values.

It's no mistake that we at Kahler Slater lead with authenticity. And you should, too. It's the foundation for building trust and transparency, which are more important to employees today than ever before. An organization's authenticity is not a goal, it's the result of providing consistent authentic experiences over time. People don't want to hear your intentions, they want to experience them.

Companies that do it well have spaces that visibly manifest the company culture, have spaces that demonstrate their values and external messages match what the employee experiences within the office walls. Great workplaces do a great job of using their walls to tell brand stories and connect with their employees.

When there is a disconnect between the front of the house and the heart of the house, employees notice − especially millennials. The physical environment is a visible way to demonstrate the connection consistently every day.


Inspiration: Workspace that is purposely designed to inspire employees.

At the 2015 Great Place to Work® Conference, former Twitter CEO Dick Costolo told the packed house, "It's not about the perks. It's about connecting employees to why we do what we do and how we got to where we are today." Your walls can reinforce that inspiring story.

Companies are commissioning art, creating proprietary design centers and designing award winning architecture and interior design to inspire. Some companies are creating murals of the company goals and using it as "wallpaper" on the walls. Some are hiring artists and illustrators to turn words into pictures to better communicate an inspiring company vision. Some are simply finding beautiful ways to tell their stories through graphics in the workplace.

No matter the method, companies are appreciating the value of using the physical workplace to inspire employees.


Healthy Workplace: Promoting wellness and well-being at work.

The focus on a healthy workplace is going well beyond the old definitions of ergonomics and non-smoking campuses. Today, health, wellness and well-being are looked at as imperative contributors to workplace productivity. Having places that encourage movement and spaces that take care of your mental health are increasingly important as the work/life experience blurs.

Views and access to nature are proven to increase performance. It used to be innovative to pull private offices off the perimeter of the building. Now that is status quo – that just brings more daylight further into the space. Now companies are doing that and dropping panels to provide views to everyone.

Rest is critical to performance; just a 20 minute cat nap is all it takes. Furniture companies are banking on the value of naps and are bringing various designs to the market. But this is an example that requires you to know your culture. If the culture doesn't support napping and people think their manager will see them as lazy, that $6,000 nap pod will go unused.

So what does this all mean? People who feel good and feel cared for work harder.


Camaraderie: Fostering collaboration and building camaraderie.

Studies show that collaboration is necessary to achieve innovation and individual work is declining. Companies around the world are reducing employees' personal space and increasing collaboration space. Just as important is creating a culture of camaraderie. We know that friendships at work contribute to having a highly engaged workforce.

As collaboration increases, we see great workplaces not just focusing on the number of conference rooms, but the variety of spaces that fit various types of interactions and sizes of groups. Companies who are closely in tune with this take great care to even plan for "spaces between" where impromptu gatherings and conversations often happen like stairways, corridors, hallways and other nooks and crannies that can become great collaboration spaces.

Research shows that face-to-face interaction is the most valuable type of communication within teams. Offices are being designed to encourage camaraderie by creating club-like spaces where people want to hang out. They are destinations that are multi-purpose, functional and comfortable.


Choice: Providing choice and a sense of control over the location and the way in which people work.

Choice is the new currency in the workplace environment. Having choice over the way in which one works and the surroundings in which one works is seen as a pathway to promoting FLOW (an optimal work state of being), collaboration, satisfaction, and high performance.



In a world where half of the workforce consists of introverts, the past decade of groupthink-friendly open workspace design has resulted in great debate. Introverts tend to prefer less stimulating environments and quiet concentration. Conversely, extroverts are energized by social situations and tend to be assertive multi-taskers who think out loud and on their feet. This can be distracting to those who work best in silence. The right mix of private spaces and open environments, combined with policies that allow employees to select the space that accommodates their preferred work style, creates maximum productivity for everyone.

Choice can also include things like selecting geographic location, working from home, temperature and lighting control, personalization and schedule flexibility. It is known that when employees feel a sense of control over their work and surroundings, satisfaction and productivity are enhanced.



There are myriad workplace trends and design strategies to consider when embarking on any new office design project or even just a workspace refresh. What we know is that in today's knowledge economy, people are an organization's biggest asset. We expect people to be innovative and push productivity. But they will only do their very best work in an organization with a healthy culture and an environment that is authentic, inspires, promotes well-being, fosters camaraderie and provides choice to employees.
How is your organization preparing your workplace for the future? We'd love to hear about it. Contact me at This email address is being protected from spambots. You need JavaScript enabled to view it. . Stay tuned for Part Two of this series to be posted in October where we will share the findings from the Future of the Workplace Think Tank.
About Glenn
Glenn Roby is a Vice President and leader of Kahler Slater's Business Environments Team with a focus on workplace design strategies that optimize organizational culture, employee productivity and real estate assets. As a key member of the Kahler Slater's workplace environments research team, he has visited and benchmarked many Best Companies across the country. You can connect with him on LinkedIn. Kahler Slater is an interdisciplinary architecture, interior design and environmental branding firm serving visionary clients around the world. The firm has been rated a Best Small Company to Work for in America for eleven straight years.
7 Lessons Learned for Engaging Employees
Having a small organization headcount doesn't make employee engagement a small issue for research nonprofit APQC, whose full-time staff hovers around 75 employees.
The results of our 2010 employee survey results were shocking. APQC was a good workplace, but not the exceptional workplace that leaders and employees expected. In response, APQC leaders made it their mission to move the needle on the employee engagement survey. They wanted every employee to be able to look at that survey and say:
"Yes, I get the career development that I want. Yes, I agree senior managers understand what is going on. Yes, I agree that APQC is going in the right direction."
Over the course of the year, senior leaders implemented solutions based on the survey feedback. In particular, they worked to increase leader communication with employees and transparency for employees into how organizational decisions are made. Executive team members began participating in monthly departmental meetings and employees attended strategy setting meetings, voting on which organizational strategies to pursue. In 2011, APQC's employee survey results improved substantially, placing us in the company of many top workplaces.
Each year, APQC leaders strived to do better. They added a more structured goal setting and performance review process and provided training to managers and employees around giving and receiving performance feedback. Leaders worked hard to move the needle closer to a perfect engagement score. Improvements were made in 2012, 2013, and 2014. Additional time and funds were allotted to employee professional development and formal career planning conversations were added as part of the performance management process. APQC continued to see employee survey results that were in line with those received by exceptional workplaces.
However, APQC leaders were growing frustrated. Sometimes the engagement needle wouldn't move no matter what APQC did. Other times, leaders would get feedback, put a solution in place, and the needle would move. But, then something else would pop up that they didn't realize existed or that had emerged as a new problem because of business or staffing changes.
Through the years and trials, APQC leaders learned a number of lessons about engaging employees that I believe will be useful for any organization looking to become an exceptional workplace.
Employee Engagement Lessons Learned
1.
You're dealing with humans and they can be unpredictable; realize that even with the best-laid plan, there will be times you need to turn to a Plan B.
2.
Engagement means something different for everyone; strive to understand and accommodate the unique needs of your employees to create a meaningful experience.
3.
Career planning does NOT mean sending employees to seminars; work with employees to identify a wide variety of experiences that can enhance their careers.
4.
Employees genuinely want to come to work each day and be great performers. Serve employees and your business by creating opportunities that allow this energy to thrive.
5.
Employees do want to know how senior managers approach strategic planning and why they reach decisions on key strategies. It is important to create forums where employees can hear directly from senior leaders and ask questions.
6.


Strong managers make a tremendous difference when you are talking about the employee experience; ensure managers have the tools they need to support employees.
7.


Being an "exceptional workplace" doesn't mean you're perfect.
Learn more about how leaders at the 50 Best Small & Medium Workplaces build trust, engagement, and create an exceptional workplace at Great Place to Work's 2015 Small and Medium Business Conference on October 20 in Seattle, WA.
Hear the details behind APQC's employee engagement journey from APQC's HR Director Ashley White in the webinar recording: APQC's Engagement Journey.
About APQC

APQC is a member-based nonprofit and one of the leading proponents of benchmarking and best practice business research. Working with more than 500 organizations worldwide in all industries, APQC focuses on providing organizations with the information they need to work smarter, faster, and with confidence. Every day we uncover the processes and practices that push organizations from good to great. Visit us at www.apqc.org and learn how you can make best practices your practices.
About Elissa Tucker
Elissa Tucker is a research program manager at APQC, a nonprofit benchmarking and best practices organization. Elissa is responsible for developing and executing APQC's human capital management research agenda. She has written and been featured in numerous HR industry publications including and is a regular speaker on HR industry webinars and at HR conferences. Elissa has more than 15 years of HR research, writing, and advising experience. Prior to joining APQC, Elissa worked as a senior research consultant at HR consultancy, Hewitt Associates (now AonHewitt). Elissa co-edited and contributed to the book: Workforce Wake-Up Call: Your Workforce Is Changing, Are You?, John Wiley & Sons, 2006. Read Elissa's posts on the APQC blog and follow her on Twitter @ElissaTucker.
Leveraging Purpose, Mission, and Values
There are many factors that come into play when planning successful organizational change. One of the most challenging to define and communicate is purpose: The purpose of the change itself, as well as how it aligns with the purpose of the organization. As I discussed in a recent blog post, purpose focuses on the deep root of behavior—not how things are done, but why they are done—which is part of what makes it so difficult to articulate effectively.
Organizations who have established a strong workplace culture are those who have an authentic and well-communicated purpose beyond recognition or profit. They communicate and drive this purpose through their intentionally-crafted mission statement and organizational values. In a recent blog post, David Shanklin, a Great Place to Work® Consultant, described values as "the baseline contract between all members of the organization: leaders and employees alike." These values "serve as the shared commitment each employee makes to one another about how they will behave and make decisions, so leader and employee behaviors become predictable."
But effective values as Shanklin describes them don't appear on their own, and organizations who depend on them to emerge organically from their culture are left waiting. The process of creating authentic values requires a high level of commitment and intentionality from leaders. Once values are established leaders must live the values, embracing them so that employees have examples after which to model their own behavior. When this occurs, behavior across the organization becomes predictable and trust is able to grow within the workplace.
Examples from a Best Company: Snagajob
Snagajob, a best company on our 50 Best Small and Medium Workplaces list, uses their mission and values to drive their purpose as an organization. Featured clearly on their website is the Snagajob mission: "To put people in the right-fit positions so they can maximize their potential and live more fulfilling lives." From a potential employee's first contact with the company, all the way through their career, Snagers know the purpose their work serves, and thanks to the clear values that accompany the mission they know just how to bring this purpose to life. According to the company website the three core values at Snagajob are:
Collaborative: Acting as one team. Helping each other succeed. Being thoughtfully candid. Building trust. Checking our egos at the door.

"I love how open and accessible the entire Snagger family is. All office doors are open all the time, and everyone (at every level of the organization) is approachable and helpful.

- Chris, Interaction Designer


Accountable: Having integrity. Rising to the challenge. Acting with urgency. Meeting our commitments. Owning our results.

"Being in sales, my entire day is structured around accountability. I'm accountable to the employers I work with, the job seekers applying for the jobs I get on the site, all of my coworkers depending on me to hit my quota and my own, personal goals. The accountability I feel drives my success at every level.

- Jack, FAE


Passionate: Having noble goals. Believing we can. Showing we care. Being the best we can be. Making it fun

"One of the greatest feelings is when job seekers who were in trouble – whether they're a single parent, a struggling student, or just someone in need of some extra money – contacts us to let us know that they got a job using our website. While the profit line is always great, helping someone out in the time of need is even better. I enjoy working at a place where I can help make a difference in someone's life. It makes the sometimes long hours and hard work well worth it.

- Jessica, Executive Assistant


Snagajob proudly states that their mission and values are truly the foundation of everything they do. This commitment and alignment from the top of the organization shows Snagers how important the purpose of their work is, and sets a high standard for accountability across the organization. When leaders make living the values a high priority, employees are more likely to understand the behavior expected of them, and how that behavior is designed to serve the purpose of the organization. This clarity and consistency allows organizations like Snagajob to build a truly great workplace.
Hear firsthand from Snagajob about how they achieve their great workplace in the opening keynote of the Great Place to Work® Small and Medium Business Conference on October 20th in Seattle, where CEO Peter Harrison will talk about Culture, Values and the Triple Line. See the session description and read more about the conference here on our conference website.
Should We Be Adopting Their Ways?
SAS CEO Shows Why Treating Employees Well Is Better for Business
After reading the New York Times' recent dystopian portrayal of the work culture at Amazon.com, it's hard to imagine anyone not feeling a whole lot better about their own job situation.
In case you missed it, the Times digested feedback from 100 current and former Amazon employees in describing an environment where people work punishing schedules that obliterate work-life boundaries, compete against one another for survival and are culled from the herd when faced with a personal crisis. Amazon's burn-and-churn conditions, and almost non-existent perks, are the manifestations of an "experiment in how far it can push its workers," alleged the Times.
While the company's management was quick to refute the paper's brutal depiction, what's irrefutable is that Amazon's more severe management practices deliver results. Its stock has appreciated ten-fold in just the past seven years and the firm recently eclipsed WalMart as the most valuable retailer in America. This is an organization that routinely delivers on its strategic mission.
Which begs the question: "Based upon Amazon's uncommon success, wouldn't it be wise for most companies to ditch their nascent commitment to improving employee engagement – and happiness – and return instead to traditional leadership methods which intentionally squeeze workers into higher and higher productivity?"
To help us answer this question (Spoiler Alert: in the end, you'll have to decide for yourself), I solicited the insight of Dr. Jim Goodnight, CEO of the software analytics firm, SAS. Goodnight is the chief architect of a workplace culture that intentionally and authentically values its people, and believes turnover is anathema to its success. While being profitable – and earning record revenues – for the past 39 consecutive years, SAS has been designated a "Great Place to Work" since 1984. Twice, it's been named by Great Place to Work® and Fortune Magazine as the best company to work for in the U.S. and, in 2012 was the first organization ever to be awarded the title, "Best Multinational Workplace."
Noting that Goodnight has a friendship with Amazon's CEO, Jeff Bezos, and is skeptical that some of what was written in the Times article may be overstated, I asked him to share his thinking and leadership philosophy with respect not necessarily to Amazon directly, but to any company that manages in the manner Amazon purportedly does. Here are four of his most compelling conclusions about building sustainably high performing teams and organizations.
1. Oppressing Employees Undermines Loyalty & Innovation
As a graduate student in the 1960's, Goodnight worked on the Apollo space program, often very late into the night when he had greater access to NASA's computers. Proud of the dedication he was giving to his job, he bristled every time he was reported for arriving at work a minute or two late. "Everyone worked in cubicles, coffee was only available at vending machines; I learned that treating people indifferently resulted in huge turnover," he told me.
Noting that NASA saw more than half its workers quit, Goodnight set out to do things differently as he started his own company. "I was fortunate to found one of the first knowledge companies with over 90 percent of my employees being college graduates. And I had the direct experience of knowing that you can't treat people like the factory workers of old – with time clocks and strict hours. It doesn't fit with getting the best out of these creative people. My goal was to find ways to make them feel that I cared about them and that I respected them. To me, it was common sense."
In an industry where 20 percent annual turnover is common, SAS routinely sees less than 5 percent of its people leave each year. In 2014, the company received 60,000 job applications – nearly 100 for every opening. And while Amazon's median employee tenure is just one year, SAS's is fifteen times longer. So many SAS employees celebrate decades' long employment anniversaries, in fact, Goodnight now only has time to hand-sign congratulatory letters to those with tenure of 25 years or longer.
2. Caring For People Lets You Set Very High Expectations
Right before Google had its initial public stock offering nearly a decade ago, it sent a team of human resources executives to benchmark SAS. Long before Google became known for offering employees generous perks, SAS was already providing free on-site health care, workout facilities and deeply discounted meals – all for the purpose of demonstrating to employees that they were both valued and essential to the long-term success of the company.
While the easy assumption to make is that "spoiled" workers inevitably grow soft in the middle and massively underperform, SAS has proven otherwise. "Everyone understands that we must get new products into the market because of competition," says Goodnight, "but we don't have to drive people to achieve it. What we do is set tight schedules and hold people accountable to meet them."
SAS pays its employees well and is generous with bonuses and profit sharing. But Goodnight believes much of his company's success is owed to the fact that people are put into the right jobs and given very challenging work. "That's what our people are most interested in," he said.
Goodnight beamed when he told me that three-quarters of the company's innumerable product innovations bubble up from employees, not management. "Knowing that they're personally contributing to the achievements of the company is one big reason our people stay."
3. Employee Stack-Ranking Is A Stone-Aged Managerial Relic That Destroys Human Spirits
Generally soft-spoken, Goodnight displayed unmistakable disgust when asked about Amazon's practice of eliminating 10 percent of the company's workforce every year. "We don't do that, never have and never will, because it's one of the most destructive things you can do to a company," he insisted.
Well-versed on the topic, Goodnight cited how harmful the practice proved to be at Microsoft before the firm's new CEO, Satya Nadella, ended it last year. "Look at those 10 years. What innovations did they come up with? Out of fear for their jobs, people stayed busy sucking up to their boss instead of focusing on being productive."
Goodnight asserted that pitting people against one another could only yield negative outcomes. "Who wants to work in a company where collaboration, trust and teamwork aren't overtly valued?" he asked. "Lopping off 10 percent of the employees to meet a quota? How does that motivate people?"
While SAS has no systematic process for weeding out underperforming workers, managers frequently review performance with employees. "People regularly need to know where they stand, how they're performing and how we intend to grow them," said Goodnight. And when someone isn't meeting expectations, SAS moves promptly to confront it – even offering severance to employees when the challenge to improve seems too great. Goodnight instinctively knows that treating people with care and dignity on the way out has great impact on all the many employees who remain.
4. Most People Want To Work At Companies That Use Trust As Their Cultural Cornerstone
It was Abraham Lincoln who said, "The people, when rightly and fully trusted, will return the trust," and it's entirely clear that Goodnight strongly believes this as well. Tremendous flexibility is given to employees on work hours, and no one is scorned for getting a haircut or going for a swim at three in the afternoon.
The central message to SAS employees is that the company trusts them to excel and seeks to earn their trust in return. "One of the things we watch closely here," Goodnight told me, "is our Trust Index Survey. Every year we ask employees to tell us whether they trust their manager – and whether they have trust in us."
What's most important to Goodnight is whether people feel his company has their best interests at heart. Consequently, SAS emphasizes transparency. They insist managers act like coaches and advocates. And the test is having it routinely confirmed that people feel as if they're being treated and valued as human beings.
Investing in Employees Reaps Rewards on Many Levels
At 72 years old, Jim Goodnight has a four-decade-long track record of performance that arguably makes him one of the most successful CEOs in business today. And as someone who intentionally and generously invests in the well-being of his 14,000 employees, he's been fantastically rewarded. Forbes Magazine estimates his personal wealth at nearly $8 billion. But it became clear at the end of our discussion that what Goodnight is most proud of is the kind of company he's built. "I dearly value that 'Great Place To Work' label," he told me. "It makes me feel good knowing I helped to create one of the truly great places to work in the world. Why wouldn't you want to be the best?"
And so that becomes the grand question for us all to answer. Is leadership strictly about getting results regardless of its effects on people – or is it time we all aimed much higher? One thing is, for sure: The experience at SAS shows us that business success can indeed be achieved without collateral damage.
Mark C. Crowley is a leadership consultant and speaker, and the author of Lead From The Heart: Transformational Leadership For The 21st Century. His mission is to fundamentally change how we lead and manage people in the workplace, and to intentionally make it far more supportive of human needs. Connect with him at his website, on Twitter and on Facebook.
Is Netflix changing the game when it comes to maternity and paternity leave?
On the cusp of Netflix's announcement that they are offering unlimited paid time off for new parents (both moms and dads), allowing employees to take off as much time as they want during the first year after a child's birth or adoption, many are left wondering whether this is the new norm. Do the Best Companies to Work For offer something similar? And, is the U.S. finally catching up with the rest of the world when it comes to maternity and paternity leave?
In the U.S., the Family and Medical Leave Act (FMLA) mandates 12 weeks of job-protected, unpaid leave to eligible employees for the purpose of attending to a newborn or newly adopted child. However, companies are not required to pay those employees during this time, and have no obligation to offer any time off beyond that.
In the Huffington Post article "Paid Parental Leave: U.S. vs. The World" it is visually apparent that when comparing maternity and paternity benefits in the U.S. to those around the world, we are very far behind. As an example, Brazil offers 120 days at 100% pay, and the UK offers 280 days at 80% pay. The U.S. is the only industrialized country that does not offer any paid time. With employees today seeking increased flexibility and work-life balance, this does not support either of those objectives.
In the face of meager government-mandated support for new parents in the U.S., many of the companies that appear on the Fortune 100 Best Companies to Work For list do take it upon themselves to offer flexibility and time off specifically for parents. About 37% offer fully-paid maternity leave, or bridge the gap between what is covered by short term disability benefits and an employee's ordinary wages. Many of the 100 Best Companies also offer unpaid time off before and/or after the birth of a child beyond what is required by FMLA, with the average company on the list offering 68 days off.
Determining what is right for your company
When determining how much time to take off after having a child, many parents struggle with concerns such as: "If I take too much time off, am I jeopardizing my chances of climbing the career ladder?" or "Will other employees be frustrated that I am taking time off, and they have to pick up the slack?"
Netflix's bold move will challenge many companies to revisit their own parental leave policies. However, in the absence of a broader societal standard that requires more time off for maternity and paternity leave, every organization's unique culture becomes an important factor in whether an offer of additional time off would actually be used. When revisiting your organization's parental leave policy, it's important to understand how parents taking time off will culturally be received, whether employees would feel comfortable using it, and the effects it would have on your organization (culturally and financially).
Parental leave aside, there are many additional ways that companies can support employees during this time of their lives: for example, providing flexibility, and showing a sincere interest in employees as a person, not just an employee or number. For example, Alston & Bird LLP, the largest law firm in Atlanta and the forty-third largest in the United States, offers "The New Mother Welcome Back Program," which is a program that pairs first-time associate mothers with a mentor attorney as they return from maternity leave. The mentors are typically other Alston & Bird LLP associates who have successfully navigated the maternity leave and reintegration process, and can provide support during a potentially overwhelming time.
When it comes to parental leave, there's no doubt that the U.S. has some catching up to do with the rest of the world. In the meantime, many of the 100 Best Companies are supporting parents in ways that are effective, and Netflix is definitely setting the bar at an aspirational level.
About Elizabeth
Elizabeth Stocker is a Senior Analyst on the consulting team at Great Place to Work®
Four Strategies Smaller Companies Can Use to Attract and Retain Talent
The landscape of business is changing. Everyone in an HR or people function knows it. By 2020, the U.S. will have 1.5 million too few workers with college or graduate degrees and fifty-six percent of U.S. employers believe this talent shortage has a medium to high impact on their ability to meet client needs. On top of the already lean pool, more than 2.5 million people in the U.S. are voluntarily quitting their jobs each month, and this number is steadily rising—making the prospect of keeping talent dimmer as well.
The urgency of the need to attract and retain talent is not lost on many, and it is an important priority for all organizations. However, for some smaller companies the prospects may seem even more daunting.
According to a study of HR departments at the best companies to work for completed by Great Place to Work®, the total HR Function head count by employee size is:
With numbers like these, the task for small business can look overwhelming. Your team feels too small to tackle many of your organizational challenges, let alone spend enough time and energy recruiting new employees. It likely feels as if you will never be able to offer the same perks as larger companies, and therefore never gain the traction you need to get your name out there.
From this perspective the competition looks fierce, and the outlook pretty bleak. But there are a number of other ways that smaller companies compete with and surpass large organizations when it comes to talent recruitment. Leveraging these strengths can help organizations find and keep the talent they need to thrive, regardless of their size.
Advantages Among Small and Medium Sized Organizations
One challenge smaller companies face is finding ways to make their often-times lesser known brand a more alluring choice than the familiarity and prestige of big company brands. They have to deal with the fact that they may not always be able to offer the highest pay, or valuable stock options. And yet, when it comes to attracting great people, they are genuine contenders. Here are some of the ways smaller companies can use their size to their advantage in the war for talent:
Offer Robust Opportunities for Growth and Development – Smaller companies inherently provide more visibility for individual employees. When employees are closer to their leaders they have better opportunities for formal and informal learning and development that with further their careers. To this end, smaller companies are more likely to promote from within, keeping talent invested in the organization. Overall, small companies invested an average of 64 hours of training in each employee yearly, while larger companies only offered 56 hours.


Highlight the Impact of Individual Employees – We know that a sense of purpose is critical to employee's satisfaction with their work and experience at a great workplace. Smaller companies have the advantage of more effectively connecting individual employees to the impact they are making in the organization. This helps to drive and sustain that important sense of purpose. Smaller groups and teams make it easier to engage in more meaningful and personalized recognition of achievements. We measure employee pride in our Trust Index survey with a variety of statements, one of which is "My work has special meaning, it is more than "just a job". At the 50 Best Small and Medium Companies 90% of employees report this is always or almost always true in their jobs, whereas only 85% of the 100 Best Companies (over 1,000 employees) say this is true in their work experience.


Make a Powerful First Impression – When organizations are smaller it is easier to personally connect with new employees right from the beginning. As opposed to connecting new hires to remote teammates, and touring them around large and impersonal offices, smaller companies have the opportunity to engage face to face in a significant way that makes the employee feel connected to the company.

Leveraging clear communication and personal connection, smaller organizations provide a positive first impression that has long lasting effects on employees. We assess the onboarding experience by asking employees whether or not they felt welcomed when they joined the organization. At the 50 Best Small and Medium Companies 97% of employees responded positively to this statement, while employees at the 100 Best reported they experienced this slightly less, scoring a 94%.


Treat Your Unique Culture as a Competitive Advantage – Smaller organizations have a distinct advantage when it comes to prioritizing culture. Larger companies can have a difficult time keeping culture at the forefront of their work when pressures mount and the pace picks up. Companies that hire in large groups are less likely to hire those that are a true culture fit, introducing potential detractors into their culture. In addition to hiring, larger companies have a harder time finding and addressing behavior that runs counter to their culture, whereas smaller companies are more effective at keeping the pulse of the whole organization and responding to issues before significant culture damage occurs.


Learn from the Best
Organizations on the 50 Best Small and Medium Companies to Work For list face many challenges, like all small companies do. Regardless of challenge, these companies have been successful not only in attracting the talent they need to grow, but also in developing the culture they need to retain employees and be truly competitive with organizations of all sizes. Learn from these companies about how they create great workplaces at our Small and Medium Business Conference this October in Seattle, Washington. Conference themes include:
- Small Business, Big Profit
- Targeting Top Talent
- Using Culture as a Competitive Advantage
- Creating a Culture that Drives Business Success
- And much more!

See the full conference agenda on our event website
People that bring 100% to work give 100% to their work
The days of leaving your personal life at the company doorstep are over. Frankly, the concept never really worked in the first place. We can't expect to get 100 percent from people if only 50 percent is allowed to show up to work.
During this year's Great Place to Work Conference in Dallas, a common theme emerged about allowing employees to bring their whole selves to work. Organizations realize that employees should not have to separate their personal and professional lives. More importantly, senior leaders realize the way to attract, engage and retain talent involves building a culture that encourages employees to bring their whole selves to work.
Why employee engagement is important
We talk about employee engagement all the time but do we truly know what it means? It's not about employee happiness, although that is important. The best definition I've found describes employee engagement as the "intersection of maximum contribution for the business and maximum satisfaction for employees." It draws the connection between employee satisfaction with their work and employer to their productivity and organizational results.
A quick Google search will reveal that employee disengagement is a real challenge for businesses. We don't really need to spend time debating whether or not disengagement exists. There are a variety of causes: employee burnout, dissatisfaction with compensation and benefits, and lack of career opportunities just to name a few.
To create an engaged workforce, organizations need to understand the reasons disengagement might exist as well as what it takes for employees to become engaged. They're two separate things. Reducing disengagement doesn't automatically increase engagement.
Common sense isn't always common practice
To create an engaged workforce, employees need to feel truly connected to the business. That will never happen if employees only bring a piece of themselves to work. It might sound flip to say, but what if employees leave the part of themselves they need to become engaged at the "company doorstep"? Organizations run the risk of employees having a piece of themselves that's detached from their work.
One could argue that this is common sense. But remember, for years organizations have told employees to leave their personal lives at the door when they arrive to work. Or managers tell employees to quit chatting about personal stuff and focus on work. Today, organizations understand these are examples of how employees are prevented from bringing their whole selves to work.
The key to encouraging employees to bring their whole selves to work is to incorporate well-being into organizational culture
David Lissy, CEO of Bright Horizons and Danroy T. Henry, Sr., CHRO at Bright Horizons feel that allowing employees to bring their whole selves to work is what makes their culture unique. It not only helps with engagement, but it helps them attract and retain the best talent for their organization.
It starts with building trust
As Lissy and Henry point out, bringing your whole self to work isn't a corporate program. It's a mindset that permeates the culture. It happens because trust exists at every level of the organization.
Here's data from this year's 100 Best Companies to Work For to back it up: If you look at the 58 items on the Great Place to Work Trust Index©, the statement, "Management cares about me as a person, not just an employee" is the most highly-correlated to the overall Best Companies survey statement, "Taking everything into account, this is a great place to work."
Translation: When employees get to bring their whole selves to work, they value the company they work for.
To make the transformation involves trust. In the Great Place to Work® Trust Model©, this falls squarely in the Respect dimension, which is a cornerstone of Trust. Organizations must change their mindset from "having employees who do the work" to "having people who do the work." Employees only bring a piece of themselves. People bring their whole selves.
Mutual responsibility exists with well-being
While organizations will be responsible for creating cultures that support bringing the whole person to work, individuals must learn how to maintain it. In the past, companies have drawn that line in the sand for employees: "Leave personal stuff outside." and "Only talk about work." Now employers must say, "I trust you to get things done." Individuals need to be ready to accept both responsibility and accountability for results.
For individuals, learning how to embrace and maintain well-being involves self-awareness and self-management skills. Organizations cannot simply say, "Voila! You can bring your whole self to work now." Training to give individuals the tools in areas such as problem-solving, career development and change management set the stage for success.
To make it happen, make it a priority
Engagement is the responsibility of both organizations and individuals. Mutual trust is the foundation. Trust that the organization will make bringing our whole self to work a priority. Trust that managers will encourage and support bringing our whole selves to work. Finally, trust that employees will hold themselves responsible and accountable for maintaining personal and professional well-being.
Sharlyn Lauby is an author, writer, speaker and consultant. She has been named a Top HR Digital Influencer and is best-known for her work on HR Bartender, a friendly place to talk about workplace issues. Sharlyn recently published her first book, "Essential Meeting Blueprints for Managers," which is available on Amazon. And her personal goal in life is to find the best cheeseburger on the planet.
Defining, Adopting, and Reinforcing Your Organization's Core Values
Core values are critically important to creating a great workplace. They act as the baseline contract between all members of the organization: leaders and employees alike. They serve as the shared commitment each employee makes to one another about how they will behave and make decisions, so leader and employee behaviors become predictable. This is the essence of trust. When leaders are committed to modeling the core values and their actions become predictable, fear within an organization disappears. Employees know how leaders will act and make decisions, and they know that they will consider the best interest of employees in these actions.
The biggest challenge with organizational values is ensuring ALL leaders and employees stick to them. This, of course, starts at the top. In addition to daily practice of values, leaders should also be communicating with language that includes how the values are formally articulated. This further reinforces their importance and commitment. Finally, organizational policies and practices must also clearly align to and reinforce an organization's values.
The cultures of the Best Companies that we recognize on our lists are built upon strong core values that help to guide action and decision making on a daily basis. For example:
At Quicken Loans, CEO Bill Emerson and Chairman Dan Gilbert lead a full-day session with all new employees to review the company's book on culture and associated values, called, "ISMs in Action."


Zappos notes on their website that their ten core values "are reflected in everything we do and every interaction we have. Our core values are always the framework from which we make all of our decisions."


Leaders at Clif Bar are guided in all they do by the company's Five Aspirations: Sustaining our People, our Business, our Brands, our Community and the Planet.


Core Values at Your Organization: Define, Adopt, Reinforce
So what's next? Your organization likely falls into one of three camps, each of which has immediate action you can take to grow the levels of trust in your organization:
My organization doesn't have core values. (Action:

Define

core values)


My organization has core values, but they are just words on a wall and aren't widely adopted. (Action: Inspire

adoption

of core values; possibly revisit content of core values)


My organization has core values and they are part of our DNA and how we operate every day. (Action:

Continue to reinforce

core values)


As noted here, if you are lucky enough to work for an organization in Camp 3, it's all about continually reinforcing the values. What we've found most effective with our clients here at Great Place to Work® is to ensure every leader is continually working on one thing to become a higher-trust leader. This one thing should be discovered through conversation with direct reports, and be directly connected to the organization's values. If your organization falls into Camps 1 or 2, it will be imperative to engage senior leaders in a discussion about core values. There will need to be a concerted effort to define or refresh the organization's values, and further, to integrate the values into the everyday language and practices of the company for widespread adoption. This effort must be driven by senior leaders, led by the CEO, and fully involve employees. The good news is that there is no more impactful action you can take for your culture. If your organization falls into category 1 or 2 above, look no further for the place to start your journey to becoming a great workplace. Great workplaces and great cultures are built on trust, and high-trust organizations are built on strong values that are consistently lived by all.
Five Tips for Launching a Great Company Culture
A startup founder might glance at the practices of the Fortune 100 Best Companies to Work For and assume there's not much that applies to his or her startup. After all, these best companies often have tens of thousands of people, and big budgets allocated for culture and engagement. (Disclosure: I too was a little skeptical as I walked into the Great Place to Work® Conference for the first time.)
However, with three Great Place to Work® Conferences under my belt, I now know that there's a common theme across all of these great workplaces—one that transcends differences in headcounts and budget sizes: That the greatest companies are led by genuinely good people who treat the people in their organization like people
No matter how small or underfunded the startup, founders have all the resources they need to heed this lesson and set their companies on the path for greatness. Here are some places to start:
Motivate people intrinsically.

In her keynote at GPTW 2015, Donna Hyland of Children's Healthcare of Atlanta spoke of a staff member who went digging through piles of trash to find a wedding ring that a patient's mother had lost. The staff member was intrinsically motivated by a higher sense of purpose at Children's of Atlanta.

Even if your company's mission isn't to save children's lives, there's still an underlying reason why your startup exists. Communicate it, live it, and motivate your people with it. Extrinsic motivators—like money—take a noticeable back seat to intrinsic motivators—like purpose—at great workplaces.


Communicate with people like they're grown-up people (hint: they are).

On stage at GPTW 2015, Sr. Fortune Editor Christopher Tkaczyk asked former Twitter CEO Dick Costolo about a recent story in which a Twitter staff person questioned via an internal forum whether the company was doing enough to prevent harassment in tweets. Costolo admitted on the forum that Twitter was doing a bad job at it, and pledged that they would be much more aggressive about preventing harassing tweets going forward.

This brief, but important, exchange was made possible by Twitter's culture of open communication. As CEO, Costolo tried to cultivate a culture where open communication was encouraged by speaking personally to every new hire class at Twitter and encouraging them to challenge anyone in the organization in pursuit of the truth.


People are taking cues from you on how to act.

Clif Bar pays for its people to exercise 2.5 hours a week. But, even with that perk in place, it would be human nature for someone to be nervous about being viewed as the slacker who leaves the office in the middle of the day to go workout. For this reason, GPTW 2015 keynote speaker Kevin Cleary, Clif Bar's CEO, makes sure that Clif Bar people see him at the office in his sweaty gym clothes after a midday run, and he encourages his leadership team to be equally visible in their workout gear. Walk the walk.


People want to feel part of a bigger whole when they first come on board.

Anytime someone joins a new community, they feel the need for a sense of belonging. It's human nature rooted in survival that dates back to our hunter-gatherer days. That same emotional need exists when someone joins a company, so make sure to onboard accordingly.

We loved hearing at GPTW 2015 that Salesforce.com emails pieces of onboarding content to new hires on a regular basis throughout their first year. Those emails achieve 80 percent open rates!


Give people information the way their brains physiologically want it (using stories!).

Human brains are wired to love stories. It turns out that stories activate parts of our brain that remain dormant when we consume other types of information. The increased brain function associated with consuming stories keeps us engaged and helps us retain the information better.

We were very engaged during the session at GPTW 2015 led by Plante Moran. Stories played a big part in their presentation, just as they do in the day-to-day at their organization.

Use stories to communicate your startup's culture, purpose, core values and vision. Doing so will help your people feel much more closely connected to those important concepts. (Note: We help companies uncover and tell these stories — we encourage you to do it whether it's with our help or not.)
All of the examples above touch on uniquely human traits. As you shape your startup's culture, remind yourself that the people in your organization are people. As a fellow human, you might find that the right decision comes naturally to you.
Scott Thompson is a cofounder and partner at Stories Incorporated. As a result of working with growing, people-centric companies of all sizes, Scott has a unique perspective on preserving and scaling culture through storytelling. Scott has a Master of Business Administration and a Bachelor of Arts in History from Tulane University in New Orleans, Louisiana.
Are You Focusing Cultural Efforts for the Most Impact?
There are certain areas where, practically speaking, great workplaces stand out head and shoulders above the rest. What are these areas, and why is it important that your organization focus on them?

As a part of the assessment process for the Fortune 100 Best Companies to Work For List, we at Great Place to Work® ask companies to answer 15 essay questions to allow us to assess the cultural programs, policies, and practices to determine if they are list-worthy.
These essay questions are aligned with the practice areas we know are critical to building an employee experience characterized by trust, pride, and camaraderie – in other words, the pillars of a great workplace culture. Investing time and energy into developing these areas will help organizations streamline focus, and maximize impact, towards developing a workplace that employees would characterize as a "great" one.
What We Ask - And Why We Ask it
1. Hiring: What characteristics do you look for in new employees?
Why We Ask: Because companies that care about their cultures are extraordinarily selective in who they hire, and attend to a candidate's skill set and culture fit. Hiring practices will include opportunities to engage the candidate with many different people in the company, and clearly tie in with the organization's culture, values, and mission.
Example: As a part of their extensive hiring process, Best Company Baptist Health South Florida uses a custom behavioral assessment tool. The behavioral assessment looks at candidates in comparison to profiles of existing high-performing employees at Baptist. Developing these profiles is an inclusive process, involving both employees and leaders alike.
2. Welcoming: How do you welcome new employees and integrate them into your culture?
Why We Ask: Because great workplaces use distinct and varied methods of giving all new hires a warm welcome, integrating them into the culture from Day One.
Example: At Best Company Quicken Loans, CEO Bill Emerson and Chairman Dan Gilbert lead a full-day session with all new employees to review the company's book on culture, "ISMs in Action."
3. Inspiring: How do you inspire employees to feel that their work has meaning?
Why We Ask: Because at organizations with great cultures, employees feel connected to a shared purpose when they come to work each day. Programs are in place that help foster pride, and show employees the value of their work for customers and for society overall.
Example: In Best Company KPMG's "Higher Purpose Initiative," associates submit stories demonstrating how, through their work at KPMG, they have made a positive difference in the world. Stories are shared using electronic, print, video, and social media.
4. Speaking: What are distinctive ways senior management shares information, including bad news?
Why We Ask: Because leaders at great workplaces understand the important role that sharing information plays in maintaining a trust-based relationship with employees. Transparency, accessibility and warmth are all aspects we see incorporated into information sharing at the Best.
Example: At Best Company Insomniac Games, when the company has an important announcement, an email is sent out to all employees, followed by the President and CEO talking with groups in person and answering questions.
5. Listening - Upward Communication: What are the ways in which employees can ask questions, provide feedback, or otherwise communicate with managers, especially senior managers?
Why We Ask: Because just as being informed is an important component of trust-building, so is offering employees the opportunity to ask questions of leaders. Organizations scoring highly on this question demonstrate a sincere interest in hearing employee feedback, and offer a variety of methods for doing so.
Example: Employees at Best Company Credit Acceptance can find the "Red Tape Remover" button on the home page of their intranet, which sends a direct "red tape remover request" email to CEO, Brett Roberts, regarding issues that must be addressed. All emails are ensured a prompt response from Roberts or another senior leader.
6. Listening - Collaborating: What programs are available for employees to make suggestions and/or become involved in making decisions that affect their jobs, work environment, or the direction of company as a whole?
Why We Ask: Because involving employees in decisions that affect them demonstrates respect for employees, thereby strengthening the level of trust in the workplace. Leaders of great workplace cultures are not afraid to provide channels for employees to give appropriate levels of input.
Example: Best Company Southern Ohio Medical Center includes all employees in company discussions about financial challenges, a practice that has enabled them to gain invaluable insights and innovative ideas on ways to curb expenses and generate revenue.
7. Listening - Appeals: How can employees address an undesirable workplace situation or resolve conflicts with their manager(s)?
Why We Ask: Because great workplaces are fair workplaces, and provide a variety of channels that are open to all employees to report situations that they may need special help in addressing.
Example: Best Company Wegmans Food Markets offers the You First help line--a confidential, third-party operated, toll-free phone number to express concerns or report conflicts if employees feel they need a fully external or anonymous solution provider.
8. Thanking: How does your company show appreciation and/or recognition for employees' good work and extra effort, or other achievements?
Why We Ask: Because when employees are appreciated for their work, they know that they are valued and respected as an important part of the organization. Great workplaces embrace a culture of appreciation, and offer a variety of programs that give all employees that opportunity to be frequently recognized.
Example: Best Company Etsy has an anonymous entity called the Ministry of Unusual Business, which lets managers nominate anyone in the company for a token of appreciation. They can email the Ministry, who will then anonymously send the nominee a gift (often an item the nominee has favorited on Etsy) and card with a message written by the individual who nominated them.
9. Developing: How does your company help employees discover and develop their talents, challenge themselves professionally, manage their careers, and/or enhance their personal growth?
Why We Ask: Because when leaders value their employees as a critical part of the company's success, they treat training and development as a top priority. Great workplaces foster a culture of learning, and provide all employees a variety of channels to further both their professional growth and personal interests.
Example: Best Company Cisco's "SAM" (Stretch Assignment Marketplace), lets employees search for opportunities that will push them past their comfort zones in a positive way, helping them broaden their expertise by taking on assignments that expose them to new experiences and skills.
10. Caring - Balancing: In what distinctive ways does your company help employees balance their work lives with their personal and/or family lives?
Why We Ask: Because great workplaces make it clear that they care for employees as full human beings—not just as employees. These organizations provide a range of work/life benefits and programs that all employees have access to, and that support a wide variety of individual needs.
Example: Best Company Clif Bar & Co. offers employees 2.5 hours of paid time each week to work out at the company's onsite fitness center.
11. Caring - Supporting: How does your company support employees at times of significant life events – a personal crisis, family illness, birth, marriage, etc.?
Why We Ask: Because great workplaces understand that "life happens," and will go above and beyond to care for their employees when it does. These organizations have a variety of programs that are available to employees during significant life events.
Example: Through their "Serve the Reserve" program, Best Company Capital One provides support to Capital One associates and their families during times of military separation. Support includes such things such as: care packages, arranging video teleconferencing, social activities for the family, and help around the house.
12. Caring - Including: Describe your company's programs and/or policies intended to promote diversity and/or inclusion.
Why We Ask: Because truly great workplaces are great for everyone who works there, showcasing a variety of programs and practices that foster a diverse workforce and promote inclusion at all levels.
Example: When a region at Best Company Whole Foods Market expressed a need to better support transgender Team Members' needs, a task force was assembled to research and put together training and materials for store leaders to create a more inclusive, comfortable environment for all Team Members.
13. Celebrating: How do you encourage fun and camaraderie among your employees?
Why We Ask: Because great workplaces understand that camaraderie and fun are essential to great culture, and find many excuses to have fun and celebrate.
Example: At Best Company L.L. Bean, employees celebrate Team Days, which are fun-filled outings for groups and teams. Activities such as archery, fly fishing, kayaking, geocaching, and hiking are typical offerings, so employees of all abilities can participate.
14. Sharing - Rewards: How does your company promote a sense of fairness within the organization? In particular, we are interested in: Methods for compensating employees, and policies and/or practices that promote a sense of equity between employees and managers.
Why We Ask: Because promoting a sense of fairness across the company is a fundamental component of a trust-based culture. Great workplaces focus efforts on ensuring that their compensation-related activities are fair, well-communicated, and inclusive.
Example: At Best Company General Mills, annual incentive payments extend to all nonunion employees, from production workers in the plants to senior management. Employees receive an Annual Performance and Rewards Statement that shows exactly how the payment was calculated.
15. Sharing - Community: Please briefly describe your organization's philanthropic, environmental, or other corporate social responsibility initiatives, focusing on how employees participate in and/or derive value from these efforts.
Why We Ask: Because great workplaces demonstrate a sense of care that extends beyond their immediate workforce and customers. Such organizations have a variety of philanthropic programs and practices that they actively encourage employees to participate in, and that often tie into the mission and values of the company.
Example: As part of their Military Appreciation Month celebration in May, employees at Best Company Navy Federal Credit Union send thank you notes to servicemen and women.
How does your organization stack up in these areas? Would you rock the 100 Best Companies to Work For application? If you think your culture deserves a spot on the 2016 list, or if you're simply wondering how your culture would benchmark against the Best, consider nominating your company today.
Nominations for the 2016 Fortune 100 Best Companies to Work For List are being accepted through Friday, July 31, 2015.
Jessica Rohman is Senior Content Producer at Great Place to Work®.
Individual Change as a Part of Culture Change
Leaders at your company may be looking for the one magic trick that will make your company look great: that one thing that will impact everything and can start right away. However, the truth is that authentic culture change is not possible if the only action an organization takes is to bolt new policies onto its existing culture. While we seek to inspire and motivate our clients by helping them leverage their strengths, providing compelling data to inform action, and using examples from the Fortune 100 Best Companies to Work For, we know that in the end the real difficult work has to be done by the client themselves.
In other words, for any workplace to become great, leaders need to get their hands dirty and do some incredibly difficult work.
Last month I wrote about the importance of having a purpose-driven culture, but that is only one part of the culture change process. An organization can spend hours clarifying their purpose and the cultural values that will help them live it, but that effort is wasted without an effective process for rolling out and socializing it within the organization. This is where much purpose work falls short. If your purpose is sustained by your values, and employees do not understand how to properly live your values, then how can they act in line with your purpose as an organization?
Culture Change from the Top
We have long said that culture change starts at the top, with leaders committed to and acting in alignment with the goal of becoming a great workplace. We see various degrees of commitment when it comes to key leaders, and to some extent, organizations can make progress with minimal executive involvement. But to truly change your culture, those at the top are the most important. The organization can roll out endless initiatives to improve the workplace, but if there are not role models to follow, others will not join and the critical mass needed for full cultural adoption will never occur.
In a recent blog, Great Place to Work® Consultant Rich Dec wrote about what he believes is the secret to improving workplace culture. It isn't perks or benefits, technology or capital, branding or diversity...it's your CEO. Dec discussed three key traits that make CEOs successful in changing culture, all of which center on the illusive concept of behavior change. First, successful CEOs are willing to get better themselves. Second, they make an effort to be vulnerable and receive feedback. Finally, successful CEOs follow through on their own personal work, having the courage to continually hold the mirror up to themselves and consider how they are impacting the culture.
Leaders Model and Enforce the Way
While individual behavior and setting the example are key attributes of leaders engaged in successful culture change, there is also another key aspect of their role. Organizational leaders must clearly articulate the desired culture in a tangible way, and then hold people accountable for living it every day. In a popular entry on LinkedIn, management consultant Kathy van de Laar posted this photo capturing this significant aspect of cultural leadership:
Leaders must enforce the organizational culture they are looking to create by setting standards and ensuring that members of the organization live up to them. This requires diligence, consistency and an unwavering commitment to reaching a better state. Organizational change initiatives fail when behaviors across the group are not aligned, and often the success of this work is based on whether leaders are willing to take an authentic and constructive stand against deviant behaviors.
This includes the incredibly difficult work of taking a stand against their own behaviors as well. If leaders do not provide a model to follow then they may be perpetuating the problem. It is not possible for a leader to be successful in upholding expectations for others if they themselves do not follow them. Many organizations spend a great deal of time in the definition phase, articulating their desired culture and values, but fall short when it comes to true implementation of the behaviors it takes to create change.
This is the real work of culture transformation. Leaders must get honest with themselves about their own behaviors, and then turn that awareness outward to the organization so that all employees are empowered and supported in living the new culture.
About Hannah
Hannah Jones is an Analyst on the Services and Products, Consulting Team at Great Place to Work®, supporting client delivery, research and product development. Hannah has a degree from UC Berkeley in Psychology of Leadership.
Organizations focus on culture and/or come to experts for support for different reasons. Some enjoy the competition of getting on a 100 Best Companies to Work For type of list; others desire the notoriety of being recognized as a great workplace in order to aid with recruitment; others simply believe focusing on culture is the right thing to do.
All of these reasons are excellent. However, what companies typically don't consider are the ways in which specific cultural elements will best drive their business strategy.
Think of a business strategy as what an organization or a business unit wants to accomplish over a certain time, and how they plan to do it. The "what" is determined using a variety of approaches, such as looking at external forces and then deciding where to focus effort. More advanced strategic planning brings in an analysis of the company's internal capabilities as well. The "how" to accomplish or operationalize the strategy is logically deducted to form objectives and tactics over a certain period which are monitored, attached to roles, and connected to individual performance plans.
However, often missing from these analyses is the consideration of what cultural elements are required to facilitate—and not hinder—the "how."
Case Study: Mending Cultural Gaps in Order to Execute Strategy
Let's use an example to better illustrate these concepts. Recently, I worked with a large global organization, and a significant element of their strategy was to increase sales calls per day while at the same time switching their target market from government-sponsored buyers to the private sector. Using Lean-type approaches, they were able to increase sales calls per day. However, they figured their existing sales methods were top notch and so decided to keep those the same.
They quickly learned that although their sales team performed the sales methods flawlessly, the existing approach was no longer applicable to the new target market. This was because the private sector buyer required a full solution from the entire company, as compared to specific pieces normally sold by the sales team.
The new approach would require the company to communicate and share information across various business units in order to accommodate customer needs. However, in a culture of silos, employees felt they could not count on people to cooperate outside of already-existing teams, and there was not a strong "family" feeling. In short, the barriers to successfully executing the new sales strategy were cultural ones.
The company realized that the culture strategy that was needed in order to drive the business strategy forward would be marked by knowledge sharing and camaraderie across teams. They shifted their focus toward implementing initiatives to seal this culture gap. Their strategy for culture involved methods, policies, procedures, behavior changes, and more to ensure total company solidarity would flourish.
Ultimately, in addressing the underlying cultural gaps, the company found success in implementing the new strategy.
First, Culture Strategy. Second, Strategy for Culture.
These concepts look synonymous but I assure you, they are not. All companies have existing cultures, whether they were developed intentionally or unintentionally. What needs to be accomplished first is to determine what type of culture is required to fulfill the business strategy.
Once that is completed, a plan for a new culture which focuses on the specific elements that will drive the business strategy can be established.
Jason Slusher is a Senior Consultant at Great Place to Work®
Storytelling is Proof
Storytelling has become a big trend over the last few years. As the company that coined the term Culturography, which is creating media from stories to illustrate culture, we love the rise of its popularity. However, for all the storytelling talk, we've found organizations are missing a real opportunity to use their true stories for external (recruiting candidates, employer branding) and internal (onboarding new team members, recognizing tenured ones) engagement. It's even more surprising since we know engagement is a huge problem, and especially important in the first six months, when 90% of your people are deciding whether to stay with you long term.
One of several ways we use storytelling for engagement is to substitute the word "Story" for Proof. Data drives most decisions in business, and discerning candidates and your team members are looking for proof and data to use when making professional decisions: Should they join your company? How worthy are you of their continued time and talent (engagement can be a choice)?
You can help future and existing team members choose you every day by highlighting the stories happening on a regular basis within your organization that best illustrate who you are: your core values, your mission, your purpose, even certain innovative policies.
Here are some examples of companies who have used specific stories to illustrate pieces of their culture:
You can wear a chicken suit to work at The Motley Fool
We spoke to a "Fool" at The Motley Fool who told us she brings her "whole self to work." In addition to her specific story that proved it — she mentioned to the People team she always wanted to be a mascot, and the People team bought her a chicken suit — we found several other examples, even some born out of the Fool's HR policies (bonus).
You just may always have a home at HomeAway
HomeAway celebrates top talent. They want their team members to have the freedom to explore their passions and be open to opportunities, even if that takes them elsewhere. Life has led a few team members back to HomeAway, and the company does its best to welcome them home again.
As part of her position at HomeAway, Janice worked closely with an innkeeper in Vermont, who fell gravely ill. The innkeeper needed someone to help her transition the business for sale. "I couldn't ignore that stepping in was what I needed to do," Janice said. She left HomeAway and later returned in a different role years later. Alex had an opportunity to co-found a company in an exciting new technical field. After testing the market, he decided to close his entrepreneurial venture while HomeAway was standing up a new division that needed Alex's new technical skillset. They recruited Alex back to HomeAway to help start a new division.
Here's a video that showcases Janice and Alex's stories.
Stories speak louder than values on your wall
Pairing true stories to your core values and purpose statement is a no-brainer to address real engagement issues (and in many cases, get ahead of them). Riot Games and Teach for America are two companies that do this really well, and provide great examples of how team members live their organization's values. Otherwise, values and mission and purpose statements are empty words on your wall.
As humans, we're wired to remember these anecdotes. Use them to your advantage to fight the engagement battle in your organization. What specific stories illustrate your organization's core values and purpose, or highlight an innovative policy? I'd love to hear all of 'em.
This email address is being protected from spambots. You need JavaScript enabled to view it. is a cofounder and partner at Stories Incorporated, where she has gained insight into how different high performing cultures develop and engage their talent. Prior to starting Stories Incorporated, Lauryn recruited for entrepreneurial organizations and Fortune 500 companies, in both agency and corporate environments.
Take the Leadership Challenge and Leave a Legacy
Whether you are the CEO of a global organization or running a local restaurant, you may be grossly underestimating the impact you have on the lives of those working for you. That's because as a leader it's much easier to put energy into providing feedback to those who work for you, instead of seeking to understand—and then truly owning—how your direct reports are experiencing you. I am a former case in point.
I recently re-read 360 degree feedback I had received from a talented person who I led on a large operational excellence engagement team years ago. He shared that I gave more weight to the opinions of the client and my leader than to the opinions of the team. Bottom line: I likely was not the best leader that this person had ever worked for! While I spent a lot of energy working to care for my team, I did not fully embrace their needs as I should have. It was easier for me to tune in to the needs of the client and of my leader than those of my team. And although my intention was to serve my team, my execution fell short because I didn't truly own their experience.
I recently met an executive who shared her own leadership story. She had taken on the leadership of a team that had a lot of challenges. She was committed to serving the team and leading them to a more successful place. She invested a great deal of time building trust with team members by listening to each person and getting to know them.
At first, her role as a leader felt overwhelming, and she was tempted to "pull up" from her failing team. However, she continued to address their challenges, needs, and issues head on even though it drained her and took a lot of time. Soon, however, she was able to make decisions that were for the best of her people and the organization alike. She was able to build trust with her team, who soon saw her competence (an underrated aspect of high trust workplaces) and felt her authentic care. The pile of challenges started getting smaller and smaller. She was able to start moving her team with a speed they hadn't experienced before. This leader now has one of the highest trust teams in the organization and is seen by many as their "best leader ever."
The challenge I have for you is this: Find out how what percentage of your direct reports think you are the best leader they have ever had. If you are not, fully learn and explore with them what the best things you could do going forward would be. The conversations may be difficult to have. However, being the best leader for your people will greatly benefit them, your organization, and you more than you would believe.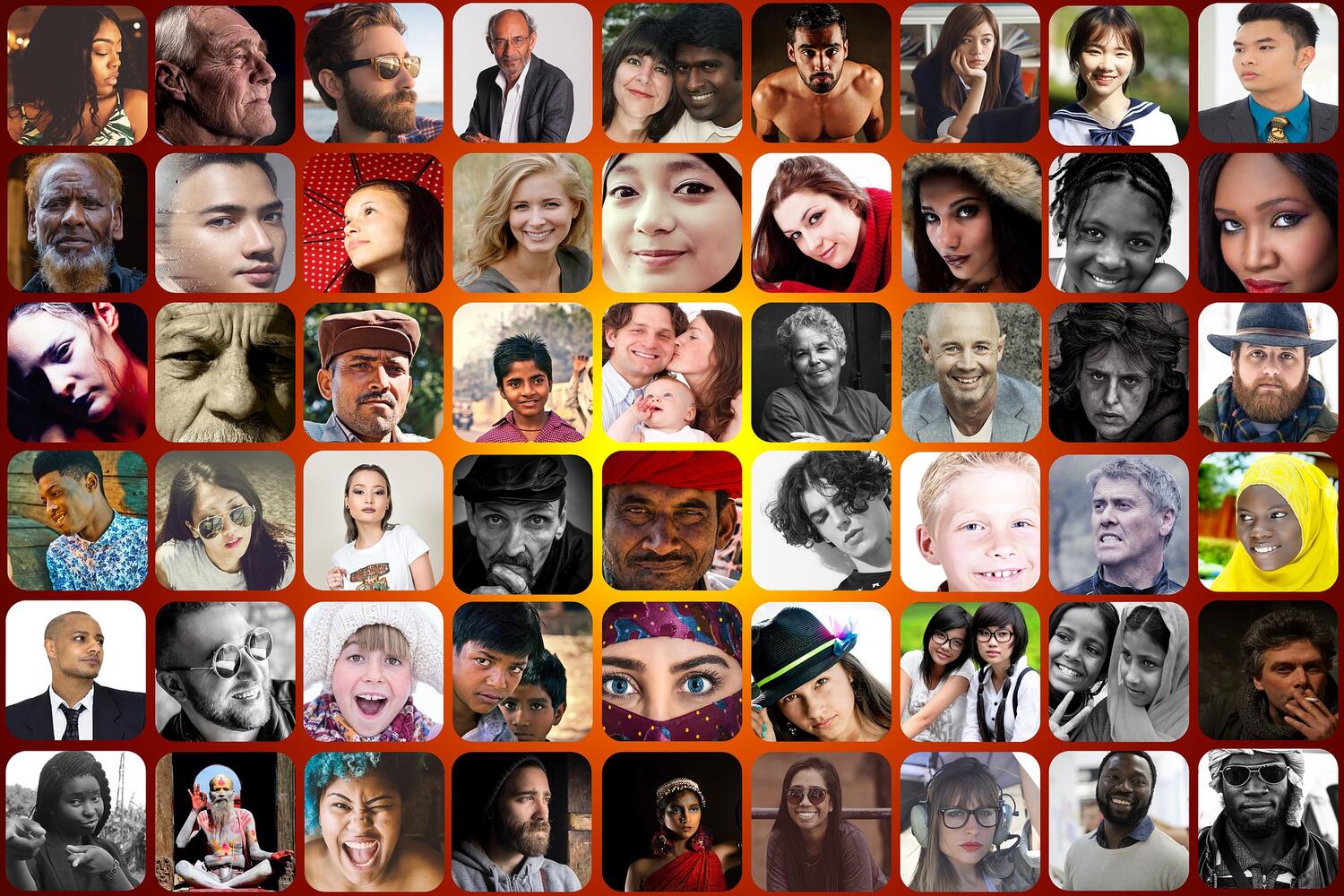 Best Practice: Increase Diversity in the Workplace
As we gear up to determine the 2012 Best Small and Medium Workplaces, we find ourselves knee deep in Culture Audits and innovative approaches to common HR challenges. Most companies vying for the award are increasing diversity through their hiring processes, but a few companies have found a new area of opportunity for creating a diverse workplace. This week's best practice: actively seeking a more diverse clientele as well as new hires.
The first time I came across this approach to increasing diversity, I was impressed by the ingenuity of the idea. Somewhere around the third time I read that a company was recruiting a more diverse clientele, I realized a trend might be brewing. And a highly effective one at that- a diverse clientele, just like diverse employees, will present both new challenges and different perspectives to any organization.
And, if your organization is interested in progressing its products or services, this is a great way to go about it. New challenges will ultimately result in new solutions, and different perspectives will spur innovative ideas. What better way to broaden your company's skill set than to test the waters in new and challenging environments?
How to attract a diverse clientele:
Review the demographics of your current clients, and see where there might be gaps. Expand marketing efforts accordingly to appeal to a broader population.
Rethink your communications. Different populations will respond to different messaging, and this important to keep in mind when trying new advertising vehicles.
Take a second look at products and services, and get creative. Slight adjustments can go a long way in meeting the needs of clients who have their own unique challenges.
Speak with your employees! Odds are they have heard various requests from clients, or even come up with an idea or two of their own on how to better serve new populations.
Reconsider prospective clients (smaller companies or clients with fewer resources) that you would otherwise turn away. For example, a short term price break for students or a non-profit might result in new ventures and increased revenues down the line.
Wondering which companies are currently using this approach to increasing diversity in the workplace?
Hoar Construction for one, ranking at #17 on the 2011 Best Small and Medium Workplaces list. Hoar is a leader in their industry due to their innovative use of technology, their environmental efforts and people practices. Their clients include several large retailers, healthcare companies, government agencies and even Disney (talk about diverse!) and they are an excellent company to take a cue from.
To find out what other companies are increasing diversity in their workplace, be sure to check out the 2012 Best Small and Medium Workplaces list this fall.
Kelli Marjolet is the Marketing Manager and a blogger for Great Place to Work®.
Believe your company is already a diverse workplace? Apply to one of our Best Companies list:
How to Foster a Workplace Worth Tweeting About
Brandwatch and Monster just released some intriguing data that shows how employees take to social media to express feelings about their jobs. Their report analyzed more than 1.1 million tweets in the U.S over the course of a year and found that, despite often dreary reports of widespread disengagement across Corporate America, more workers are expressing that they "#love" their jobs than hate them Tweet: More workers are expressing that they "#love" their jobs than hate them
- a hopeful finding to be sure, and a deeper dive into the findings shows some interesting revelations.
Expressions of #Love and #Hate
Over the course of a year (ending in March 2015) people were four to five times more likely to tweet about loving their job than hating it. During that time period, there were over 942,000 mentions of "love my job" compared to just 201,000 mentions of the phrase "hate my job". Not surprisingly, people were most likely to tweet about loving their jobs on Friday before having a weekend away, and least likely to tweet about them on Sunday before having to return to work.
Employees in the tech industry tweeted the least about their jobs, (despite whether comments were positive or negative) making up just 2% of the conversations around disliking jobs, and 4% of conversations about loving jobs. This is likely due to the fact that tech workers have a much better understanding of the potential implications of publicly posting opinions. Interestingly, the most "hate" oriented posts came from the retail industry, with one of the top ten negative workplace hashtags overall being: #retailproblems.
Building a "Tweet-Worthy" Workplace across Industries: Different Challenges, Consistent Commitments
Overall, the study found that mentions of "I love my job" came from a wide variety of industries, supporting what we see at Great Place to Work®: that employees' experiences of the workplace can be positive in the face of just about any industry-specific challenge Tweet: Employees' experiences of the #workplace can be positive in the face of just about any challenge
. And among the 2015 100 Best Companies to Work For, 89% of retail employees report that theirs is a great workplace, which approximates the average seen across all 100 Best Companies, demonstrating that greatness is an achievable goal—even for retail organizations.
In our recent whitepaper examining industry-specific strategies of companies that earn a spot on the Fortune 100 Best Companies to Work For list, we see that the best workplaces, across all industries, overwhelmingly demonstrate a number of the same commitments. These include:
Fostering a consistently positive employee experience across job roles and departments
A commitment to volunteerism and philanthropy
Treating employees fairly regardless of personal characteristics
Providing a favorable physical work environment
Nurturing a caring, welcoming and friendly workplace.
Attention to these commitments, no matter the industry, can be hugely impactful in building a great workplace culture—one that may even inspire your employees to catapult #ilovemyjob tweets into the ether by the gigabyte.
For several decades, Belgian shoe retailer Torfs was a decent place to work.
The family-owned chain of stores was fair and caring to employees. But it was a traditional, "top-down" company.
"It was more, 'The company says how it has to be, and the coworkers just execute,'" recalls Els Van Keymeulen, Torfs HR Manager. "They have to follow."
Things began to change in the mid-1990s under Wouter Torfs, the company's third-generation leader. As part of a broad plan for the shoe company to take larger strides in its growth, Wouter Torfs started to empower his employees by bringing them together twice a year to share information about the company's direction with them. Gradually, these meetings became more interactive and engaging. In 2009, for example, employees were asked to help create the company values. They defined the values to include a family feel, a focus on results and "goesting"—a Flemish word that roughly translates to "enthusiasm."
The company's "goesting" was in full force at the last semi-annual employee summit, when store employees were asked to get into small groups and design a sneaker. "Things got crazy," Van Keymeulen says of the activity. "The energy that generated was amazing."
Torfs employees work on a sneaker design.
At the meeting, Torfs employees voted on the two best sneaker designs. The winning designs are currently in production and will be sold in all the stores—the first time Torfs will sell a shoe that was designed in-house.
In recent years, Torfs has also beefed up its philanthropic efforts. Working with a Flemish development agency, it helped build an orphanage in South Africa in 2007 and since 2012 has provided aid to schoolchildren in Nepal. Employees have traveled to Nepal to work directly with community leaders. And when a massive earthquake shook Nepal in late April, Torfs organized a fundraising campaign at stores.
The employee involvement, the excitement and the social purpose have helped fuel better business results, Van Keymeulen says. The number of shops has more than doubled from 30 stores two decades ago to 73 today. The number of employees has jumped from 235 to more than 600. Shoppers in Flanders have voted Torfs the number-one shoe store for customer friendliness 10 years in a row. And revenue has doubled in the past five years, to EUR 140 million in 2014.
"We want to inspire customers," Van Keymeulen says. "If we want to inspire customers, we have to inspire our employees first."
Torfs employees.
A Pattern of Going "Beyond the Basics" Across Europe
Torfs is part of a broader pattern of the best workplaces in Europe. As Great Place to Work® releases our 13th annual list of the region's best workplaces, a new analysis shows that management basics like honesty, fairness and providing employees with the resources they need to do their job are significant factors for employees feeling that their workplace is great.
Our examination of some 270,000 employee responses to our Trust Index© Employee Survey also shows that the best companies in Europe go beyond the basics. Key features of these top workplace cultures also include a psychologically and emotionally healthy climate, a fun atmosphere and a measure of workplace democracy in which employees have a voice. This research into Europe's best may be of interest to companies throughout the world that are seeking to become better workplaces—especially those with operations in the Old Continent.
Our findings related to making a workplace great in Europe provide a road map to business leaders in the region. In addition, the companies that have earned a place on this year's regional list serve as successful role models. Topping this year's list are NetApp, in the category of the Best Multinational Workplaces in Europe; Davidson Consulting in the category of Best Large Workplaces in the region (500+ employees); and Cygni, a Swedish information technology firm, in the category of Best Small & Medium Workplaces in Europe (50-500 employees).
These companies are part of a broader, worldwide movement. The best workplaces in Europe, along with their counterparts in other regions of the globe, are leading the way into a brighter future. We call this the "Great Workplace Era." It's a time when all people can expect to work at a company where they trust their leaders, take pride in what they do, and enjoy their coworkers. A time when work makes for a better world—one worker at a time.
Els Van Keymeulen
Els Van Keymeulen is one of those workers. Taking part in Torfs' journey to become a more democratic, philanthropic firm has fed her soul. "I feel very honored to have been able to participate in building up a company that doesn't only exist to make money, but that works to make better lives, that works to make people happier."