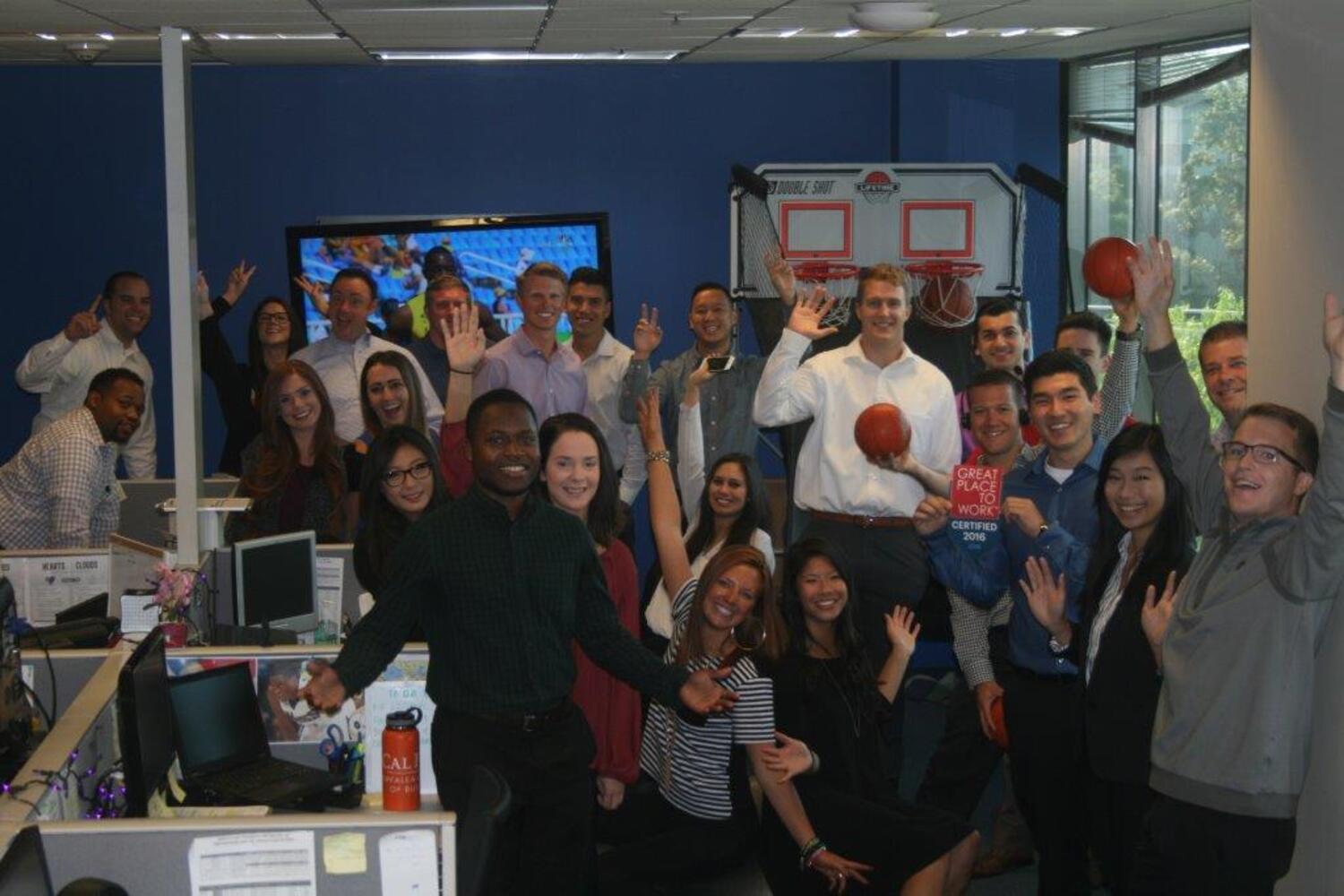 Taking the time to celebrate your workplace wins with employees is important. Whether you're commemorating getting Great Place to Work-Certified or announcing your new status as a Best Workplace, it's a crucial opportunity to pause and take pride in what your team has built.
Over the years, we've compiled quite a list of the different ways companies on our Best Workplace lists have shared the good news with their team. For many, it's a big event that inspires some creative activities and fun rewards for staff.
Whether you've just been awarded Great Place to Work Certification or are awaiting the announcement of our Fortune 100 Best Companies to Work for list, we hope these ideas inspire you.
Email from the CEO. Send a note from the CEO that announces the exciting news and explains what it means! Don't forget to thank employees for making the company a great place to work.

Do a champagne toast with leadership. Nothing says celebration quite like a champagne toast, especially one led by the company leadership.


Order a GPTW cake. Or cupcakes, or cookies! We've seen it all. Decorate them with your Great Place to Work certification badge or Best Workplace list logo.


Host a happy hour or free lunch for employees. Now is the time to get social – gather everyone together and offer drinks or a meal on the house.


Hang banners in your headquarters and local offices. Keep the news top of everyone's mind with banners hung up at the office. Some companies even include a few photos featuring employees.


Swag giveaways. Hand out some creative swag so employees can boast about their workplace to friends and family. Cadence hands out foam fingers!


Start a fun #GPTW campaign. It's the perfect time to spotlight employees and let those personal stories shine. Start a campaign where you ask employees to submit photos or record messages on what makes the company a great place to work. You could even put up a banner where employees can add their big reason.


Hold a video contest. Take your #GPTW campaign to the next level with a video contest! Ask employees to record a short video illustrating what makes their company a GPTW, and offer a prize to the winning submission.


Hand out special "Fortune" cookies. Commemorate earning your spot on a Best Workplace list with personalized Fortune cookies. This is a cute idea that many of our companies do – one company sent out 14,000 cookies!


Create custom lapel pins. Handing out pins is a common practice for companies where employees may already wear badges and are regularly interacting in-person with clients.


Come up with some share-worthy social media content. Employees will want to share the news with friends and family! Make it easy for them by pulling together come celebratory photos and posts that they can share on Instagram, Facebook, or Twitter.


Post a few billboards. This is a billboard-worthy announcement – why not show it off to potential customers with a billboard near your headquarters?


Executives greet the employees as they walk in. Ensure employees make a grand entrance into work on the day of the announcement. Gather top leaders together early in the morning and have them greet and thank employees at the door. You could even rent a red carpet for the occasion.


Give an additional day of PTO. A great way to say thanks can be offering employees some extra time to pause, relax, and take in what they've accomplished. You can also add a twist like Perkins Coie; to celebrate 14 years on the Fortune 100 Best Companies list, Perkins Coie employees could roll three dice, and if they got a 14, they received an extra day of PTO.


Offer an extra day off to volunteer. The perfect way to celebrate getting on our Best Workplaces for Giving Back list, and help employees feel pride in their workplace.


Close early on the day of the announcement. Encourage employees to celebrate with family and colleagues.


Host a special leadership celebration. Beyond champagne toasts or a happy hour, why not make the day more ceremonial? Texas Health Resources held a pinning ceremony in which the Leadership Team presented a commemorative pin to each leader, and then took selfies with an employee-created "100" poster.


Go casual for a week. Give employees a break from formal attire with a week-long casual Friday.


Donate to a charity. Take a note from Build-a-Bear, who celebrated 7 years on the Fortune 100 Best list by awarding each district $777.77 to donate to a charity of their choice.


Order a branded piñata. Follow in TekSystems' footsteps and fill a piñata full of branded goodies and candy!


Hold up signs as employees arrive. On the morning of the big day, hand security officers or staff at the front big signs to hold up and announce the news as staff arrives.
These 21 ways to celebrate are just a few of the many creative festivities our certified companies and Best Workplace list winners put on each year. Many are also a great way to strike up a conversation with customers about the good news.
How will you celebrate your win with the team?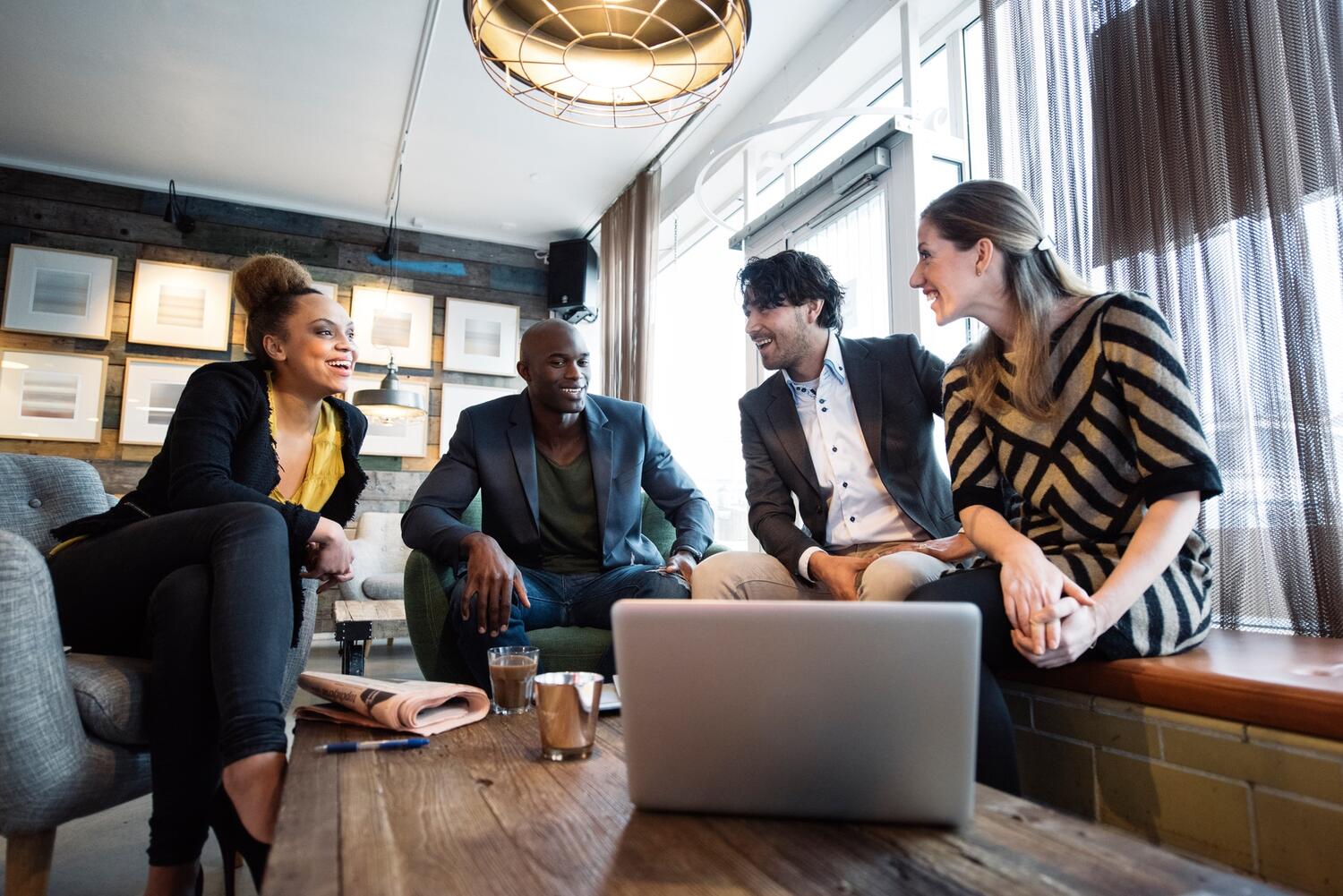 No one becomes a lawyer, public accountant or business consultant without a healthy love for learning. People in professional services aren't just expected to stay ahead of trends in their industries; their level of knowledge is a kind of personal currency that adds value to their businesses and careers.
So, it's no surprise that our Best Workplaces in Professional Services & Consulting, recently published in Fortune, make the most of employees' interests and aspirations within their jobs.
How are they doing it? Here are some of the key findings our Great Place to Work team uncovered.
Investing in education

Leading firms are putting a new twist on tuition reimbursement – helping to pay for degrees earned before team members even joined the workforce. Student loan repayment assistance is offered by both PriceWaterhouseCoopers and the law firm of Orrick, Herrington & Sutcliffe. The latter even offers a program to refinance educational debt at a lower interest rate.

Practices like these are an effective way for organizations to say "we value what you know." Plus, it pays off. Professional services employees who told Great Place to Work they're happy with their organizations' education and development programs were 3 times more likely to say they plan to stay with their companies for the long term. They were also twice as likely to say they're willing to give extra at work. Given the significant upfront spending at these firms on signing bonuses, relocation reimbursements, and onboarding resources, any investment that meaningfully impacts retention is just plain "smart money".


Informal learning, serious benefits

Some of the best lessons for career growth take place outside the classroom. At Indeed, employees lead quarterly networking forums to discuss topics like inspirational leadership, unconscious bias and building a personal brand. The co-workers behind this popular job website can also sign-up for facilitator-led programs on time management, giving better presentations and other soft skills. Or, if pressed for time, they can simply login to an e-learning platform and absorb 2-minute video lessons on more than 100 topics.

According to one team member, Indeed offers "so much room for growth. So many opportunities, and they encourage movement across different departments and offices. They care about us as employees, and they want us to excel in the job that best fits our skill set."


Pay it forward

Like many of its peers in law, Alston & Bird takes on pro bono cases. But this firm takes the practice one step further by connecting its lawyers with projects that align with their specific professional goals and interests. That could mean extra time in the courtroom for first-year associates or the chance to build leadership skills and professional connections during charity initiatives. Says one Alston & Bird employee, "Pro bono work is chosen related to your passion. We bring our interest in helping to serve the community to the office and form teams to work together on things that matter most to us."

Community service fuels employee pride, offers relevant exposure, and skill building at exceptional employers. At the Best Workplaces in Professional Services, a staggering 94 percent of employees say they're proud to tell others about their companies.
Encouraging an engaged, enriching work environment also influences how employees feel about their workplace overall. The bottom line? The most successful professional services organizations are speeding ahead and increasing the return on their talent attraction and management investments by supporting their people to continually learn and advance their careers.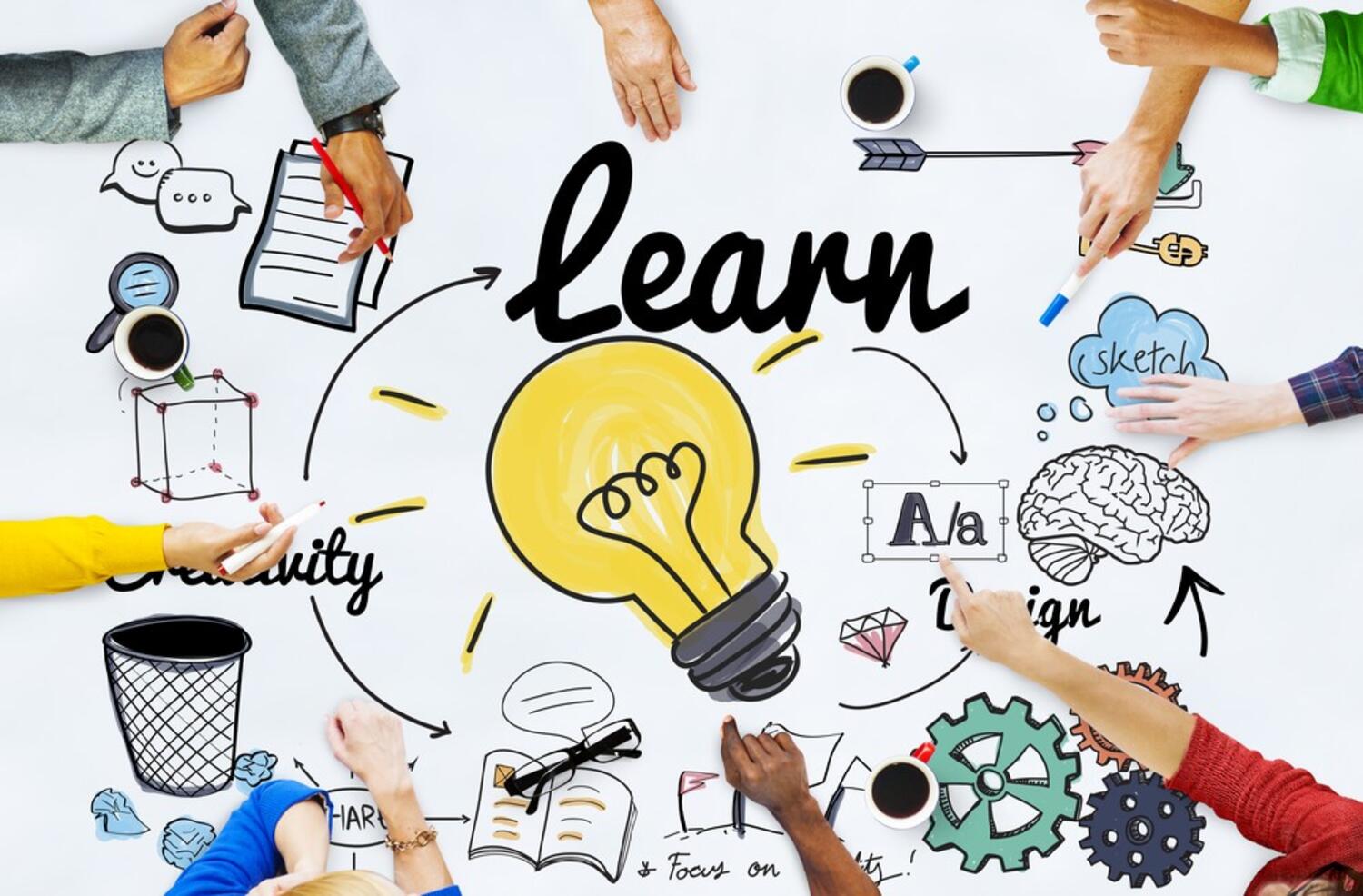 The new year is like pressing a reset button. The opportunity to reflect on the year before and single out opportunities to improve and refocus surface. Many of us create resolutions each year that become a forgotten thought within weeks (sometimes days) of being created. The year is still young, and it is not too late to dare yourself to learn and do new things to support the success of your employees. Ultimately the more successful your employees are, the more prosperous your company is likely to be. Need help getting started? Use these tips to help you come up with ideas for your list.
Dare To...
Communicate effectively
Communication in the workplace should be a two-way street for both management and employees. Keep your staff "in the know" about achievements as well as any forks in the road. Listen closely to any complaints or constructive criticism in order to adopt solutions that will help the business run smoothly. Effective communication in the workplace builds trust and confidence in employees giving them the opportunity to put in their best efforts, producing premium quality work.
Help employees learn about new opportunities at your company
Many managers will often hold onto great talent for their own personal reasons, leaving employees with no options of advancing within a company. As a result, employees may go to a competitor or other company to continue building their skill set and work portfolio. Encourage senior management to help current employees explore new opportunities within your organization by facilitating internal transfers. Enabling employees to learn and grow from within gives them an opportunity to gain vast knowledge, experience and leadership skills.
Praise a lot
Never miss an opportunity to praise an employee for doing well on a project or task. Praise motivates people to continue doing well. Do it as often as you can.
Encourage failure
Give employees the opportunity to take risks that will not jeopardize the overall success of the company. Create an environment where ideas can be tested with the chance to learn from failure and success alike.
Reward dedicated employees
Develop an employee recognition program to publicly award employees for their efforts. Consider giving away cash gifts, gift cards, trophies, tablets or trips as prizes. Employees will appreciate having the opportunity to shine amongst their colleagues for their contributions.
Get rid of negativity
Nip negativity in the bud. Quickly diffuse all negative energy and tension. Do not allow employees to disrespect or talk nasty to each other. Possession of a negative disposition can kill office morale.
Reimburse for professional development
Encourage employees to participate in ongoing learning and career development that can help them to perform better at work. Strongly consider reimbursement for attending a conference, seminars, workshops or higher education.
Develop an ongoing mentoring program
Mentor programs provide a great opportunity to onboard new employees while partnering them with a senior manager to learn from. This is an excellent way to promote ongoing learning inexpensively. As employees become more experienced they will often pay it forward and become mentors themselves continuing the cycle.
Schedule mandatory brainstorming sessions
Schedule mandatory informal brainstorming meetings at least once a month. These sessions allow employees to give their feedback, ideas, learn from other's point of view and develop as a team.
Dare yourself to continue to find life-long learning opportunities for you and your employees. The professional growth and development will be rewarding.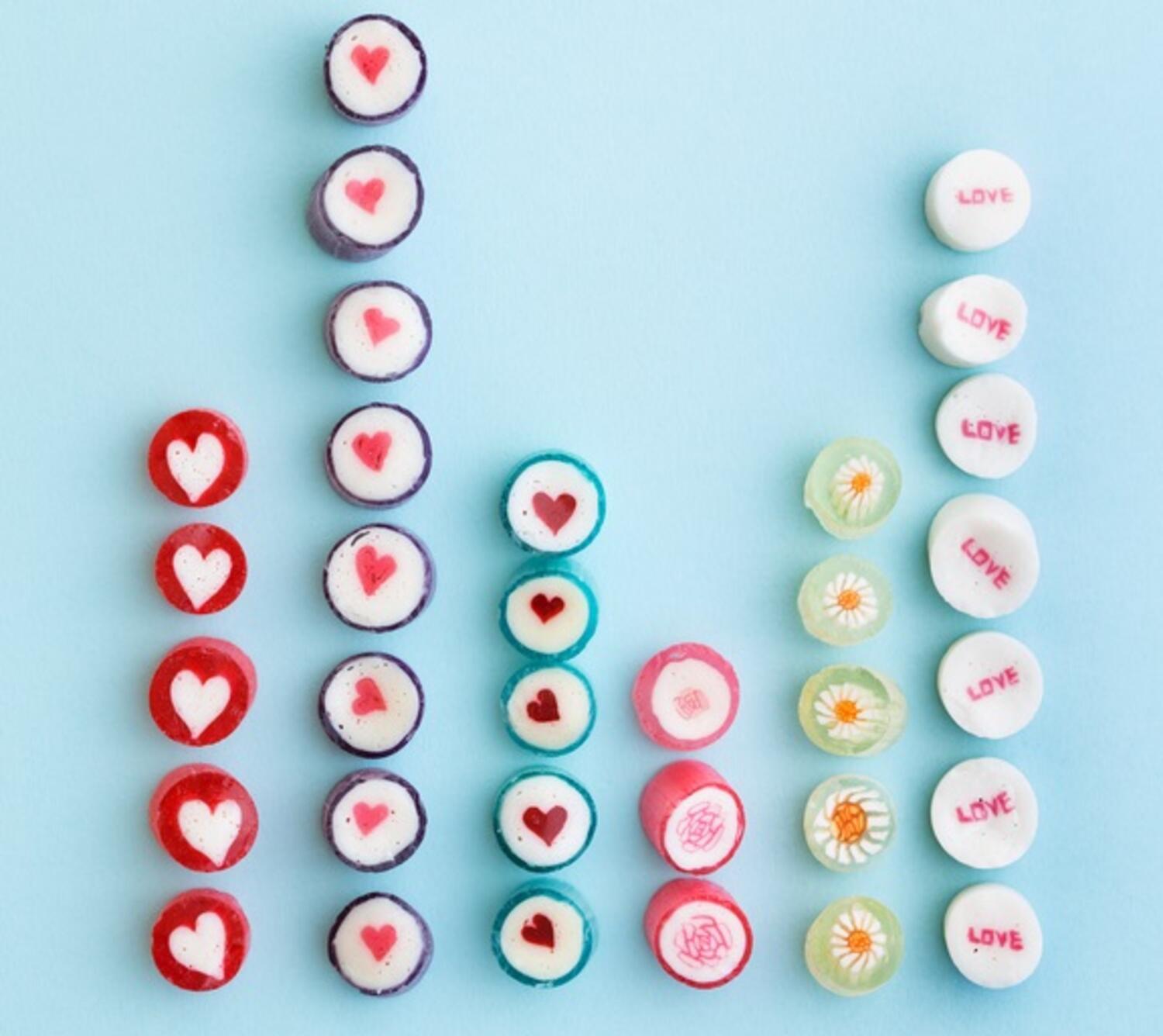 Recently I had the privilege of working with Union Square Hospitality Group (USHG), and one particular meeting with them altered my approach to working with clients.
For those unaware of USHG, it was started by Danny Meyer, a restaurateur, who owns and operates a number of well-known and highly rated restaurants predominantly located in Manhattan. The company is best known for their "Hospitality Included" policy that eliminates tipping in their restaurants. This effort feeds into USHG's "Enlightened Hospitality" philosophy, which puts their employees first as the key to running a meaningful and sustainable business, and resides at the heart of everything they do.
As any great company does, USHG puts measurements in place in order to monitor their culture and ensure it is aligned to and drives their business strategy. To that end, I assisted Danny in assessing his culture and making recommendations for additional opportunities. While I reviewed the results and helped his leadership team action plan, an interesting event transpired. Even though it was surprising during the moment, looking back I should not have been so amazed. The event demonstrated the consistent "Enlightened Hospitality" philosophy Danny drives within his business.
When we met, I was purposely being provocative with my feedback in order to stress key points and prompt new ways of thinking. After I made a particular comment, a member of the leadership team listed his top elements of what is required to sustain a thriving business. He listed typical elements as well as atypical ones such as focusing on employees. I asked if I could challenge and he agreed.
So I said he was missing one key critical one – love. That is, employees desire to feel loved, and thus cared for, by their employer. The sensation of love helps to create trust, and helps drive preferred employee behavior and engagement.
For those readers who want to see the research behind the importance of love in the workplace, recent Great Place to Work research reveals that high scores on Trust Index Survey assessment statements such as "People care about each other here" coincide with the highest profit centers, while statements such as "Management shows a sincere interest in me as a person, not just an employee" are key differentiators between companies in the top 10 versus the other 90 on our annual Fortune 100 Best Companies to Work For list.
In addition, a number of journal articles and blogs have been written on the subject. Can You Really Power an Organization with Love? by Duncan Coombe points to the importance of love as an operating system within the organization they term "LoveOS." Employees Who Feel Love Perform Better by Sigal Barsade and Olivia A. O'Neill explains how the more love co-workers feel at work, the more engaged they are. Some of these external writings do not emphasize, however, where love must begin – which is at the very top of the organization.
At this moment, in their corporate board room, Danny sprung up from his seat, threw his arms open, began walking towards me. He told me to, "Come here and bring it in." Danny gave me what I would describe as a rather long-lasting bear hug, similar to one you might get if you haven't seen a dear relative in many years. After this embrace, the team discussed the importance of emotional connection with employees and specific activities and behaviors that could further drive this feeling more intentionally.
The event reminded me of when I observed Margaret Keane, CEO of Synchrony Financial. Margaret conducts listening tours, as many great leaders do, so she can get a better understanding of employee suggestions. While many leaders employ a similar practice, the difference between Margaret and an average leader is how she does it. The Trust Index Survey statement "Management genuinely seeks and responds to suggestions and ideas" is a best practice which exemplifies the "what". The key differentiator is the "how." Margaret deeply listens, sits with an open posture, takes notes, shows concern, maintains eye contact, does not make promises she can't keep, and then works with her organization to ensure implementation and follow through.
Contrasting this experience is unfortunately all too simple. Many of us can easily recall organizations we have worked for where there's not a sense of meaningful concern for employees. I once worked with a large pharmaceutical company where assessment and analysis revealed a corporate culture of unkept promises, and rewards that intentionally promoted that behavior. Needless to say, mistrust was rampant and communication and engagement were low.
Showing love in the workplace is not difficult, but it takes commitment. I am looking forward to working with USHG in actively promoting and demonstrating consistent care for people throughout the organization. I'm also enthusiastically promoting this reframing of thinking with CEOs of companies large and small across the globe in order to create lasting profitability and great places to work for all.
Remember, as with any interpersonal relationship, saying "I love you" needs to be followed by actions to match the words.
Do your employees love your workplace? Find out now.
Do your employees love yourworkplace? Learn how you can find out here