In 1998, when we worked with Fortune to publish the first list of the country's 100 Best Companies to Work For, the story ran alongside ads touting the business benefits of Palm Pilots and the Internet. A lot can change in 20 years—including the fact that over this same period, employees' experience of the workplace has risen to the forefront of business leaders' priorities as they strive to attract and retain top talent, foster innovation, deliver outstanding customer service, and much more.
This relatively newfound executive focus on workplace culture is not surprising. After 20 years of studying the experiences of more than 10 million employees annually in over 50 countries, Great Place To Work has found a trust-based culture to be a strong driver of business success. As an example, a look at the average performance of publicly-traded companies on the 100 Best list shows that they provided nearly three times the return when compared to standard stock indices.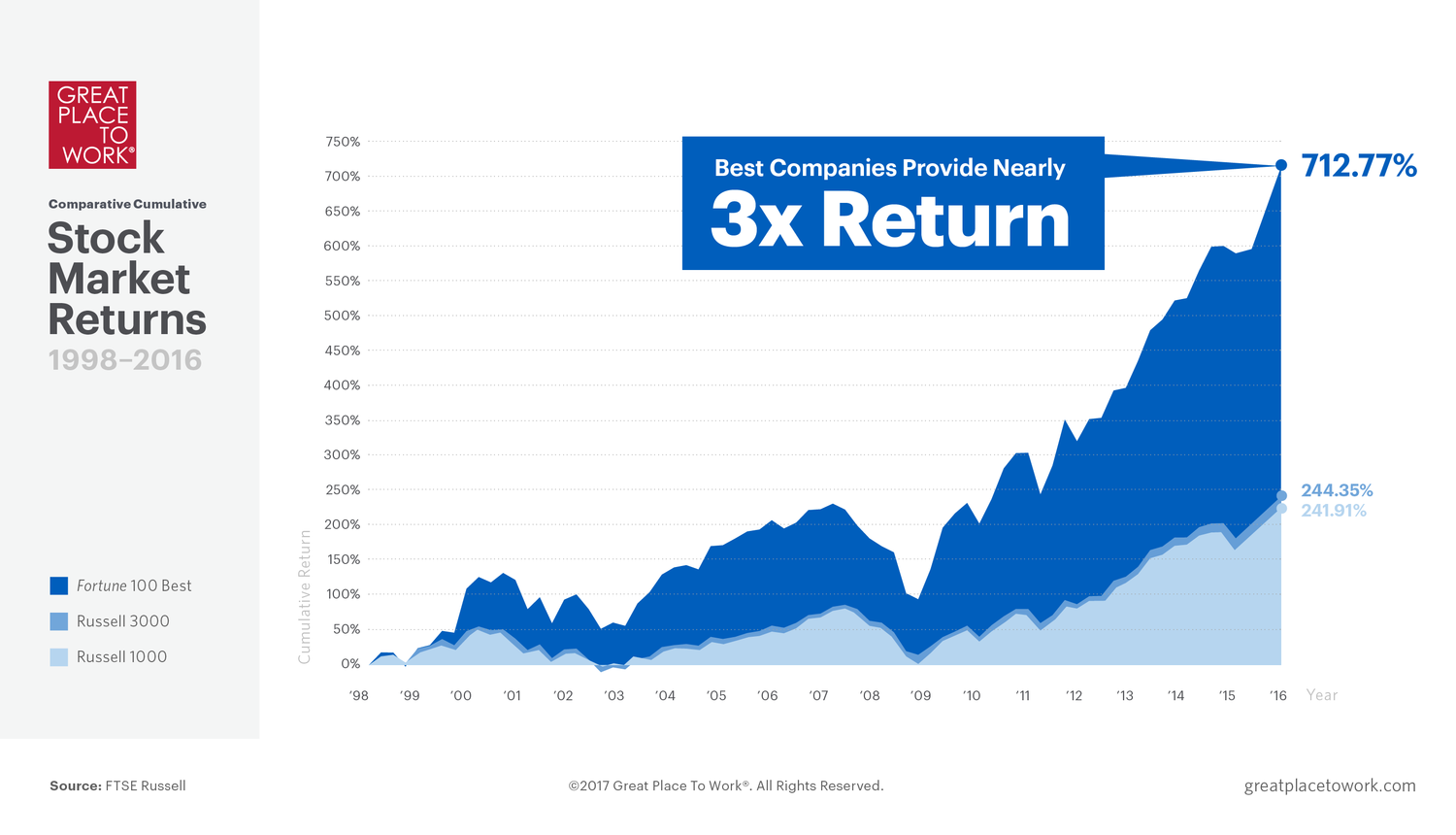 Just as the 100 Best Companies to Work For of the past two decades foretold that culture would become a top strategic priority, this year's 100 Best offer a glimpse into what employees can expect from their organizations in the years ahead. As the 100 Best Companies continue to raise the bar for the rest of Corporate America, we predict companies that aren't prepared to meet these expectations will fall behind.
"Offering an outstanding workplace experience to every employee matters now more than ever," said Great Place To Work Chief Innovation Officer Tony Bond. "The ongoing shift to the knowledge economy— and now to the human economy—along with the rise of Millennials as the largest cohort of American workers, means that offering a personally fulling workplace where all employees can achieve their full potential is no longer optional."
Where We're Headed

Based on our research of the 100 Best Companies to Work For, as well as current and projected trends, the "3 Predictions for the Workplace Culture" report presents how the best workplaces are setting the stage for the workplace culture of the future, which will include these key trends:
1. A Fairer Workplace For All Employees

Our research shows that employees' sense of fairness at work has increased more dramatically over the past 20 years than any other area—and, this fairness fuels growth. Our latest findings reveal that high-trust organizations that create a consistently great workplace experience for all employees, and that are diverse demographically, have revenue growth about 3x that of organizations that provide a less consistent experience and are less inclusive.
2. Increased Focus on Developing All Employees

When it comes to workplace culture, one of the top priorities reported by great workplaces each year is investing in the professional development of employees in all parts of the business. Our research shows that employees who are offered professional development or training are twice as likely to say they want to stay with their companies "for a long time" than those who are not.
3. A Deeper Sense of Purpose For All Employees

While fostering a sense of purpose at work has always been critical to a healthy workplace culture, a strong sense of meaning at work is becoming an increasingly significant priority for organizations—and has bottom line benefits.
As the place where people spend so much of their waking lives, workplaces that provide a positive experience for all employees are improving society overall. In short, Great Places to Work For All are paving the way to a more prosperous future—a future that every one of us can be a part of.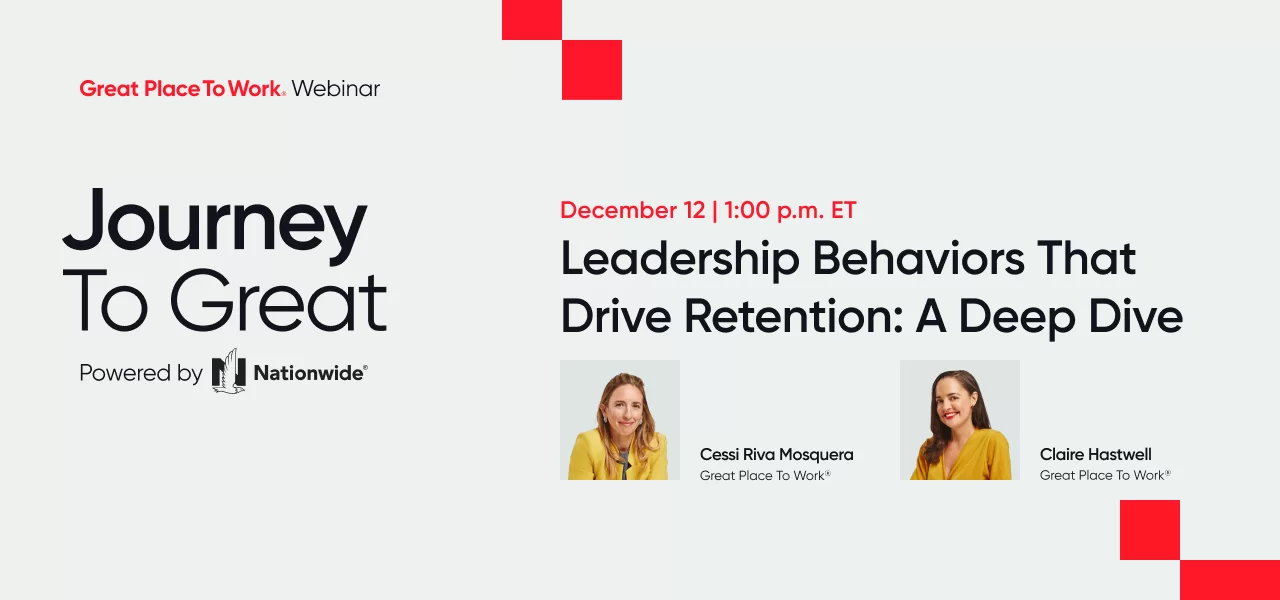 ---