Lay the groundwork for building a great team
In our 25 years of research into the Best Companies to Work For, we've learned a thing or two about the dynamics between great managers and their team members. Time and time again we've seen that employees of great managers collaborate better, innovate more, are more productive and provide better customer service.
But what does it take to be a great manager?
A great manager is generous with her time, taking care to know each of her team members on a personal level. A great manager understands that each of her team members has a preferred way to communicate, to relate and to contribute. A great manager meets their team members where they are and guides them to success, with respect and generosity.
However, in the daily pressures to "get things done" it's tempting, as a manager, to take the path of least resistance when interacting with your direct reports: to allow day-to-day exchanges to become transactional and void of meaning.
Below are five things you can begin doing today to make your employees feel respected, understood and supported:
Take the time to connect the dots

Rather than simply informing people about the company's goals, inspire your employees by helping them to understand how their work relates to the company's higher purpose and success.

Share fully and often

Instead of giving employees information on a "need-to-know" basis, share information fully and frequently with your team in variety of ways (ways that your team members will hear).

Proactively solicit feedback

More often than not, innovation and great ideas come from people on the frontlines. Proactively ask your team members for suggestions and enable them to have input on decisions that impact them.

Be accessible to your team

Make yourself accessible in a variety of ways so that employees can ask questions, express concerns or provide other feedback. Be sure to act upon any feedback you've received!

Recognize a job well done

As a manager you have the ability to create a "climate of appreciation" among your team. Do this by sincerely recognizing when someone goes the extra mile. Plus, don't underestimate the power of peer recognition – establish a program that allows your employees to recognize one another for a job well done.
We know that becoming a great manager is a journey, which is why we've developed the 1 ½-day Great Place To Work Leadership Development Program.
Our program reveals how managers at the Best Companies create strong teams, shows you how you measure up, and provides you with simple tools you can use within your own team.
Upcoming Sessions: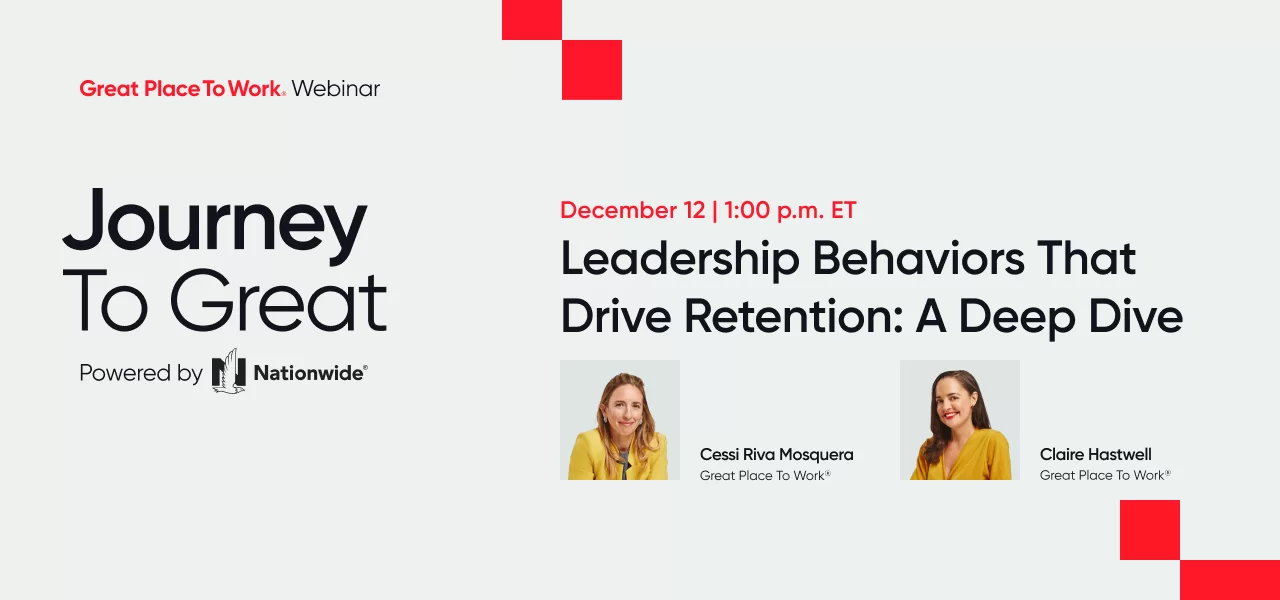 ---