Celebrating 20 years of Transforming Workplaces
It was 20 years ago, in 1992, that we conducted our first workplace assessment with Golden Grain, a pasta company in the San Francisco Bay area. It was the very first time we used our Trust Index© employee survey that has since surveyed over 10 million employees in 45 countries, on 6 continents. And that reach is growing! This year we will be expanding to China, Turkey, Sri Lanka and Singapore.
In fact, it was just last year that we introduced the World's Best Multinational Workplaces list. This award is to honor the few companies that are able to create great workplaces across borders and throughout the world's many different cultures. Companies such as Microsoft, Marriott, and American Express, to name a few, have set standards globally that we hope one day will become the norm. After all, our mission is to build a better society by helping companies transform their workplaces.
We have established the gold standard of what companies aspire to create in terms of workplace culture, and people all over the world look to us to identify the best workplaces. In addition to our lists, we have developed a number of products that help individual companies and managers transform their workplace. Our This email address is being protected from spambots. You need JavaScript enabled to view it. offer a variety of services and tangible advice on how to maximize any company's strengths. Our Journey! Leadership Development program gives the tools necessary to managers and supervisors to help improve the productivity of their team. We also offer events, books, webinars and workshops, including our annual Great Place To Work Conference, to reinforce our mission.
We believe any workplace can be great, and we look forward to many more years of continued service towards making this ambitious goal a reality.
Happy 20th Anniversary, Great Place To Work!
Over these 20 years we've analyzed thousands of surveys and learned that trust is the key to creating great workplaces. Building trust in the workplace is the best investment that a company can make. It leads to better recruitment, lower turnover, great innovation, higher productivity, more loyal customers and higher profit
Learn how Great Place To Work can help your company transform its workplace!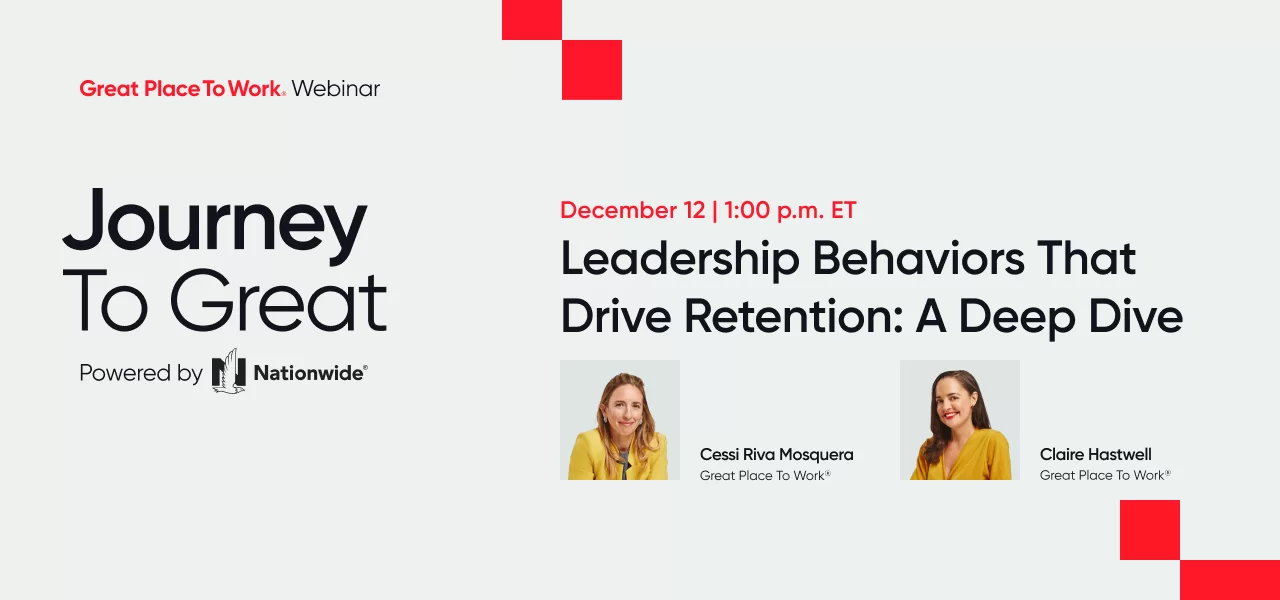 ---