Announcing the Finalists for the We Love our Workplace Video Contest
Next week, the 900 attendees at the 2012 Great Place To Work® Conference will select the Grand Prize winner of our first-ever "We ♥ our Workplace" video contest, sponsored by Sofitel. Great Place To Work received over 100 entries and evaluated several hours of video and the wonderful, warm expressions of employee happiness they captured.
We are pleased to announce our 10 finalists (in alphabetical order):
On Twitter?
Send a congratulatory Tweet to a video contest finalist. Don't forget to include the conference hashtag #GPTWConf and their Twitter handle. (Listed after their name)
Appletree Answers - @appletreecall
Atlantic Health - @HealthAtlantic
CHG Healthcare Services - @CHGHealthcare
Conagra - @ConAgraFoods
Insomniac Games - @insomniacgames
Martin's Point - @martinspoint
Mattel - @Mattel_Inc
Mayo Clinic - @MayoClinic
SAS - @SASsoftware
Wegmans - @Wegmans
All of the submissions were as unique as the companies that created them. But while incredibly different in style, message, and personality, there were a few key themes that connected all the video finalists, including:
A genuine belief that what makes a workplace great is the people you work with.
A real sense of team and working together to accomplish company goals.
Welcoming expressions of individuality and originality.
Enjoyment of one's actual work.
Pride in the reputation of the company and what the company contributes to the community.
A sense of celebration – celebrating company culture, values and accomplishments.
An appreciation for opportunities to develop and advance.
Sure, there was some talk of perks, and some boasting about beautiful campuses, and exceptional benefits, but at the core was a real sense of pride.
We are grateful to all of the companies that gave us a glimpse inside their workplace culture and look forward to sharing some of their videos with you over the coming weeks.
Good luck to the finalists!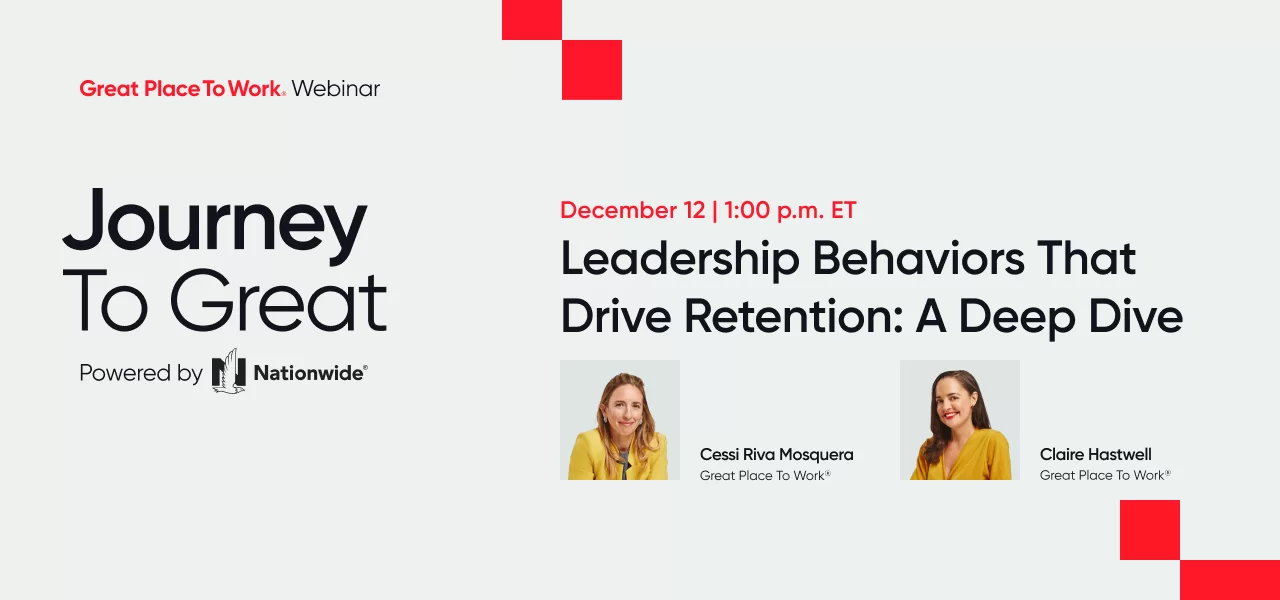 ---