How to Create an Inclusive Company Culture
One of the key elements in the Virtuous Circle of a trustworthy leader that I write about in my book, The Trustworthy Leader is inclusion. Inclusion is reflected in a trustworthy leader's commitment to being a leader for everyone, and finding ways to spend time with people throughout the organization - not just the 'high potentials', the people in the c-suite or the up and coming next generation leaders.
Trustworthy leaders know the importance of inclusion - that they need to connect with every person in the department, division or organization in order to be effective at creating an inclusive company culture. They go out of their way to live up to the term 'leader' and to acknowledge every person in the organization or group as someone who will be impacted by their leadership actions.
During an interview for my book with Stew Leonard Jr. (President and CEO of Stew Leonard's, a regional grocery chain on the east coast) he talked about a recent training workshop he had been to in which the workshop leader kept talking about the importance of promoting leadership training to the 'C-suite'. Stew joked that he didn't even know what the 'C-suite' was at Stew Leonard's because leaders spent so much time out on the floor with everyone.
"I told her that I hoped we never had a C-suite' at Stew Leonard's. You really want a floor-suite where everyone's on the floor. You can't operate all the time like that, but for me it's an example of the importance of being connected to the front line and what's happening with customers."
Stew's wisdom is something that many leaders can miss out on as they learn and grow into their leadership responsibilities. With so much specialized attention placed on identifying and singling out a few individuals for high intensity leadership training and career development, the importance of connecting with people and creating an inclusive company culture can be overlooked.
A focus on 'high performance' conveys an image of needing to be fast paced, always on, making decisions quickly and moving on to the next project. Yet when do you talk with people, connect with those who are supposed to be following your lead? Why would someone follow you if they don't really know who you are and, more importantly, if they aren't sure that you know or care about them and their own learning and development?
To promote an inclusive company culture, Stew Leonard's encourages leaders to spend time on the floor with employees and customers, and offers training and career development to everyone. Leaders and managers, in collaboration with the training department, meet with people to talk about what they can aspire to from their current position. Leaders talk with team members about their interests and goals and share career ladders that provide guidance on ways each individual can move forward in the workplace.
Lots of people are familiar with the saying 'people are our most important asset'. Yet actions speak louder than words.
What are you doing in your leadership practice to promote an inclusive company culture?
Amy Lyman is co-founder of the Great Place To Work® and researcher/writer. Her current focus is on the key contributions of Trustworthy Leaders to the creation and support of successful groups and organizations.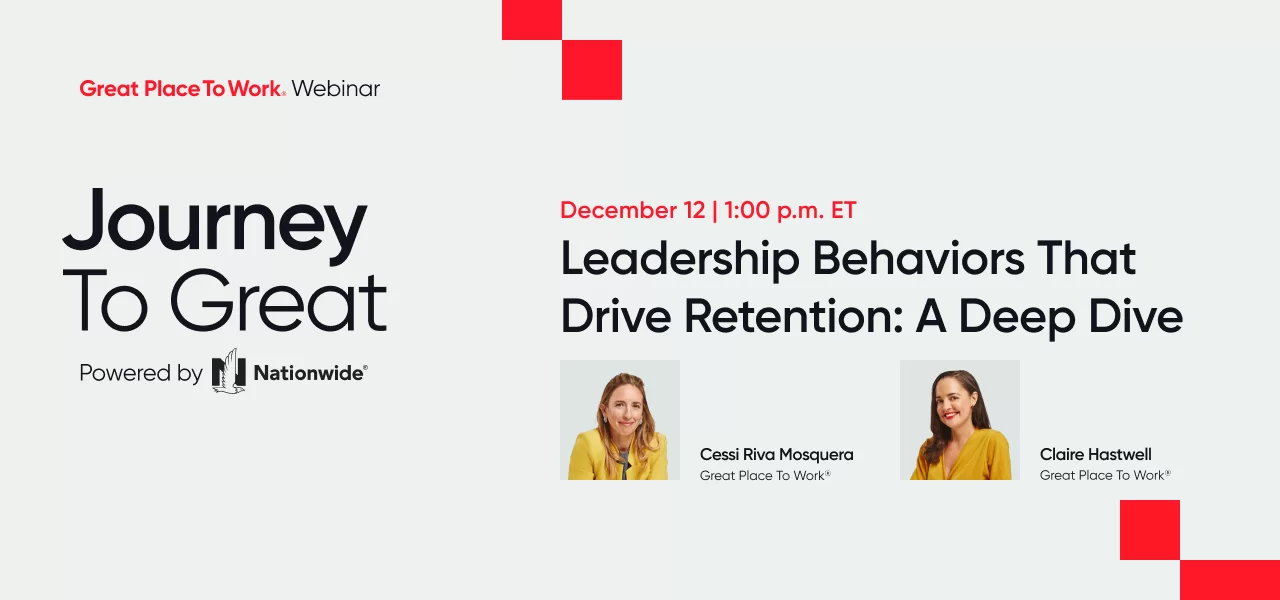 ---