5 Ways to Leverage the Physical Workspace to Address Future Trends
Part One of a Two-Part Blog Series What will your workplace look like in the future? How will your office integrate big data to create happier, more productive employees? Who will be your next generation of leaders and how will their expectations change the landscape of the physical work environment?
These are just a few of the questions we explored recently with a group of forward-thinking business leaders from across the country. During the 2015 Great Place To Work® Conference in Dallas, Kahler Slater, in partnership with Granite Properties, a fellow recognized Best Small Company to Work For held a Think Tank focused on the future of the workplace. We facilitated a lively discussion with 40 guests to explore the topic from many angles.
In preparation for the event, we reviewed a variety of research reports, relevant articles, books and futurists' predictions to identify trends that we believe will influence the way in which people will work. We narrowed the information down into five workplace trends to focus the group discussion. Your company should be paying attention to these trends in order to prepare for the future and leverage the environment to support culture and engagement.
Authenticity: Communicating a company's true culture, story and reflecting values.

It's no mistake that we at Kahler Slater lead with authenticity. And you should, too. It's the foundation for building trust and transparency, which are more important to employees today than ever before. An organization's authenticity is not a goal, it's the result of providing consistent authentic experiences over time. People don't want to hear your intentions, they want to experience them.

Companies that do it well have spaces that visibly manifest the company culture, have spaces that demonstrate their values and external messages match what the employee experiences within the office walls. Great workplaces do a great job of using their walls to tell brand stories and connect with their employees.

When there is a disconnect between the front of the house and the heart of the house, employees notice − especially millennials. The physical environment is a visible way to demonstrate the connection consistently every day.


Inspiration: Workspace that is purposely designed to inspire employees.

At the 2015 Great Place To Work® Conference, former Twitter CEO Dick Costolo told the packed house, "It's not about the perks. It's about connecting employees to why we do what we do and how we got to where we are today." Your walls can reinforce that inspiring story.

Companies are commissioning art, creating proprietary design centers and designing award winning architecture and interior design to inspire. Some companies are creating murals of the company goals and using it as "wallpaper" on the walls. Some are hiring artists and illustrators to turn words into pictures to better communicate an inspiring company vision. Some are simply finding beautiful ways to tell their stories through graphics in the workplace.

No matter the method, companies are appreciating the value of using the physical workplace to inspire employees.


Healthy Workplace: Promoting wellness and well-being at work.

The focus on a healthy workplace is going well beyond the old definitions of ergonomics and non-smoking campuses. Today, health, wellness and well-being are looked at as imperative contributors to workplace productivity. Having places that encourage movement and spaces that take care of your mental health are increasingly important as the work/life experience blurs.

Views and access to nature are proven to increase performance. It used to be innovative to pull private offices off the perimeter of the building. Now that is status quo – that just brings more daylight further into the space. Now companies are doing that and dropping panels to provide views to everyone.

Rest is critical to performance; just a 20 minute cat nap is all it takes. Furniture companies are banking on the value of naps and are bringing various designs to the market. But this is an example that requires you to know your culture. If the culture doesn't support napping and people think their manager will see them as lazy, that $6,000 nap pod will go unused.

So what does this all mean? People who feel good and feel cared for work harder.


Camaraderie: Fostering collaboration and building camaraderie.

Studies show that collaboration is necessary to achieve innovation and individual work is declining. Companies around the world are reducing employees' personal space and increasing collaboration space. Just as important is creating a culture of camaraderie. We know that friendships at work contribute to having a highly engaged workforce.

As collaboration increases, we see great workplaces not just focusing on the number of conference rooms, but the variety of spaces that fit various types of interactions and sizes of groups. Companies who are closely in tune with this take great care to even plan for "spaces between" where impromptu gatherings and conversations often happen like stairways, corridors, hallways and other nooks and crannies that can become great collaboration spaces.

Research shows that face-to-face interaction is the most valuable type of communication within teams. Offices are being designed to encourage camaraderie by creating club-like spaces where people want to hang out. They are destinations that are multi-purpose, functional and comfortable.


Choice: Providing choice and a sense of control over the location and the way in which people work.

Choice is the new currency in the workplace environment. Having choice over the way in which one works and the surroundings in which one works is seen as a pathway to promoting FLOW (an optimal work state of being), collaboration, satisfaction, and high performance.



In a world where half of the workforce consists of introverts, the past decade of groupthink-friendly open workspace design has resulted in great debate. Introverts tend to prefer less stimulating environments and quiet concentration. Conversely, extroverts are energized by social situations and tend to be assertive multi-taskers who think out loud and on their feet. This can be distracting to those who work best in silence. The right mix of private spaces and open environments, combined with policies that allow employees to select the space that accommodates their preferred work style, creates maximum productivity for everyone.

Choice can also include things like selecting geographic location, working from home, temperature and lighting control, personalization and schedule flexibility. It is known that when employees feel a sense of control over their work and surroundings, satisfaction and productivity are enhanced.



There are myriad workplace trends and design strategies to consider when embarking on any new office design project or even just a workspace refresh. What we know is that in today's knowledge economy, people are an organization's biggest asset. We expect people to be innovative and push productivity. But they will only do their very best work in an organization with a healthy culture and an environment that is authentic, inspires, promotes well-being, fosters camaraderie and provides choice to employees.
How is your organization preparing your workplace for the future? We'd love to hear about it. Contact me at This email address is being protected from spambots. You need JavaScript enabled to view it. . Stay tuned for Part Two of this series to be posted in October where we will share the findings from the Future of the Workplace Think Tank.
About Glenn
Glenn Roby is a Vice President and leader of Kahler Slater's Business Environments Team with a focus on workplace design strategies that optimize organizational culture, employee productivity and real estate assets. As a key member of the Kahler Slater's workplace environments research team, he has visited and benchmarked many Best Companies across the country. You can connect with him on LinkedIn. Kahler Slater is an interdisciplinary architecture, interior design and environmental branding firm serving visionary clients around the world. The firm has been rated a Best Small Company to Work for in America for eleven straight years.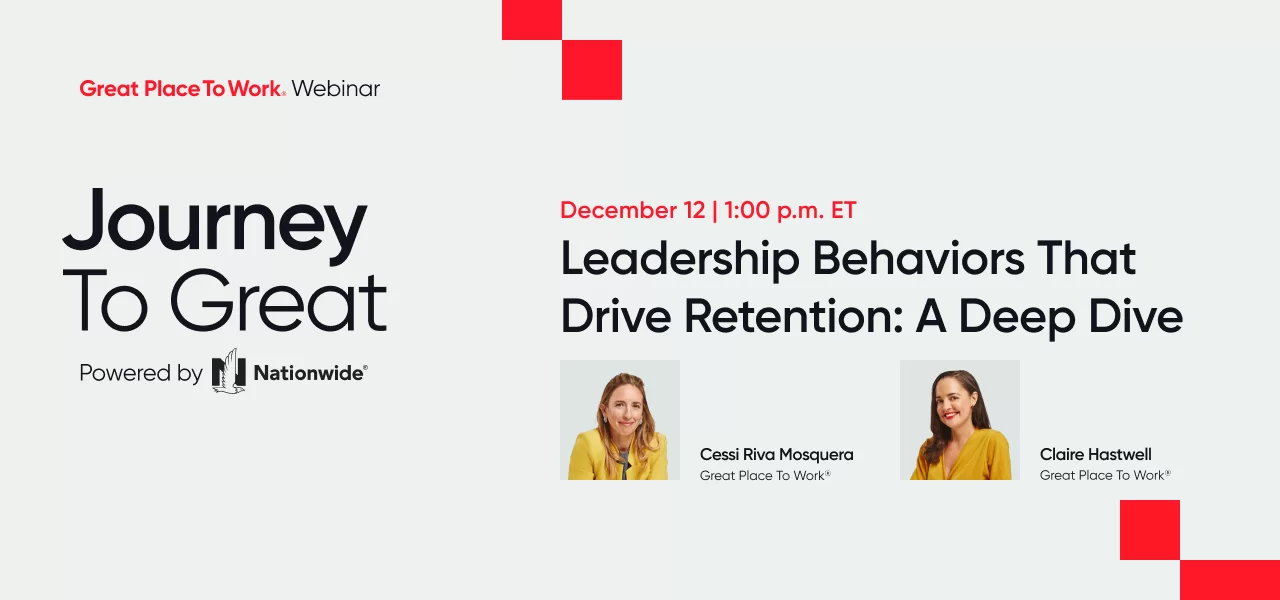 ---