Transforming your Company Culture during Challenging Times
One of the largest accounting firms in the world, Ernst & Young is no stranger to business success. They have also accomplished the amazing feat of appearing on the FORTUNE 100 Best Companies to Work For® list 14 years in a row. At this year's Great Place To Work® Conference, Ernst & Young presented on how they not only survived the economic downturn, but also managed 15% growth while remaining a Best Company.
Ernst & Young understood that they needed to make drastic changes when the recession hit. This is not surprising; what is surprising are the changes they chose to make. The board members were asked to invest in their people, to hire an additional 2,000 employees when every other company was making cutbacks. If that wasn't enough, the board was also asked to invest in more programs that focused on training, employee engagement, and improving the overall company culture.
The board members agreed. They invested heavily in new hires, training, and employee engagement programs and experienced a 15% decrease in revenue that year. This initial hit was expected.
Eighteen months later, Ernst & Young experienced 15% growth as a result of the changes made to their company culture. And every year since then, they have continued to experience 30% growth. They transformed their company culture by fundamentally redesigning their training and employee engagement programs and the metrics used to measure them.
As a final piece of advice on how to transform your workplace culture and ultimately achieve business success, Ernst & Young offered this simple, two-step process:
What are your priorities? Chances are, you are from a smaller company and won't be able to implement mass change all at once. Determine your priorities by first focusing on the non-negotiables.
What is your strategy? Make a plan of action. Not sure how? Find out how Great Place To Work can help you transform your workplace.
As an example, Ernst & Young examined which departments were outperforming others. They found a common thread- quality of feedback. Since then they have focused on improving their company culture by providing quality feedback to all associates, and have seen a steady spike in employee engagement as a direct result.
What steps could your company take to enhance your workplace culture?
Tiffany Barber is the Associate Manager of Marketing and Communications and guest blogger for Great Place To Work®.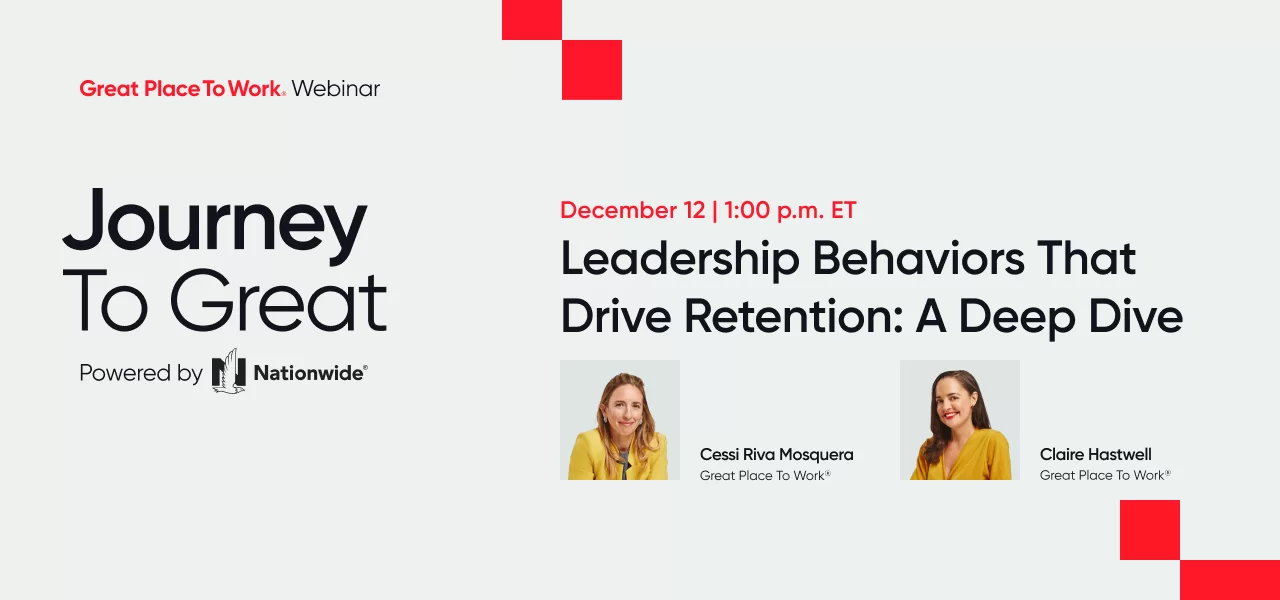 ---