100 Companies voted best to work for in Europe by their employees
The 2012 survey was conducted with over 250,000 employees across more than 1,500 European organizations. Microsoft tops the Best Workplace list in the multinational category, while Tetra Pak manufacturing facility in Italy and Finnish IT company Futurice top the Large and SME categories, respectively.
Benefits of being a Best Workplace
Europe is at a crossroads. Growth and expansion characterize some sectors, uncertainty over the future of the Euro drives others. But whether a company is growing, stable or facing challenges, all 100 companies on our three Europe lists demonstrate that creating and maintaining a great workplace is good for business. Key benefits include enhanced employee recruitment and retention, reduced labor costs, increased productivity and profitability, and better share prices.
All of our 100 Best Workplaces in Europe have also been recognized as Best Workplaces in their respective countries. What unites them across countries, economies and cultures is strong and visionary leadership and a commitment to creating the kind of workplace where employees trust their management, have pride in what they do and enjoy working with their colleagues. It is these motivated and dedicated employees who are more likely to support the organization and see it through times of both growth and economic uncertainty.
"All companies recognized on Great Place To Work®'s Best Workplaces in Europe list have established trust-based work cultures that set the standard not only in Europe but around the world," said José Tolovi, Jr., Chairman of the Board, Great Place To Work®. "This achievement is a testament to the strength of the organizations' leadership and their commitment to building a great workplace regardless of country, industry or size. Whether economies are growing or under strain, these great companies recognize the importance of a workplace culture based on trust, pride and camaraderie and the positive impact this can have on business performance."
Want to see your company on one of our lists? Apply today!
Lexi Gibson is the Global Business Operations and Communications Manager and guest blogger for Great Place To Work®.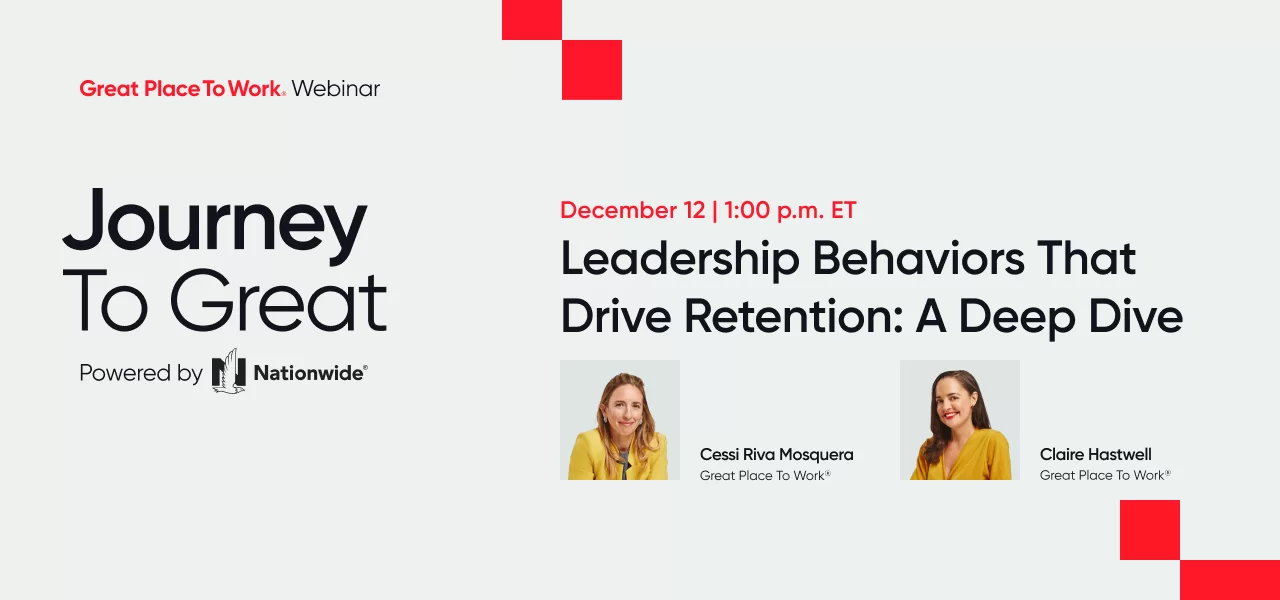 ---