Image: Co-president and CFO, Brandy Amidon and her daughter, Annabelle, in their family-friendly office.
Employee engagement surveys are a great tool for assessing your company culture, but just collecting the data isn't enough. To gain real, tangible results in the workplace, you need to dig deep and analyze the "why" behind your survey results.
Creative agency Brains on Fire knew they needed to make a change. Traditionally, agencies have been top-down cultures, and Great Place To Work employee survey results showed this old-school model was negatively impacting employee engagement and trust.
To fix this, Brains on Fire identified the greatest opportunity areas by targeting their lowest-scoring employee experience areas and comparing those scores to the Fortune Best Small & Medium Workplaces™ benchmark. This benchmark is available in the Great Place To Work employee survey.
The company then set up a series of employee feedback sessions to gain deeper insights into the data.
The strategy worked. The company leapt from a score of 74% in 2018 to an impressive 92% in 2020.
Pinpointing opportunities for improvement
Survey results revealed two major categories where employees felt most frustrated: experience of management behaviors and perception of pay. Zeroing in on these factors gave leadership clear direction for their next steps.
Once Brains on Fire knew where they needed to focus their efforts to have the biggest impact on employee experience, they leaned in to understand why.
Using feedback to interpret employee survey data
Leadership set up small meetings, typically consisting of three to five employees at a time, before developing any strategies in response to survey results. These intimate group sizes created a space where everyone had a voice at the table and felt that they were being heard.
Meeting facilitators asked employees about their values and what they enjoyed about their work. They then compiled this information to craft a clear explanation of who Brains on Fire is and what they believe as a company.
"We were very intentional," says Brandy Amidon, co-president and CFO. "If you want to boil down the reason behind our score increase, I think it's a result of being intentional about defining our values and the rules we want to live by, not just at work, but in life," says Brandy. "Now we are able to live out those values on a daily basis and build true trust amongst our team."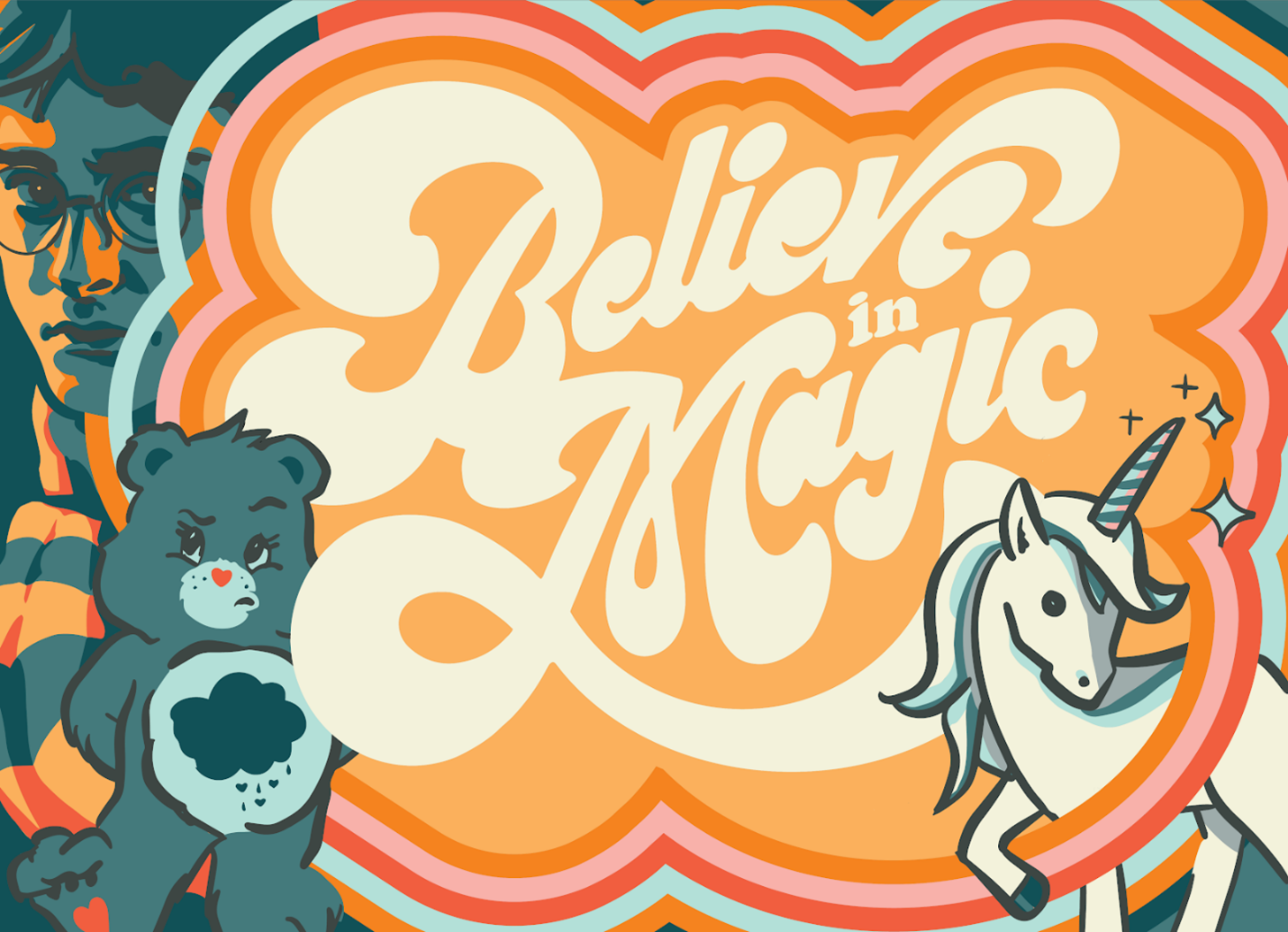 "We Believe In Magic," one of Brains on Fire's values, which was conceived after gathering feedback from their employees.
Creating data-driven solutions to employee engagement
Based on employee feedback, the company created a series of "golden rules," or team values, such as "clear is kind" and "de-escalate versus escalate."
Brains on Fire also began to roll out changes that specifically addressed their lower-scoring survey responses:
They formed a new leadership team, made up of seven people who meet on the regular to make core decisions so employees can be assured it's not just one person calling the shots
They began giving staff more input when it came to onboarding new clients — including the whole client team on client meetings to provide a firsthand understanding of client needs and perspectives, a drastic change from the traditional agency model of the past
They clarified the process around pay raises and promotions so employees could set a career path within the company that matched an agreed-upon pay scale, taking the mystery out of the salary conversation
They created a sense of kindness and togetherness by celebrating things like birthdays, anniversaries, life events, and new hires
When Brains on Fire surveyed their employees with our Trust Index™ survey two years later – employees scored their experience 18% higher than in 2018. Jumps in employee survey results this drastic are rare.
Having a systematic and continuous way of gathering feedback around the employee experience gave Brandy and her team the data and insights they needed to create a roadmap for affecting positive change.
Overall, the process of analyzing the data has helped the Brains on Fire team be more transparent and vulnerable with one another.
"It's hard being a leader, because you're expected to know all the right decisions and have all the answers," says Brandy. "To open ourselves up as owners and leaders and say, 'We might not have the best solutions, but we'll figure it out together,' has helped us become so much stronger and grow as a tight unit."
Discover how you can use data to improve your company's culture with our survey and employee engagement tool.
---