Regional List Badge Guidelines
The Regional List Badge is awarded to companies who have achieved the top scores in a designated region. You've earned the right to display the badge proudly and royalty-free. When using the badge, you also agree to our

Terms & Conditions
.
Alignment & Spacing
When using the list badge on locations such as website graphics, social media creative and printed products, keep in mind grid alignment guidelines and the preferred minimum clear space.
Grid Alignment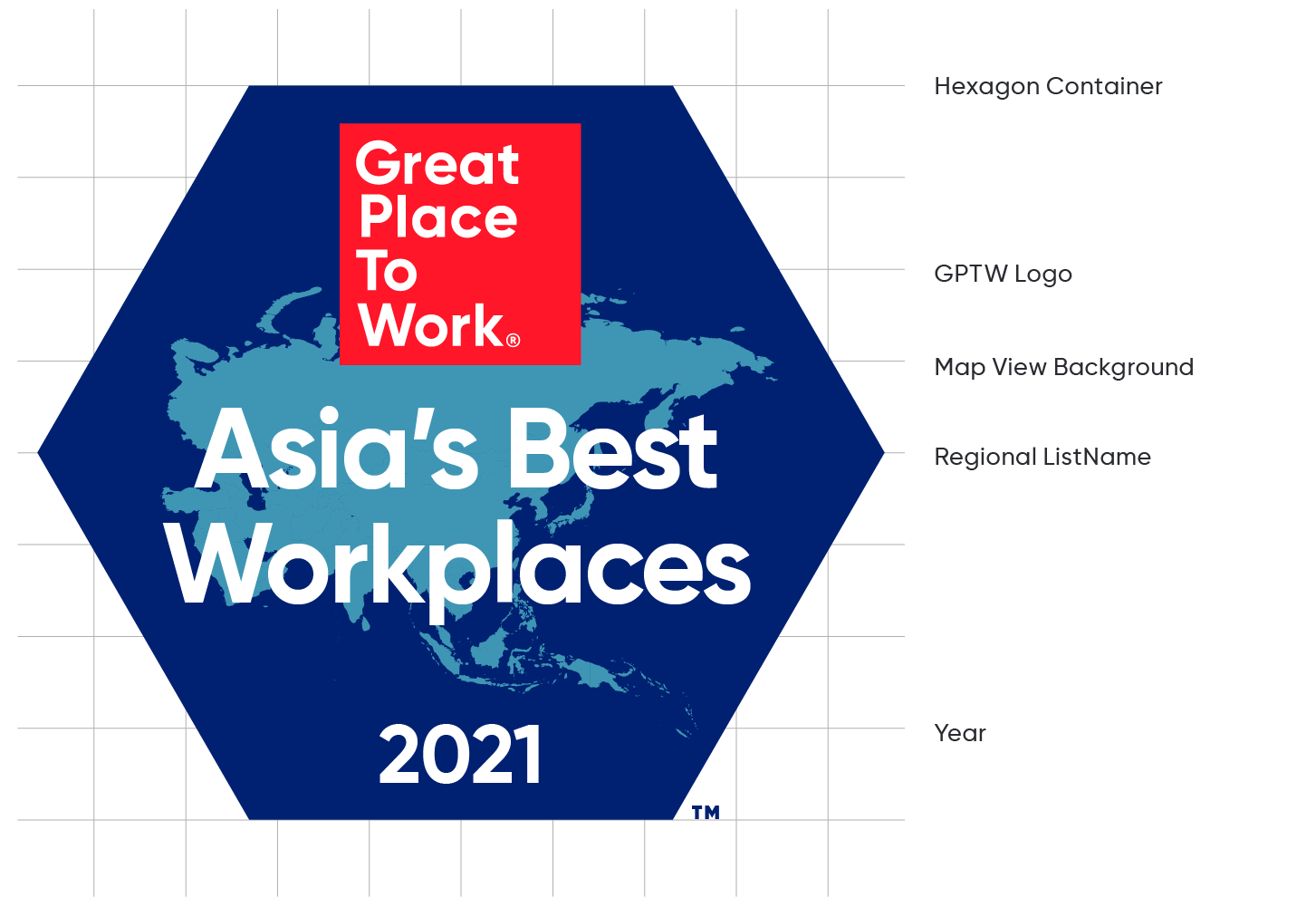 Clear Space

Color
The default version should always be the full color. A monochromatic or black and white version is only permitted for printed products that require a grayscale.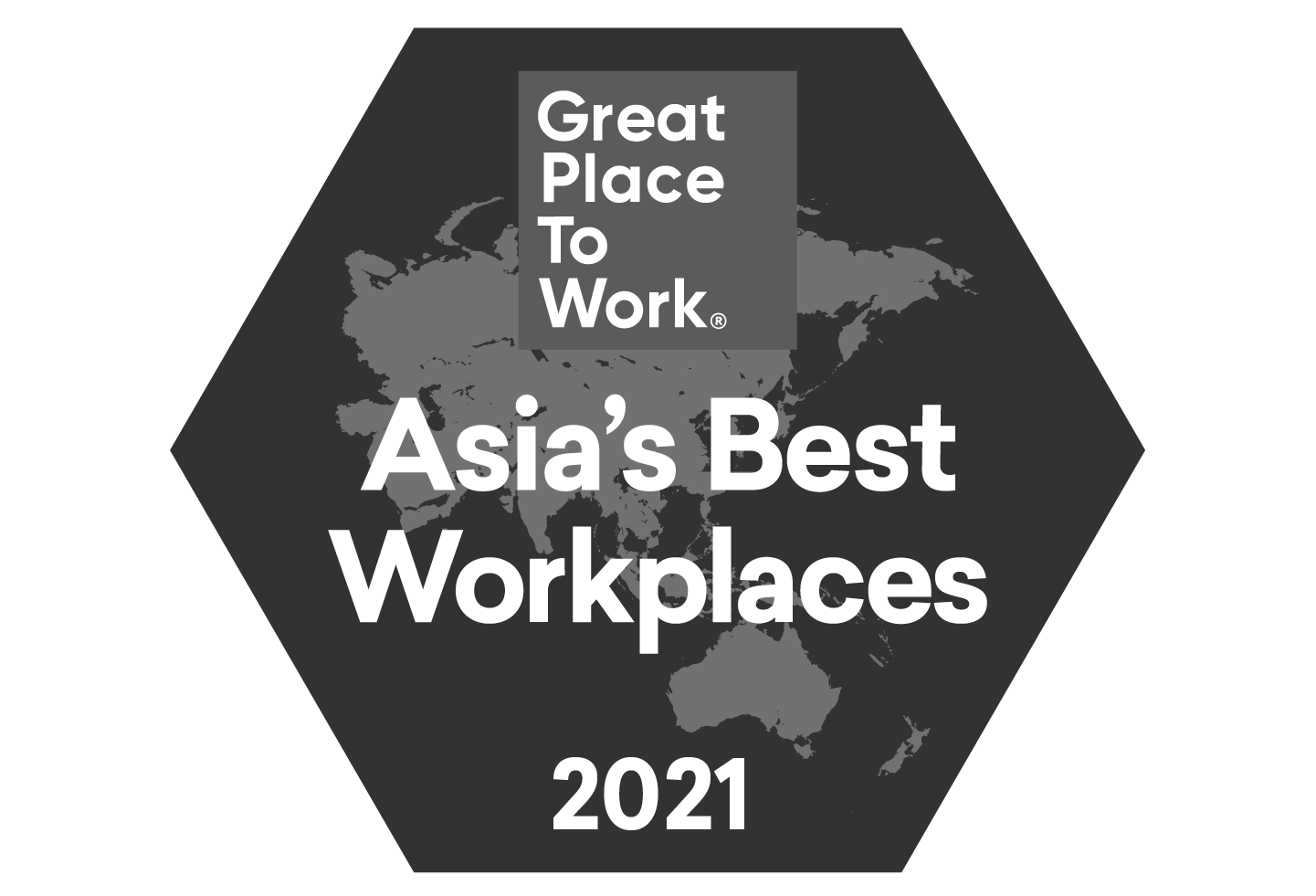 Who can use the badge?

Only companies recognized as one of the 2021 Regional Best Workplaces can use this logo.
I am Certified in a country, but I do not rank on their National List. Can I use the Regional List badge?
Yes. Winning companies on Asia's Best Workplaces list can use their badges in any country in Asia where they are Certified (not just where they appear on a list).
Can I use the Best Workplaces badge in a global campaign?
Yes. If Company X wants to use this logo in an international, global or corporate campaign, it can do so if it mentions the countries (i.e., in this case, Brazil, Argentina, Spain, Ireland, and Germany), in which it is recognized as a great workplace by Great Place to Work®.