Are these 5 HR challenges holding back your workplace?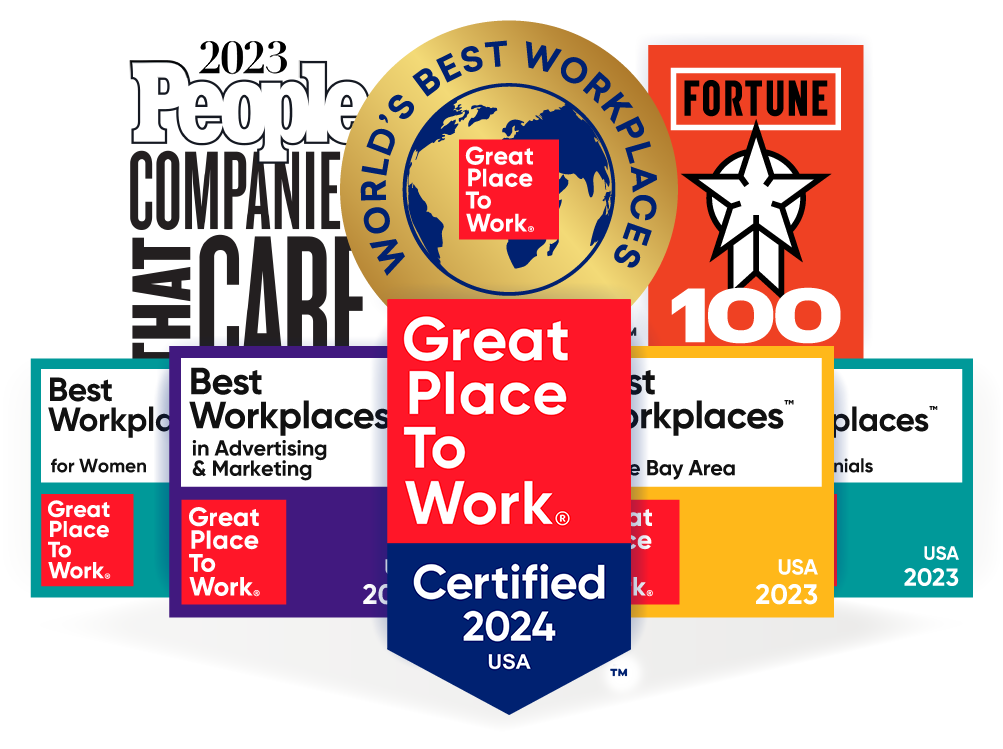 Get recognized for being a great place to work
Share your unique organizational culture and employee experience with the world.
How it works
Companies that want to be on a Best Workplaces List start by earning Great Place To Work® Certification™. Through the Certification process, we capture employee feedback and details about the programs and practices that make your workplace unique.
Survey your employees
Select a two-week period to launch the Trust Index©, our research-backed employee survey experience.
Complete the Culture Brief
Provide details about your company's programs and practices on our Culture Brief.
It pays to be a Best Workplace
Top talent
Attract and retain the best employees.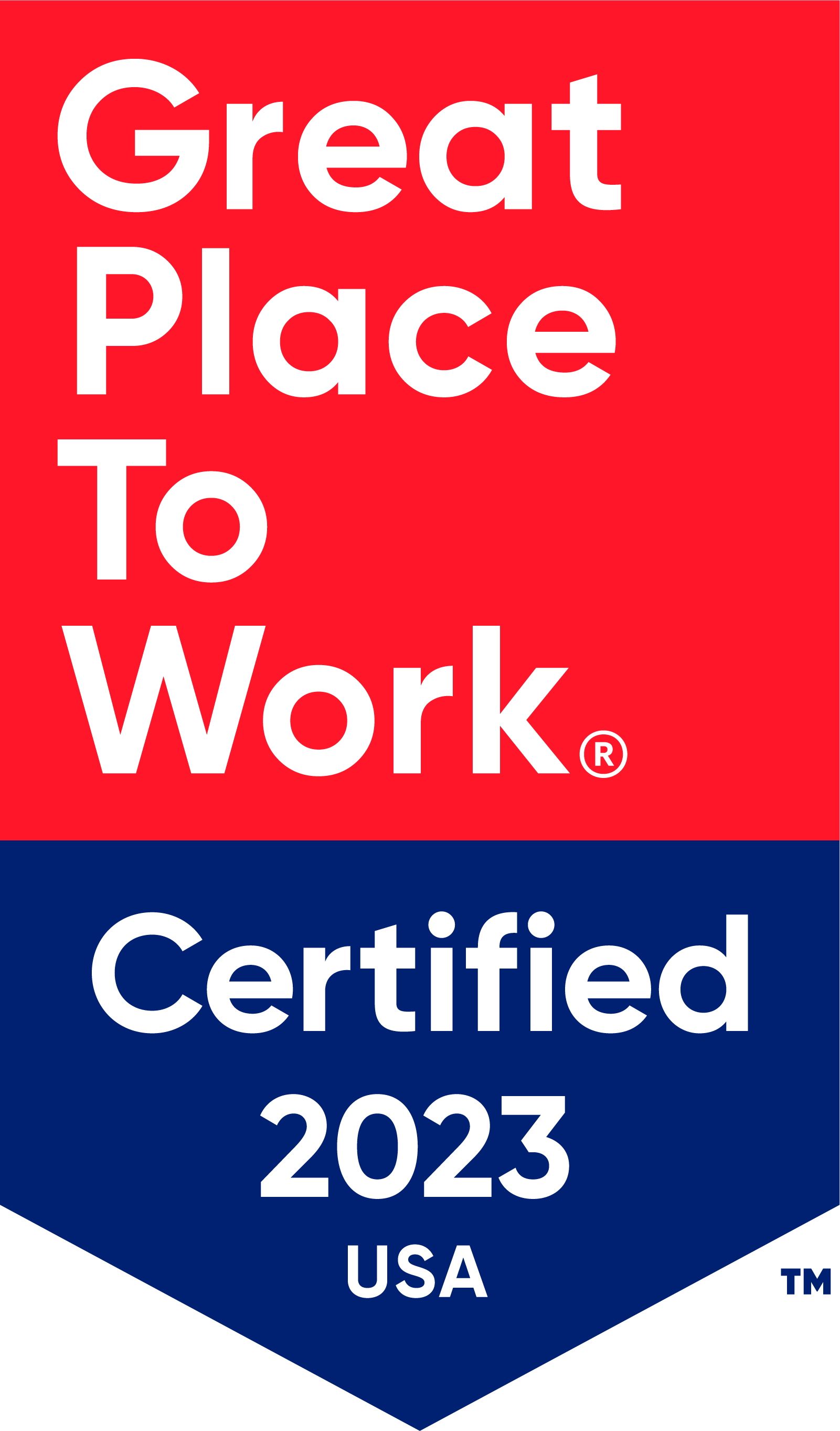 Competitive edge
Customers prefer recognized companies.
3x market returns
Certified companies substantially outperform the market overall.
Ready to get started?
Great Place To Work Certification is step one in being evaluated for our Best Workplaces Lists, including the Fortune 100 Best Companies to Work For®.
Fill out this form, and we'll connect you with a team member who can help you find which Certification subscription is best for your business. Earning Certification can be done in as few as 2 weeks.
Thank you for your interest in Great Place To Work's recognition opportunities. We will be in touch shortly to give you more information about our Best Workplaces lists and answer any questions.
The most respected recognition program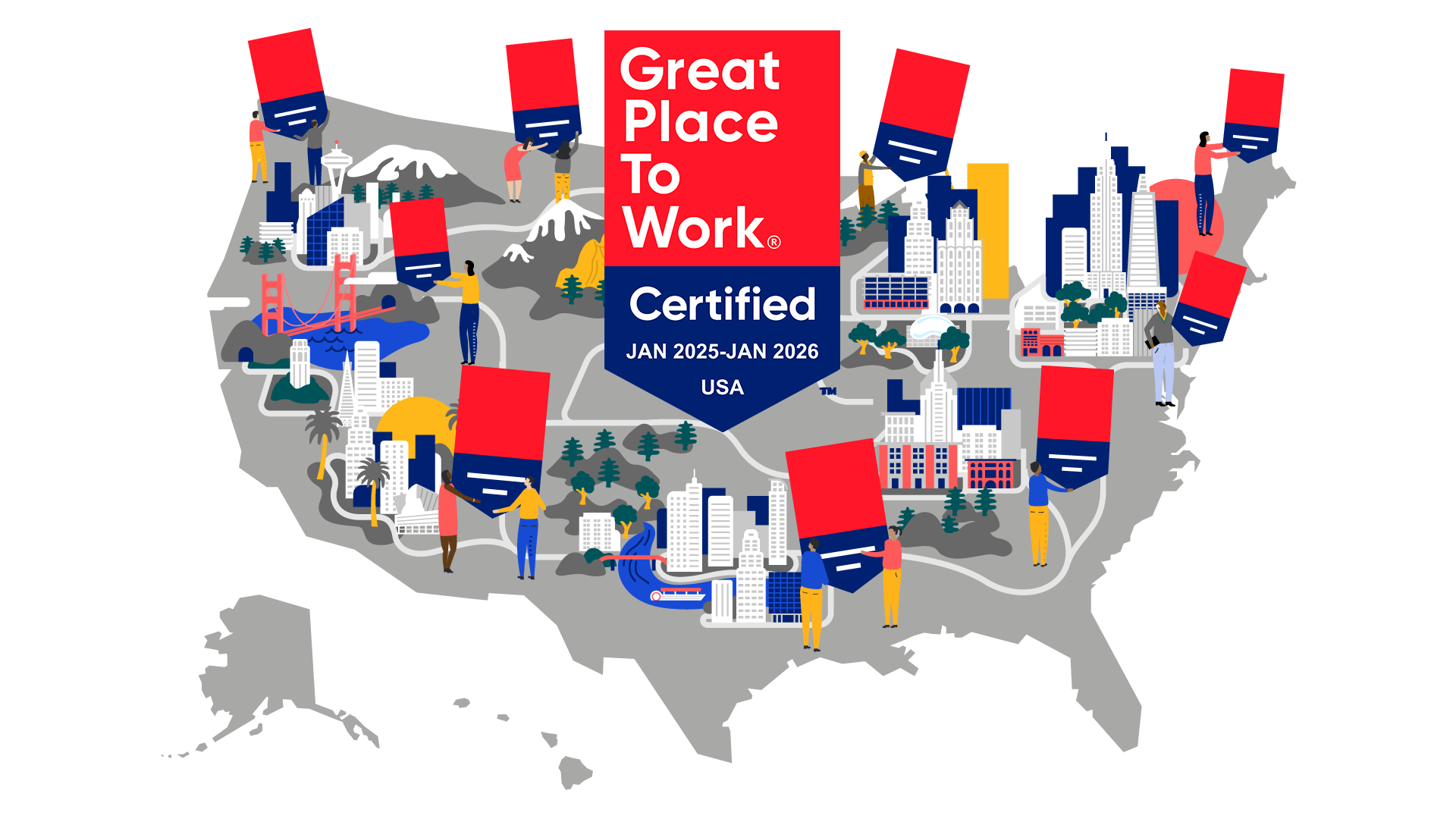 Since 1998, we've been the data scientists behind the Fortune 100 Best Companies to Work For® list. Using our rigorous methodology, we gather and evaluate employee feedback and recognize companies who have built high-trust, high-performance company cultures.
Our research is backed by data compiled from over 100 million employee engagement surveys around the globe. Every year, we conduct the world's largest study of workplace excellence and hold the gold standard benchmarks for your country, industry, location, and more.
Earn the most prestigious company awards
Earning a spot on our national Best Workplaces™ Lists puts you at the top of every job seeker's list, elevates your employer brand and differentiates your industry standing. Hear why Wonolo, Hilton, 4imprint. and Bankers HealthCare Group are proud to be recognized as some of the Best Workplaces in the U.S.