An HR Director's Perspective on the Great Place To Work® Conference
As an HR practitioner, I was looking forward to this year's Great Place To Work® Conference mainly to be amongst my colleagues and fellow HR geeks. While the presentations offered me great ideas for how to approach my own role differently, the Conference mainly left me with an overwhelming feeling of renewed hope for the mission of Great Place To Work, and the real possibility that great workplaces will become the norm in the next 20 years, as Robert Levering forecasted in his keynote.
To have 900+, like-minded people in the room, all intent to create and/or improve the people experience in their workplaces, was inspiring. I overheard many folks in the hallways, hotel bars, local restaurants, and in the elevators sharing ideas of what they do in their organizations that positively affect the employee experience, or sharing issues or concerns that hinder them from becoming great workplaces. While sessions were great conversation starters, to me the greatest value of the Conference rest in networking with other HR Directors to share ideas about creating positive changes in the work space.
Perhaps most impressive of all, were conversations I participated in regarding the changes we can affect in ourselves to become better senior leaders. We are all recognizing that great workplaces start, and are sustained, by our mindset, not our pool tables, gumballs, and annual BBQ's. The resounding theme I heard from the awesome keynotes is that creating and maintaining great workplaces is not the sole responsibility of HR practitioners. Not only did this imply HR would be provided support from executive leaders, but that HR would be required at the decision making table. This is a huge mind shift in my HR experience.
Lastly, from the perspective of as an employee of Great Place To Work, I couldn't be more proud to be associated with such an impressive team. Everyone attending, working, and/or volunteering at the event was enthusiastic, eloquent, kind, and tireless. That Great Place To Work is a great workplace was obvious by our action as a collective and cohesive team, and the camaraderie and generous interaction with our clients, prospects, and each other during the conference made that perfectly clear.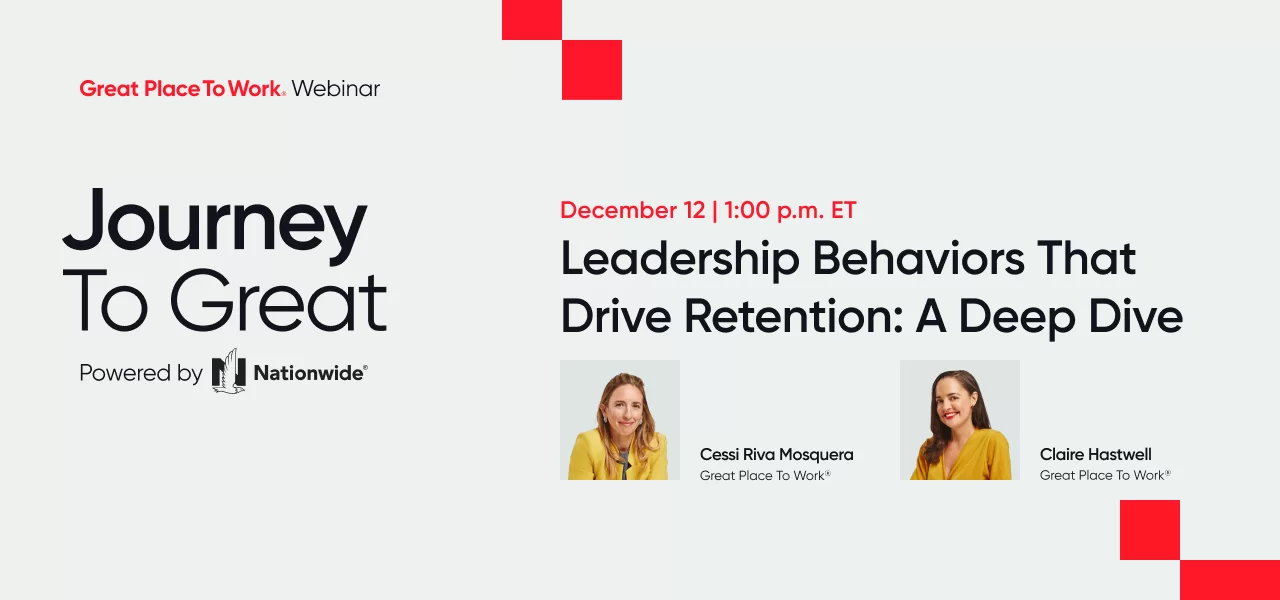 ---