The air is abuzz with news of Marissa Mayer's new title: Yahoo! CEO/former Google Executive. Some say it's a great move, and exactly what is needed for Yahoo's flailing brand. Others focus more on Mayer's pregnancy, just one of her personal characteristics that may be unprecedented among leadership in technology firms. Regardless of what's to come in the days and weeks to follow, this part is true: both Yahoo! and Google have been recognized on Fortune's 100 Best Companies to Work for List®.
Of course, Yahoo was on the list from 2006-2008, peaking at #44, and Google has made the list all 6 of its eligible years for doing so: 2007-2012, claiming the #1 spot in 3 of its showings. Nonetheless, at one time, Yahoo also showed the trust, pride, and camaraderie that is the hallmark of great workplaces, and its practices were marked by a uniqueness and flair that can only be Yahoo.
Marissa's move, and what I know about both companies, leads to the firing of some interesting synapses in my brain. I am reminded of the many times my conversations about the best companies turns to their stark differences. Considering industry alone, the annual list includes companies competing anywhere from technology to grocery, manufacturing to healthcare. I drive that point home by suggesting that even given similar industries, there are some companies on the list that I would clamor to work for, while others I admire from the sidelines. While this isn't necessarily the case with Yahoo and Google, they were, and likely remain quite different in terms of their embedded values. Google is self-assured where Yahoo is irreverent; Google is disciplined where Yahoo is scrappy.
My guess is that no matter how exceptional Yahoo's defining characteristics, they are hidden under a mountain of broken trust. I imagine Marissa's arrival is exciting to several long time employees, but others are exhausted by the revolving door that she will be walking into. They will likely be holding their breath until they are certain she's not going to walk right back out. I would also guess that for several people, the anchor experience by which they judge the health of the culture was 5-10 years ago, and it might take some time to set their sights on a vision for their future.
Of course, I'm not an employee at Yahoo, so I could have it all wrong, but I do know that trust takes time to build – a long time if it has been extended over and over again only to be broken along the way. I am hopeful that Yahoo returns to its place as an organization we can all learn from, both its wild business successes and its workplace experiences. And, I wouldn't hope for it if it weren't possible. Every organization can be a great one, and they can even return to greatness after some mistakes along the way.
Jennifer Robin, Ph.D., is a Research Fellow and former Senior Consultant with Great Place To Work® Institute, and co-author of The Great Workplace: How to Build It, How to Keep It, and Why It Matters.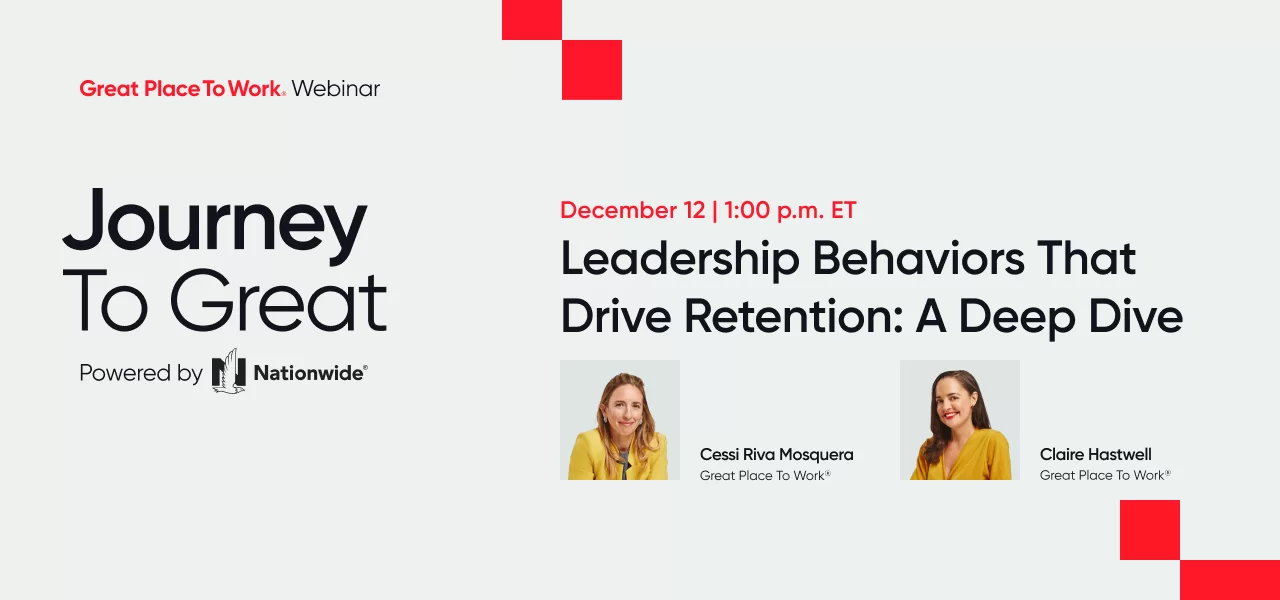 ---