Some holiday inspiration from the
2011 FORTUNE 100 Best Companies to Work For®
While the holidays are a time for celebration, they can also be busy, overwhelming and stressful- just think back to the last time you were in a shopping mall in December! A great workplace isn't just about throwing a party or handing out bonuses, it's also about checking in with employees, listening for common concerns, and lending support wherever possible.
The 2011 FORTUNE 100 Best Companies have implemented creative and cost-effective ways to support their employees and the unique challenges they face during the holiday season. Here are just a few ideas to inspire you and spread holiday cheer over the next few weeks:
Offer to make holiday shopping more convenient for employees
Many Best Companies provide groceries or home-cooked meals to employees who work the holidays and don't have time to shop or cook
Several companies such as NetApp host a Holiday Marketplace, where vendors stop by the office to make holiday shopping more convenient for employees (think gifts, food, flowers, etc.)
Offer a day of childcare to employees
Companies can provide parents with much-needed free time to shop for food and gifts and wrap presents, as well as include the children in the festivities
Chesapeake Energy Corporation creates Santa's Workshop every December- kids are treated to snacks, games, and even a visit from Santa himself
Help employees stay connected with loved ones
Cisco schedules 30 minute sessions for employees to use their video-conferencing technology to call family and friends that live too far away to visit in person
Accenture designs Holiday E-cards every year for employees to send to their friends, colleagues and client
Contribute to your local community this holiday season
Not sure what to do with that sweater from Aunt Elma? Regift it to a local clothing drive, along with other canned foods, used books, and other useful items donated by employees
More and more Best Companies are empowering employees who wish to give back to the community to organize their own charitable efforts- and cultivate pride and camraderie in the process!
What does your company do to spread holiday cheer within your workplace?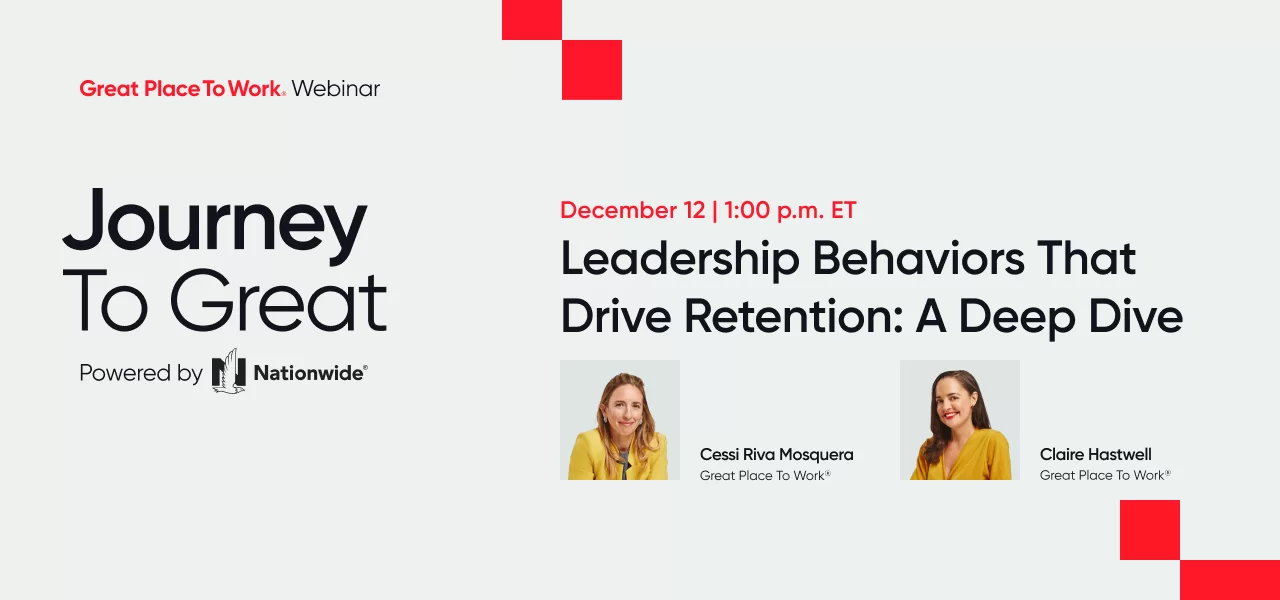 ---