Silicon Valley workplaces are known for offering lavish employee perks like an in-house chef or free weekly massages. And that can be a challenge for great Bay Area companies that think they just don't have the HR budget to compete.
The good news is – our research shows perks don't always make or break the employee experience.
Great Place To Work's findings from the Best Workplaces in the Bay Area demonstrate that a positive employee experience often comes down to simpler – and cheaper – employer practices.
"Hands-down the one thing that keeps everyone here isn't the free food or this or that tech-like benefit. It's the culture and commitment of mindfulness and empowerment," says an employee at Asana, one of the Best Workplaces in the Bay Area recently announced by Great Place To Work and Fortune.
True, this project management software company offers employees free Uber rides and unlimited vacation. But our research shows that colleagues at innovative companies are motivated more by meaningful challenges and knowing that their work is appreciated.
At Asana, for example, every employee also has access to coaching programs, a flat management structure and employee resource organizations for women and members of minority groups. These practices support the deeper professional goals of team members, and do more to drive employee engagement and retention than daily free lunch.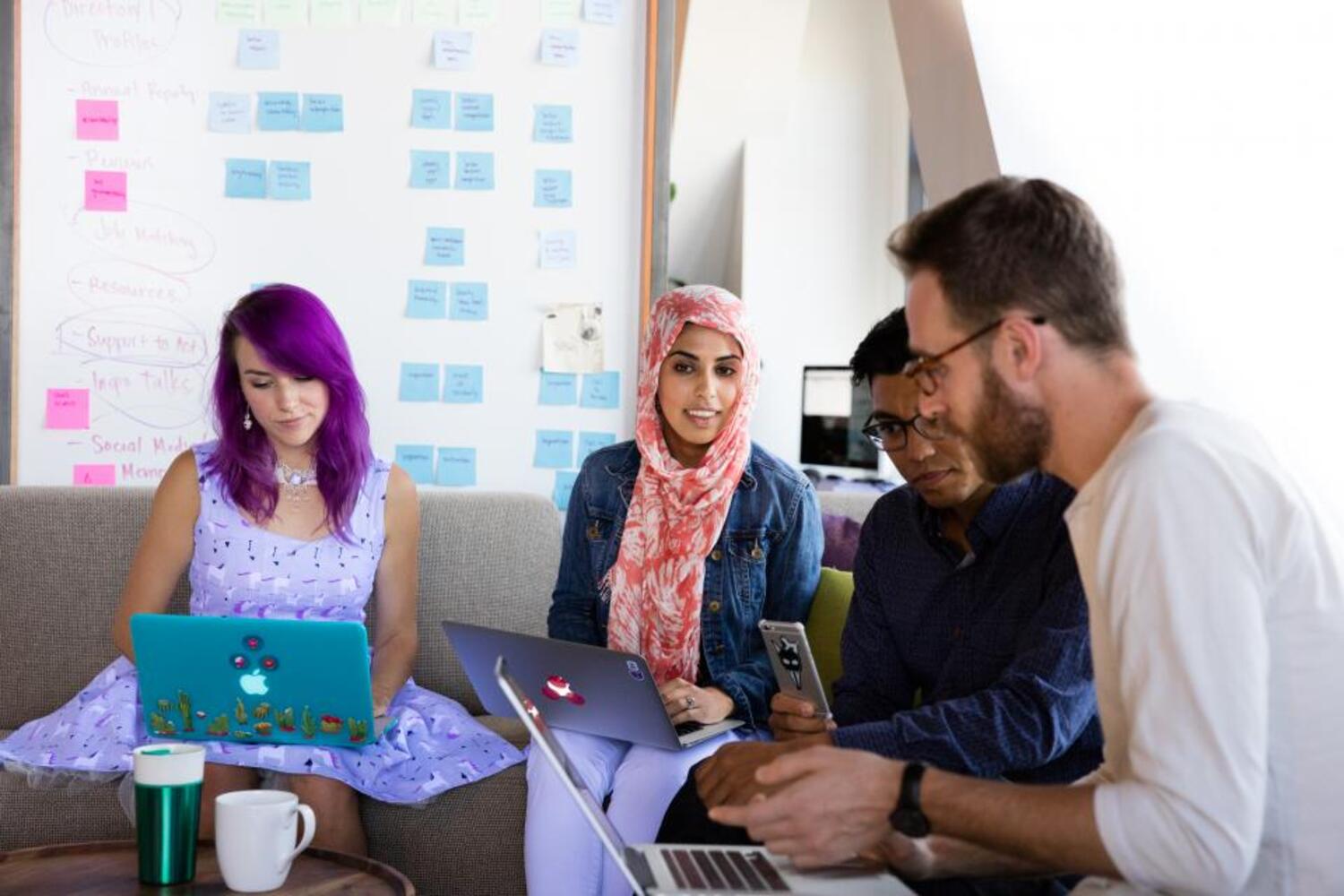 Team meeting at Best Workplace Asana
So how can you apply these insights to your workplace? We gathered together a few helpful examples from winning companies.
Say it loud: "You matter"
One of the most crucial, and straightforward, practices you can do to improve your workplace culture is consistently recognizing employees for their talent and contributions. This often has a higher impact on performance than standard transactional rewards.
Across Bay Area organizations surveyed for our Best Workplaces list, some of the biggest differences between the top quartile of companies and those at the bottom were in areas related to recognition. In addition to compensation, the leading companies scored much higher on employee survey statements related to acknowledgement of hard work and involvement in decision making.
Here are just a few ways those Best Workplaces tell employees they matter:
Blach Construction Company hosts a Rookies Night party at the CEO's house for new employees. Other events throughout the year include an employee appreciation bocce tournament, a veterans' night and smaller get-togethers to congratulate new parents or celebrate company milestones.


Swinerton, another construction company on the Best Workplaces list, empowers every employee to completely halt work if he or she sees something potentially dangerous. This not only drives home a commitment to safety, it also lets workers know that their knowledge and judgement are valued on the job site.


Alliant Credit Union makes the most of employees' diverse strengths. All co-workers undergo a personal assessment and coaching program that inform career development plans tailored to each individual.
Give Them Something to Talk About
The Bay Area employees we surveyed who reported that they're proud to tell others about their companies are 12 times more likely to believe they have a great place to work.
The Best Workplaces tend to inspire their people through consistent, approachable leadership and friendly work cultures where people can depend on one another. Many organizations also foster pride by promoting a strong value-based culture and offering chances to give back.
As the largest privately held owner of apartments in the Bay Area, Prometheus Real Estate Group has an uncommon insight into the needs of the community. Employees run an outreach program with an online tool to locate volunteer opportunities nationwide. Team members can take as much time off as they want to support causes that are important to them.
Perks like these aren't entirely free, but they're a great example of an organization using its existing resources to enhance the experience of employees.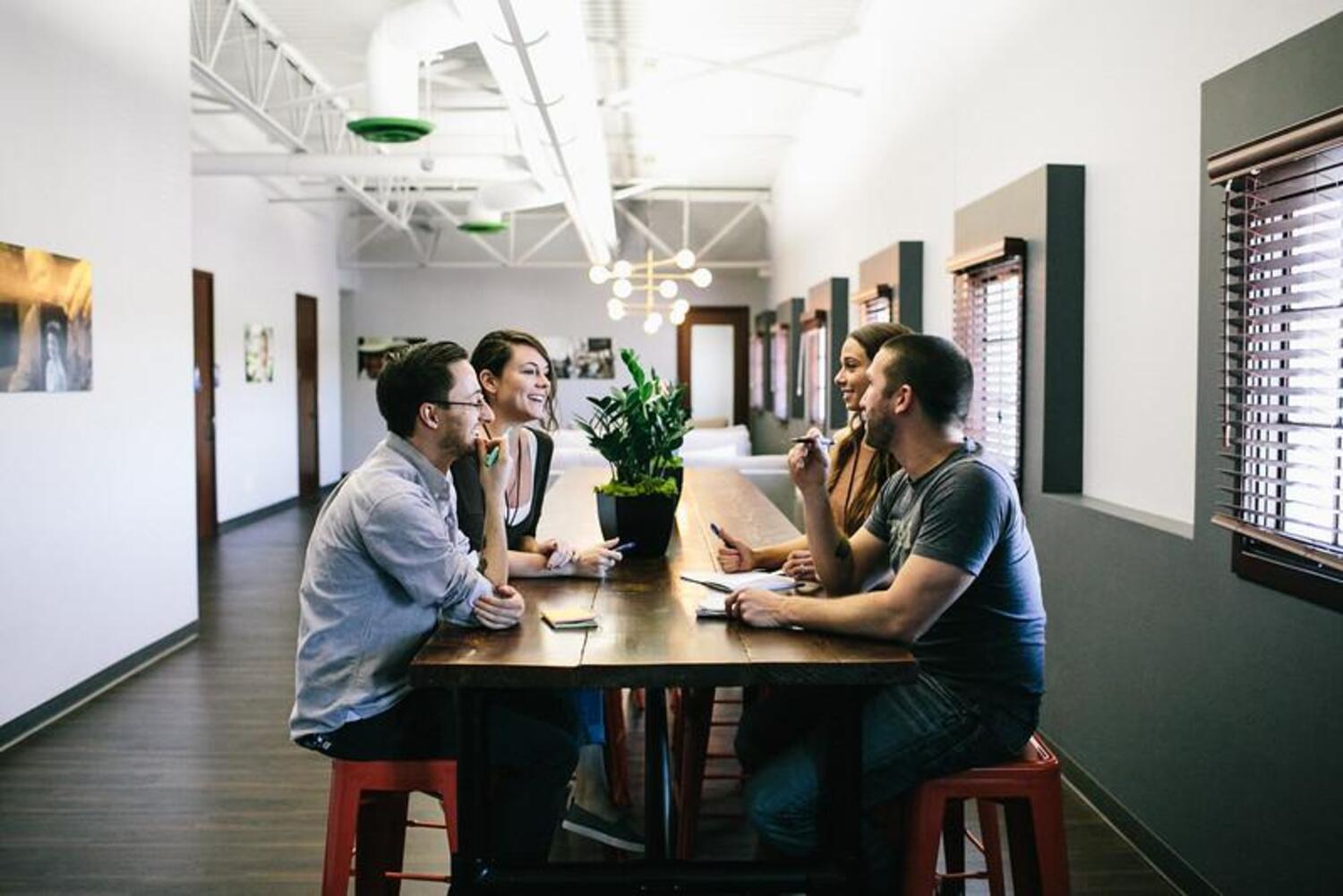 Employee huddle at Best Workplace GoFundMe
Co-workers at GoFundMe also enjoy a personal connection to the company's giving. They can nominate crowd-funding campaigns on the platform for $1,000 gifts, with more than $500,000 donated in 2015. Like the other Best Workplaces in the Bay Area, the company places a strong emphasis on the shared purpose of its employees.
Says one employee, "This job is not just a paycheck for anyone here – it's an expression of self and passion. … What's even more unique is that, because of this shared passion, there's no feeling of competitiveness or pettiness around the office, unlike most of my other jobs. Everyone is invested in the growth of the company and, therefore, each other."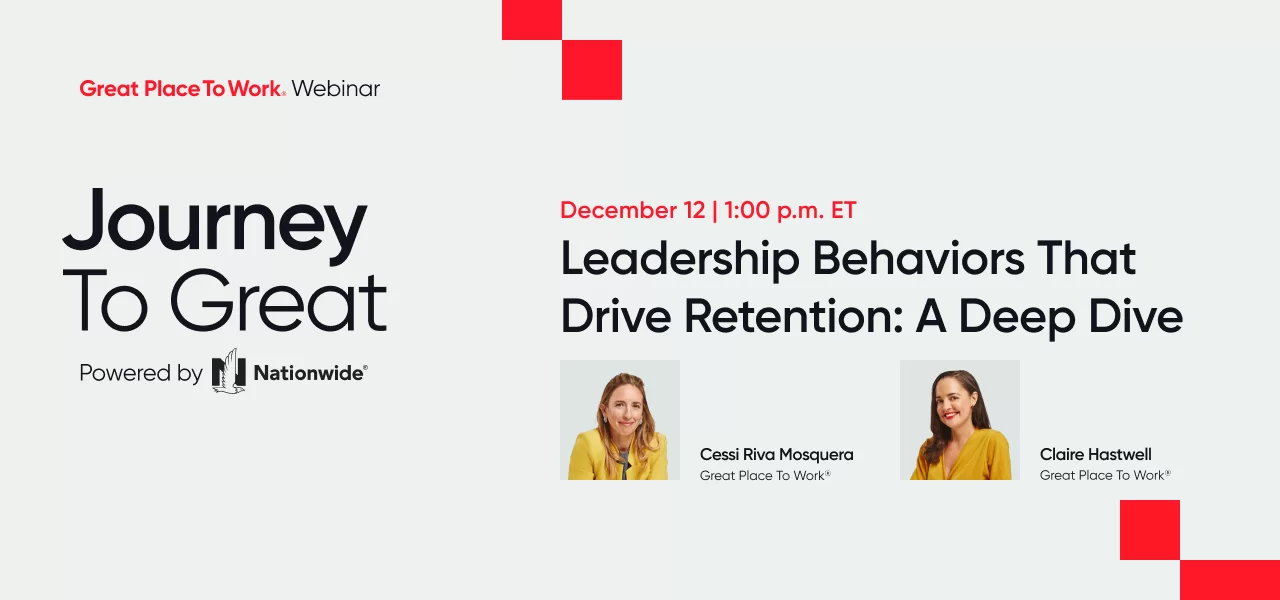 ---