BentoBox's mission is to empower restaurants to succeed in their mission of hospitality. They do so by providing technology that elevates every interaction between restaurants and their guests.
Since most employees join BentoBox with a rich hospitality background, it's not surprising that the organizational culture is warm, hospitable and collaborative. As the company grows, maintaining that special culture is a big focus for the technology company.
The Challenge – Recruit the Right Talent with Credible Recognition
When marketing manager Cristina Martin joined BentoBox two years ago, she saw first-hand how CEO Krystle Mobayeni thoughtfully crafted the company's mission, vision and principles. Krystle knew that by developing the foundation, the values would serve as a guide for the company in the future.
Cristina knew how special their workplace culture was and wanted to find ways to spread the word to prospective job candidates, partners and customers.
She looked at different award programs but ultimately selected Great Place To Work® after seeing the other companies that were Certified and made the Fortune 100 Best Companies to Work For® list.
She says, "When I looked at the 100 Best Companies, I saw that we would be in really good company if we make the list. It validated my belief that Great Place To Work had the most credible program in the industry."
The Solution - A Simple, Quick Certification Process
Without knowing what to expect (but excited to see how BentoBox would stack up against other companies) Cristina began the Great Place To Work Certification process.
She was pleasantly surprised to discover how easy it was, explaining, "The fact that our employees only had to spend 15 minutes on the Trust Index™ survey is great for startups like ours that move quickly and are always trying to maximize our day. The fact that so many employees participated is a testament to the ease of the Certification process."
Cristina was especially impressed by the Emprising™ platform. She says, "We're a company that helps restaurants with their web presence and we believe in great design and user experience. We appreciate that Emprising is easy to use and well-designed."
With 88% of employees saying that BentoBox is a great place to work, the company easily met the Certification threshold. Cristina announced the news at an all-company meeting and watched the room swell with pride.
The People Team added the designation to all job postings and recruiters began talking about the company's Great Place To Work-Certified culture.
Cristina says, "Being Certified makes it much easier and more impactful to talk about our culture with job candidates. Great Place To Work has such a great reputation so the validation is powerful."
The feedback and reports that come with Certification also proved to be very valuable for the BentoBox team, providing key insights into what employees love and where there's room to grow. As a direct result of feedback, the company has already made some changes to its benefits program, including adding gym reimbursement - a popular request.
As BentoBox continues to look for ways to ensure that its workplace culture stays strong, the company's People Team is looking forward to using data from Great Place To Work to inform their programs and internal policies.
She says, "Our culture is a huge competitive advantage for us and I'm excited to continue spreading the word with Great Place To Work."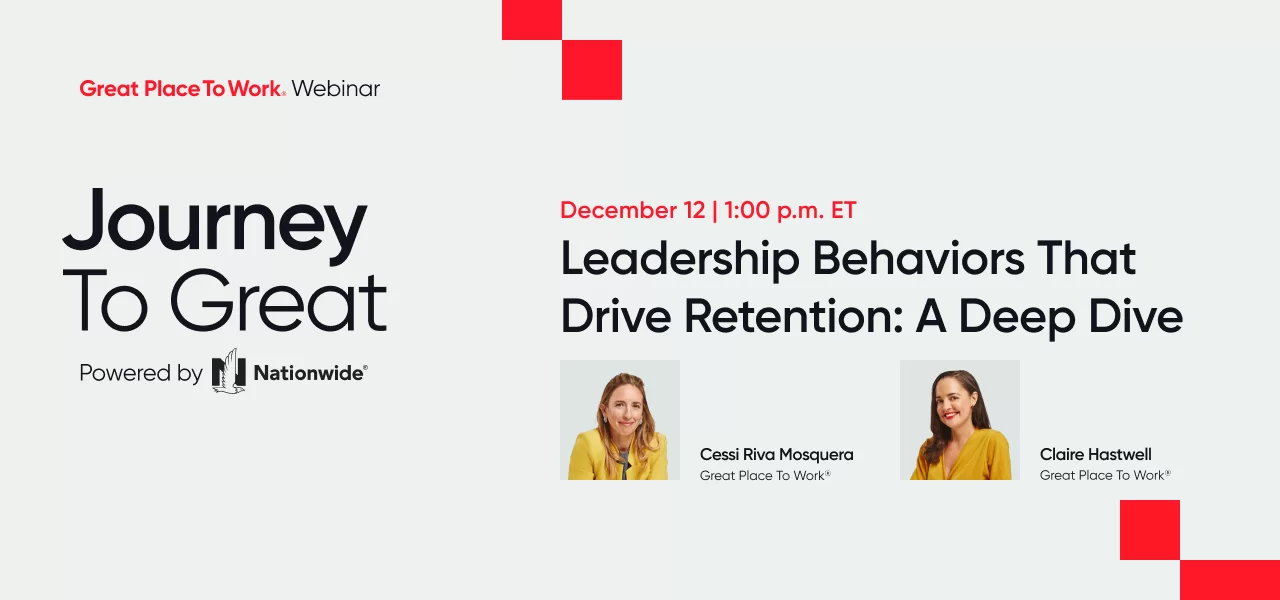 ---