Children's Healthcare of Atlanta is no stranger to recognition. The nonprofit children's healthcare system is ranked among the nation's top pediatric hospitals by U.S. News & World Report. Atlanta Magazine recognized 64 Children's physicians as Top Doctors of Atlanta.
But earning recognition by Great Place To Work on the 2019 Fortune 100 Best Companies to Work For®, Best Workplaces in Health Care & Biopharma™ and PEOPLE Companies that Care® lists holds a special place in Chief Administrative Officer, Linda Matzigkeit's heart.
The Challenge: Making Culture a Competitive Advantage
In a good labor market, hiring can be challenging for any organization. The solution? Build a great culture.
Linda explains, "Workplace culture is an incredible competitive advantage for us. In a tight labor market like we're experiencing today, people have choices and they want to work for the best, people-focused organizations. I know that our culture awards contribute greatly to the 100,000 job applications that we receive each year."
Children's culture journey with Great Place To Work started in 2005. She says, "Our employees think we're a great place to work and we think we're a great place to work but we wanted to administer the Trust Index™ survey to validate our assumptions."
And they certainly did: Children's earned a spot on the 2006 Fortune 100 Best Companies to Work For® their first year, an outstanding accomplishment.
They haven't stopped earning recognition since. To celebrate, Children's holds an annual Spirit Day. Each department plans unique celebrations. The social media team goes into overdrive, posting photos and announcing the award. Patients and the community also offer congratulations and support for the organization which does so much good for them.
The Solution: Benefits Based on Trust Index Data retain 30% More New Mothers
In addition to instilling employees with pride and driving applicants, making the 100 Best and other Best Workplaces lists has other benefits for Children's. Employee feedback data helps leaders determine which benefits and programs to fund.
Case in point: support for working mothers.
The not-for-profit organization knew they had an 83% female employee base and that 65% of their female employees are also working mothers. Clearly, investments in new programs for mothers and mothers-to-be would have a tremendous impact across their entire organization.

To help this large demographic manage their many responsibilities, Children's hosts six 'Great Expectations' baby showers a year, with a typical attendance of 25 to 40 expectant moms (and dads) at each shower. It is a chance for Children's to support expectant parents.

The wellness team focuses on breastfeeding support. They provide a free pump kit upon a new mother's return to work which she can use with the hospital-grade pumps located in the onsite Mothers' Rooms at each campus.
The benefits team then reviews the maternity benefit package which includes checklists on what expectant parents need to do before they go out on leave, when they return to work and everything in between.

Children's spends time on all the ways they support working moms through their Concierge service, fitness classes and individual health coach consultations, Employee Assistance Program (free counseling), Back-Up Care and Sitter City access. All employees receive 80 hours per year of Back-Up Care support, and new parents receive 160 hours.
The team showcases Children's Baby Steps hub which is a one-stop shop for new parents located on the organization's intranet. Children's also recently started a monthly working mom's support group.

These programs solve real needs for a specific demographic of the workforce and drive measurable results for the company.
About 30% more women returned to work following their leave after these programs were put in place. These new moms were better informed about their options and knew they would be supported upon their return to work.
Linda says, "We get such great feedback from employees about these programs and it makes me so proud to be part of an organization that cares about its workers by listening to feedback and taking action."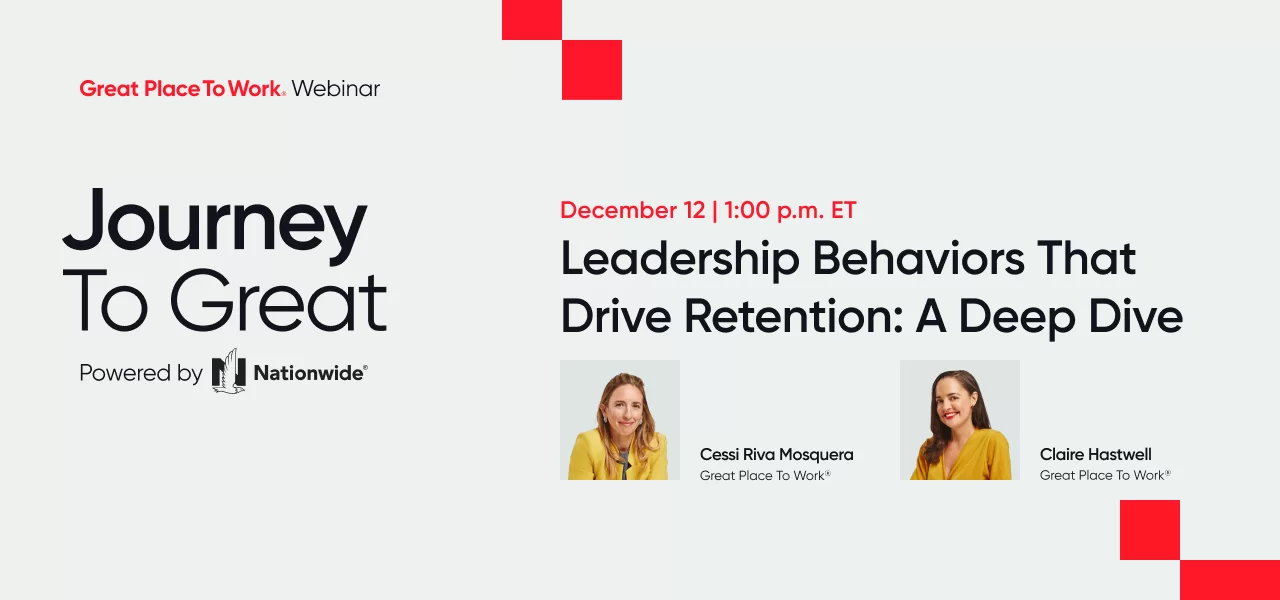 ---