Alan Murray
Chief Content Officer, Time Inc. and President, Fortune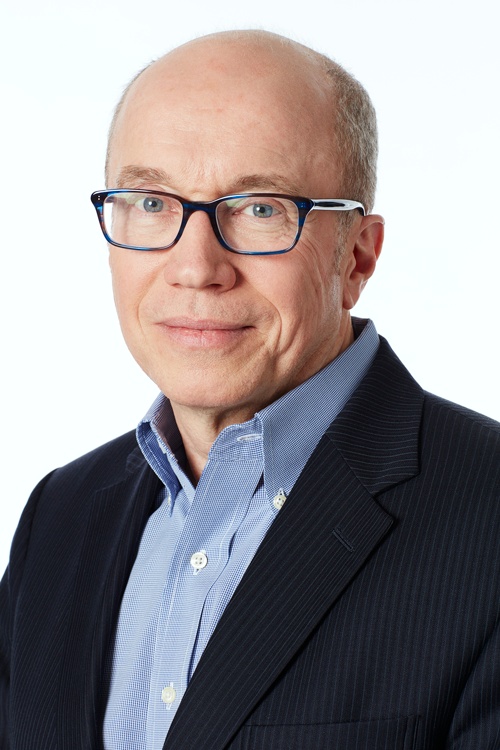 Alan Murray is Chief Content Officer of Time Inc. In this role, Alan oversees Time Inc.'s editorial policies and standards and is responsible for its commitment to quality journalism and storytelling. He is focused on harnessing the collective power and scale of all Time Inc.'s brands to produce and distribute content on every platform.
Alan also serves as Editor in Chief of Fortune, a position he has held since August 2014. He oversees Fortune's print and digital operations, which has a combined audience of more than 15 million,* as well as Fortune's conferences, including Fortune Global Forum, Fortune Brainstorm Tech, Fortune Brainstorm Green, and the Fortune Most Powerful Women series. Under Alan's leadership, Fortune has tripled its digital audience, quadrupled its presence on social media, quintupled its video views and cut the average age of Fortune readers by a decade.
Alan's diverse background includes serving as President of the Pew Research Center, hosting an eponymous show on CNBC and spending more than two decades at the Wall Street Journal, where he served stints overseeing digital operations and the Journal's Washington bureau.
At Pew, from January 2013 to July 2014, Alan oversaw the rapid expansion of the center's digital footprint, with website traffic doubling and social media referrals tripling during his time there. He also led the center into an exploration of new data methodologies in its research and an expansion of its global work.
At the Wall Street Journal, Alan served as Deputy Managing Editor and Executive Editor, Online, from 2007 to 2012, with editorial responsibility for the Journal's websites, mobile products, television, video, books and conferences. He also spent a decade as the Journal's Washington Bureau Chief, from 1993 to 2002, during which the bureau won three Pulitzer Prizes. Between his stints at the Journal, Alan served as CNBC's Washington Bureau Chief from 2002 to 2005, co-hosting, Capital Report with Alan Murray and Gloria Borger. At various times, he wrote the Journal's weekly Business and Political Capital columns and won numerous awards for his writing on economics and international issues.
Alan is the author of four books: The Wall Street Journal Guide to Management, Revolt in the Boardroom, The Wealth of Choices and Showdown at Gucci Gulch, coauthored with Jeffrey Birnbaum. He is a member of the Gridiron Club, the New York Economics Club and the Council on Foreign Relations, and he serves on the Governing Council of the Miller Center for Public Affairs at the University of Virginia.
Alan began his journalism career as the business and economics editor of the Chattanooga Times. He also worked at the Congressional Quarterly in Washington and at the Nihon Keizai Shimbun in Tokyo on a Luce Fellowship. He received a bachelor's degree in English literature as a Morehead Scholar at the University of North Carolina and earned a master's degree in economics at the London School of Economics. In 2005, Alan completed the Stanford Executive Program. He is married to Dr. Lori Murray, Adjunct Scholar at the Council on Foreign Relations and former Special Advisor to President Clinton on the Chemical Weapons Convention. They have two daughters, Lucyann and Amanda, and live in Greenwich, CT.
He is on Twitter @alansmurray.