Ann Marr
Vice President, Human Resources, World Wide Technology, Inc.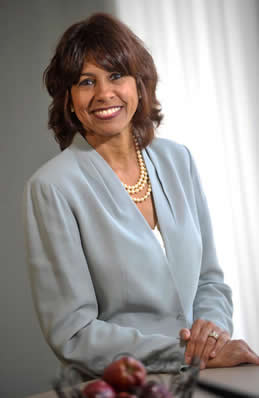 Ann Cuiellette Marr is currently Vice President of Human Resources for World Wide Technology, Inc. WWT is a $8.5B systems integrations, value added re-seller and software development company. WWT is on Fortune's 100 Best Companies to Work For – 2016 (five years in a row). In her role, Ann oversees all global human resources functions which include talent management, strategic staffing, policy development, benefits and compensation, government compliance, training, leadership development, immigration, communications and employee relations. WWT's global expansion has included offices in Brazil, Mexico, Singapore, China, England, India and the Netherlands. As a strategic partner, Ann also manages the company's Corporate Development Program which includes Supplier Diversity and Small Business Enterprise and manages the company's communication efforts. Ann has successfully spearheaded the company's submission for the 100 Best Companies to Work For (five years in a row) and founded the WWT Women's Leadership Forum. Ann is President of the WWT Charitable Foundation and is very active in the St. Louis community. Ann has managed tremendous growth at WWT continues to focus on making WWT a great place to work. Ann has over 25 years of human resources experience and has held HR positions with Enterprise Rent-A-Car and Anheuser-Busch Companies.

Ann serves on the board of directors for Hightower Petroleum Company, the Board of Trustees of Maryville University, the University of St. Louis Chancellor's Advisory Council, the St. Louis Regional Chamber Association, the United Way of Great St. Louis and Jazz St. Louis.

Ann is on the Advisory Board (and founding member of the St. Louis Chapter) of the National Association of African Americans in Human Resources (NAAAHR) and a member of the Society for Human Resource Management (SHRM). Ann was highlighted in the fourth edition of Who's Who is Black St. Louis, honored as "Corporate Executive of the Year" by the St. Louis American Newspaper for 2009, named as one of the "50 Most Powerful Minority Women in Business" by the Minority Enterprise Advocate magazine for 2010, one of the "25 Most Influential Business Women in St. Louis" by the St. Louis Business Journal for 2010 and selected as a "Leader of Distinction" by the YWCA of Great St. Louis. Recently acknowledge as one of the Top Diverse Business Leaders by the St. Louis Business Journal for 2015. Author of the cookbook - Classic Creole – A Celebration of Food & Family.

Ann received a Bachelor of Arts degree in Business & Human Resources Management from Webster University (School of Business & Technology), St. Louis, MO.