Terry Stenzel
Vice President/General Manager, Southwest Market, AT&T Entertainment Group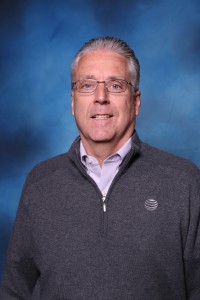 Terry was appointed Vice President / General Manager of the Southwest Market in December 2015. Based in Arizona, he leads a team responsible for customer experience, sales, operations, and growth initiatives for the Southwest market of AT&T. This includes AT&T retail locations that span the states of California, Nevada, New Mexico and Arizona.
With more than 25 years in the telecommunications industry, Terry has extensive experience in leading organizational change, accelerating business growth, and increasing operational effectiveness. He joined the AT&T family of companies in 1991 and quickly advanced to leadership roles of increasing responsibility across the country.
Prior to his current assignment, Terry led AT&T Mobility in Northern California and Northern Nevada for seven years. He has also held the role of Vice President and General Manager of AT&T Wireless operations in the Illinois/Wisconsin and Oklahoma/Arkansas markets.
As Regional Vice President for Illinois and Wisconsin in the Business channel, Terry helped customers achieve higher levels of innovation and productivity through AT&T's suite of technology and communications solutions.
He is a leader with a passion for coaching and developing people to reach their maximum potential. He enjoys spending time investing in the personal and professional growth of his employees. Terry and his wife and daughter enjoy family activities in their community and reside in the Phoenix, AZ metro area.