The Best Workplaces for Parents™ in 2023 list is here! See the full list of winners
Trust Model
We lead the industry with the most rigorous, data-based model for quantifying employee experience: The Great Place To Work Trust Model™. Since 1992, we have surveyed more than 100 million employees around the world and used those deep insights to define what makes a great workplace: trust.
The Trust Model is the Global Standard
Our 30 years of continual research have proven that the definition of a great workplace is one where employees trust the people they work for, have pride in what they do and enjoy the people they work with.
We put the employee at the heart of our model and use it to power our Trust Index Survey™ and Culture Management platform Emprising.
Business leaders, top research institutions, and the public all rely on the Great Place To Work® Trust Model as the definitive standard of what it means to be a great workplace.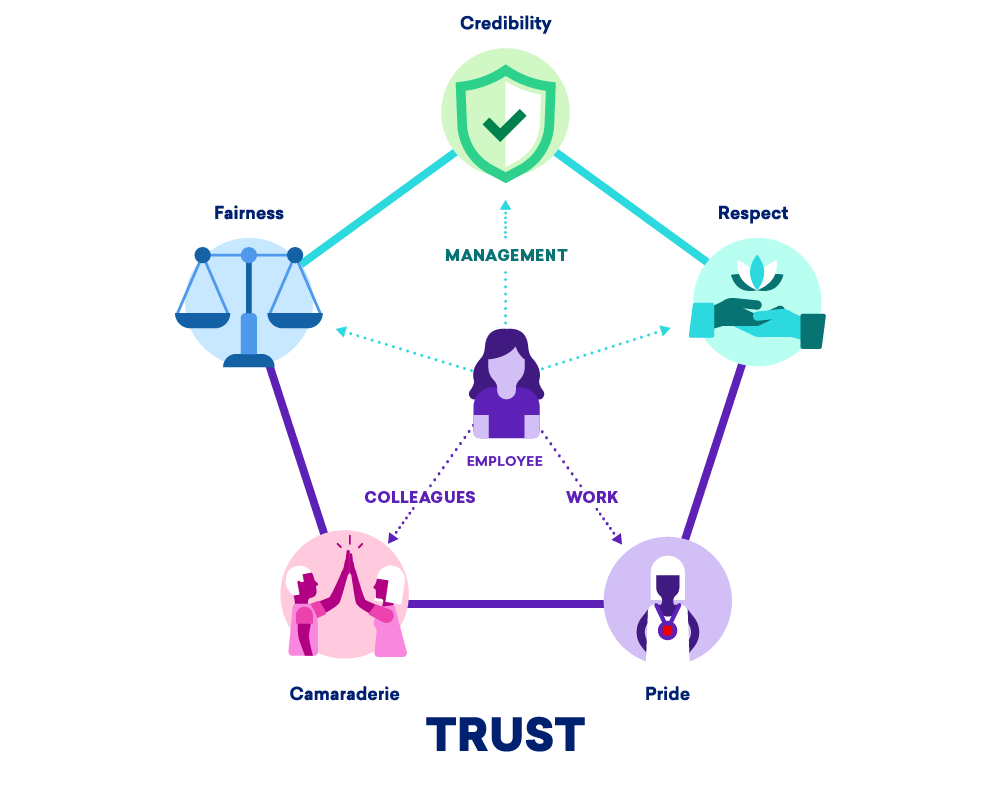 Leading the Way: For All™ Methodology
Our For All Methodology builds on the Trust Model by ensuring that every single employee, no matter who they are or what they do for their company, is having a consistently positive experience at work. We use the For All Methodology to evaluate all of our Best Workplace lists™.
Great workplaces For All are able to maximize their human potential through effective leaders, meaningful values, and a deep foundation of trust with all employees. When those are in place, these workplaces benefit from improved innovation and financial growth.
For All means everybody can create, everybody is connected and everybody can contribute their best.