September 18, 2020 (Oakland, Calif.) –The 2020 Fortune Best Workplaces for Women™ list reveals that the financial industry is becoming more welcoming to women in the workplace.
This year's list was topped by hotel giant Hilton. But overall, financial firms rule the ranking. Nine organizations in financial services and insurance earned a spot in the top 20 – triple that of the 2019 list. Pinnacle Financial Partners, Edward Jones and Progressive Insurance were among the high-ranking financial services firms.
To determine the Best Workplaces for Women, people analytics firm Great Place To Work® analyzed confidential survey feedback representing more than 4.7 million U.S. employees.
"Best Workplaces are committed to addressing gender issues and evolving their behaviors and mindsets to narrow the gender gap," said Michael C. Bush, CEO of Great Place To Work. "By creating an inclusive culture, Best Workplaces on this list see an increase in innovation regardless of gender, giving them a competitive advantage to thrive during these uncertain times."
Eighty-five percent of the ranking is based on what women report about their workplace and how those experiences compare to men's. Fifteen percent of the remaining rank is based on how well-represented women are from the frontlines to the executive suite.
Female leaders at companies on the list cited industry shifts as key reasons for changing finance company culture. The industry now recognizes gender diversity as a strategic issue that affects business outcomes.
What's more, the value of financial advice has changed in the digital era from managing a portfolio of stocks to client care.
Kristin Johnson, Chief Human Resources Officer at Edward Jones, says women are adding value in ways that robo-advisors cannot. The company ranked fifth on the 2020 Best Workplaces for Women list.
"The coaching that investors are looking for really requires deeper listening skills and empathy—just some of the traits that women have that the industry has recognized," Kristin said.
Across all industries, Great Place To Work research has revealed gender gaps persisting in America. Twice as many men as women believe people are treated fairly regardless of their gender. At the executive level, the disparity is worse.
Click here to view our report on Women in the Workplace.
2020 Fortune Best Workplaces for Women Top 10
Hilton
ULTIMATE SOFTWARE
Target Corporation
Pinnacle Financial Partners
Edward Jones
Wegmans Food Markets, Inc.
Noom, Inc.
Cisco
Progressive Insurance
New American Funding
View full list of the 2020 Fortune Best Workplaces for WomenTM.
About Great Place To Work®
Great Place To Work® is the global authority on workplace culture. Since 1992, we have surveyed more than 100 million employees worldwide and used those deep insights to define what makes a great workplace: trust. We help organizations quantify their culture and produce better business results by creating a high-trust work experience for all employees.

Emprising™, our culture management platform, empowers leaders with the surveys, real-time reporting, and insights they need to make data-driven people decisions.

We use our unparalleled benchmark data to recognize Great Place To Work-Certified™ companies and the Best Workplaces ™ in the U.S. and more than 60 countries, including the 100 Best Companies to Work For® list published annually in Fortune.

Our mission drives everything we do: build a better world by helping every organization become a Great Place To Work For All™.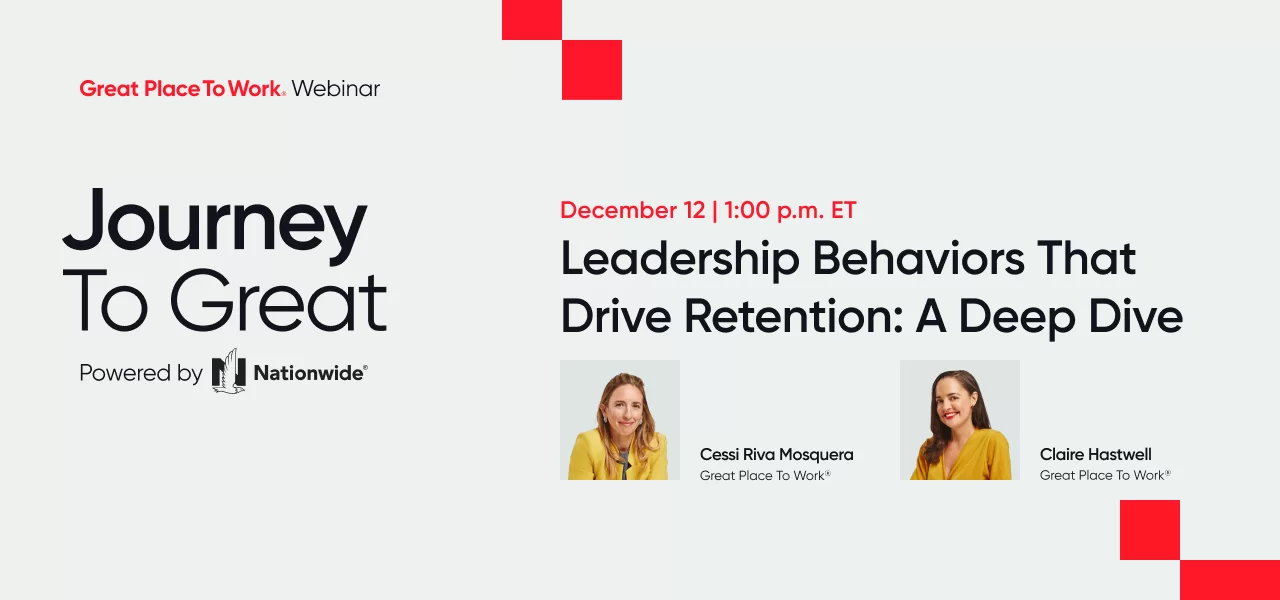 ---