OAKLAND, California, October 2, 2020 – In a year filled with much sadness, many companies across the country will have reason to celebrate October 20, 2020. That day is the second annual Certification Nation Day, selected by workplace culture authority Great Place To Work as a day to honor high-trust, high-performing organizations.
On October 20th, the Great Place To Work-CertifiedTM community will come together on social media to recognize employees that drive culture forward and celebrate the tremendous accomplishment of getting Great Place To Work-CertifiedTM.
Great Place To Work CertificationTM provides companies with prestigious, third-party validation of their workplace culture. To get CertifiedTM, companies administer the Trust Index©, Great Place To Work's research-backed employee survey. Companies that meet the benchmark receive CertificationTM and a promotional toolkit for promoting their status. They are also eligible for more than a dozen additional recognition opportunities with media partners such as Fortune and PEOPLE.
Great Place To Work-CertifiedTM companies have met the moment in this year marked by multiple crises. On the strength of purpose-driven leaders and cultures of caring and cooperation, these organizations have helped employees navigate the COVID-19 pandemic and other challenges, even as they have continued to serve customers and contribute to their communities.
"Although 2020 has been a tough year for everyone and every company, CertifiedTM companies have led the way in showing how to survive and thrive in hard times," said Michael Bush, CEO of Great Place To Work. "These organizations have shown courage in how they have responded to COVID, to the related economic downturn and to racial injustice. And with high-trust cultures, they are poised to recover faster than peers."
CertifiedTM Companies that would like to join the virtual celebration can learn more about Certification Nation Day online.
Companies that are not yet Great Place To Work CertifiedTM can learn more on the Great Place To Work website.

About Great Place To Work®:
Great Place To Work® is the global authority on workplace culture. Since 1992, they have surveyed more than 100 million employees around the world and used those deep insights to define what makes a great workplace: trust.
Great Place To Work helps organizations quantify their culture and produce better business results by creating a high-trust work experience for all employees. Everything they do is driven by the mission to build a better world by helping every organization become a Great Place To Work For All™.
To learn more, visit greatplacetowork.com, listen to the podcast Better by Great Place To Work, and read A Great Place To Work for All. Join the community on LinkedIn, Twitter, and Instagram.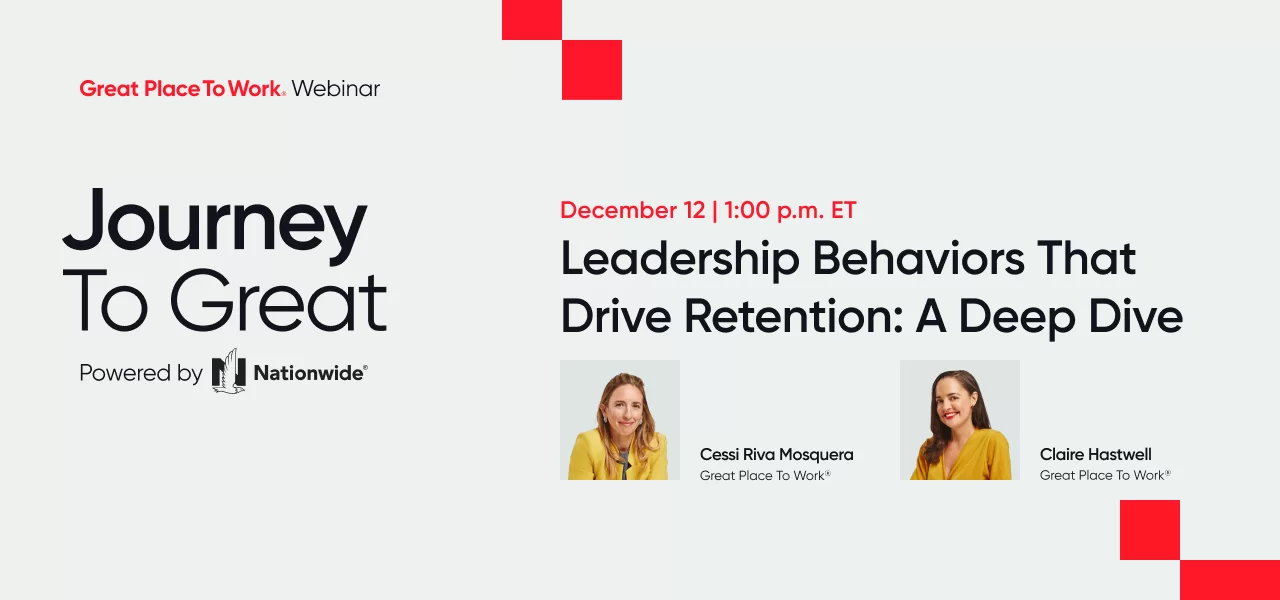 ---