Image: Employees at Actualize Consulting celebrate being Great Place To Work-Certified™
Our second annual Certification Nation Day has come to an end, but we are still buzzing with excitement from all the celebrations.
On October 20, 2020, we honored a group of amazing companies – the Certification Nation – a league of organizations committed to creating great workplaces for all.
Being Great Place To Work-Certified™ is about more than just bragging rights – it's a recognition that can only be awarded to companies by their own people.
Celebrations may have looked a bit different this year. But whether these #GPTWCertified companies were able to celebrate in the office or via Zoom, the appreciation for their employees could be heard loud and clear on social media.
Check out some of our favorite moments from Certification Nation Day 2020:
1. ALKU broke out the #GPTWCertified Swag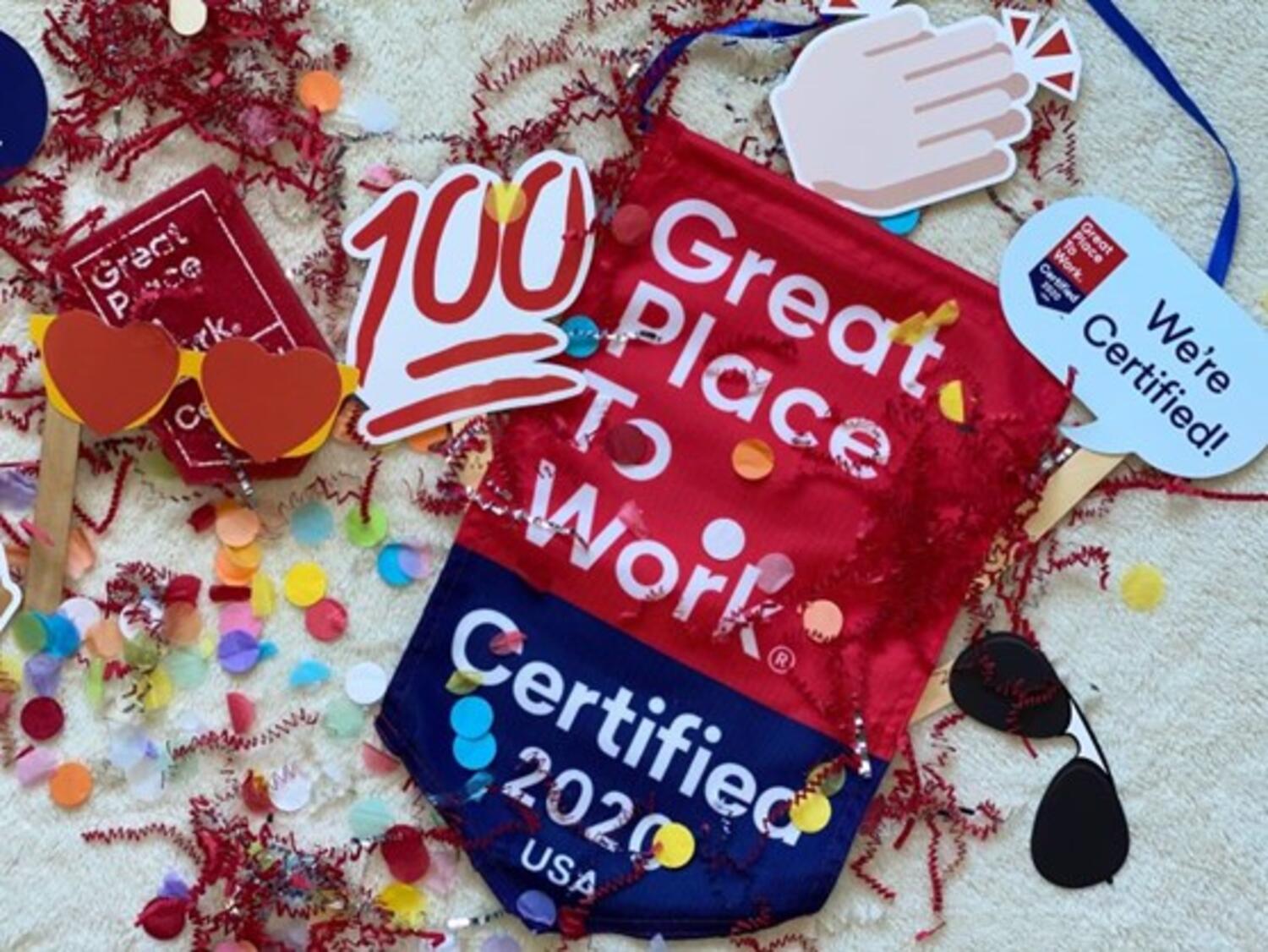 "Today is Great Place To Work US Certification Day! On this day, the Great Place To Work community celebrates our cultures and employees! Here at ALKU, we are so grateful and proud that our #HaveFunWorkingHard culture is recognized on this list! Congrats to the whole ALKrew! #GPTWcertified"
2. BlueDog Design made a video tribute to their amazing workplace culture featuring their people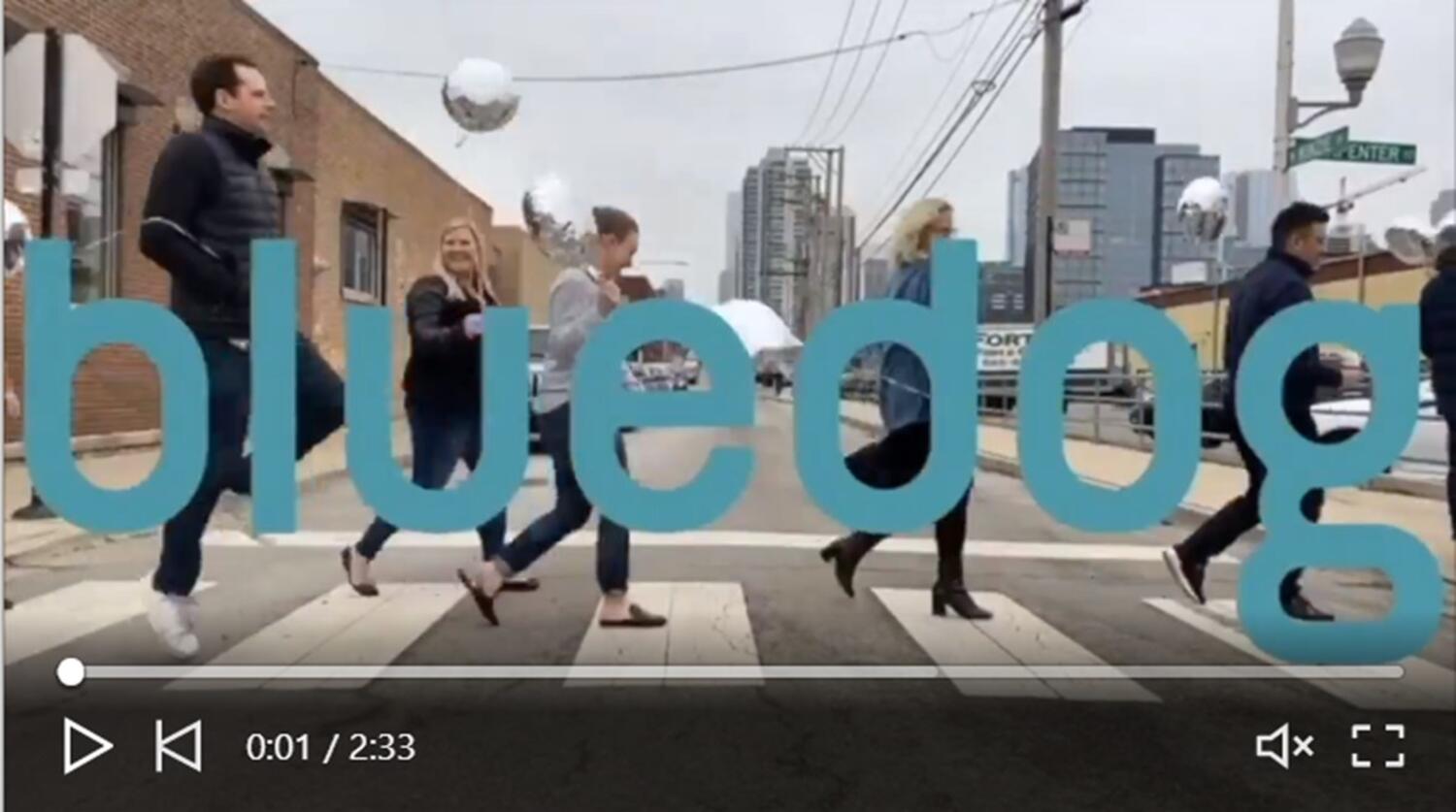 "Bluedog is officially certified as a Great Place To Work! We're excited to celebrate this honor on Certification Nation Day with a word from the Bluedoggers as to what makes Bluedog so great (hint: It's the people!)"
3. Blast Analytics thanked employees with #GPTWCertified treats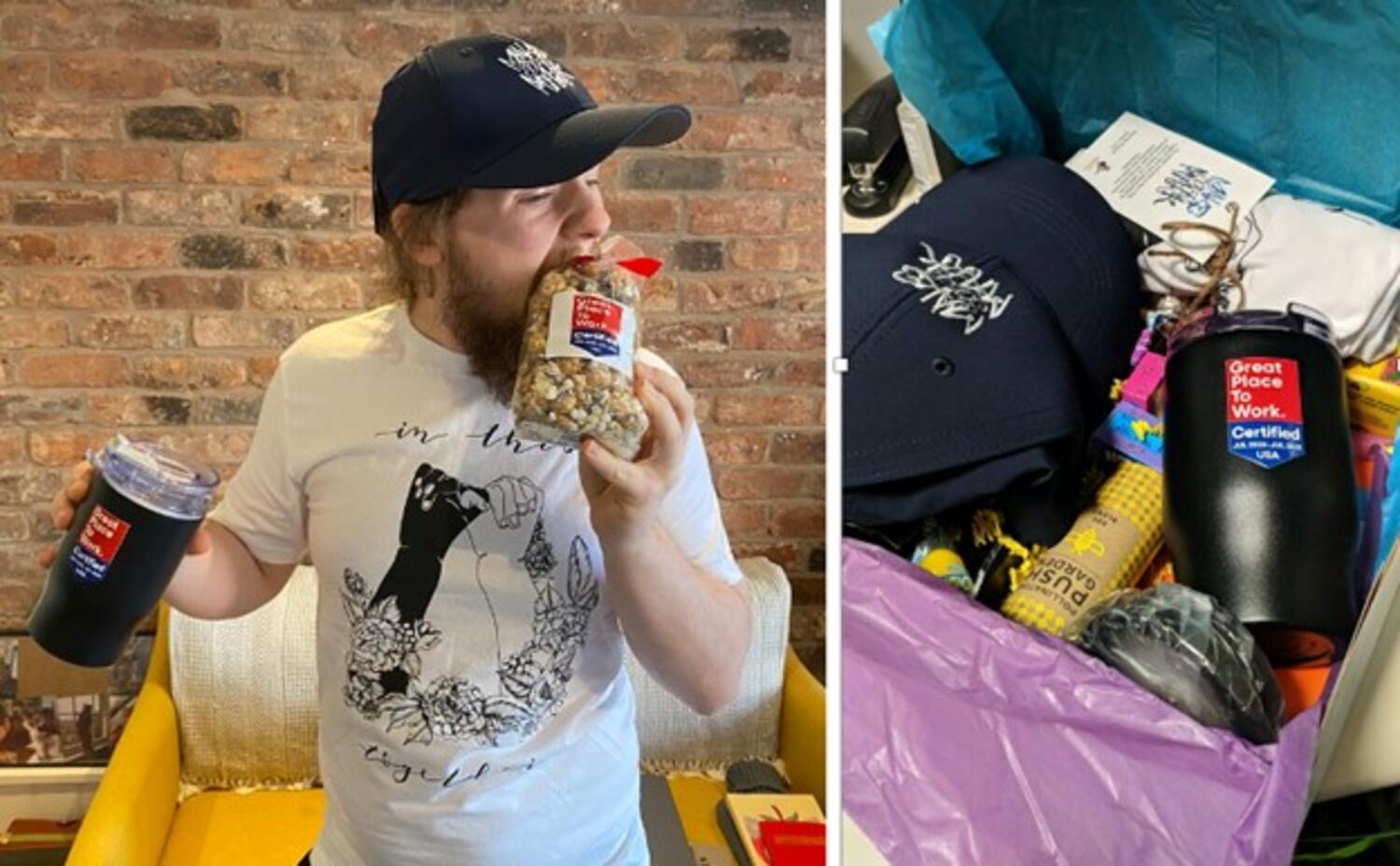 "Hooray! Happy #CertificationNationDay! Together, we're celebrating what Blast is truly made of — collective heart and a desire to make our mark! We honor those teammates of Blast's past, present, and future – thank you for helping to create a great place to work! #GPTWcertified."
4. Dechert celebrated their culture through art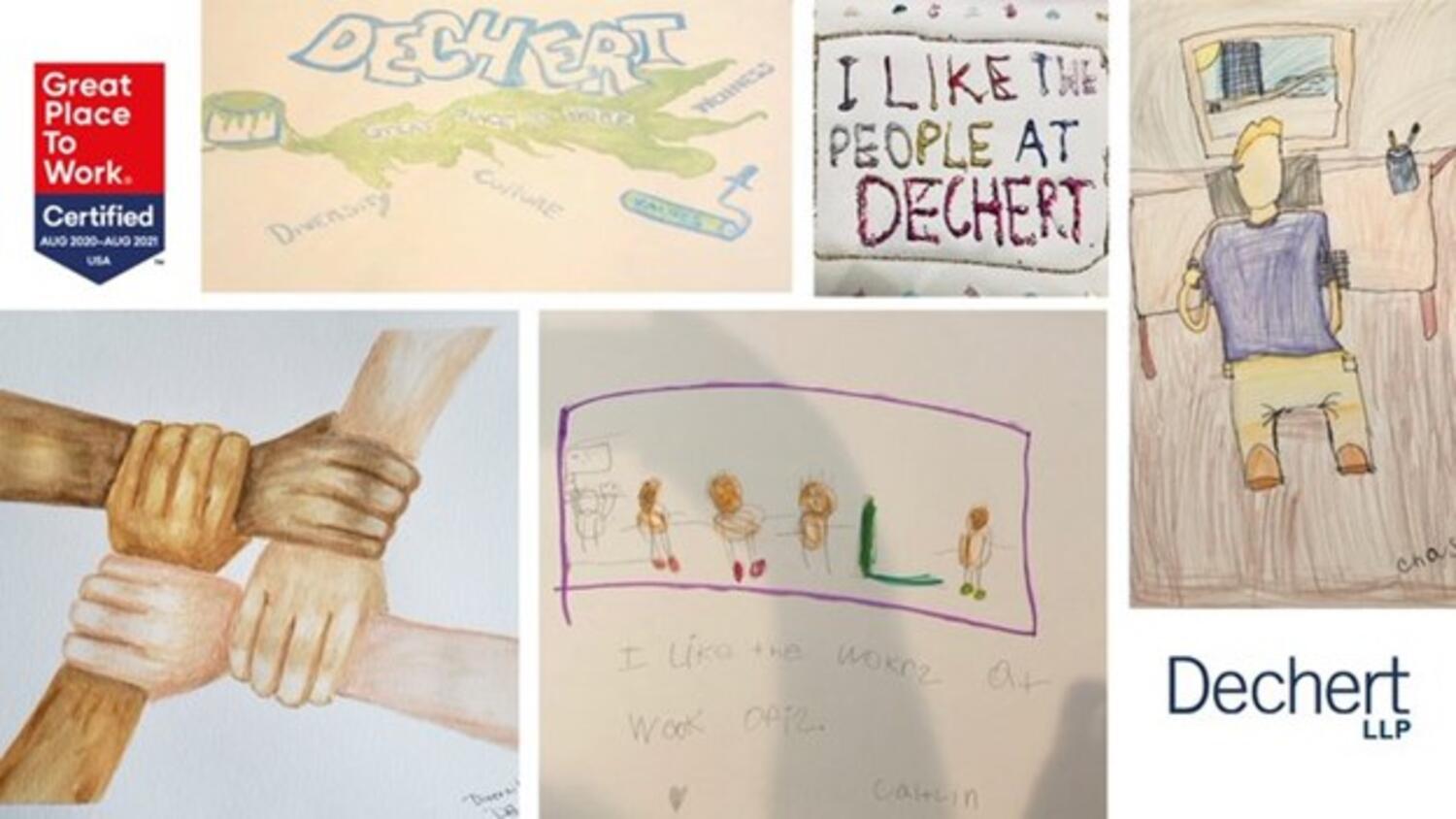 "It's @GPTW_US Great Place To Work Certification Nation Day! To celebrate, Dechert employees and their families showed off their artistic skills by creating posters showcasing why they think the firm is a great place to work."
5. PeopleTec went all out with a #GPTWCertified party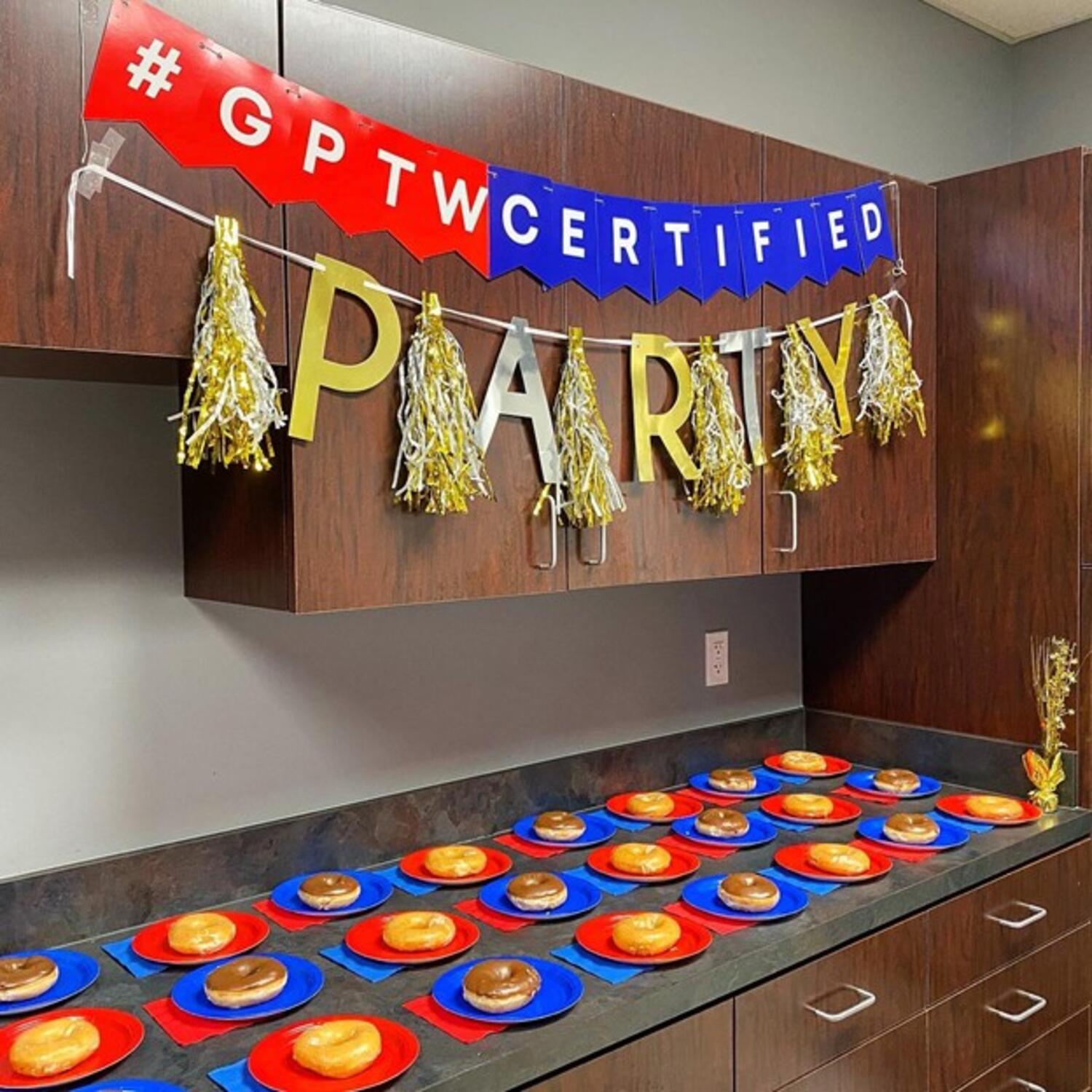 "We are honored to be a #GPTWcertified company! PeopleTec is dedicated to our #PeopleFirst culture, and we are proud to celebrate Certification Nation Day with our wonderful employee-owners today. "
6. Burlington Stores celebrated 5 years of being #GPTWCertified!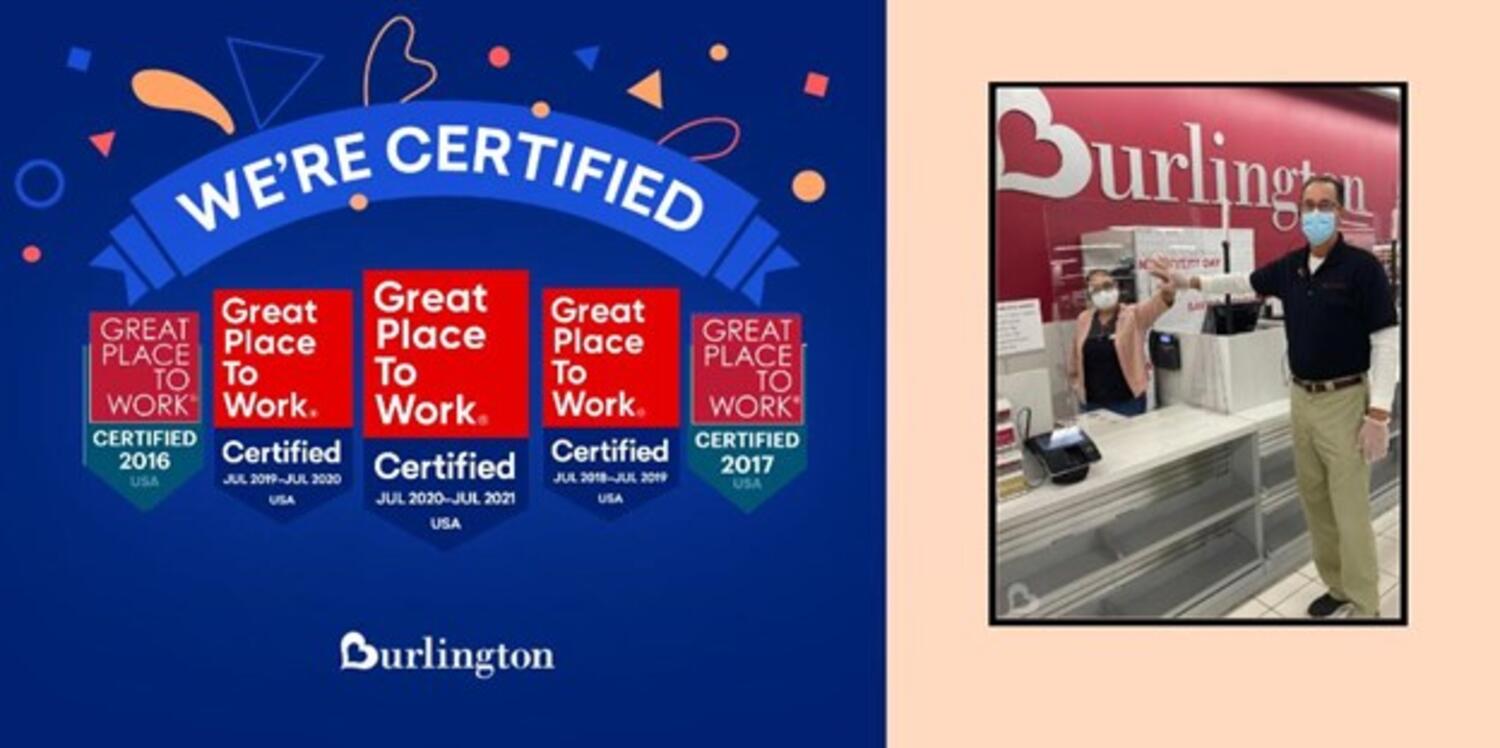 "Sending out a virtual high FIVE to all Burlington associates to celebrate FIVE consecutive years as a certified Great Place To Work! #GPTWCertified @GPTW_US #OurBurlington"
7. Olympus Pools treated their people to a pizza party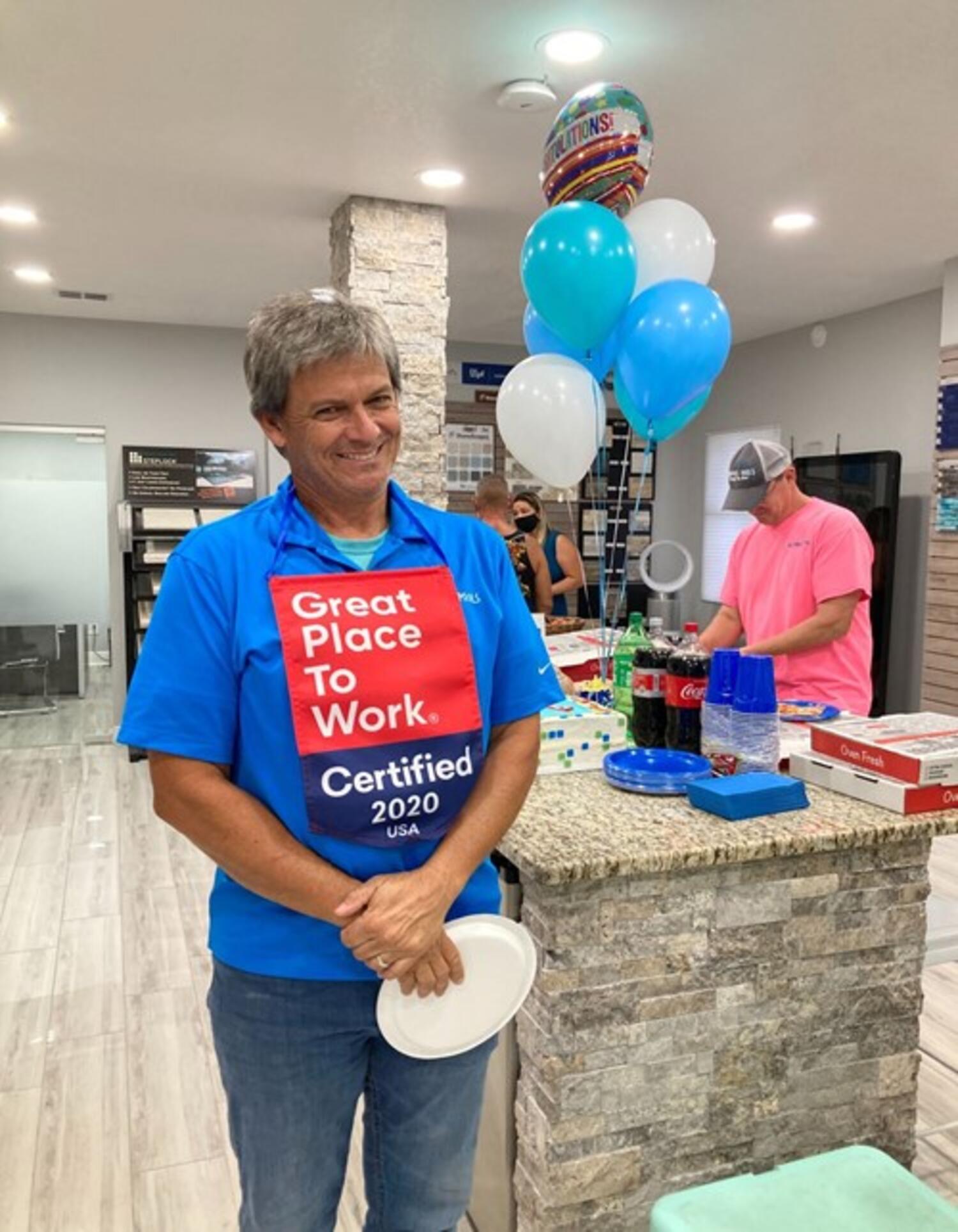 "Today is Great Place To Work US Certification Nation Day! 🤩
We're treating our AMAZING staff to a pizza party to celebrate our inclusion in Great Places to Work! 🍕Thanks for always working hard, team! We wouldn't be where we are today without all of you!
🏆 100% feel that management shows appreciation for good work and extra effort.
🏆 100% love our community outreach.
🏆 100% feel they are treated as a full member here regardless of position.
🏆 99% feel that we care about each other at Olympus Pools."
8. Digital Resource used their celebration kits to have some fun on social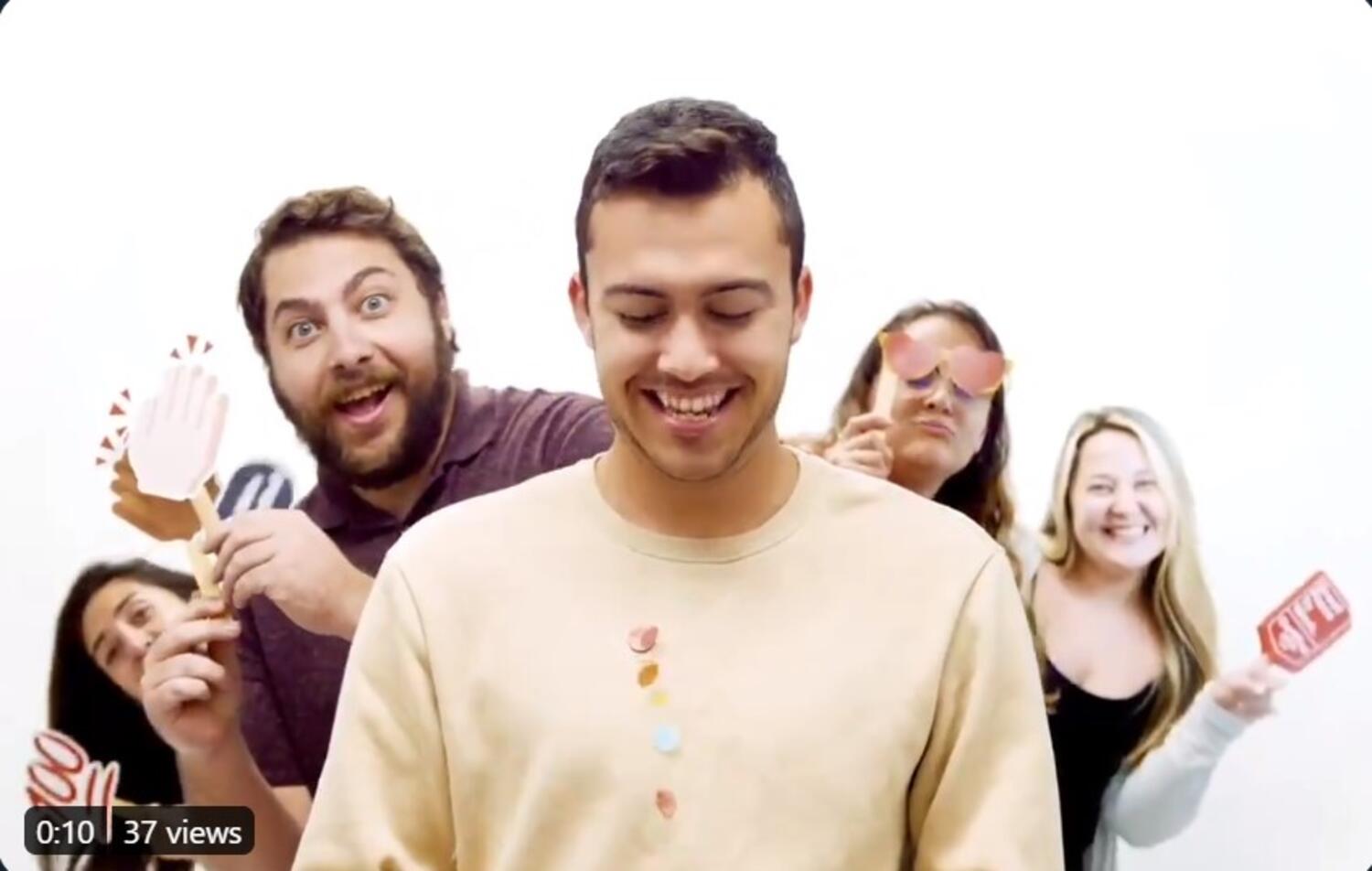 "We're endlessly proud of the team & culture we've built!
This is the 2nd year in a row DR has earned the title of being a certified Great Place To Work – and we're excited for many more to come! #GPTWcertified #NationalCertificationDay
9. Virtuosity had a socially distant celebration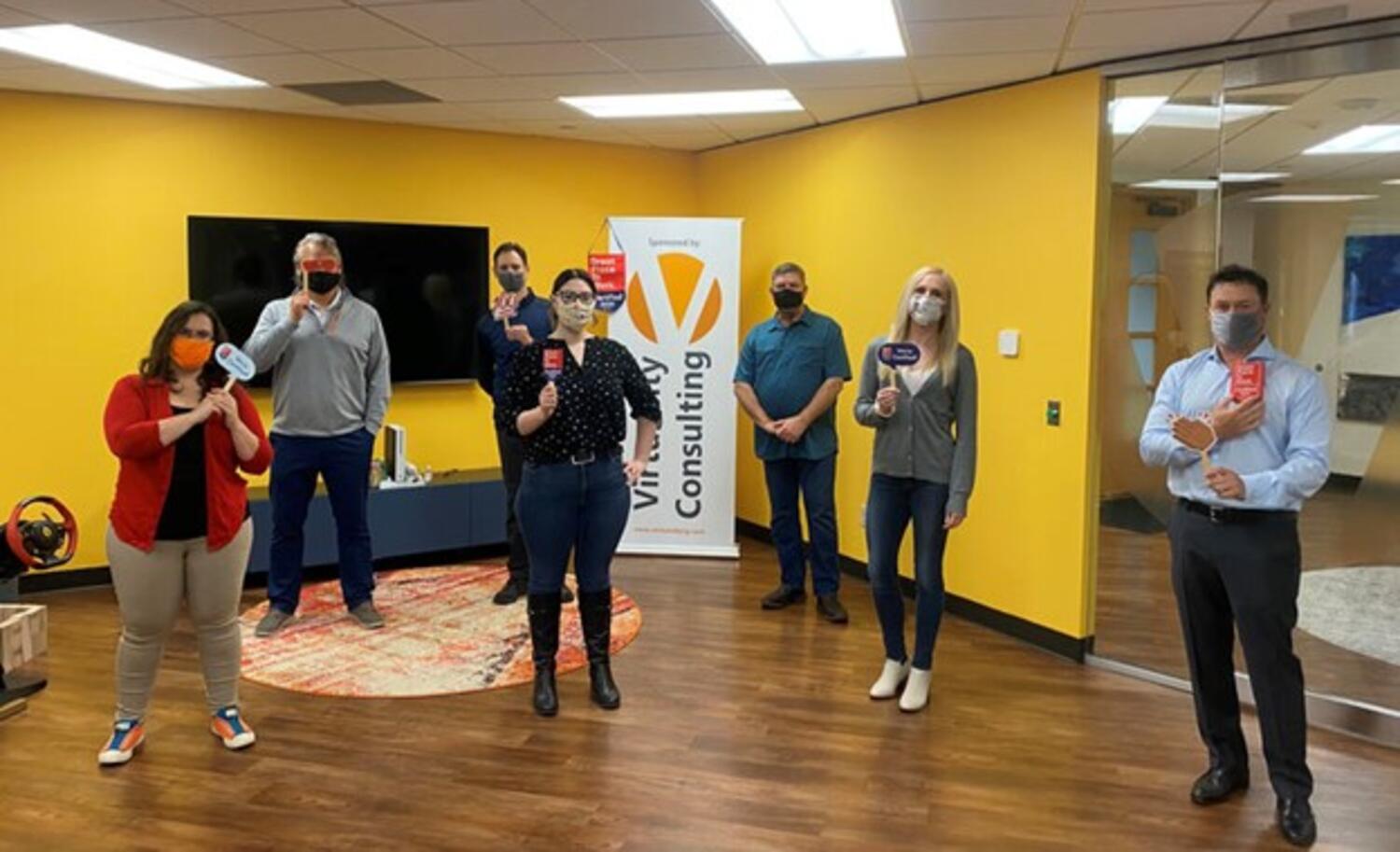 "At Virtuosity, it's important that we ensure employees have a consistently positive working experience because we know that a strong culture (and happy team 😊) drives even stronger business results.

Today, on Great Place To Work US's #CertificationNation day, we're proud to celebrate our workplace culture, our status as a Great Place To Work-Certified company, and our distinction as one of Fortune's 100 Best Small Workplaces! 🧡🎉"

Great Place To Work is Certified, too! And we got our pups dressed up for the special occasion.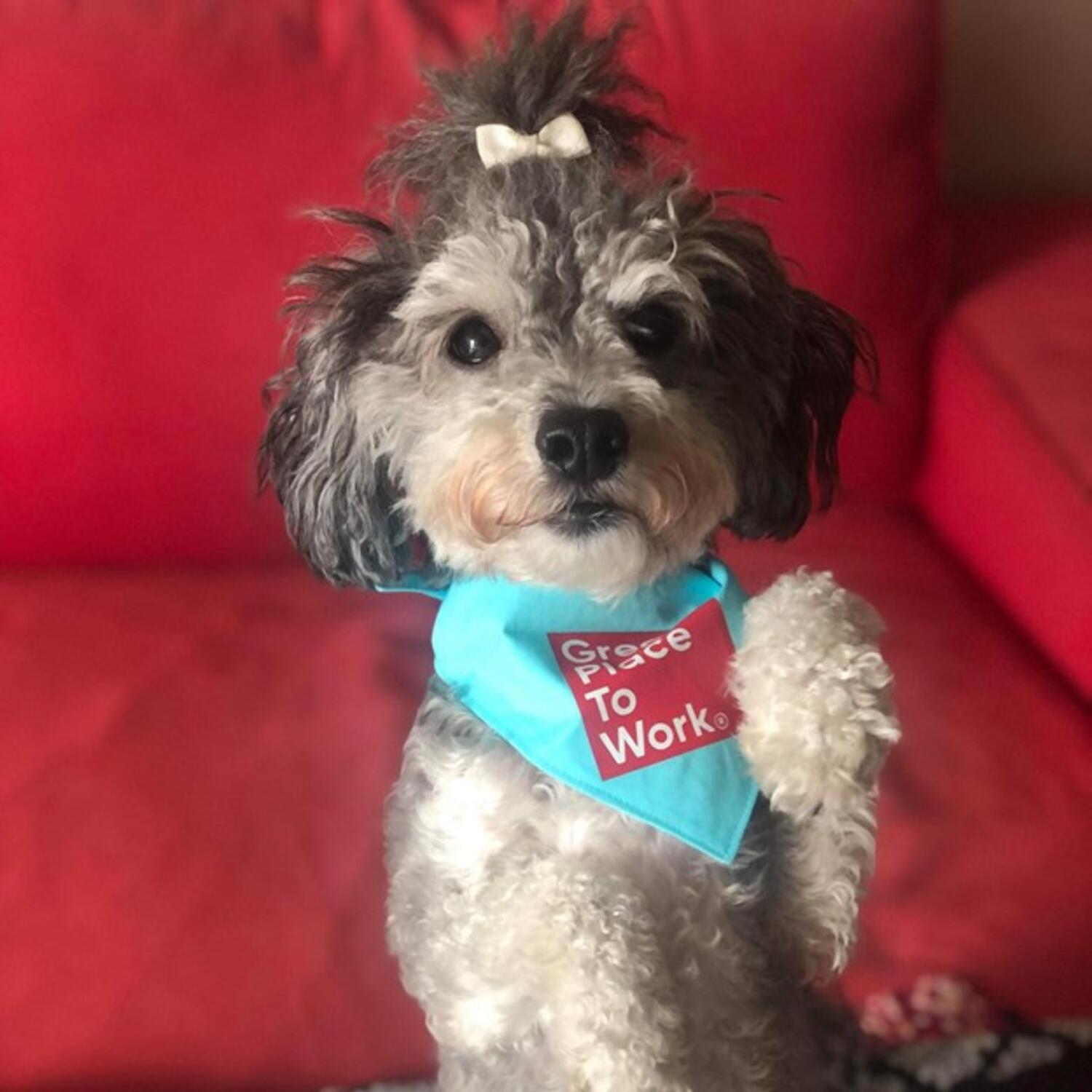 Want to join the Great Place To Work-Certified community? Learn more about Great Place To Work-Certification. Already a Certified company? Thank you for being part of the people-first party with us!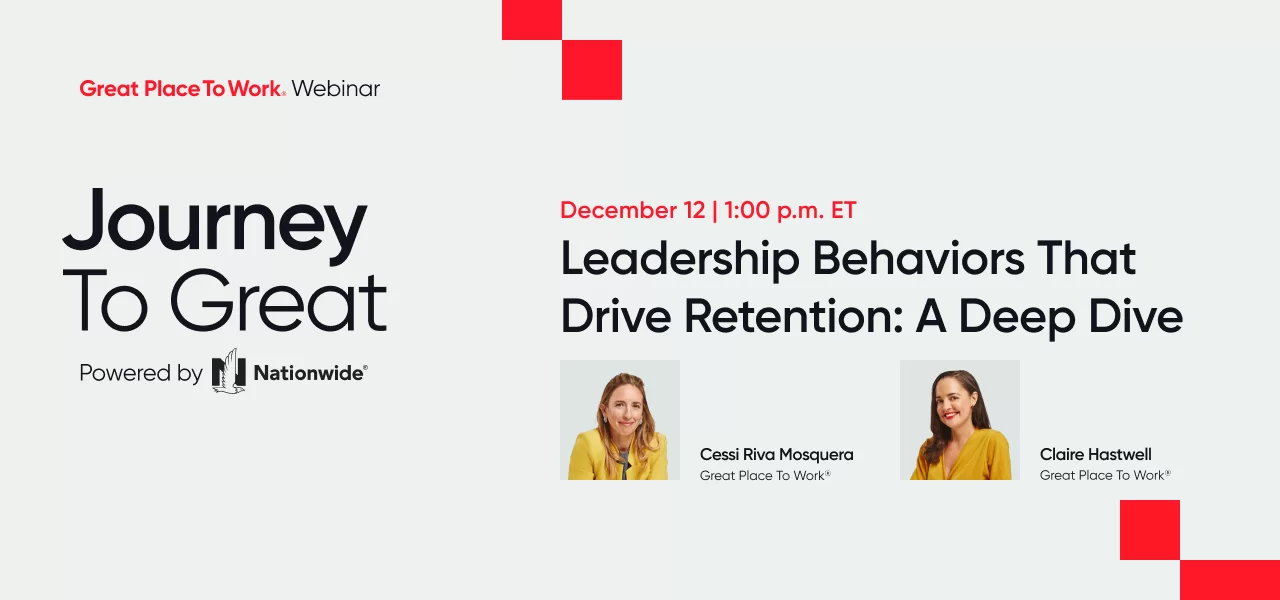 ---