In an earlier post, I discussed how the work/life balance presumes that you can break a human life into discrete buckets: work over here, family over there, health in a special category, community involvement in another, and maybe a little sand pail for things like personal fulfillment and a sense of meaning. Based on this paradigm, the objective of most work/life balance programs is to help people allocate a fair amount of time to what resides in each bucket. Turn off work time, turn on family time, spend an hour on your wellness. If this model was a mathematical equation, it might look like this: Balance = Life – work
But life doesn't work that way. Just because we are at work does not mean that we cease being caretakers. If we work 40+ hours per week, plus the time spent prepping for work, and getting to and from work, does that mean that we are left with 15 minutes per week to achieve a sense of personal meaning? Can true wellness be achieved if we only give it 30 minutes every other day?
Work does not detract from life but enhances life by integrating employees values, families, physical and mental well-being, and personal sense of fulfillment in a dynamic web of interactions and programs that support the not just the employee, but the whole person. If I were to make a mathematical equation out of this interpretation, I'd probably need an algorithm, and I'm just not that good at math.
More and more Best Companies are coming to same conclusion, and offering programs such as flexible schedules and telecommuting as a result.
How does your workplace stack up against the 100 Best?
Leslie Caccamese is an Interim Program Director and avid blogger for Great Place To Work® Institute.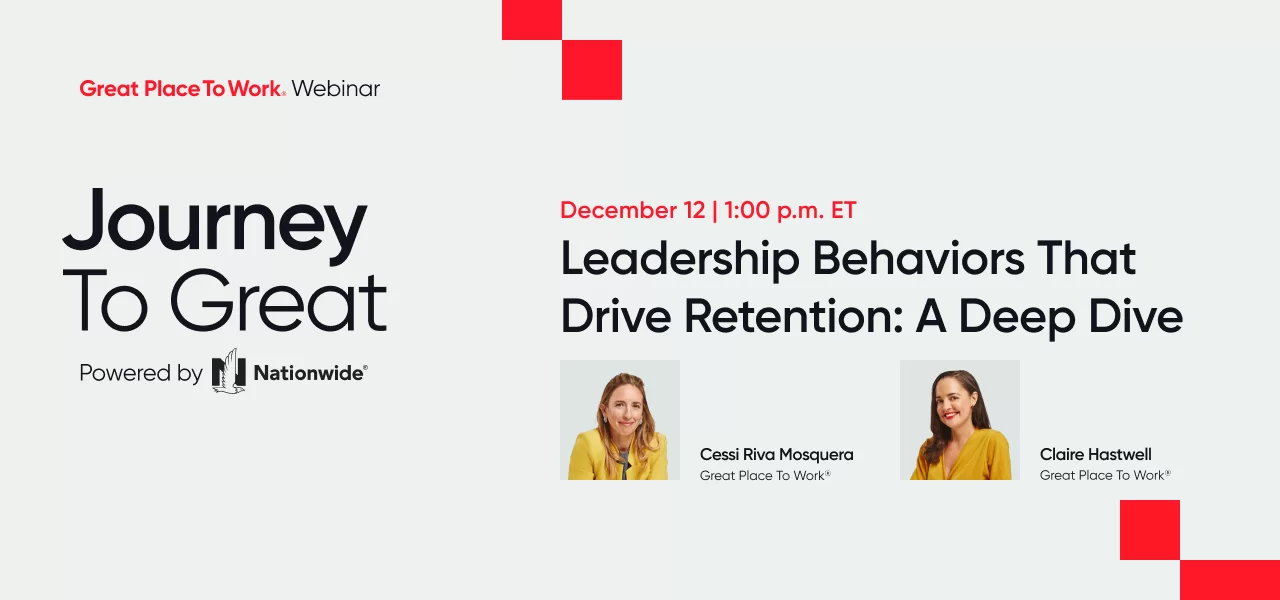 ---