The impact of COVID-19 on the workplace will be long-lasting, and there will be no instant rebound to the way things were before. So, what happens next needs to be handled delicately.
For more than 20 months, employees have rebalanced their work-life schedules. Now, they are facing further adjustments.
The challenge for businesses will be to facilitate this shift when it is safe to do so with extra flexibility and minimal disruption.
Businesses that have leaders with an open mind and who are receptive to change will be able to distinguish themselves as employers of choice during this transition period and beyond.
Great Place To Work-Certified™ company, Standard Chartered is an international bank in 59 markets. It has five offices worldwide, 1,000 employees in the United States and most of its staff will not need to be in the office full time because of their hybrid work model.
Julie Everitt, head of human resources at Standard Chartered Americas, recently spoke with Great Place To Work® about how companies can manage their transition to a successful hybrid work model:
1. Be flexible and patient
This transition will be new for everyone. In the spirit of openness and transparency, workplaces should embrace the fact that they don't have all the answers and approach the change with a learning mindset.
While the Standard Chartered offices in the US are currently only open to those who have been vaccinated – a decision based on the feedback received from employees themselves – this is a transitional part of their plan to welcome all staff back when it is safe to do so.
Fact-finding, problem-solving, and accepting that the return to the office will take time is important, especially since vaccine status is only one issue of concern.
Parents and caregivers may be concerned about the logistics of managing a return to the workplace while childcare arrangements are still complicated. Many workers may also be dreading the return to a long and busy commute. These are all valid concerns that will require some flexibility and patience to work out.
With over 60 nationalities represented, Standard Chartered – like other diverse employers – will need to manage a wide variety of individual situations with empathy and a high level of reassurance and understanding, rather than forcing change through quickly. Iterative steps forward are needed.
2. Build trust through transparent communication and feedback tools
We have seen throughout the pandemic that being open and transparent has been essential in building trust – whether it is communications from health agencies, governments, or employers.
Using communication channels, such as employee surveys and feedback sessions, to understand employees' concerns and identify potential challenges is a key first step to planning a safe and stress-free transition back to the workplace.
"We have focused on data and feedback to understand the best way to undertake this transition," says Julie. "Using surveys to collect data on employee well-being, staff vaccination levels, and to find out what the key concerns were – whether commuting, safety measures within the office, or how to balance work and home – has been a vital tool."
Q&A with experts and leaders
Standard Chartered has also experimented with using live Q&A sessions, each one helmed by a panel of experts – whether from HR, IT, Property, or other parts of the business – to answer colleagues' questions directly.
Julie notes, "It's important for colleagues to understand the benefits of being back in the office, that human interaction ultimately makes for better productivity and morale. We'd like people to feel encouraged to return in the future, but to do that they need to feel reassured that our updated office environment has been designed with their safety in mind."
3. Set up people leaders as stewards of the new normal
People with managerial responsibilities have a key role to play in a successful transition from remote to office or a hybrid model. They can make sure that important messaging is cascaded and clearly understood, as well as act as a point of contact, able to get clear answers to employee questions or concerns quickly.
During this transition, people leaders should be visible, accessible and responsive. Offering regular one-to-one check-ins throughout the transition is one way to ensure that potential issues are identified quickly, and that individual circumstances can be accommodated in a way that aligns with the needs of a broader team.
People leaders' anecdotal feedback, coupled with information from HR and data from surveys or Q&As – for which our Emprising™ survey platform is an ideal tool – on an ongoing basis will help guide the speed of the transition to hybrid and smooth any pain points that arise.
4. Take hybrid for a test drive
Many businesses have taken the opportunity to modify their workspaces while employees have been working remotely. Julie noted that changes made initially to create a safer working environment have had an unintended consequence in easing the transition from remote.
"Employees aren't returning to the exact same setup that they left, so there's a sense that everyone is on the same journey of discovery," revealed Julie.
But whether a workplace has undergone substantial changes or not, there may be considerable anxiety amongst employees about how being back in the office might actually feel.
"To help with this, we hosted a pop-up last year when members of staff could come into the office safely at a time that worked for them, test out their environment, catch up with colleagues, and break the fear factor," Julie explained.
5. Continue to support those wanting to work from home
Managing the eventual transition back to the office requires a coordinated effort between different parts of the business, including HR, Property, IT, and Communications. And the transition from remote to the office cannot be managed by focusing only on the shift towards the office – the needs of home and hybrid workers beyond the traditional workplace need to be considered as well.
Making sure that colleagues understand the tools available to help them work effectively at a distance, and making sure that their workplaces at home are set up properly, are important parts of the transition too.
"Last year we offered each employee a one-time payment to help them to improve their working environment at home," says Julie.
"By supporting workers who are not coming into the office yet, as well as those who will still be working some portion of their schedules remotely, we emphasize that the whole team is valued, that we trust them, and that we want them to thrive wherever they are working."
6. Offer choice without creating division
Another important consideration is to ensure that the transition does not create a culture of "us and them" between those who go back to the office right away and those who – for whatever reason – can't just yet.
Employers can avoid creating fault lines between remote and in-person employees by redesigning the arena for promotions and advancement.
"Evaluating performance year-round, with an open-dialogue and regular feedback, will help to ensure that any issues or patterns can be identified quickly," says Julie.
"The focus should be on tangible outcomes, not where the work was undertaken."
Maintaining an open and honest conversation is also an important aspect of managing different ways of working while underlining the value of all members of the team. Agreeing upon shared goals with transparency about what will be undertaken by who, and where, will facilitate collaboration and productivity.
"We can expect that individual circumstances, as well as the situation as a whole, will continue to evolve.
"So, leaders will need to remind colleagues that this is a transitional phase where different people will move at different paces and that there's nothing wrong with that."
7. Keep communication channels open
"We can't know what the future will hold, whether more variants might emerge, and what challenges we may need to adapt to in the future," says Julie.
"As a result, we need to keep our communication channels open to make sure we can offer clear and transparent guidance to keep our colleagues safe and that any concerns can be understood and addressed promptly.
"If there are issues, we need to be unafraid to tackle them head-on, experiment, be agile, and work together to find the best solution that balances business and employee needs."
The eventual transition back to the office, hybrid or not, will be new for employees and employers alike. It is understandable that it might not be plain sailing. But employers who listen, are flexible and patient, and communicate transparently during this transition will be able to identify a model that allows each individual employee, as well as their business as a whole, to thrive.
Flexible and hybrid work needs a listening strategy
Listening to your employees via regular employee surveys will ensure your transition to hybrid is a smooth and meaningful one. Contact us to learn how.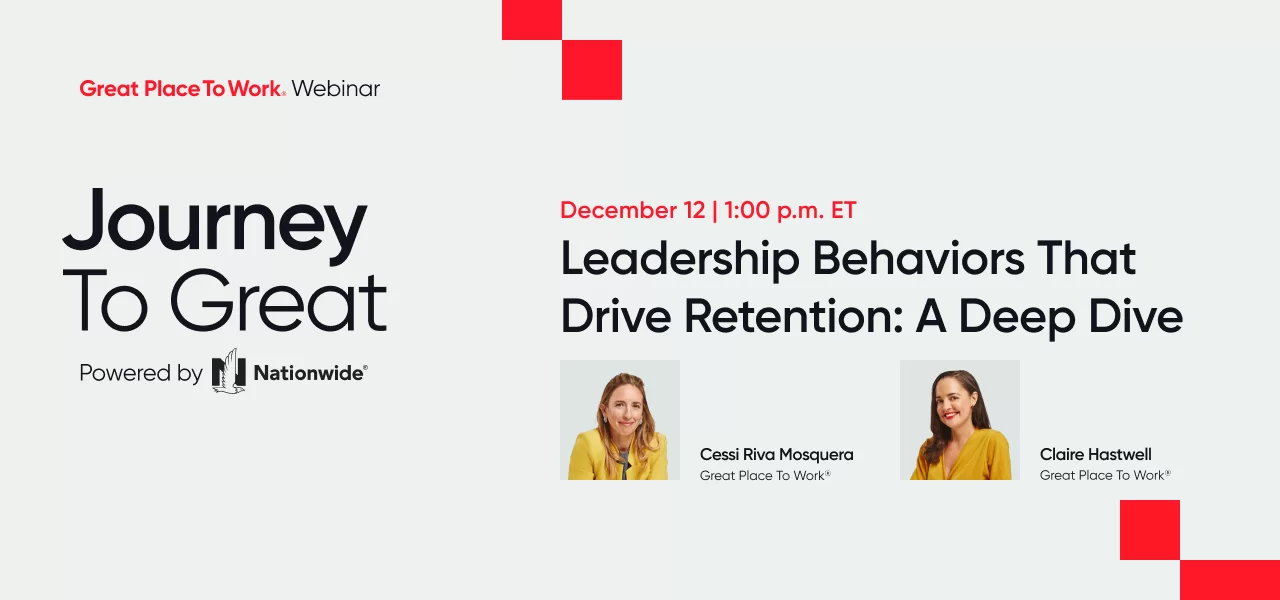 ---