Image: Detroit residents arrive to get tested for COVID-19 at a drive-thru testing site that Rocket Companies helped launch.
This past year, Rocket Companies helped build an ark—a room-for-everyone lifeboat that helped the entire city of Detroit navigate COVID.
The family of technology companies helped coordinate citywide COVID testing, enabled the production of millions of masks, and made sure Detroit's public school students all had tablets and hotspots for remote learning.
With other organizations including automakers Ford and GM, Rocket Companies led the way as the business community cared for the wider community in a difficult year.
In effect, Rocket Companies CEO Farner and the rest of the company's leadership team took their status as Detroit's biggest private-sector employer to heart as the pandemic hit. And the company responded with one big-hearted gesture after another.
"We were in a unique place to say, 'we're in good shape. What does everyone else need?'" Farner said.
Farner was being kind to fellow CEOs when he says Rocket was in a unique place. Yes, Rocket found its financial footing soon after COVID hit. Revenues for 2020 more than tripled to nearly $16 billion as people turned to its digital platform for home lending needs amid lock-downs.
But other businesses also did well in 2020. And few matched the Rocket's level of care for the community.
The company worked with the City of Detroit to develop the software infrastructure for and build a COVID testing site from scratch in 5 days in March. Rocket offered logistical support with call-center support and tents, released its software as open-source so other communities could use it and enabled tests of over 1,000 patients daily.
What's more, the Rocket Community Fund purchased machinery that can produce more than 500,000 masks per week.
And once it became clear that schools would be closed indefinitely last year, Rocket again zoomed into action. A 2019 University of Michigan study indicated that as many as 70% of the city's school-aged children lacked internet access at home and ranked Detroit's connectivity rate as the lowest nationally among large cities.
So Rocket joined forces with several other local companies and organizations to provide 50,000 students a tablet computer with high-speed internet connectivity. Every K-12 student in the Detroit Public School Community District received their new device before the end of the school year.
Rocket's heroic actions were in keeping with founder Dan Gilbert's vision of the business as "for more than profit."
Great corporate citizenship can be great for business, Farner says. That's partly because you fire up employees who are seeking meaning more than ever—a trend underscored by the experience of the pandemic and the all-for-one, one-for-spirit it sparked across the globe.
"There has to be a bigger 'why' than the paycheck," Farner says.
How about a 'why' as big as an ark to help a city survive a very rough year?
Does your company go above and beyond for its people?
If you think your company culture rose to the challenges of 2020 by providing exceptional care for employees and your community, apply to get recognized on one of our Best Workplaces™ lists.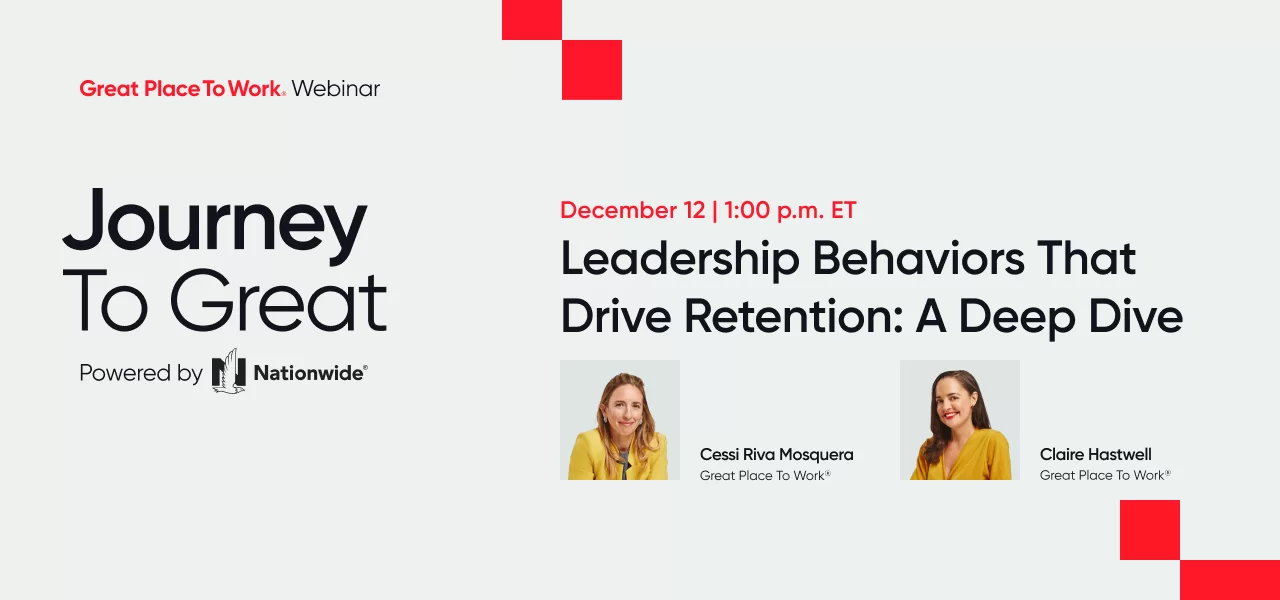 ---