If you're hungry for some inspiration as the pandemic and other crises continue, look no further than Publix Super Markets.
Publix just earned the No. 1 spot on the 2020 PEOPLE Companies That Care® list for its comprehensive coronavirus measures, including higher employee pay, customer safety protocols and generous donations to support families and farmers.
The Lakeland, Fla.-based supermarket chain, with more than 1,200 stores and over 200,000 employees, has long been known for its loyal employees, highly satisfied customers and extensive charitable activities.
But the company took its caring to the next level as COVID-19 hit. Among the steps the company took was instituting permanent pay raises for employees to recognize their efforts on the front lines of the pandemic.
Publix also implemented "emergency pandemic pay" to ensure associates with little-to-no sick pay available would be paid for time missed due to illness related to the coronavirus. The company also put in place sweeping safety protocols in stores to protect employees and customers, and established special shopping hours for adults 65 and over, first responders and hospital staff.
Publix also launched a new program to connect needy families with farmers, some of whom saw a drop in demand as schools and restaurants closed.
The initiative aims to help farmers and families by purchasing fruit, vegetables and milk from Florida produce farmers and southeastern dairies and donating it directly to Feeding America member food banks, serving 283 counties in the seven states in which Publix operates.
Since the start of the initiative, Publix has purchased more than 11 million pounds of produce and more than 500,000 gallons of milk.
"Through this initiative, we are helping farmers and families affected by the pandemic. As a food retailer, feeding families is our greatest opportunity to give back, and we are grateful to be able to do so while supporting produce and dairy farmers. During such challenging times, we are even more committed to supporting those in need and doing good, together." – Publix CEO Todd Jones
The Publix story is just one of dozens of uplifting tales we uncovered as we researched and compiled the 2020 PEOPLE Companies That Care list. The 50 organizations on the ranking have responded to the historic COVID-19 pandemic by demonstrating respect, compassion, and concern for their communities, their customers and their employees.
To identify the fourth annual "50 Companies That Care," PEOPLE magazine teamed up with Great Place To Work® and our 28+ years of employee survey data and inside knowledge of outstanding workplaces around the globe.
Rankings are based on surveys representing over 4.8 million employees' experiences of how their workplaces have made a difference in their lives and in their communities.
Rankings also reflect Great Place To Work's assessment of the generosity of each organization's benefits package, philanthropic efforts and community supports, with particular focus on activities in response to the COVID-19 pandemic.
Here are some of the striking stories from the Companies That Care:
NVIDIA: Fast-tracking treatments for COVID-19
NVIDIA is perhaps best known for hardware and software that powers computer gaming. But during the pandemic, the company has directed its technology and customer community toward the serious project of finding a vaccine.
NVIDIA joined the COVID-19 HPC Consortium, which brings together the U.S. federal government, global industry, and academia to provide access to the world's most powerful computing resources to support COVID-19 research.
NVIDIA's applied research team for healthcare is partnering with PingAn in China, the U.S. National Institutes of Health, and Japan's Self-Defense Forces Central Hospital on developing medical imaging AI models that recognize features of COVID-19.
Using the Summit, the world's fastest supercomputer — powered by NVIDIA technology — researchers screened 8,000 drug compound molecules and, within a few days, found 77 candidates most likely to bind to the coronavirus and render it unable to infect human cells. Without Summit, the task would've taken months.
But that's not all. NVIDIA also reached out to its extensive community of computer gamers to chip in as well—using the graphic processing units in their computers to fold proteins virtually.
"We called on gamers to share the NVIDIA GPUs in their gaming rigs to run 'Folding@home,'" NVIDIA told us.
"In just weeks, 350,000+ gamers helped amass a 1.5-exaflops computer — that's more performance than the world's top 100 supercomputers combined. Folding@home will use this power to analyze the dynamic properties of COVID-19 and investigate how drug compounds can disable it."
What's more, NVIDIA Chief Scientist Bill Dally released an open-source design for a low-cost, easy-to-assemble mechanical ventilator that uses off-the-shelf parts costing just $400 — that's 50x cheaper than traditional ventilators.
Comcast NBCUniversal: Leaders share the wealth and celebrities support kids
Since April 1, Comcast's senior leaders have been foregoing their pay to help those in need.
CEO Brian Roberts; CFO Mike Cavanagh; Dave Watson, President and CEO of Comcast Cable; Jeff Shell, CEO of NBCUniversal; and Jeremy Darroch, Group Chief Executive of Comcast's British broadcaster Sky, have chosen to donate 100% of their salaries to charities that support COVID-19 relief efforts—and they have pledged to do so for the duration of the pandemic.
In addition, the Sky division donated £500,000—more than $650,000—to a recently formed COVID-19 Film and TV Emergency Relief Fund, which provides much needed grants to the many thousands of creative industry workers and freelancers who have been directly affected by the suspension of productions.
Comcast also committed $500 million to support employees where operations have been closed or impacted, made work from home options as broadly available as possible, and enhanced safety measures for customer-facing employees.
"We've moved tens of thousands of employees from offices to their homes, including more than 95% of U.S. call center employees, and limited technician visits in the home or businesses to only when it's necessary to provide connectivity to critical services," the company told us.
Comcast is offering an additional 40 hours of PTO through the end of the year for employees who are dealing with childcare issues or caring for a high-risk, immediate family or household member.
The media and entertainment company also tapped some of its stars to help brighten pandemic life for employees and their children:
"We also wanted to make sure we had a little fun, so we turned 'Take Our Kids to Work Day' into a virtual event that featured exclusive content and special activities, like how to be a kid reporter (hosted by 'TODAY'S' Al Roker), finance 101 (with CNBC's Becky Quick), how to speak Spanish (with Telemundo's Rashel Diaz), family-friendly workouts (with Universal Kids' 'American Ninja Warrior Jr.'s' Akbar Gbajabiamila and NBC Sports' Liam McHugh), and how to fuel the body by baking a healthy snack (with NBC Sports' Rebecca Lowe)."
Mars, Inc.: Help for both people and pets
The Mars Foundation – with its Mars, Incorporated global headquarters in McLean, Virginia – donated $500,000 to the Capital Area Food Bank in Washington D.C. to help address increased hunger and food insecurity in the wake of COVID-19.
Since the global pandemic began, the Capital Area Food Bank has seen a significant increase in requests from those requiring assistance.
Many of the nonprofit organizations the food bank supplies have reported increases of 30% to 400% in the number of people coming through their doors.
The donation will provide critical nutrition to nearly 400,000 individuals experiencing food insecurity in the region by enabling the food bank to procure and distribute additional food.
The donation was one of several ways that Mars has cared for its community amid the COVID-19 pandemic. Mars Wrigley associates—employees in the company's division that makes chocolate, chewing gum, mints and fruity confections —wanted to thank heroes on the frontlines, and behind the scenes, who keep us going every day.
So, Mars Wrigley sent SNICKERS bars to companies across the U.S. who have used their own manufacturing facilities and resources to aid in COVID-19 relief efforts. To date, Mars Wrigley and SNICKERS have reached nearly 6,000 essential workers in 50+ locations across the U.S.
Most of us know Mars as the maker of beloved candy products. But the company also has extensive operations in pet care. And those operations also heard the call to help amid the pandemic.
The Mars Fishcare manufacturing site in Chalfont, Pennsylvania, had an idea to transform one of their manufacturing lines to create hand sanitizer for local first responders.
After 18 days of problem solving and collaboration from across the Mars network, the team produced nearly 300 gallons of much needed hand sanitizer for community organizations in Bucks County, Pennsylvania.
"We owe a debt of gratitude to the first responders who risk their lives on the frontlines every day to keep our family, friends and community safe from the COVID-19 pandemic," said Craig Hall, the General Manager of Mars Fishcare.
"I am humbled that our Associates have been able to play even a small role in keeping them safe, and by the many ways our community has come together to support each other at such a critical time."
Mars folks have also supported our furry friends. With the institution of stay-at-home orders across the country, there has been an increase in pet fostering and adoptions.
To help first-time fosters–especially of kittens and cats–Mars' Royal Canin division created "Catology." Catology is an educational series designed to offer support and resources to people who have welcomed a newly fostered or adopted cat or kitten into their home.
For the first 1,000 people who joined, Royal Canin also offered a free month of nutrition. Tony Wild, director of cat acceleration at Royal Canin said: "…our goal is to equip people with all of the tools and resources needed to have a successful experience, and hopefully turn many from fosters to forever homes."
Is your company a caring one? Is it going above and beyond for its people and the community? Apply for our Best Workplaces lists.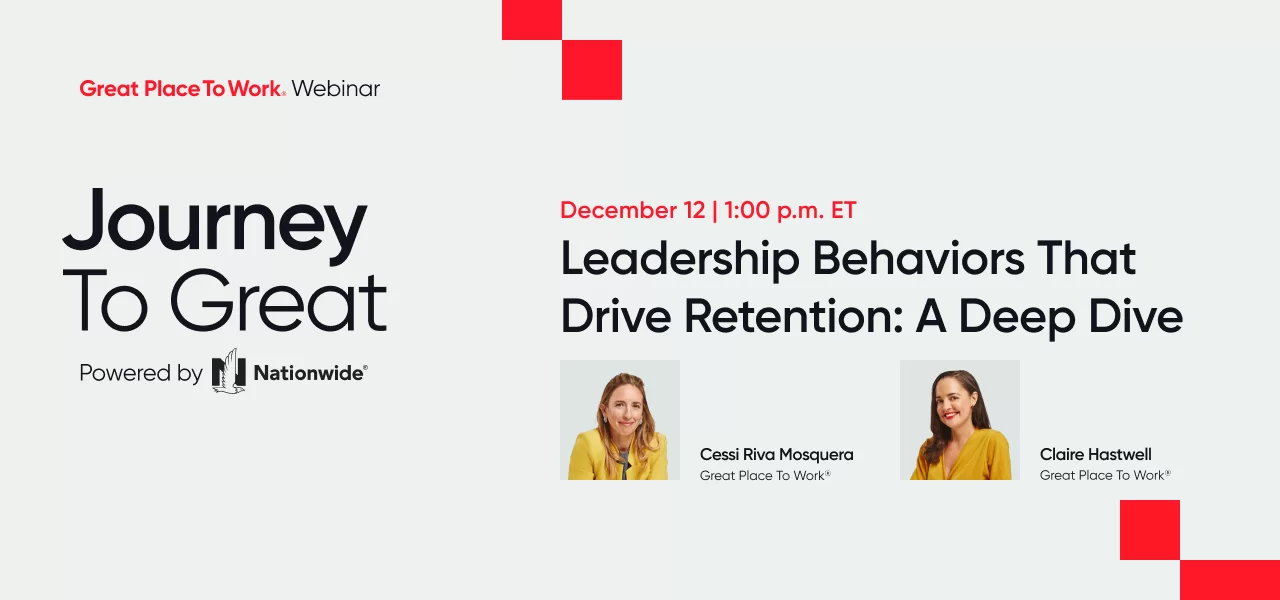 ---