In previous posts, we showed you how employee listening techniques have helped Best Workplaces™ preserve employee trust and build employee engagement:
Creat engagement through multiple channels
Let's take a look at the third strategy on our list:
Create engagement through multiple channels
Technology has enabled many new and different ways to engage employees. Best Workplaces regularly leverage technology platforms to open and maintain dialogues with employees.
Diversifying channels of communication and the ways you solicit ideas from employees can go a long way toward increasing participation and quality of dialogue.
Three companies who earn positions on our Best Workplaces lists are using digital channels to enhance communication:
Edward Jones: Five-Year Plan Website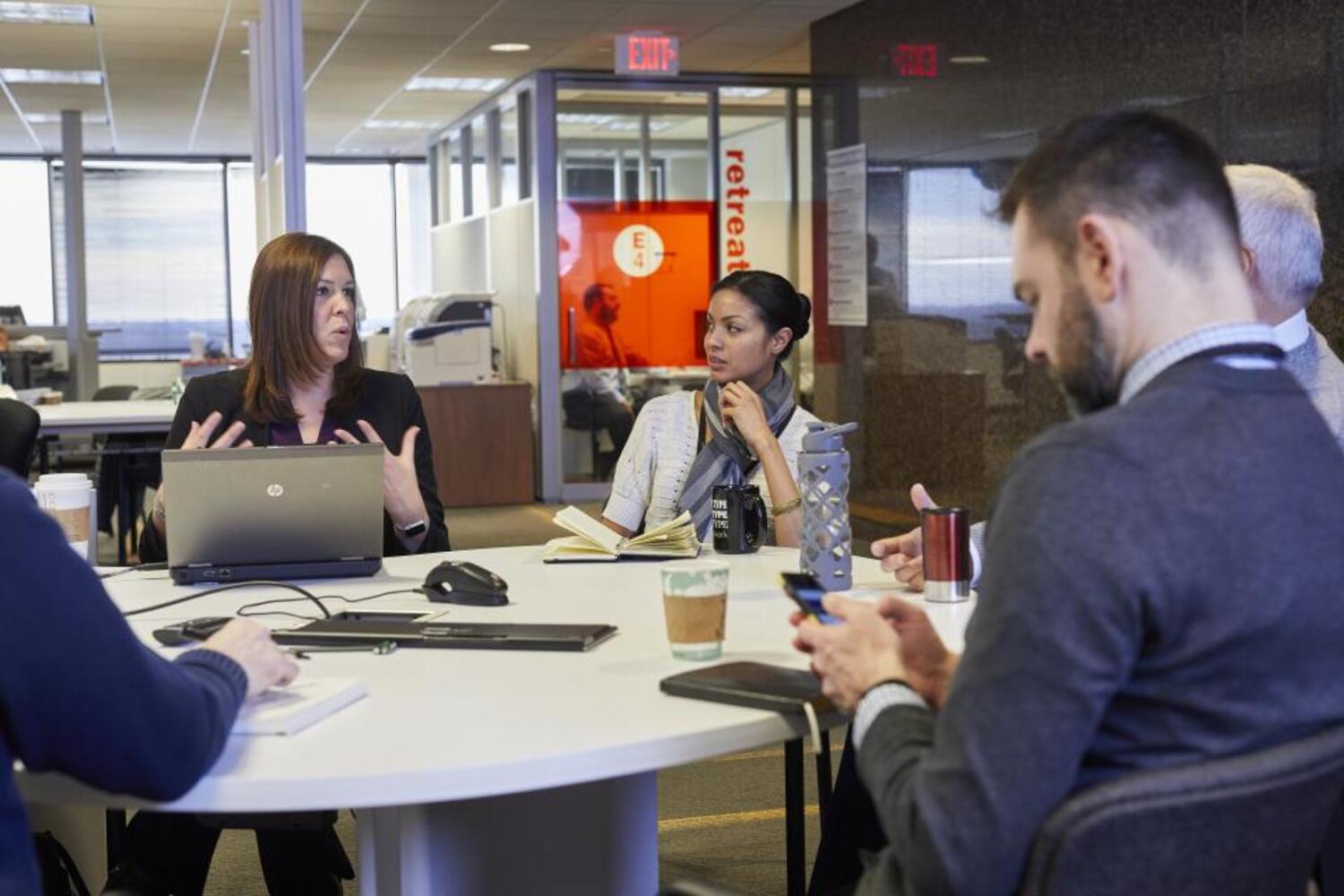 Photo: Employees at Edward Jones.

At investment firm Edward Jones, the Executive Committee invited all associates to participate in crafting the organization's strategy via a Five-Year Plan website. The company received 4,000 responses from employees — including 2,000 in the first 24 hours!
Leaders took the input seriously, understanding that when employees are involved in firm-level initiatives, their commitment to the firm and its future grows.
Two changes that reflect employee input:
Client statements have been revised to show the client

'

s rate of return

Health insurance subsidies have increased for newer financial advisors
This is a company that understands innovation isn't reserved for top-down initiatives. Ideas can come from anywhere and that's key if you want to create a culture of innovation.
Navy Federal Credit Union: Employee Voice Program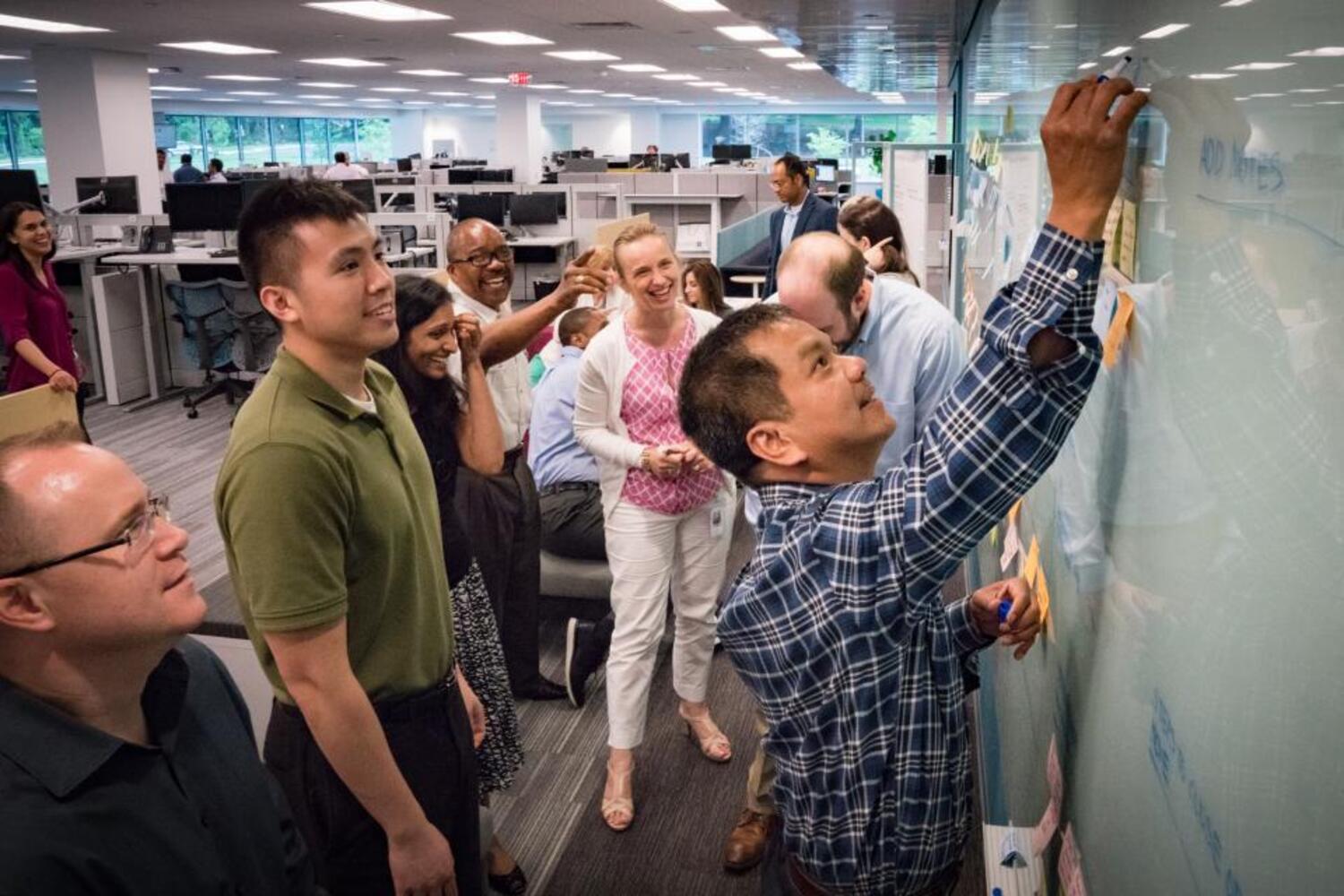 Photo: Employees at Navy Federal Credit Union work together in a collaboration workspace.
The Navy Federal Credit Union "Employee Voice Program" encourages employees to "think outside the box" and submit new, creative ideas to move the organization forward.
The goal: empower employees to come up with innovative ways to enhance member service, which helps Navy Federal stay competitive.
Each idea submitted is evaluated by the corresponding business area. Some factors considered are feasibility, cost, and overall value.
To thank employees and encourage participation, Navy Federal gives awards of $500-$1,500 for the best ideas.
The program was so successful that the company expanded it to other departments in the organization, replacing their "idea" program that had been in existence for 15 years.

Hyatt Hotels Corporation: Think Tank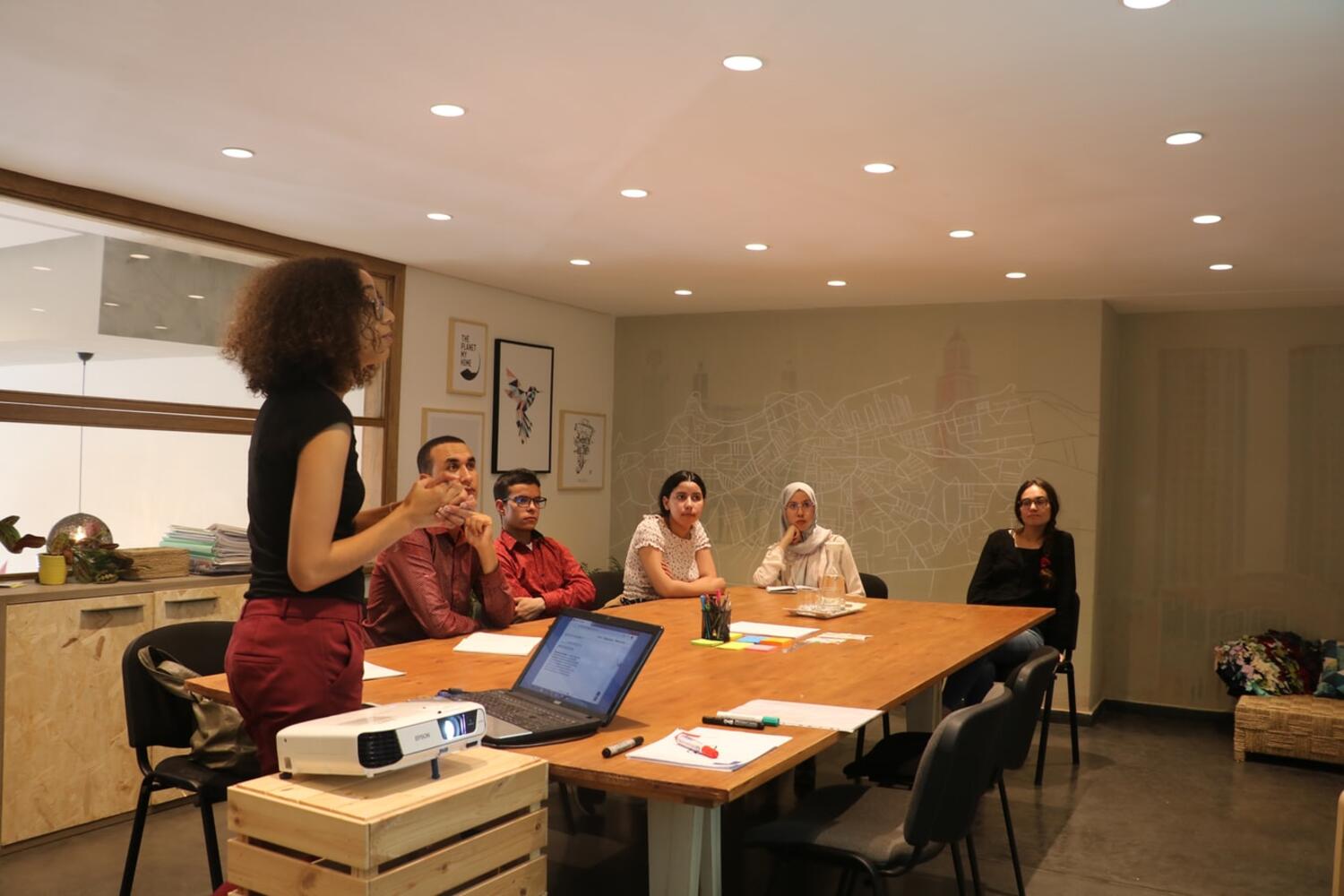 Photo: Unsplash.
Hyatt's "Think Tank" program gives teams of associates from all levels of the company a chance to pitch new ideas and concepts to the C-Suite — and to have fun doing it.
For the first Hyatt Think Tank, 13 cross-functional teams developed solutions to the challenge of "radically improving the way we work together in the corporate office."
Each team ventured outside of their departments, conducting empathy interviews with associates to gather feedback and ideas surrounding the challenge question.
In January, the teams gathered in Chicago for the first Hyatt Think Tank finale. Just like in the show Shark Tank, the C-Suite panel heard each team's pitch, questioning and challenging each team's ideas.
After hearing all the pitches, the panel decided which prototypes would get an opportunity to move forward, and which needed additional time for further development.

By looking beyond traditional communication channels, Hilton has enabled a wide variety of employees to participate in organizational decisions and changes.
What will your employee listening strategy look like?
Each of the examples above shows a company doing a great job of improving company culture by listening to employees.
As you've noticed, no two of them are doing exactly the same thing.
Some of these examples might not translate well to your company, while others may be just the sort of thing you can learn from. What will you do to start listening more closely to employees?
Top of our list of important employee listening tools is an employee survey. Learn more about the only employee survey built on 30 years of workplace data.
---