For many millennials, a fulfilling career means more than climbing to CEO. Beyond money and job titles, people in the country's largest generation value a sense of meaning in their work more than their older colleagues.

Our Great Place To Work team uncovered this trend while selecting the Best Workplaces for Giving Back. Our analysis of 350,000+ employee surveys revealed a strong link between organizational giving and employee experience.

People who felt their employers made a positive impact on the world were:
• 4 times more likely to say their teams give extra to get the job done
• 11 times more likely to say they plan to stay with their organizations for the long haul
• 14 times more likely to say they look forward to coming to work.

"At the heart of the company is its understanding that a great work environment encourages, not just the work we do, but the full human experience," said a millennial at Cornerstone OnDemand.

Employees at Cornerstone OnDemand have ample opportunities to give back. Building skateboards with underprivileged youth is a part of their new-hire orientation. Staff raise money for charities participating in marathons and walks throughout the year.

"It's a constant reminder that we as an organization are more than simply the sum of our parts," said a Cornerstone OnDemand employee.

Giving-centered programs like these have a huge impact on employee experience across generations. But we found this effect to be particularly strong among younger employees.

Among millennials, survey responses with community involvement had a stronger link with loyalty and whether people see their work as more than "just a job."

Millennials have higher "giving back" expectations than their Gen X and baby boomer colleagues. Overall, younger employees scored their organizations less favorably on community contributions and their sense of making an impact.

For hiring managers, this is a big opportunity. Enhancing involvement in worthy causes – especially with programs that directly engage employees – offers a chance to better recruit and retain millennials.

How to give back the right way

Our Best Workplaces make giving back a priority in many innovative ways.
Veterans United Home Loans

puts giving front-and-center from day one. All new hires receive a $10 gift certificate with instructions to "pay it forward" with a good deed. Their orientation includes sharing how they brightened someone's day. This sets an expectation that giving back will be integral to their work.





VMware

's Good Gigs program marries employees' passions with the company's philanthropy.

Cross-functional teams spend three months honing their leadership skills in projects such as teaching at orphanages in Vietnam



Novo Nordisk

's Take Action Challenge gives co-workers the chance to pitch community projects for $10,000 grants

. Participants work with nonprofits to bring these ideas to life. That way, employees get a real stake in their organization's giving. Employees started a school garden, a public wellness fair and mentored underprivileged youth.
Initiatives like these can bring an immediate boost to staff camaraderie. But they also build a deeper sense of connection with the organization.

"We could easily lose a sense of fun at work and not care about giving back to the community," says another millennial at Veterans United Home Loans.

"I am so proud to say I work at Veterans United, where more than 90 percent of employees donate one percent of their salaries to our foundation. That's something that makes VU a great place to work."
Did you find this post helpful? Keep up with
work culture trends and HR best practices by joining our e-news list.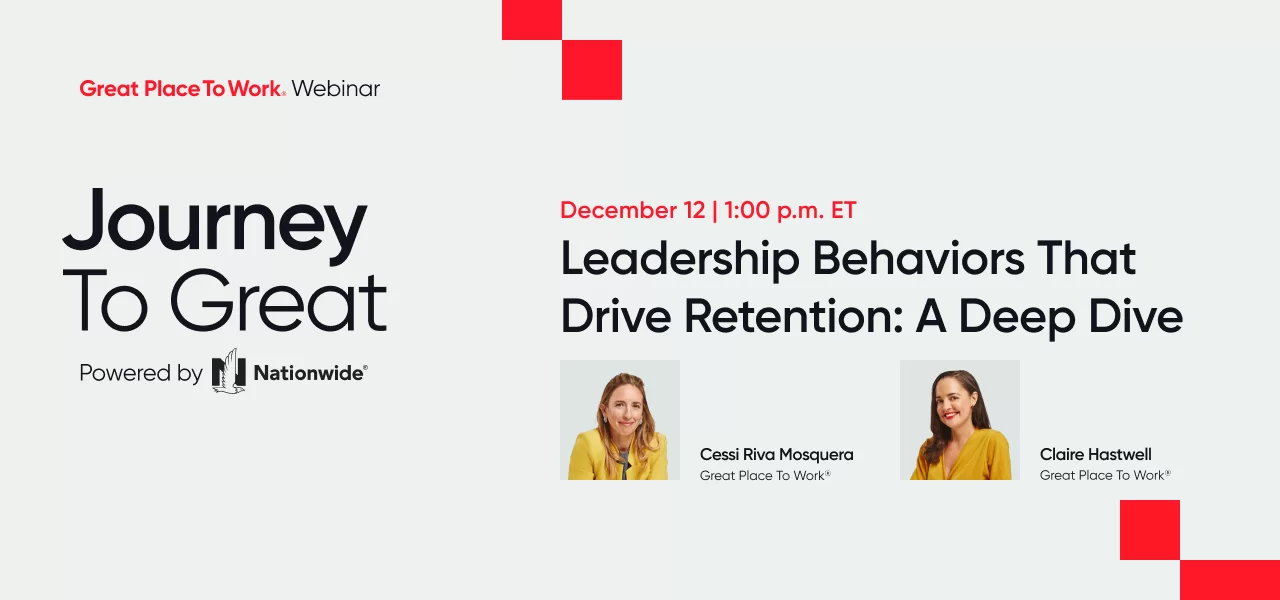 ---