At companies in the Accelerated stage, there are nearly 11 employees willing and able to innovate for every two employees who aren't. Employees at all levels, especially the front line, feel inspired by and connected to their company's purpose and shared vision. The wide majority feel trusted and empowered to act on their ideas, and feel deeply cared for and valued as whole people.
They don't just keep up with the speed of innovation—they set the pace, and lead the market.
You can tell when you're at an Accelerated company just by listening to what people say with the word "innovation." In our research into hundreds of thousands of employee comments—which are the responses to the open-ended questions of our Trust Index® Survey—phrases like "exciting challenges," "influence change," "values," and "care" pop up frequently when people at Accelerated companies volunteered to describe their experiences of innovation.
Interestingly, the two paired terms that arose with the most frequency at Accelerated companies were "leadership" and "genuine"—for example, in the phrase, "leadership genuinely cares." In innovative organizations, an overall experience of authenticity— in relationships and embedded into practices—is at the heart of the employee experience. This, in turn, allows people to operate in an environment of trust, where they can contribute their innate creativity and intelligence.
We also see many other positive outcomes for Accelerated companies, in addition to 5.5 times revenue growth, as compared to their less-innovative counterparts. For example, Accelerated companies have 21% higher levels of discretionary effort, 14% less risk of turnover, 32% improved productivity, and 33% more adaptability.
As one employee from an Innovation By All culture shares, "The biggest difference from this organization compared to others that I've worked for is that the leadership team genuinely cares about employees. We make decisions based off what's the right thing to do, not always what policy says you must do. We are in the business of human connections, not transactions, and that carries over to our employees."
When employees say they have ample opportunities to innovate, our research shows there is a positive, open relationship with leaders, where leaders actively seek employees' ideas (91% of employees at Accelerated companies believe managers genuinely seek and respond to their ideas, as compared to 69% at Friction companies). Leaders also nurture an authentic relationship, where employees at all levels feel they can connect with them at any time. At Quicken Loans, Vice Chairman Bill Emerson gives his direct line and cell phone number to all new team members during the company's monthly orientation.
Olya Kenney at Quicken Loans serves as a good illustration of an Accelerated company. Kenney is just one of thousands of team members at Quicken Loans who has the freedom to generate and execute innovative ideas that drive the company forward, in an environment of empowerment and trust. As described in our earlier story, Kenney was trusted by leaders to build her own team and execute her idea for the Empathy Generator. She also reported that in the process, she was guided by shared principles that all Quicken Loans team members are familiar with— known as "ISMs." In particular, she called out the ISM: "Innovation is rewarded, execution is worshiped," and "Every client, every time. No exceptions, no excuses," as her guiding forces.
Kenney was also empowered by well-developed processes and systems that actively connect team members and nurture innovation throughout the ranks. The sanctioned time that she initially used to get her idea off the ground, "Bullet Time," was a practice rolled out by a dedicated innovation group called Future Labs that implements ways to nurture innovation across Quicken Loans.
It's worth noting that Bullet Time and the other processes that exist at Quicken Loans to mine the creativity of team members did not just magically appear. They represent a tremendous investment of time and resources. This investment is rooted in the unwavering belief, on the part of leaders, that team members at all levels of the company are capable of greatness—that the best ideas are not solely in the heads of leaders or a dedicated "innovation team," but rather, in the minds of every single team member.
While nurturing innovation is vital at an Innovation By All company, the role leaders play can be somewhat counterintuitive. That's because for employees to take the reins in developing their ideas, leaders must be able to step aside from the tactical implementation—and instead, provide guiding values, an inspiring vision, and executive-level support and knowledge.
Patrick Hartford, Quicken Loans' Vice President of Emerging Technology, sees his role in the innovation process as helping team members to secure resources, understand the broader landscape of how their idea fits into corporate strategy, and anticipate landmines. He also cited another "ISM" as being particularly helpful to encouraging innovation: "It's not about who is right, it's about what is right." "We can help guide people where they're going," he shared. "But to get in the way would be an awful thing."
Leaders are also essential to the vetting and prioritization process, and making sure the best ideas get the resources they need to come to fruition. This can be seen at play in Quicken Loans' practice of holding a "Shark Tank"-like forum where hundreds of self-organized groups who have ideas they're excited about come together and present their ideas to senior leaders.
"We have millions of ideas," said Hartford. "Leaders play the role of looking at those that make the most sense for the business, and making sure they have the resources to make it happen." This type of leadership gives employees something else our research shows is critical to the innovation process: space. This freedom to ideate—which, according to our research, includes taking time away from work—appears to result in a sort of boomerang effect, with the latent energy coming right back to benefit the organization in the form of great ideas and passionate levels of commitment.
For example, now that her Empathy Generator is taking off, Kenney has, on her own, decided to lead optional weekly innovation meet-up groups—outside of working hours—for the team of developers that she created to continue innovating. They are now working on AI-enabled spin-offs of the Empathy Generator that can measure and assess the user experience. "Innovation really doesn't stop once it starts," she said. "You do it truly willingly because it doesn't feel like work."
Innovation By All cultures are full of realities that are not the norm in typical companies. Employees work longer hours not because they have to, but because they're so passionate about their work that they don't want to stop. Leaders lead by stepping aside, supporting employees whenever and wherever they can. Hierarchy, power, and influence are used to strategically nurture the best ideas—no matter where they pop up. And the toughest competitors are motivated by a deep sense of care for the people who work there.
All of these realities are available to any organization willing to adopt them. But it takes a willingness to move away from the traditional notions of leadership that have guided standard business practices for decades—which can be seen in the Functional and Friction stages described next in our ongoing Innovation by All series.
Download our Innovation by All report today for the full story.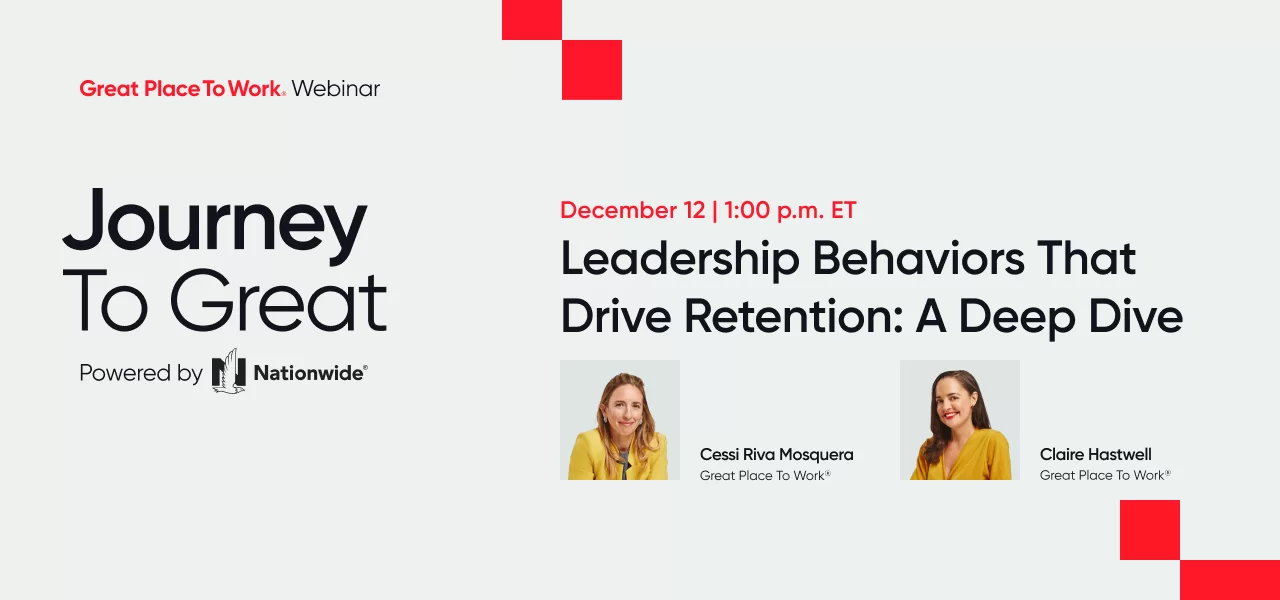 ---