By Ted Kitterman and Paul Wright
How the best workplaces in the region are keeping employees motivated and inspired.
It hasn't been easy for Latin American workplaces to thrive in recent years, largely due to the pandemic.
The shock of inflation and the ripple effects of the war in Ukraine are current challenges in the region. The organizations best suited to weather these crises and come out on top are those that invest in their employees. The very best made this year's Best Workplaces in Latin America™ list.
Great Place To Work® selected 125 organizations for this year's list from surveys taken by 1.5 million employees from over 2,000 organizations in 32 countries across Latin America (including Mexico, Central America, South America and the Caribbean). In total, the survey results represent the workplace experience of 3 million employees in the region.
The winners represent a diverse cross-section of industries, from nonprofits and education to financial services and manufacturing. The list is segmented into three groups: 50 small- and medium-sized organizations (10-499 employees), 50 large organizations (500+ employees) and 25 multinational organizations—firms that operate in three or more countries worldwide and have more than 1,000.
The survey measures the employee experience, with workers rating their employer on their ability to build trust in the workplace.
For winning organizations, the average scores for employees were eight percentage points better than other contending organizations, and 35 points better than the average workplace.
The value of respect
At the Best Workplaces in Latin America, being able to offer unique benefits to employees makes a big difference.
Ninety-two percent of employees at the 125 winning organizations reported being offered special and unique benefits—14 points higher than the average for other contending workplaces. Winning workplaces also received higher scores on how managers involve employees in decisions that might affect their job.
In Great Place To Work research, unique benefits are one of the tangible ways employers show respect for workers, one of three essential pillars for building trust in the workplace. When employees feel respected by managers and organization leadership, they are more likely to stay with the organization long-term.
At Western Union in Costa Rica, No. 30 on the list of winning large organizations, programs like tuition reimbursement and adoption assistance are seen as special benefits. Employees are proud that the organization seeks their opinion and tries to meet a range of individual needs.
Beyond great benefits, leaders also make sure employees feel valued. "The leadership of WU Costa Rica is clear that the employee is the most important asset of the company, and that happy employees translates into happy customers," says Josue Morales, a Western Union employee.
Involving employees in strategy is another way managers can show respect. Winning companies outperformed other contenders by 13 percentage points on whether employees felt included in decisions that affect their work.
To ensure workers felt heard, Hilton (the No. 12 multinational on the list) launched "My Voice Matters," an eight-week listening event that enabled over 4,000 Hilton team members to offer feedback to leaders at all levels.
This campaign provided a space for team members to share their stories and be heard, around the themes of purpose, inclusion, career growth and wellness.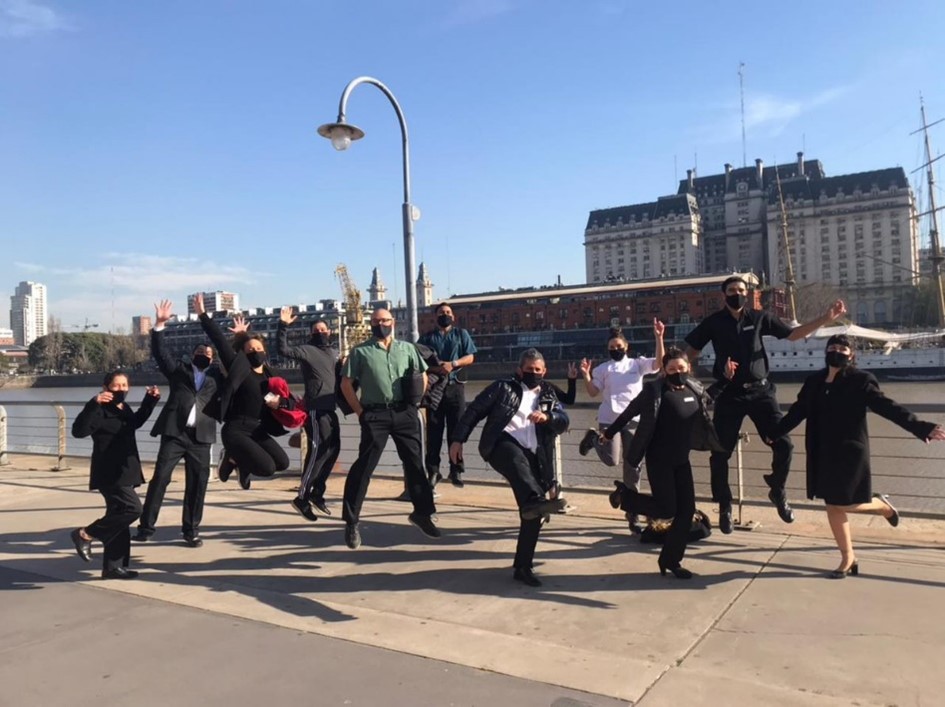 Employees at Hilton (No. 12 Multinational) celebrate with a team photo.
After listening to workers, it's essential to take action to meet the needs of the workforce. Organizations that prioritize flexibility, particularly amid the ongoing pandemic, are showing respect for the complex and full lives of their employees.
For example, Costa Rica-based Pegasus Logistics (No. 25 in the small and medium category) creates flexibility by measuring whether workers achieve objectives, rather than tracking how many hours spent in an office.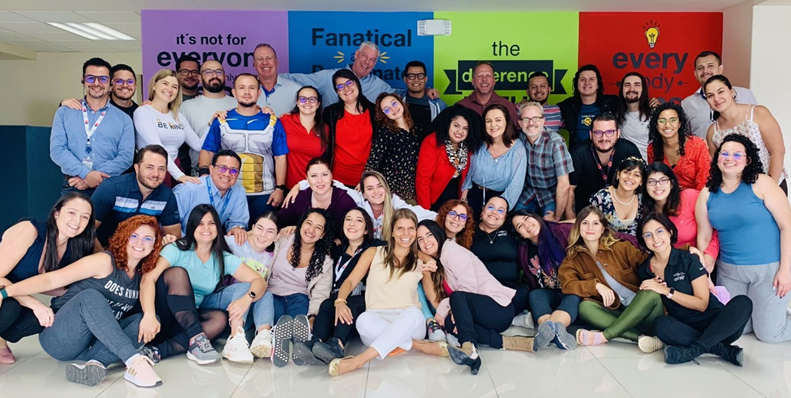 Employees at Pegasus Logistics (No. 25 in the small and medium category) at their Costa Rica office.
Fairness at play
The other big differentiator for winning organizations on this year's Best Workplaces in Latin America list is fairness.
For employees at winning workplaces, the number of workers who agreed that they received a fair share of the organization's profits was 13 percentage points higher than for other contending organizations. The number of employees who reported fair promotion practices was 12 points higher for the 125 Best Workplaces.
Guatemala-based Seguros Universales—No. 2 in the small and medium category—has implemented a variable compensation program that recognizes employees for going the extra mile on the job. This is the payment system for 100% of employees, ensuring that every worker can earn extra pay.
Recognition is also a key element of fairness at work. When everyone has an opportunity to receive recognition, employees know their hard work is valued and visible to leaders.
For Grupo GEN, No. 43 in the small and medium category, employees appreciate prizes like free meals to certificates and financial rewards that recognize the best work.
What's more important, every employee regardless of department or job role is able to get recognized. Ninety-six percent of Grupo GEN's employees feel they're treated equally regardless of their role.
Well-being for all
Many of the Best Workplaces in Latin America also stand out for their commitment to employee well-being.
For Clara Dominicana (No. 5 in the large category), a telecommunications company based in the Dominican Republic, respect for employees also meant offering well-being services to workers' families and communities. Services from financial coaching to exercise classes have impacted more than 33,000 people, helping workers and their loved ones lead healthier and happier lives.
The value of making the list of Best Workplaces in Latin America goes beyond employee pride. Organizations that invest in their workers well-being have been shown to outperform the market and more quickly recover from economic downturns.
With all the challenges facing global markets in the years ahead, focusing on workplace culture will be essential to ensure organizations survive—and even thrive.
Subscribe
Sign up for our monthly newsletter to learn how the Great Place To Work© Best Workplaces™ around the world are creating thriving company cultures.
---