"It pains me to say this after investing in new facilities just prior to COVID, but we may never return to the office in the way we operated before," Ken Booth, CFO of Credit Acceptance declared in a recent Great Place To Work® webinar.
"Many employees have asked to continue to work remotely and we can see this is successful."
Many of you may also have discovered perks to working from home. Others long for the social connection and collaboration that is part and parcel of the centralized office.
Whether you're returning employees to the workplace or want to support them on their continued WFH lifestyle, the advice is much the same. Here's how we've seen Best Workplaces™ tackle the new era of work.
1. Intense focus on both physical and psychological safety
Many organizations are leveraging public health and safety expertise to establish new operating procedures to ensure their employees' well-being when returning to work.
These are becoming commonplace operating norms:
Adjusting workspaces to accommodate social distancing
Implementing robust sanitization practices
Staggering employee work schedules.
Good workplaces are doing the above, but great workplaces are also addressing psychological safety needs. These companies are using different channels for employees to work through the anxiety and fears of returning to work:
Using Employee Assistance Programs (

EAPs

)
Preparing leaders with training to listen and offer support
Bringing in behavioral health experts to facilitate employee support groups
Ensuring people leaders have designed time to check-in and create space for discussing personal experience in 1:1's
Skip-level meetings to ensure leaders stay connected
Using frequent pulse surveys to stay in touch with the needs and experience of employees.

2. Leaning into company values and culture strengths
Credit Acceptance attributes its success during COVID to its culture and its people. Maintaining what makes your culture special is key to thriving in a crisis.
One company we spoke with shared that they facilitated an organizational conversation with their employees on how they can best live their values during COVID. Implementing ideas from employees keeps shared ownership, engagement and focus on this important foundation.
Another company featured on our Best Workplaces lists, ALKU, leaned into one of their strengths - employee recognition and celebrations. Adapting to this remote and uncertain world, the company created new recognition programs relevant for now.
3. Ongoing listening
As Ken said, "Employees closest to the work have the best perspective."
We are all faced with new challenges that we have not experienced before. Challenges for which there is no playbook.
Staying closely connected with the experience and suggestions of your employees will not only provide agility in working through them, it engenders commitment and taps into the potential of your workforce.
Stay connected to your teams and decode what is working with our Great Place To Work® employee survey. You'll be joining Credit Acceptance and other Best Workplaces on a listening strategy that gives you a nuanced view of your employee experience. Contact us about it today.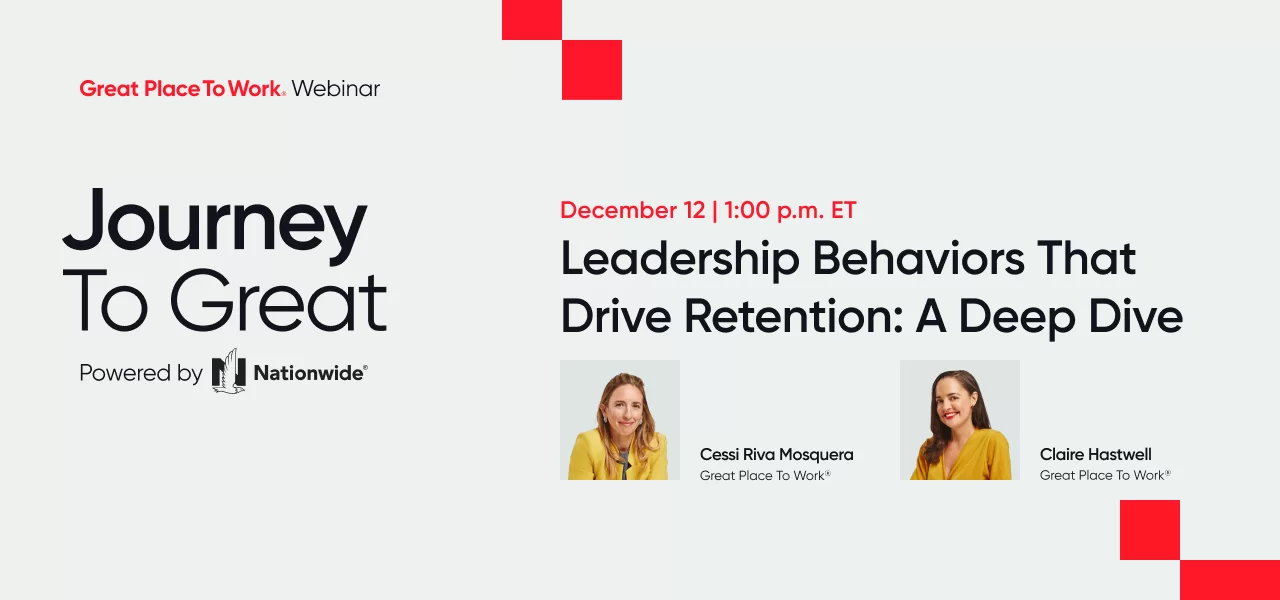 ---