By Ed Frauenheim, Julian Lute & Claire Hastwell
The November presidential race was considered the most consequential election in modern U.S. history.
The lead up affected our organizations, large and small. And in its wake, controversy and strong emotions continue--among employees of all political stripes.
So how should we deal with it?
Traditional wisdom is to keep politics separate from work.
We have a different take. And so do many of the Best Workplaces™.
Here is three-part advice for managing political debate at work. The guidance is based on our research report, "The Future of Work is For All," which can help your organization and society at large.
1. Generate evolved conversations
Whether by real-life water coolers or in Zoom rooms, political conversations are bound to happen in the workplace. Set the stage for better, more productive discussions. That is, provide settings and guidance for dialogues characterized by curiosity and empathy.
Give employees the tools and space to learn about and from different viewpoints and build empathy and understanding.
This activity is not a "one and done" thing. Having constructive conversations is a muscle to exercise over time.
One example comes from the 2020 World's Best Workplaces™ winner, Cisco. The company has a color-coded system for guiding difficult conversations. Fran Katsoudas, executive vice president and chief people officer at Cisco told us how they used green, yellow and red to guide a recent conversation about race and privilege.
Green comments are respectful, productive and inviting—even if they dispute a viewpoint. Yellow comments are those that get close to crossing the line. "When you get to red," Fran said, "it's pretty toxic and disruptive."
Fran and her team provided examples of each kind of comment to model for employees how to keep the conversation constructive.
2. Amplify your shared values and purpose
While there are differences, it's a leader's job to remind employees of the many commonalities and connections.
A sense of shared purpose and values gives people common ground to come back to and deepens their shared commitment to the organization and its mission.
It's times like these that offer the best opportunity to remind your people why their organization is uplifting.
Take the Dallas Mavericks basketball team as an example. The company opened its arena for early voting to allow for distanced voting during the pandemic and curb voter suppression. That not only sets the stage, but it invites and brings the conversation to the forefront.
3. Practice "Innovation by All"

Create habits so that people at all levels have a voice at work. Give employees a say over how they can improve their jobs and working environment.
One way is to follow the example of Reddit. Employee-led groups at Reddit, called Employee Resource and Interest Groups, have an active role in shaping policy internally on Diversity, Equity and Inclusion (DEI) and externally, contributing to product development efforts.
Similarly, a Social Justice Task Force took shape at Nationwide. "It wasn't just managers, it wasn't just leaders," said Kirt Walker, Nationwide's CEO. "It was associates that came together."
Sharing decision-making power in this way not only fuels greater innovation and better business results. It also contributes to a better, more democratic society.
It's time to talk politics in the workplace

Be bold and go against the traditional wisdom of banning political discussions at work. Instead, be vulnerable and convene constructive conversations where everyone feels their voice is heard. If you do so, you will help your organization become more innovative, and you'll help our country become a healthier, more engaged democracy.
For more guidance on difficult conversations in the workplace: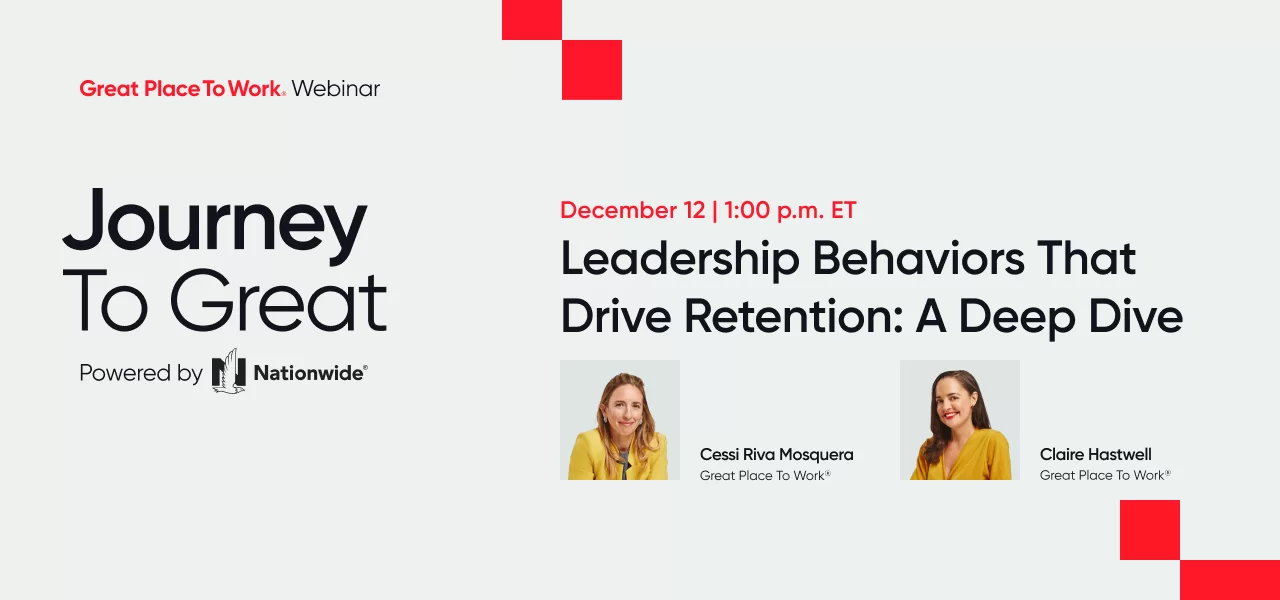 ---