7 Lessons Learned for Engaging Employees
Having a small organization headcount doesn't make employee engagement a small issue for research nonprofit APQC, whose full-time staff hovers around 75 employees.
The results of our 2010 employee survey results were shocking. APQC was a good workplace, but not the exceptional workplace that leaders and employees expected. In response, APQC leaders made it their mission to move the needle on the employee engagement survey. They wanted every employee to be able to look at that survey and say:
"Yes, I get the career development that I want. Yes, I agree senior managers understand what is going on. Yes, I agree that APQC is going in the right direction."
Over the course of the year, senior leaders implemented solutions based on the survey feedback. In particular, they worked to increase leader communication with employees and transparency for employees into how organizational decisions are made. Executive team members began participating in monthly departmental meetings and employees attended strategy setting meetings, voting on which organizational strategies to pursue. In 2011, APQC's employee survey results improved substantially, placing us in the company of many top workplaces.
Each year, APQC leaders strived to do better. They added a more structured goal setting and performance review process and provided training to managers and employees around giving and receiving performance feedback. Leaders worked hard to move the needle closer to a perfect engagement score. Improvements were made in 2012, 2013, and 2014. Additional time and funds were allotted to employee professional development and formal career planning conversations were added as part of the performance management process. APQC continued to see employee survey results that were in line with those received by exceptional workplaces.
However, APQC leaders were growing frustrated. Sometimes the engagement needle wouldn't move no matter what APQC did. Other times, leaders would get feedback, put a solution in place, and the needle would move. But, then something else would pop up that they didn't realize existed or that had emerged as a new problem because of business or staffing changes.
Through the years and trials, APQC leaders learned a number of lessons about engaging employees that I believe will be useful for any organization looking to become an exceptional workplace.
Employee Engagement Lessons Learned
1.
You're dealing with humans and they can be unpredictable; realize that even with the best-laid plan, there will be times you need to turn to a Plan B.
2.
Engagement means something different for everyone; strive to understand and accommodate the unique needs of your employees to create a meaningful experience.
3.
Career planning does NOT mean sending employees to seminars; work with employees to identify a wide variety of experiences that can enhance their careers.
4.
Employees genuinely want to come to work each day and be great performers. Serve employees and your business by creating opportunities that allow this energy to thrive.
5.
Employees do want to know how senior managers approach strategic planning and why they reach decisions on key strategies. It is important to create forums where employees can hear directly from senior leaders and ask questions.
6.


Strong managers make a tremendous difference when you are talking about the employee experience; ensure managers have the tools they need to support employees.
7.


Being an "exceptional workplace" doesn't mean you're perfect.
Learn more about how leaders at the 50 Best Small & Medium Workplaces build trust, engagement, and create an exceptional workplace at Great Place To Work's 2015 Small and Medium Business Conference on October 20 in Seattle, WA.
Hear the details behind APQC's employee engagement journey from APQC's HR Director Ashley White in the webinar recording: APQC's Engagement Journey.
About APQC

APQC is a member-based nonprofit and one of the leading proponents of benchmarking and best practice business research. Working with more than 500 organizations worldwide in all industries, APQC focuses on providing organizations with the information they need to work smarter, faster, and with confidence. Every day we uncover the processes and practices that push organizations from good to great. Visit us at www.apqc.org and learn how you can make best practices your practices.
About Elissa Tucker
Elissa Tucker is a research program manager at APQC, a nonprofit benchmarking and best practices organization. Elissa is responsible for developing and executing APQC's human capital management research agenda. She has written and been featured in numerous HR industry publications including and is a regular speaker on HR industry webinars and at HR conferences. Elissa has more than 15 years of HR research, writing, and advising experience. Prior to joining APQC, Elissa worked as a senior research consultant at HR consultancy, Hewitt Associates (now AonHewitt). Elissa co-edited and contributed to the book: Workforce Wake-Up Call: Your Workforce Is Changing, Are You?, John Wiley & Sons, 2006. Read Elissa's posts on the APQC blog and follow her on Twitter @ElissaTucker.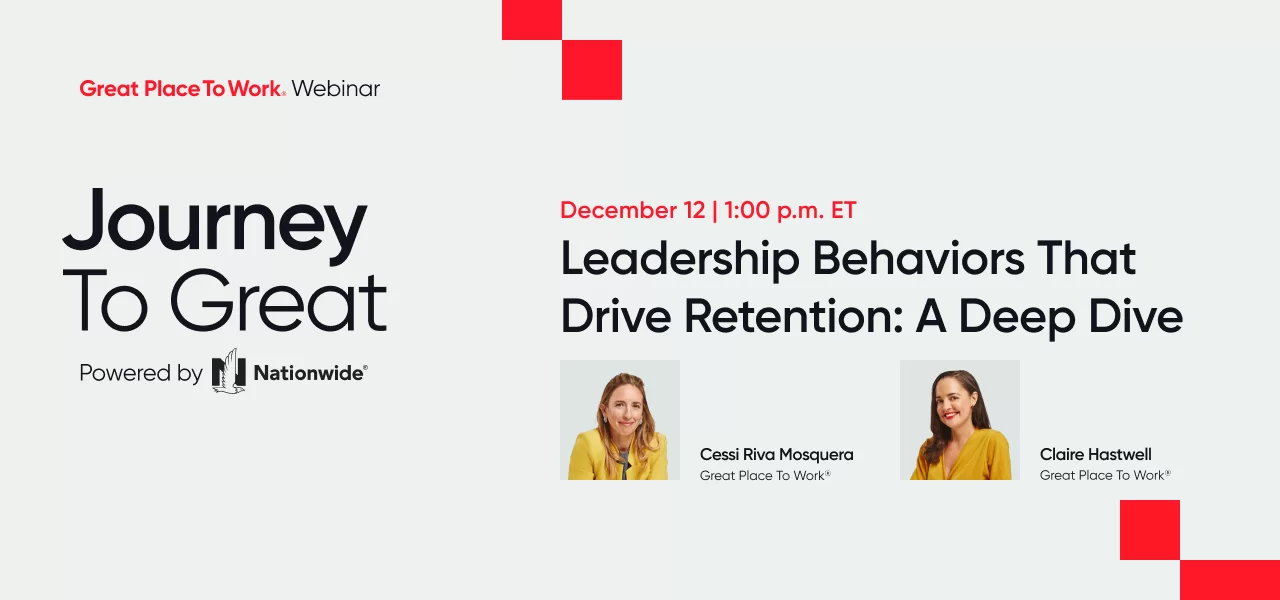 ---