Leading manufacturers count adaptable employees among their most valuable assets
At first glance, Campbell's soup cans haven't changed much since Andy Warhol turned them into pop art in the 1960s. Beneath the familiar label, though, their manufacturer makes changes to the packaging on a regular basis to reflect fluctuating metal prices, new production techniques and countless other variables in the humble can's supply chain. It's an apt example of modern manufacturing – seemingly unchanged on the outside, while activity within the factory walls evolves constantly to keep up with consumer tastes and advances in technology.
Today's production facilities are marvels of engineering, where highly trained employees are just as likely to program machinery as they are to toil alongside it. Networked, sensor-laden equipment can now communicate its maintenance needs and potential inefficiencies to humans who draw from servers full of data to inform improvements to the production line. As they do, one particular employee trait has risen to the top of manufacturers' needs: adaptability. As an example, I once worked with a company that makes disposable cups. The organization was happy to train applicants with no experience specific to the role they were seeking. At the same time, recruiters asked every candidate, "How would you feel if we were to tell you your job changed tomorrow?" Those who answered with anything other than a version of "I'd be excited!" would not get the position.
As Great Place To Work dug into survey data from the country's top employers to rank the 2016 Best Workplaces in Manufacturing and Production, it became even more apparent that flexibility and innovation have become essential to this segment of the economy. Its workforce is no longer the domain of life-long workers staying in a single role or organization for long periods of time. In fact, roughly half of employees at companies on the list had worked there less than five years, with 19 percent on staff for less than two. At the same time, the nature of jobs at leading manufacturers has also changed. Salaried professional and technical roles account for the largest share of jobs at the winning companies. They make up 34 percent of their positions, compared to 26 percent for the hourly production roles most people associate with the industry.
This is not your grandfather's shop floor. That's even more evident in the way winning companies describe their workplaces for potential candidates:
QRC Technologies advises job seekers that, "As a product manufacturing company, our employees are constantly looking for ways to make our products better than before. This continual improvement model entails a rapid-prototyping, agile-like framework."
Tactical Electronics tells potential team members, "We look for outside-of-the-box and innovative thinking in all candidates."
W. L. Gore & Associates, meanwhile, tears up typical HR definitions altogether in order to flatten its organization and help employees find success in unexpected areas: "We're not assigned tasks by a boss. Rather, we make our own commitments to projects or roles that offer a good match between our skills/talents and business needs. ... New associates are hired for a particular 'core commitment,' which sounds like a typical job description. They gain a track record as they meet their core commitments. Over time, the associates are likely to see other areas in which they believe they can make an even greater contribution, and other associates approach them to ask them to become part of a team or project. The associate sees his/her set of commitments evolve as he/she chooses to take on new responsibilities."
Part of the reason adaptability has become so sought-after among these leading manufacturing organizations is because they realize how valuable employees at all levels can be when given the opportunity. Since 2014, Field Fastener has realized more than $1 million in savings generated from suggestions that any team member can submit electronically for decision makers to review. This type of engagement is common across the list of the best manufacturing employers. Eighty-three percent of their employees say their leaders genuinely seek out and respond to ideas. That is just shy of the average response among the broader Fortune 100 Best Companies to Work For and Best Small & Medium Workplaces, which include organizations in technology and other industries more commonly associated with innovating from the bottom up.
In manufacturing, the need for adaptive thinking also coincides with a broader demand for qualified employees. Some 2 million of the 3.5 million jobs the president of the National Association of Manufacturers predicts the industry will create over the next decade will likely go unfilled for a lack of skilled personnel. In Chicago, I've already seen good-paying openings languish for up to 18 months for this very reason. With an average annual turnover rate of just 7.2 percent, the best manufacturing and production employers show that giving people the opportunity to innovate, evolve and change will help win the competition for talent in the future.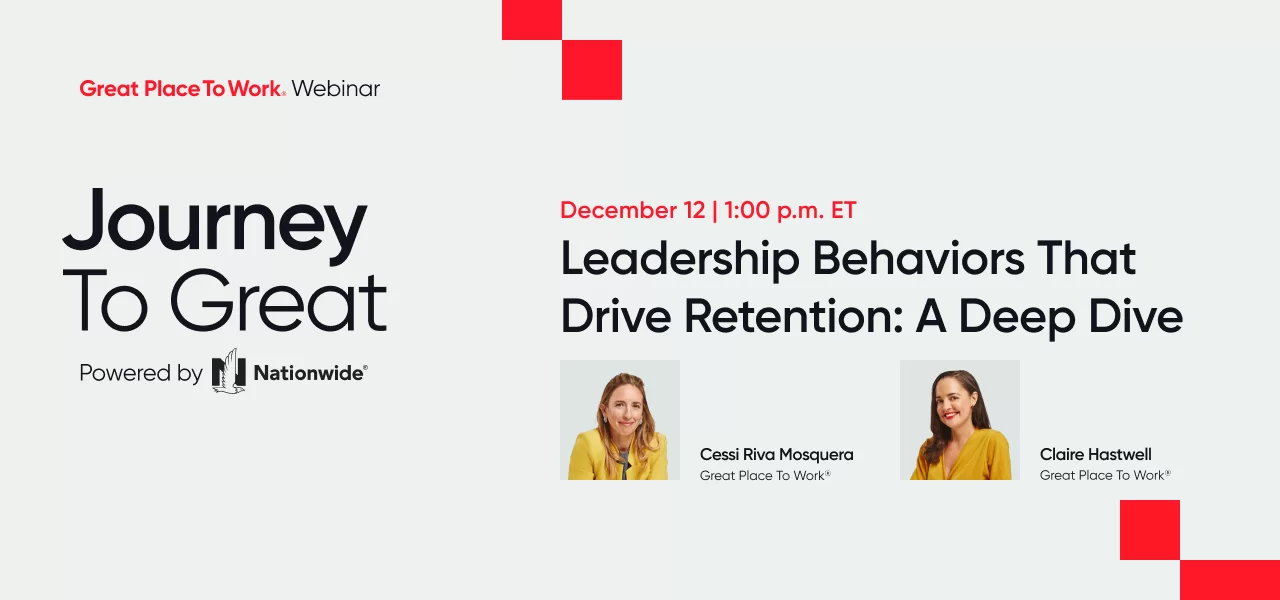 ---