Best Small and Medium Workplaces™ say financial wellness is not a "nice-to-have" benefit, but a "must-have."
When asked to rank what causes them the most stress, 58% of employees ranked money first. This was the finding of a 2019 PwC study. Companies should take note, because financially stressed workers miss more work and incur higher healthcare costs than their peers. And when employees are fretting over their finances, they can't focus or reach their full potential at work.
Growing awareness of how financial health can help employees has led to a rise in money-management benefits. In a 2017 study by Prudential, the percentage of employers offering financial wellness programs rose to 83 percent, up from 20 percent in 2015.
Among the 2020 Best Small & Medium Size Workplaces, wellness perks include considerations of employees' financial health. We interviewed number one small workplace, You Need A Budget (YNAB), and number 17 medium workplace, NerdWallet, to find out how they use financial wellness to create a positive employee experience.
You Need A Budget practice what they preach
Chance Gurr has been the chief operations officer at YNAB for the last eight years. Chance spends most of his 9-to-5 building what he calls the "team experience." "In the same way that we obsess over how customers experience our product, we're every bit as focused on our employees' experience working at YNAB," Chance said.
Employees at YNAB gave their workplace remarkably high praise in the Great Place To Work employee survey. Taking the average of all 60 survey statements, 99% of employee responses were positive.
Financial fitness is integral to YNAB's overall employee wellness, and not just because the company is in the budgeting business.
"Whether you're a fin-tech company or not, I think financial wellness should be in every company's culture," Chance said.
"Because as your team members gain control of their money and improve their financial situation, they miss fewer days at work, they produce more while they're at work, they smile more, they don't jump to work for your competitor for a dollar more an hour. It's just good business. And I think a great culture builder."
Having a good financial wellness plan also sends a clear message to employees about how a company values not just their current situation, but their long-term well-being.
"Having a good 401k and other financial wellness plans is part of the story of how you value your employees. If done right, it can really have a big impact on your team," Chance said.
NerdWallet nerd out on financial nous
NerdWallet is another company that sees a clear line between financial health and employee well-being and productivity.
Tim Chen, co-founder and CEO, started NerdWallet in 2009 after working on Wall Street and realizing there isn't much transparency when it comes to financial decisions.
"Cultivating a strong company culture starts with listening and investing in employees. This means supporting and encouraging their well-being," Tim said.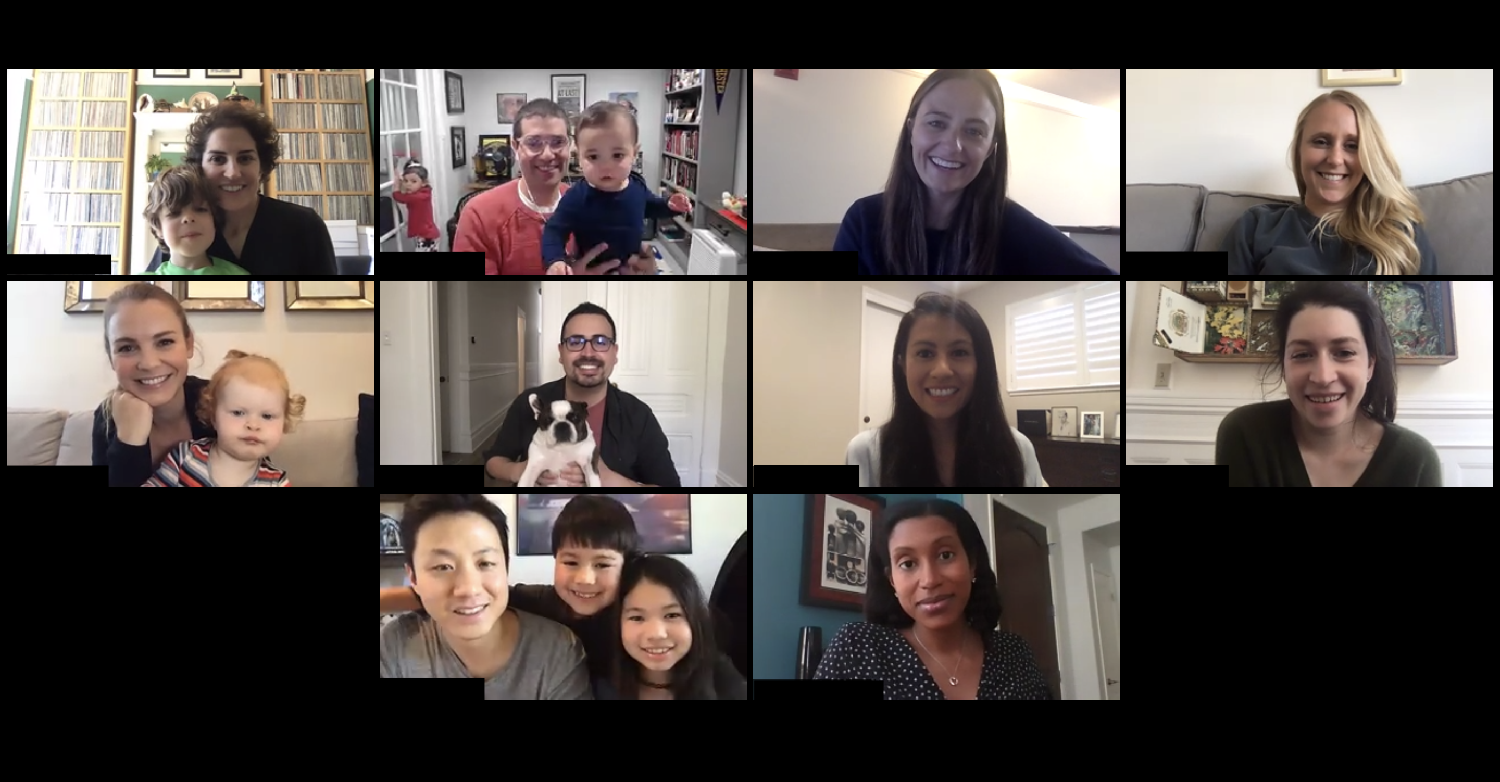 Image: NerdWallet employees get support for navigating work-life balance.
"We're on a mission to provide everyone with clarity for all of life's financial decisions, and it starts with our Nerds (NerdWallet employees). Nerds are our greatest asset and we are committed to investing in their financial well-being by providing them the support and access needed to be financially savvy.
"We know financial wellness begins with education, so we host frequent 'NerdTalks' and Brown Bags where we invite experts in the industry (both at Nerdwallet and outside) to share their knowledge, provide tips and advice, give their perspective on the industry and where it's headed and answer general questions."
Recently, NerdWallet's in-house experts shared insight on topics such as:
The impact on COVID-19 on the economy

Understanding travel rewards and programs and

How to invest in your future through 401Ks/retirement accounts
Only 32% of the U.S. workforce have a 401k plan, and as little as 14% of U.S. companies even offer one. This is an unsettling statistic considering how much financial stress can affect our overall well-being.
When we asked NerdWallet why having a 401k plan is important for employees and company culture, Tim said that it is their philosophy to support Nerds "holistically and inclusively." In other words, looking at the "whole self," and not just one aspect of employee well-being. Supporting employees' futures and families is just as important as supporting their career development.
NerdWallet match 100% of 401K contributions, up to 4% earnings, to help invest in Nerds' future because they understand how important it is to have a retirement plan that can help support employees and their families.
"Nerds are vital to our growth, so it's only fair for the company to invest in their future and well-being – offering retirement plans and matching contributions has helped us attract and retain strong talent," Tim said.
So where to begin?
An audit of your workforce is a great place to start. What is the makeup of your employee population by location, age, tenure? How many have childcare or eldercare responsibilities? Are they saving to buy a home or pay off student debt?
Using an employee survey like our Trust Index™ will help you understand your employees' needs so you can support their financial wellness effectively. Reach out to us to learn more about the Trust Index and our culture management tool.
See the full list of the 2020 Best Small & Medium Workplaces.
---