Just as Asia is awakening as an economic power, so too are its best workplaces rising to new levels of trust, pride and camaraderie. And they are on the forefront of a new, hopeful era of better workplaces throughout the globe.
That's the good news as Great Place To Work® releases its inaugural list of Asia's Best Workplaces. Google is the region's best multinational workplace; cosmetics company MECCA Brands is Asia's best workplace with more than 500 employees; and software firm Atlassian is best in the region among small and medium-size companies.
All of the 60 organizations that made the 2015 Best Workplaces in Asia list have plenty to be proud of. But so does the region as a whole. Our research into the best workplaces in Asia shows that employee trust levels have been rising in recent years in a solid majority of the nations in which we operate across the region.
Trust is the foundation of a great workplace and a key ingredient in employee engagement and business success. Our findings are based on Great Place To Work's employee survey, the Trust Index®. Of the six Asian countries for which we have data from at least two years, five have shown improved Trust Index scores. The region's biggest nations, China and India, are among those where the best are getting better.
There are caveats to this positive news for employees and employers in the region. The findings focus on trends among the best workplaces rather than companies overall. In addition, Asia's best workplaces lag behind the benchmarking set by best companies in other parts of the world, including North America and Europe.
But Asia's best are making progress. Increasingly, they are taking on the contours of what we call "Enlightened Organizations." Enlightened Organizations blend the best of Eastern and Western traditions. They are hungry for data and high performance but balance these goals against the need to treat employees and all stakeholders humanely, to put people at the same level, if not above, profits.
Asia's best also are part of a wider global trend toward higher levels of workplace trust at the best workplaces. This positive development is rooted in a number of factors. These include the rise of balance-minded millennials, increased transparency into organizations, and mounting evidence that high-trust cultures lead to better business results.
Those factors aren't just pushing the best to get better. They are affecting all companies in the region and throughout the globe, nudging them toward higher levels of trust, pride and camaraderie. As a result, we believe we are at the dawn of what we call The Great Workplace Era. In it, all people can expect to work for an organization where they trust their leaders, enjoy their colleagues and take pride in what they do. A time, in other words, when workplaces make the world better by making people's lives better.
The best workplaces in the world — including Asia's best — are helping to shepherd in the Great Workplace Era. Just as Asia is assuming a leadership role in the 21st century economy, so too are its best workplaces leading the way into a new, more hopeful age.
Read our full report, The Great Workplace Era Emerges in Asia.
Ed Frauenheim is the Director of Global Research and Content at Great Place To Work and Editor at Great Rated!.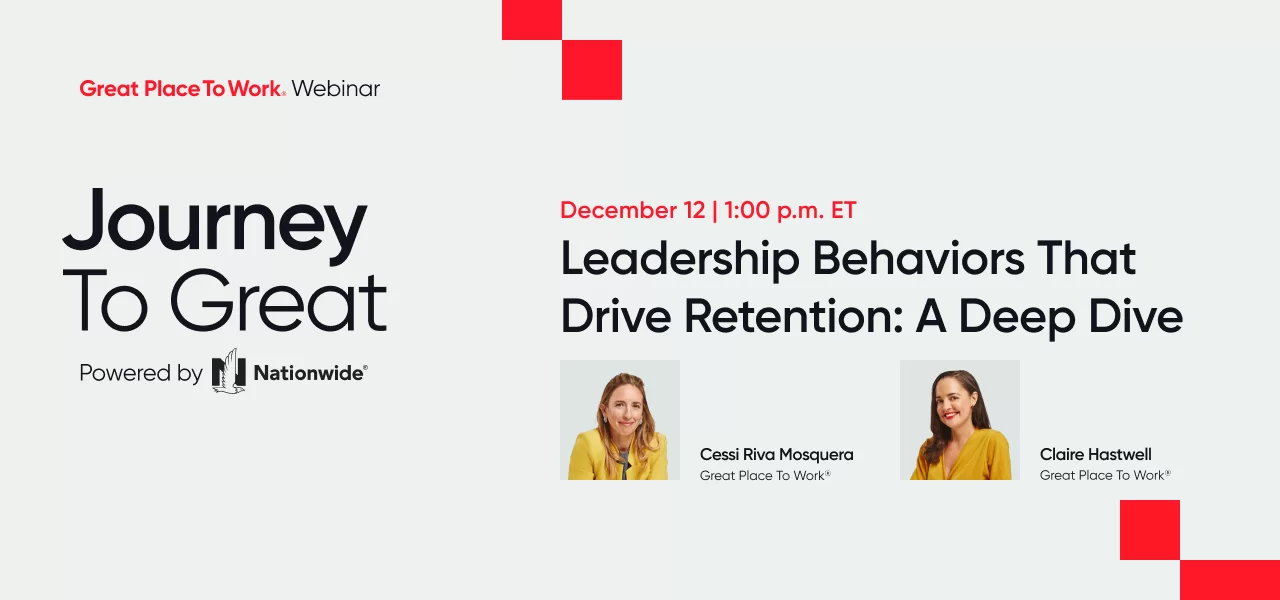 ---