Based on the 2017 Best Workplaces for Millennials
The Millennial generation is well-known for switching between jobs more frequently than past generations. It seems they're always looking for a better fit. As a recent Gallup report puts it, "Millennials behaves as consumers of workplaces, shopping around for the jobs that best align with their needs and life goals."
For any company looking to recruit young talent, this means one thing – a strong employer brand is more important than ever. Our research into the Best Workplaces for Millennials, published with FORTUNE, shows that top companies are getting ahead by turning their staff into engaged, brand ambassadors. The results – better recruitment and retention of Millennial workers.
Treat Your Employer Brand Like Your Company Brand
Corporate leaders are well-versed in the importance of building a consistent company brand -- down to the specific colors used on their websites. But the same kind of attention and investment isn't always given to a company's employer brand.
Millennials size-up job opportunities with the scrutiny of a savvy consumer. They read what former co-workers say about their teams online and carefully research the company's background. They also give more weight to feedback from their personal networks: Gallup noted 75% of Millennials turn to family and friends when making career decisions (14 percentage points more than Baby Boomers).
A strong employer brand doesn't just attract more candidates, it also helps reduce turnover among younger staff. Across hundreds of companies we've surveyed, Millennial employees who were proud to work at their company were 19x more likely to say they planned to stay long-term.
"I choose to work for Encompass because, why wouldn't I want to work for the best?" explained an employee at Encompass Home Health and Hospice, one of the Best Workplaces for Millennials. "There is not a company within healthcare that believes in the power of 'we not me' more than Encompass. Our mission of 'a better way to care' is truly one that I am able to connect with, fulfill and use as fuel to add value to all elements of my life."
Cultivate Authentic Brand Ambassadors
There are no better ambassadors for your organization than your employees. In fact, Millennials we've surveyed who say they have a great workplace were 8x more likely to tell others they're proud to be part of their companies.
"What makes me love working here is all the return customers and putting a smile on their face when you remember their usual order or just remembering their name. I had the experience today where I remembered his name and he was surprised that I had," said a team member at MOD Pizza, another company on the Best Workplaces list.
This restaurant chain also leverages the enthusiasm of its employees by assembling an "All Star" team of hourly workers to travel the country, help open new restaurants and share its unique culture. MOD Pizza also builds relationships between its teams and local nonprofits through donations of pizza profits during grand openings and the week of Thanksgiving.
Creative initiatives like these help encourage authentic brand ambassadorship as employees share positive work experiences with others online and in-person. That's something Millennial job-hunters are especially likely to pay attention to.
Your employer brand has the power to set you apart in the talent and consumer space, especially among younger workers. The bottom line – investing in building a high-trust work culture is crucial to recruiting Millennials as both employees and customers.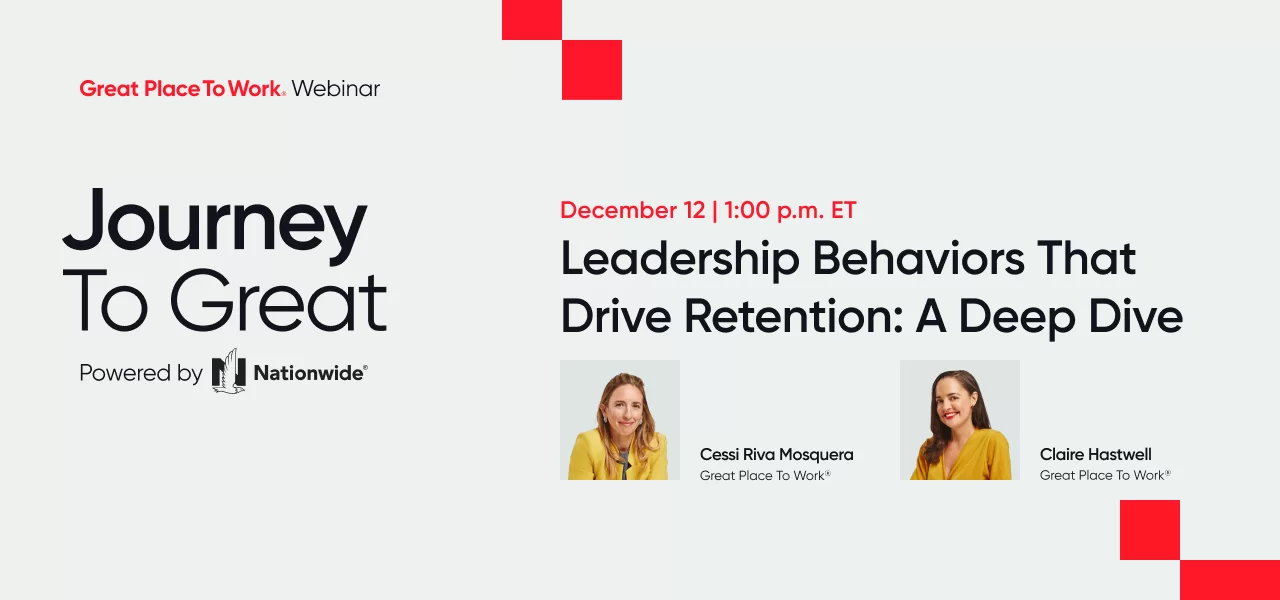 ---