Today, only 49% of employees at the average US workplace respond positively when asked about their company. However, when we hear from employees at the Fortune 100 Best Companies to Work For®, it's a different picture: 91% of these employees say their company is a great place to work.
What sets these workplaces apart?
If you were here on our blog last week, you got an inside look at the top five 100 Best Companies. Here's the company culture scoop on five more of our list winners:
6. Salesforce
Foster belonging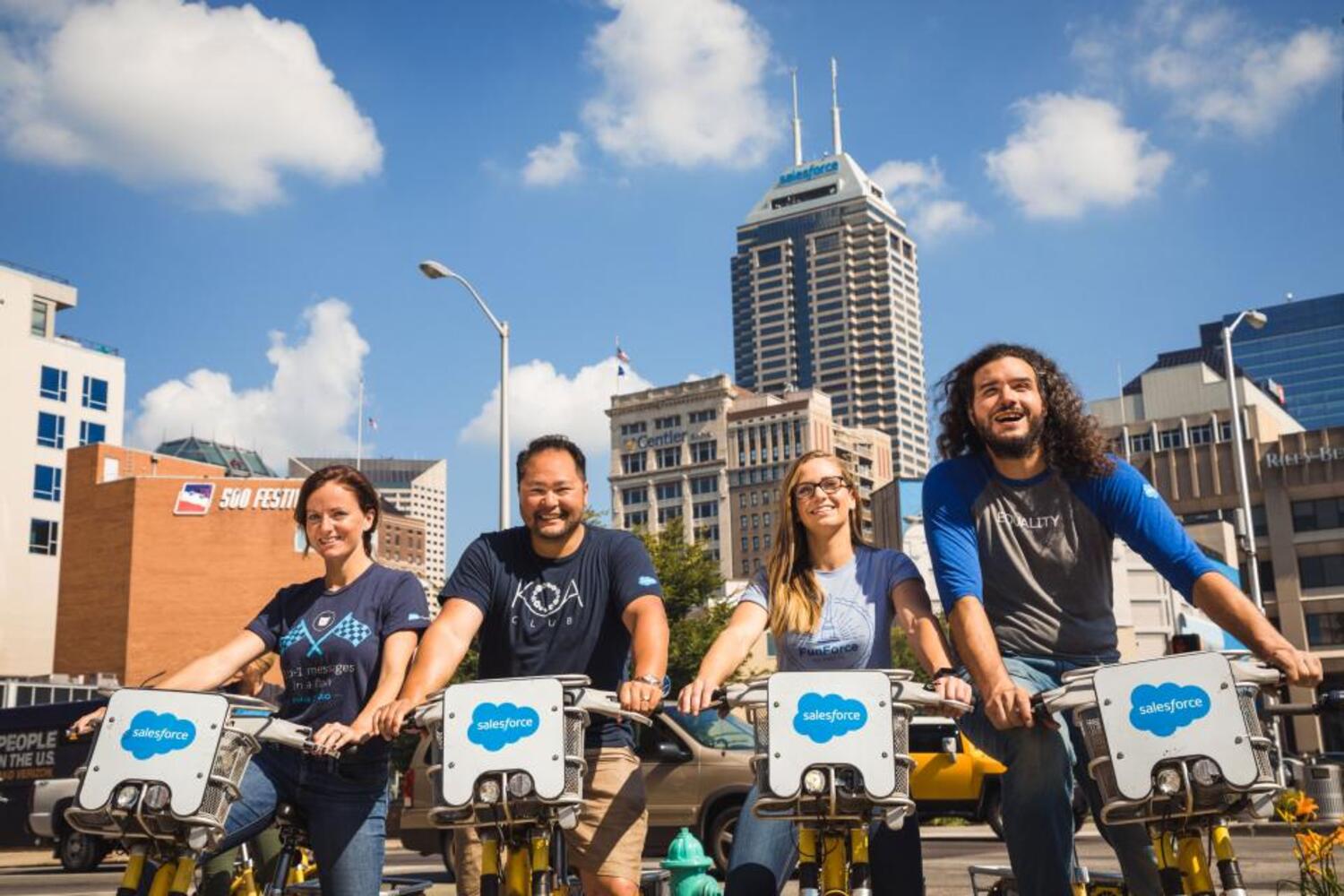 There's a saying that people come where they're invited, but stay where they're welcomed.
Belonging isn't just a result of Salesforce's outstanding efforts in diversity and inclusion— it's about connecting every single employee to their own sense of meaning:
Lateral moves within the company are frequent, allowing employees to follow their curiosity.
Programs like "PTOn!" — Paid Time ON — give Tech, Marketing & Product employees "space to work on a passion project, learn something new, or step outside of their day job."
"Finding Our Pathways" provides employees with a self-assessment to build awareness of their purpose, relationships and energy, along with a workbook to help them dive deeper into the areas that matter to them.
This year, Salesforce teamed up with Brené Brown to launch a "Fearless Teaming" initiative. In the company's words: "Fearless Teaming is our journey to create a workplace where employees think and act with courage and compassion in order to collaborate on meaningful and impactful work and innovate."
7. Edward Jones
Co-create a culture of customer care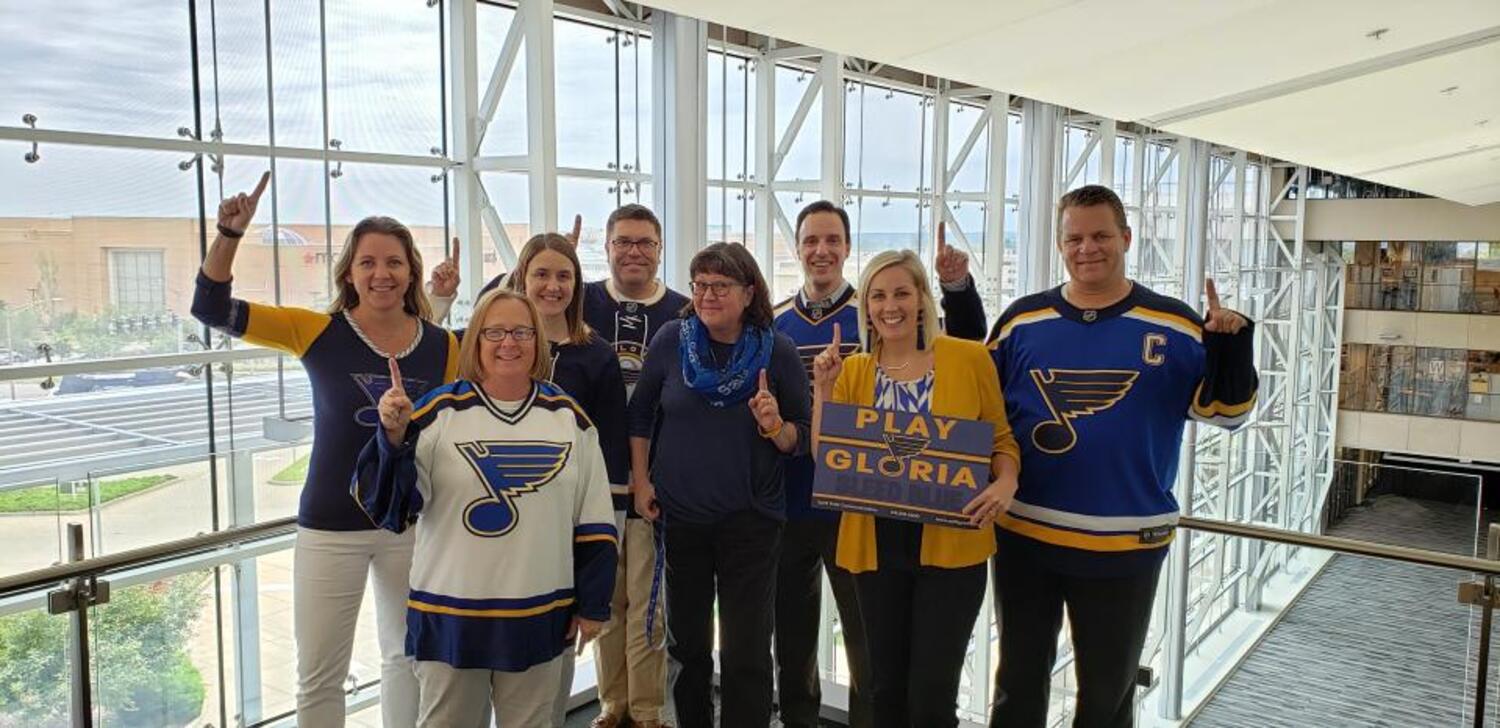 Edward Jones sees itself as being a special kind of financial services firm—less transactional, more personal.
Edward Jones' new CEO, Penny Pennington, is energized to push the firm's unique culture forward. Her question to employees: "How can we, together, create an Edward Jones client experience that blows their minds?"
Before Penny stepped into her new role, she spent five months traveling around the U.S. and Canada on a listening tour asking Edward Jones associates – and clients –what they would like to see in the firm's sixth managing partner.
A compelling and authentic leader who tells it like it is, Penny is known to share personal stories to connect with employees. Employees mimic this approach, often sharing heartfelt stories about their connections with clients.
Here's an anecdote that illustrates Edward Jones' client-centered and heart-first culture:
"A young advisor developed a friendship with a client who was a Korean war vet, and helped him realize his financial goals. Later, the client passed away — and was buried clasping an Edward Jones hat"
8. Stryker
Work to save the planet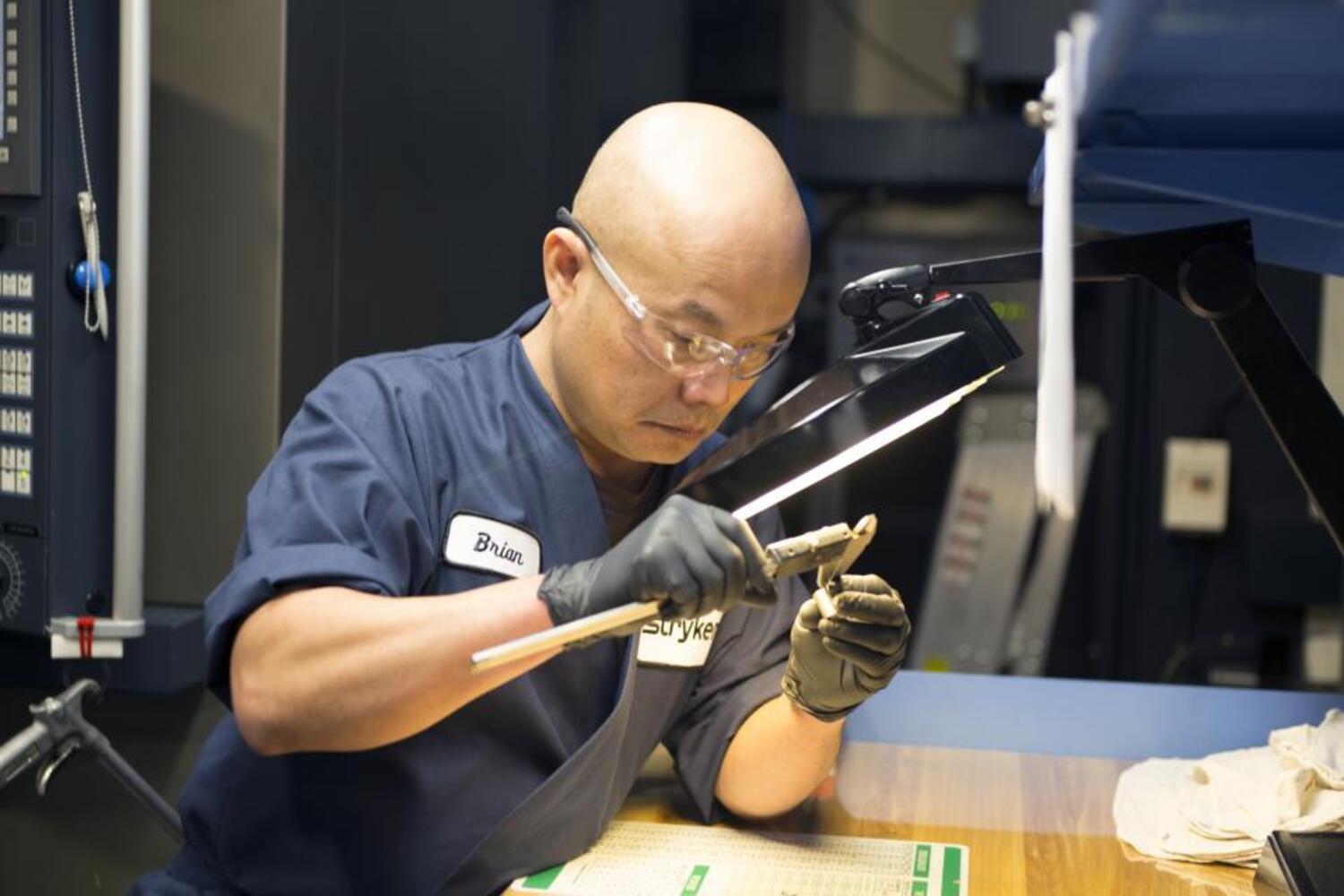 Stryker's "Sustainability Solutions" business reprocesses single-use medical devices so that they can be clinically and safely used again. Employees at Stryker's Sustainability Solutions team came up with "Products for the Planet," which seeks to increase collections of pulse oximeters, a single-use device used to measure oxygen in a person's blood.
To keep these devices out of landfills, Stryker encouraged hospitals to increase their returns of used pulse oximeters by 10 percent; in turn, the company committed to planting trees in their honor through a partnership with the National Forest Foundation.
The program is wildly successful:
In 2017, Stryker's 5,000-tree donation helped restore the Ochoco National Forest in Oregon
In 2018, the 9,856-tree donation helped restore the Coconino National Forest in Arizona
More than 450 health systems participated in the program in 2018, and Stryker collected a total of 782,105 pulse oximetry devices—nearly a 22 percent increase over 2017. Sustainability Solutions also leads reprocessing and remanufacturing services for other single-use medical devices, promoting hospitals' financial and environmental sustainability.
Be community-oriented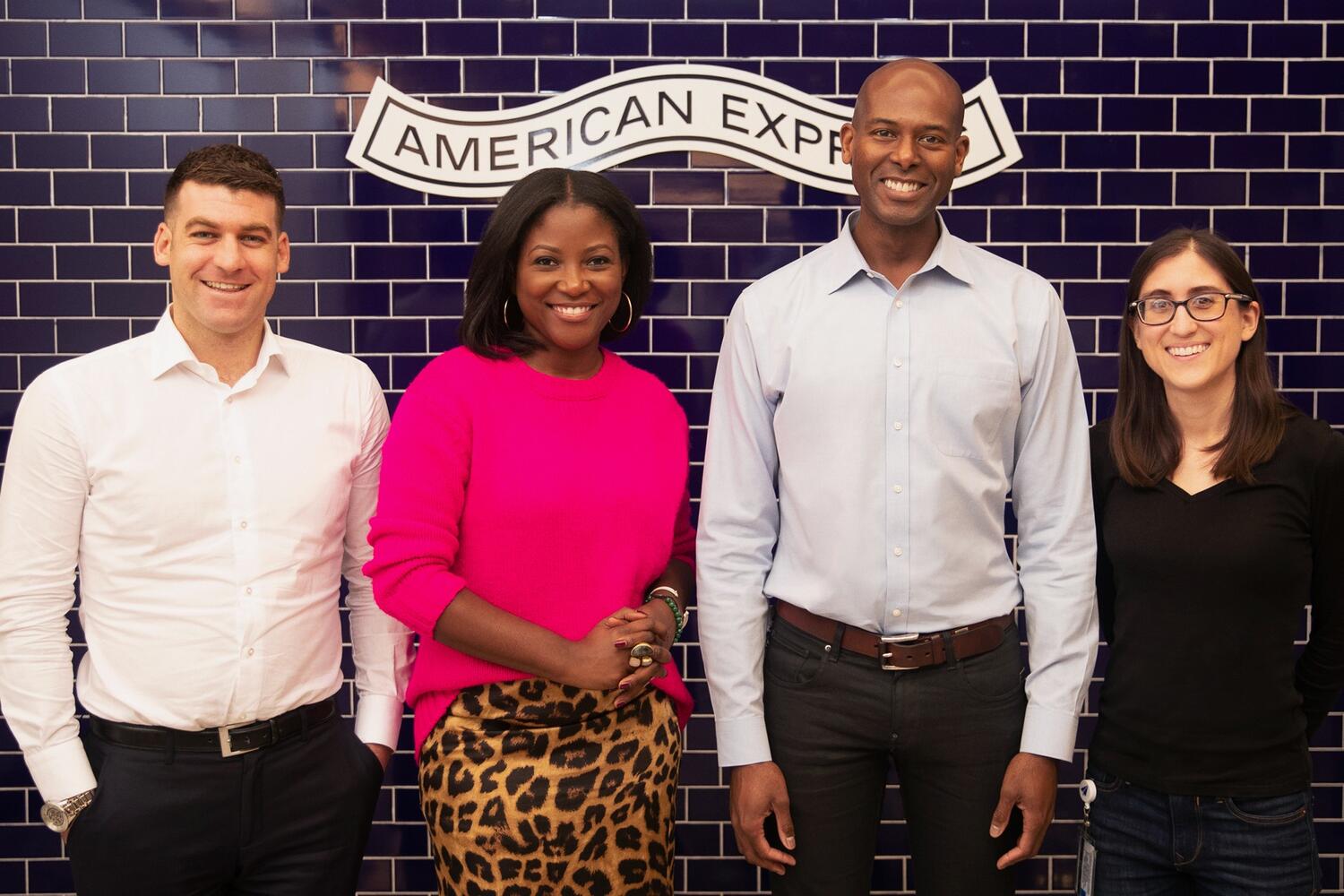 American Express' first colleague giving campaign, in 1885 encouraged their workforce to donate their pennies to building a pedestal for the Statue of Liberty.
Since then, they've continued to recognize that every one of their colleagues is a powerful ambassador of good citizenship:
The American Express Foundation, created in 1954, has provided nearly $900 million to thousands of charitable organizations around the world.
In 2018, their grants supported 66 nonprofits that engaged an estimated 7 million volunteers in about 30 million hours of service within local communities in 16 countries.
Their flagship programs — "Give2Gether", "Serve2Gether" and "Green2Gether" — engage colleagues in the causes that are most important to them.
In its seventh year, Serve2Gether Consulting matched nonprofit organizations with colleagues on short- and medium-term pro bono consulting projects. Over a 10-week period, colleagues used their professional skills to address critical issues related to marketing, finance, strategy, technology, legal, organizational structure and capacity.
10. Kimpton Hotels & Restaurants
Put humans first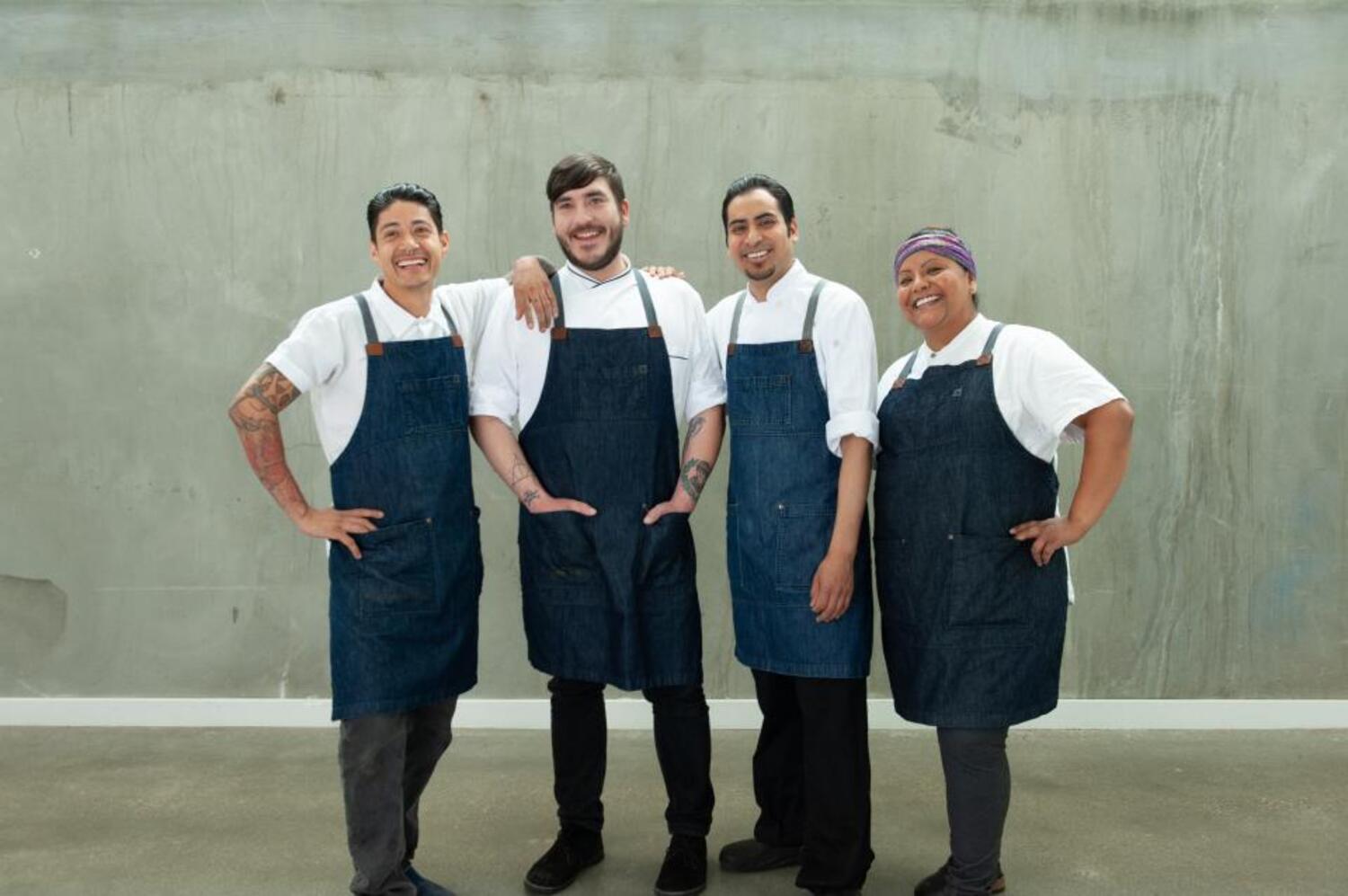 At Kimpton, the joke goes that in an era of technological disruption, they run on a unique operating system — humans. They say it best:
"Our emphasis on the human element has lent itself to better understanding and being in tune with our employees' needs.
For us, that means stripping away most of the layers between what happens on the ground at our properties and what happens in the highest levels of the organization. Essentially, we're not hierarchical.
To practice a culture with compassion as our anchor, we model transparency and openness in order to keep our teams engaged in our culture and a part of building, evolving and passing on the compassion. We have established an environment where openness and honesty are encouraged and wildly practiced."
Because the company runs on humans, all general managers do daily property walk-throughs to connect personally with employees and find out what's on their minds.
Does your culture deserve to be recognized like the 100 Best Companies? Learn how to get started today.
---