Why employee stories should be part of your employer branding strategy plus real company examples for sharing them with maximum impact.
What was your company's latest social media post? Was it about your product? Or was it about your people?
How often do you feature employee stories on your social media? (If you do it at all.)
As any people manager knows, social media is one of the most important tools in your kit, providing instant reach to your audience in real time.

1. Social media is social, meaning it's meant to be a two-way conversation, not a broadcast.
2. Featuring your people and values is just as important as marketing your goods and services.
Why you should feature employee stories on social media
Social media platforms offer numerous benefits for businesses, both big and small. Unlike other traditional marketing channels, social media allows businesses to reach a wide range of potential customers at a fraction of the cost.
Social media platforms also provide valuable audience insights and analytics. Businesses can gather data on followers' behavior, demographics, and preferences, which helps you tailor your marketing efforts and create highly targeted campaigns.
Showing employee appreciation using social media posts is also a powerful tool to facilitate brand advocacy. Customers who have a positive experience with a brand are likely to share their experiences on social media, leading to increased brand awareness and word-of-mouth recommendations.
Comparison of social media marketing vs. traditional marketing
While traditional marketing methods such as print ads and TV commercials still have their place, social media marketing offers unique advantages.
Social media marketing offers higher customization and personalization options compared to traditional marketing. Using tailored content, businesses can reach specific audiences, like new talent, and measure its impact with analytics tools. This helps people managers track the performance of their social media efforts, measure engagement levels, and make data-driven decisions.
Employee stories on social media attract top talent
Showcasing employee recognition on social media is one of the best ways to market your company for little to no cost. It's not only an easy way for organizations to create a culture of recognition, it shows potential job candidates what they can expect from a company.
Our Great Place To Work® research found that there are 3 keys to employee retention including company reputation and a sense of purpose. And Gen Z employees cite a warm welcome and mentally healthy workplace among their top factors when applying for jobs.
This is why featuring heart-warming employee stories on your social media is so important. Sharing employee stories on social media is a way to showcase your great company culture and values and attract customers and potential hires alike.
But how do you share employee stories in a way that's authentic? Through engagement.

Strategies for increasing engagement on social media
Engagement is an essential component of a successful social media presence. Consider the following strategies when sharing your employee stories.
Create interactive content. By posting engaging questions along with your employee stories, you'll encourage your audience to actively participate and share their opinions.
Respond to comments and messages in order to keep the conversation going. Taking the time to respond shows that you value feedback and are willing to engage with others.
Encourage your team members to reshare your company's posts. This social traction will improve visibility on social media and help reach a wider audience.
Guidelines for sharing employee stories
When sharing employee stories on social media, it's important to follow certain guidelines to ensure the process is respectful and effective.
Before posting an employee's story, ask for permission and include any photos or videos that may accompany the story. Their permission should be informed, meaning your employee understands how and where their story will be shared and has agreed to it.
Not all aspects of an employee's story may be appropriate to share publicly. Be mindful of sensitive or personal information and make sure what does get shared doesn't infringe on your employee's privacy or make them uncomfortable.
Authenticity resonates with audiences. Avoid overly editing or censoring your company stories. Let your employees' voices shine through to make the stories more engaging and relatable.
If an employee's story involves overcoming challenges or difficult experiences, ensure that you provide support and resources for other employees who may be facing similar situations.

Success metrics for employee stories on social media
Here are three key metrics businesses can track when measuring the success of featuring employee stories on social media:
Engagement metrics such as likes, shares, comments, and reactions can provide insight into how well your audience is responding to employee stories. High engagement indicates that your content is resonating with others.
Reach and impressions indicate how many people are seeing your posts. The higher the reach, the larger the audience.
Businesses should also consider qualitative feedback. Comments and messages can provide valuable insights into how your audience perceives the company stories.



Analyzing success metrics
Analyzing social media metrics over time can help businesses understand what types of stories resonate most with their audience. For example, stories about overcoming challenges might receive more engagement than stories about the day-to-day work in your organization.
Another way to drill down on success metrics is to use A/B testing to compare the performance of different types of posts. An example would be comparing a post with an employee story to a similar post without a story to see which performs better.
While success metrics are a good indicator of the success of your social media posts, it's important to remember that metrics shouldn't be viewed in isolation. Social media should be considered part of a larger employer branding strategy. The ultimate goal is to look beyond high engagement or reach and build a strong employer brand that attracts and retains top talent.
Challenges in sharing employee stories and how to overcome them
Sharing employee stories on social media isn't without its challenges for organizations. As we mentioned before, be sensitive to privacy concerns. Employees may be uncomfortable with their personal stories being shared publicly. There's also the risk of sharing sensitive or confidential information, either about the employee or the company.
To overcome privacy concerns, businesses should always obtain informed consent from employees before sharing their stories. Consent includes explaining how and where the story will be shared, and giving the employee the right to review and approve the content before it's posted.
Another challenge is authenticity. It can be difficult to share stories in a way that feels genuine and not overly promotional. Audiences can usually tell when a story has been overly edited or manipulated, which could lead to mistrust.
To ensure authenticity, businesses should aim to share stories in the employees' own words as much as possible. Avoid overly editing or censoring their stories, and instead, let your employees' own voices shine through.
Another challenge to be aware of is consistency. Sharing employee stories requires a steady stream of content. This could be difficult to maintain over time, especially for smaller businesses.
Remain consistent by creating a content calendar and encourage your employees to contribute. Consider featuring different departments or roles each month to ensure a diverse range of stories.
Here are five ways to feature employee stories on social media that will work for remote and in-person workplaces, starring examples from Certified™ great workplaces around the globe.
How to share employee stories on social media
1. Employee social media take-overs
Hand your account(s) over to your employees and let them speak for themselves. That could be something like a "day in the life" on TikTok, an interactive Twitter chat, or an Instagram 'Ask Me Anything.'
Of course, blindly giving the reins of your brand accounts may not fly with your PR and communications team. But if the employee and the marketing team collaborate on the message, you can come up with some creative and authentic employee stories.

Teleperformance took their employee stories to the next level in the UK. There, they did a series of social media posts that celebrated several of their employees.

TeleperformanceUK on X: "This is Michael's journey. It didn't quite work out the way he planned it would 😃 Spoiler: It worked out even better 🙌 Your Success is Our Success 🤩 Teleperformance. Inspired To Be The Best. #GPTWCertified #InspiredToBeTheBest #LifeAtTP https://t.co/DakmE3qFTI" / X (twitter.com)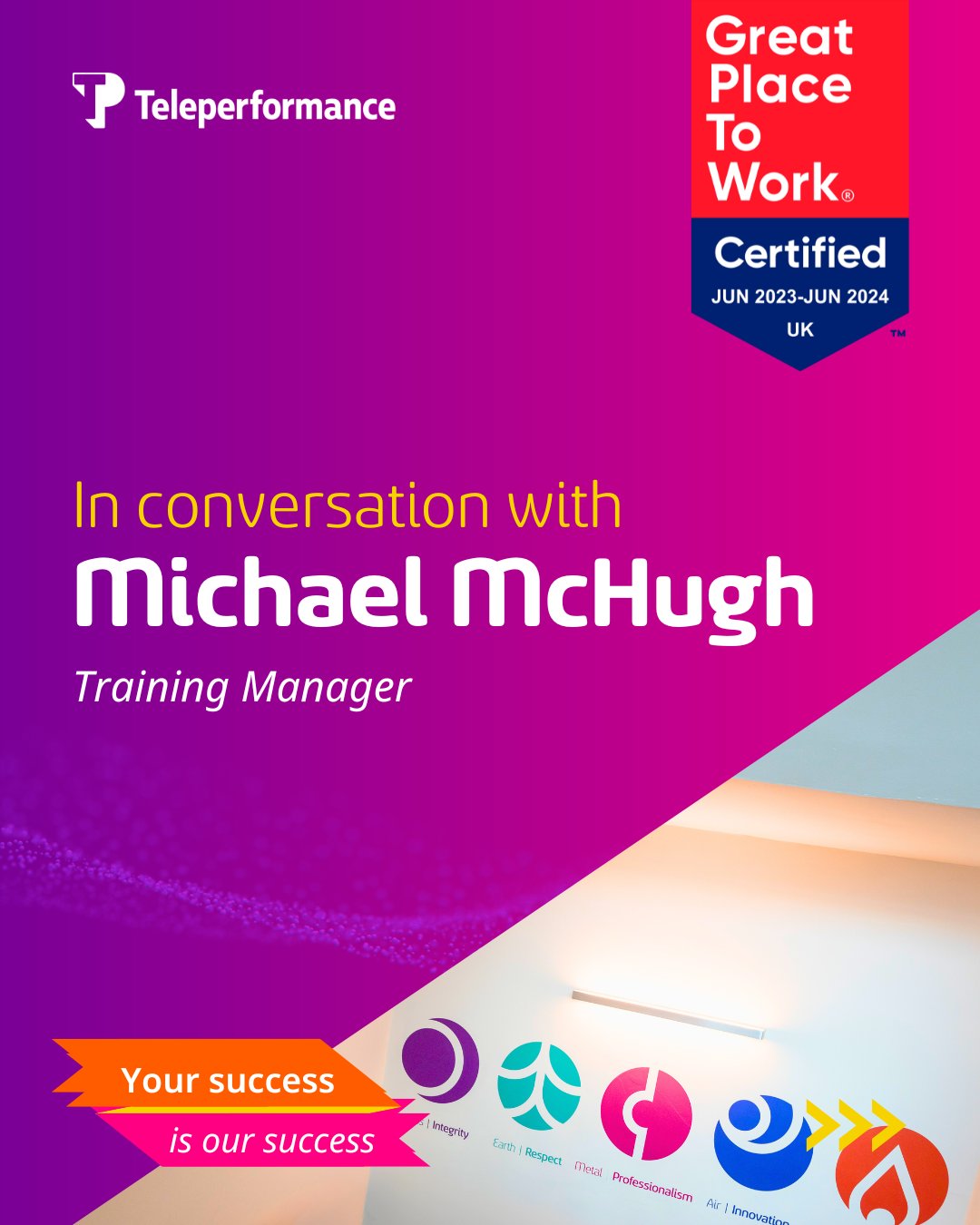 2. Participate in theme days for maximum reach
Global theme days (or even themed weeks or months) are a social media gold mine. Not only do they supply you with a focused content topic, but they enable you to take part in a worldwide conversation and reach more people.
Days like Employee Appreciation Day, Certification Nation Day or World Mental Health Day are perfect times to show off how your workplace is making the world better – especially when you can connect those themes directly to your employees' stories.
For example, check out how Edrington UK honoured the women on its team for International Women's Day last year, through a fun video highlighting why each woman had been nominated for recognition.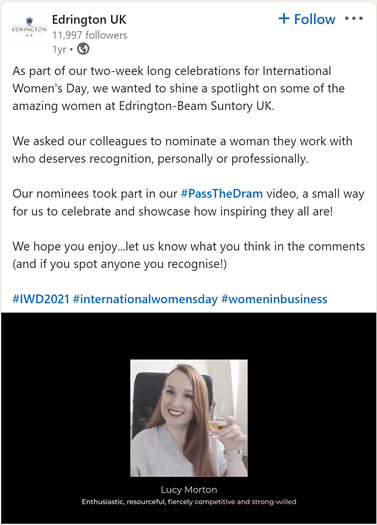 3. Think beyond the workplace
Great workplaces recognize that their employees have lives beyond the office. While it's great (and encouraged!) to praise employees for their hard work, why not extend that and shout out some of the amazing things they're doing outside of work?
Maybe you have an employee who volunteers with a charity, or who has a fascinating hobby, or a talent beyond their 9-to-5. Show off the personality of your people and in doing so, you'll convey how your business puts its people first.
Jackson Healthcare not only showcased its inspirational company culture online, they extended its brand beyond the workplace by promoting its active involvement in the community. Employees want to be part of a workplace that aligns with the community and there is no shame in spotlighting the efforts a company has invested in its community.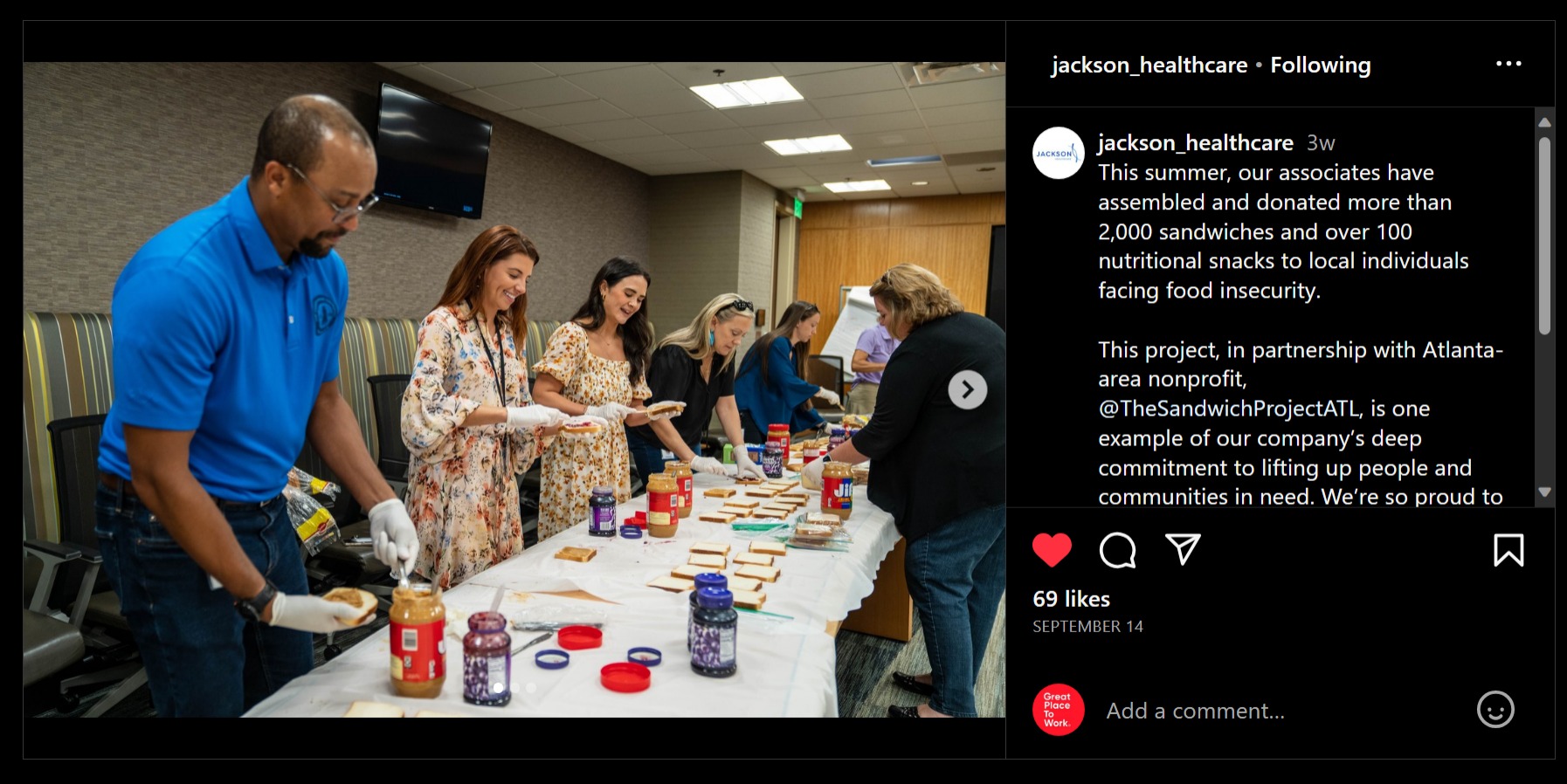 4. Share your stats for transparency
If done right, numbers can be very eye-catching on social media. If done wrong, they're just another boring statistic.
When it comes to social media, think visual: graphs or infographics that are easy to read at a quick glance. And be selective with which numbers you want to present.
Tap into the stats that truly set your company apart, whether that's:
how many women you have in leadership positions
how your salaries compare to the competition
how your employees answered your latest pulse survey.
MS BioMarketing didn't hold back when it shared company survey stats on social media. And with an impressive 96% of employees willing to give extra to the job, that's not a bad data point to brag about.
MS BioMarketing on X: "While VMS employees are tasked with high levels of responsibility, 96% are willing to give extra to get the job done. VMS BioMarketing is proud of our unique culture, enabling us to #LoveWhereYouWork #GPTWCertified #GreatRated https://t.co/HZuFTQcOJc" / X (twitter.com)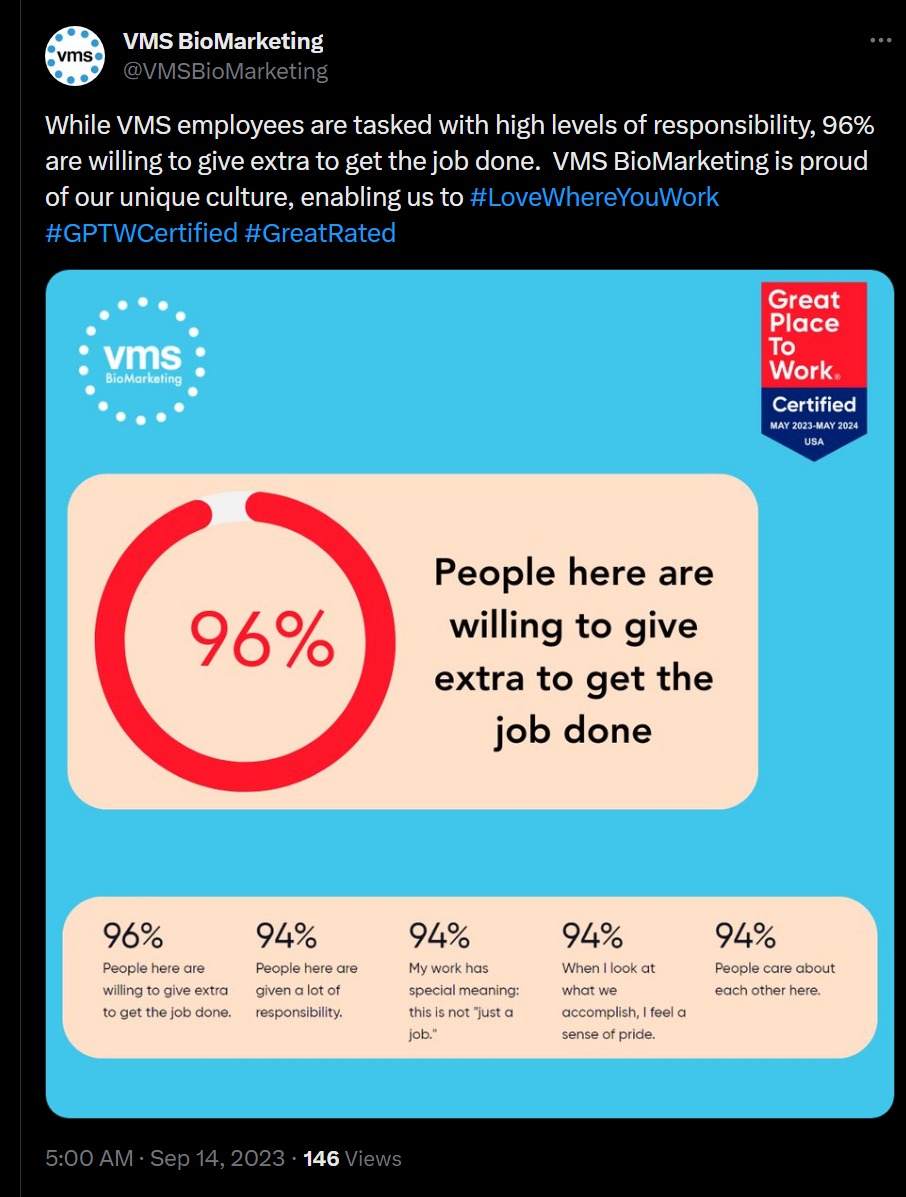 5. Use banners and filters for playful posts
Filters aren't just for making your sunset photos pop. If you spend any time on Instagram Stories or TikTok, you've likely seen filter games where a card appears on a person's forehead, flipping through answers to questions ranging from what celebrity they look like to where they're going to travel this year.
Flagship took its Certification party to the next level with clever party banners and photo booth accessories. Being certified for the past four years is no small feat and the company took to social media to share the amazing news, showcase their thriving company culture, and let employees speak for themselves.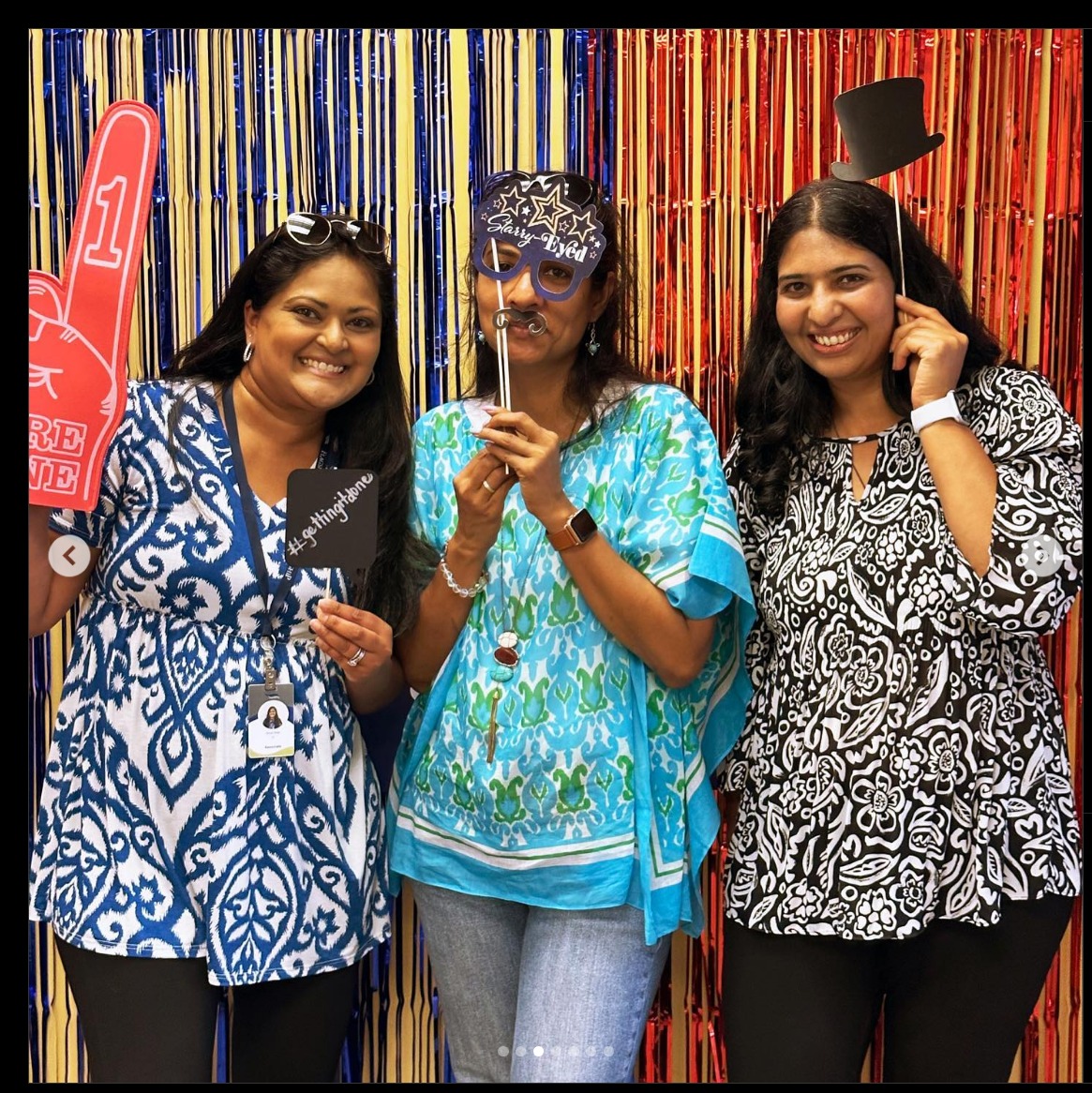 Amplify your employee stories and make your company culture go viral
Certification Nation Day is happening online from November 1-8, 2023. We're inviting companies to get Certified, so they can celebrate their people-first cultures alongside the world's best workplaces on the day.

Get Certified in time for Certification Nation Day 2023 and make your employee stories go viral.
Hero image: Employees at Canopy Children's Solutions.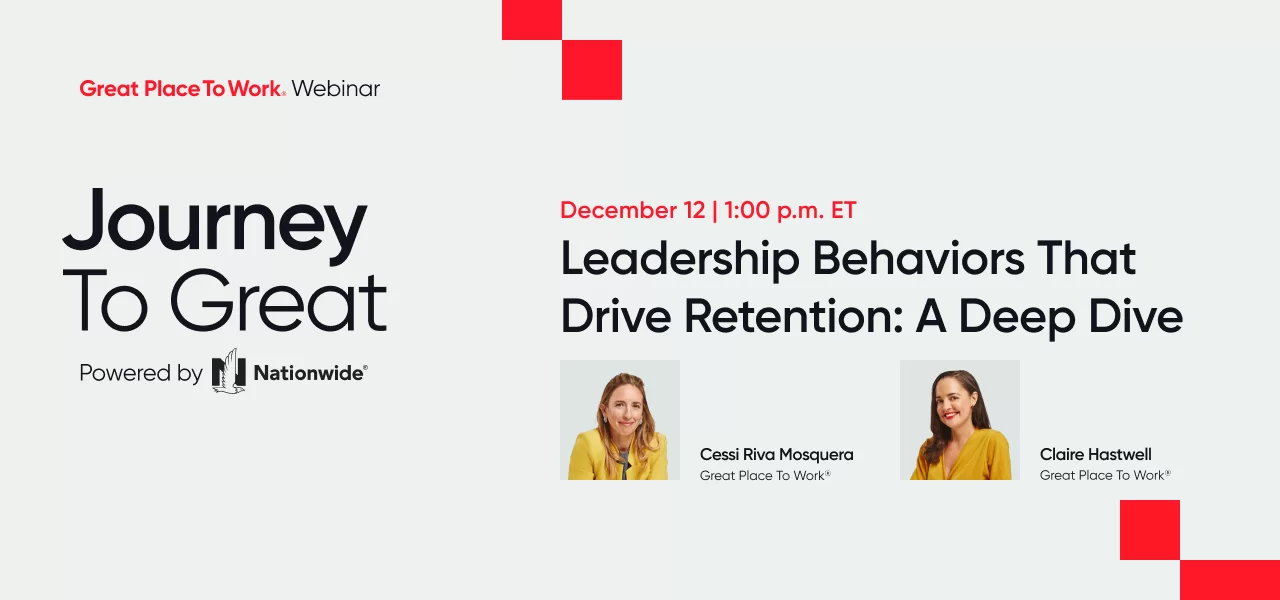 ---