Top organizations from Asia and the Middle East offer guidance on how to create a great workplace culture
Asian markets haven't been immune to the economic shocks of 2022.
The International Monetary fund lowered its growth forecast for the Asia Pacific region due to the ongoing effects of COVID-19, rising interest rates, and fallout over the Russian invasion of Ukraine. Yet, the Best Workplaces in Asia™ in 2022 still found ways to invest in employees.
These deeply committed organizations have been recognized as the best of the best, selected from organizations that have already won at their national level. What sets the winners apart from their peers is their commitment to fairness, both in compensation and employee experience, and the pride that workers feel for their work and workplace.
To create this year's list, Great Place To Work® analyzed over 1 million survey responses that measure trust and consistent employee experience across Asia and the Middle East, representing the experience of more than 4.7 million employees in the region.
The list recognizes 100 small & medium-sized organizations (10–499 employees), 70 large organizations (500 or more employees) and 30 multinational companies (1,000 or more employees across three or more countries).
A big difference
Employees at these great workplaces are having a far superior experience than the global average.
According to Great Place To Work data, 88% of employees at the Best Workplaces in Asia reported having a positive employee experience. For the average global workforce, only 55% of workers report a similarly positive experience.
Even when compared to the full list of organizations considered for the Best Workplaces in Asia list, winning firms still outperform their peers. Best Workplaces stand apart in creating a fair and equitable workplace and fostering employee pride in the organization.
Committing to fairness
In Great Place To Work research, fairness is essential for building trust. It can be measured, in part, by whether workers believe they receive fair pay and a fair share of profits, and whether managers avoid playing favorites — all areas where the Best Workplaces in Asia outperformed the rest.
Eighty percent of employees across winning organizations said they receive a fair share of profits compared to 65% in other organizations considered for the list. When it comes to managers avoiding favoritism, 82% of employees at winning organizations said their workplace was fair, 12 percentage points more than the average for eligible organizations.
What does fairness look like in practice? Some employees at the Best Workplaces deeply value profit-sharing programs.
For UAE-based Blue Ocean Academy (No. 34 on the small and medium-sized list), an employee profit sharing scheme is key for retention. For Japanese manufacturing firm CK San-Etsu Co., Ltd. (No. 8 in the large category) a generous annual bonus and shareholder benefit program help employees build wealth as the organization grows its profits.

Fairness isn't just about the money, though.
Employees at CK-San Etsu Co. also value time off, with 75% of workers taking the full amount of paid leave they are eligible for. At Blue Ocean, flexible work has been a way for the organization to demonstrate trust in employees, letting workers have more ownership of their roles.
Fairness also includes a focus on diversity, equity, inclusion and belonging (DEIB).
For Japan-based Shonan Seminar Ocean, Co. (No. 75 on the small and medium-sized list), the desire to be inclusive is part of its DNA, with 80% of workers having mental or developmental disabilities.
"When the company was first founded, it was a continuous process of trial and error," the organization shared about its journey. "However, we saw the potential in our employees' sincere attitudes, and we are committed to working together to create an environment in which everyone can work with joyful energy, regardless of one's position in the organization."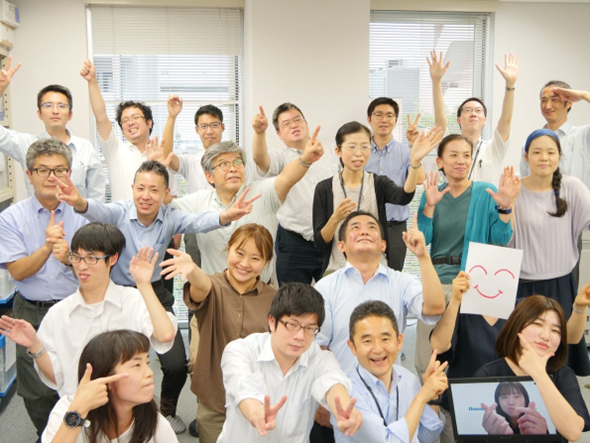 It's the organizations that demonstrate continued commitment that build trust.
"The overwhelming interest across the company to do good keeps me going," says Albert Xie, territory manager, ASEAN Region Service Logistics and Operations for Cisco (the No. 2 multinational company).
Based in Singapore, Xie has been deeply invested in supporting inclusion and community outreach since 2019. Cisco has empowered him to set his own agenda, Xie says.
"Often our projects are driven from the ground up from employees or business units who want to give something of themselves to give back," he says. "Nothing is ever just top down or done just because some corporate KPI needs to be met."
The importance of pride
Another key difference maker for companies across all size categories on the Best Workplaces in Asia list was employee pride.
Eighty-eight percent of employees at winning organizations said their work has special meaning and 92% reported pride in their work and achievements. Eighty-eight percent of employees at winning organizations reported wanting to stay with their organization long-term and 89% said they would recommend their company to friends and family.
How do employees talk about having pride in their organization? For Shakil Ahmend, product manager at Maersk (No. 13 on the multinational list), it's all about purpose.
"To be a part of such a purpose-driven company is what makes me wake up every morning and look forward to being a part of this company," he says. "What we do in this company is helping improve quality of life and prosperity across the world."
Employees are also proud of the impact they have on their community. For Cadence, No. 10 on the multinational list, the ability to give back to their neighbors is a source of pride for everyone in the organization.
Every employee has 40 hours of paid time off to volunteer in the community, and can access matching donations from Cadence for causes they are passionate about.
The Best Workplaces in Asia show that investing in people is a proven path to business success. Those that can create a fair work environment that fills employees with pride will outperform the competition.
Subscribe
Learn how to create an award-winning company culture. Subscribe to the Great Place To Work® company culture newsletter and join 100,000+ other leaders learning how to create a great workplace.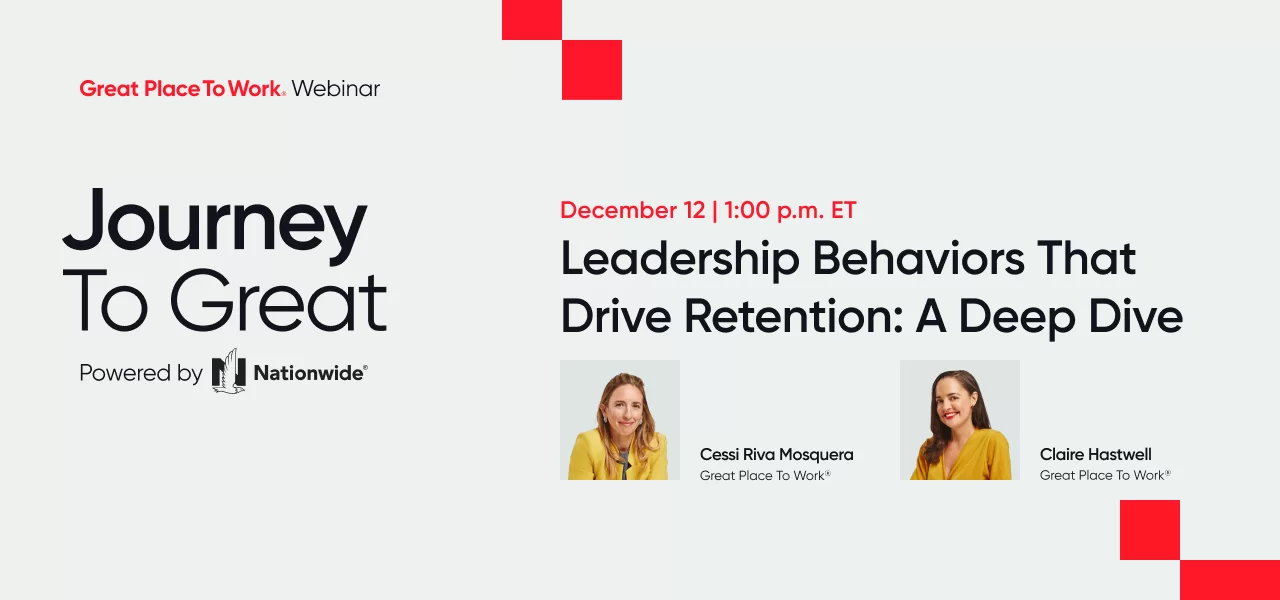 ---